The New York Jets' secondary will be far from healthy against the Bills on Thursday night. Safeties Calvin Pryor and Dion Bailey have already been ruled out for the game, while cornerback Antonio Cromartie is doubtful.Pryor and Bailey are both dealing with high ankle sprains, an injury that has kept Pryor out for the past two games. Rontez Miles "might" get the start at safety if...
Only winners get wings…and GIF Dumps. For New York Jets losses, we will have a brief day after venting session. Feel free to sound off below or send over your complaints on Twitter… The 3rd and 17: The Jets decided to rush four and drop seven into a standard cover 4, a fairly common and understandable move considering the situation. Unfortunately, Tom Brady and Julian Edelman...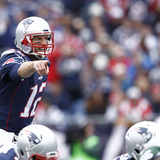 Patriots quarterback Tom Brady had just completed 34 passes for 355 yards and two touchdowns during another New England win over the Jets, but New York safety Dion Bailey wasn't angry. The young defensive back was still in awe of the Hall of Famer he just faced. "It's not frustrating, it's exciting," Bailey said. "I got to play against a legend and he'll go down as a legend." ...
The New York Jets have added to their depth at safety. According to Mike Garafolo, the Jets claimed safety Dion Bailey off waivers after he was released by the Seattle Seahawks over the weekend.Bailey was waived from the Seahawks roster to make room for Kam Chancellor, who ended his holdout last week. Bailey played in two games for the Seahawks this season, including a start in the...
According to Bob Condotta of the Seattle Times, the Seattle Seahawks have activated safety Kan Cancellor while releasing Dion Bailey, who had filled in for Chancellor during his holdout. "He's in great shape, and he looked terrific," Carroll said in reference to Chancellor. Condotta writes: 'Chancellor will likely get the start against the Bears as coach Pete Carroll said...
Dion Bailey had a regrettable Week 1 performance.Now he gets a chance to redeem himself against arguably the best quarterback in the league and an offense that is still as potent as ever despite the loss of Jordy Nelson. Without the services of Kam Chancellor yet again in Week 2 at Green Bay, the Seahawks turn to Bailey to perhaps try and slow down the Packers quick-hitting offense...
RENTON, Wash. (AP) Dion Bailey would seem to have an unenviable task. Having never played in an NFL game, Bailey is set to make his debut on Sunday when the Seattle Seahawks open the season at St. Louis. But this is more than a simple NFL debut. Bailey will be replacing second-team All-Pro Kam Chancellor at strong safety as Chancellor continues his holdout. ''For the first time...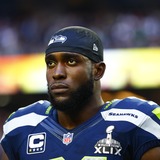 Pete Carroll insisted on Monday that the Seattle Seahawks will not trade safety Kam Chancellor despite fielding inquiries from other teams. Chancellor is holding out and has insisted all along that he will miss games in order to get the money he is seeking from Seattle. Chancellor signed a five-year, $29 million deal two years ago, but he believes he should be making more money...
It's two-and-a-half weeks until the Seahawks take on the Rams in Week 1. And Kam Chancellor has yet to report.. Which begs the question: Is it time for the Seahawks to move on? DeShawn Shead has seen plenty of reps with the first unit, while Dion Bailey has perhaps moved to the forefront of the discussion in starting alongside Earl Thomas in the backfield.Head coach Pete Carroll...
MORE STORIES >>
Jets News

Delivered to your inbox

You'll also receive Yardbarker's daily Top 10, featuring the best sports stories from around the web. Customize your newsletter to get articles on your favorite sports and teams. And the best part? It's free!