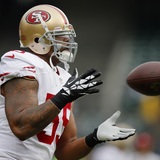 By Jesse Reed The San Francisco 49ers made a huge mistake by keeping Ahmad Brooks on the roster throughout this offseason, despite his alleged involvement in a sexual assault case with former teammate Ray McDonald. Both men have been indicted in the same incident. McDonald has been charged with rape, while Brooks is being charged with misdemeanor sexual battery on the same woman...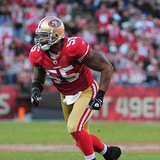 The NFL has had more than enough problems with arrests this offseason, but another could be added to the tally if San Francisco 49ers linebacker Ahmad Brooks is arrested for allegedly assaulting a teammate. According to court documents obtained by the San Jose Mercury News, Brooks struck Niners nose tackle Lamar Divens in the head [...]
MORE STORIES >>
49ers News

Delivered to your inbox

You'll also receive Yardbarker's daily Top 10, featuring the best sports stories from around the web. Customize your newsletter to get articles on your favorite sports and teams. And the best part? It's free!