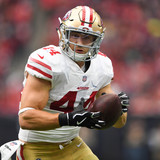 One of the ways the NFL is trying to make the Pro Bowl more engaging for fans is allowing participating players to tweet during their spells on the sideline. During Sunday's edition of the annual event, that had some unintended side effects.San Francisco 49ers fullback Kyle Juszczyk got a handoff and took the ball for a first down during the Pro Bowl, prompting ESPN color commentator...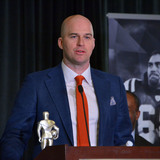 Jon Gruden's departure for the Oakland Raiders left a hole on "Monday Night Football," and ESPN could be using the Pro Bowl as an audition for Matt Hasselbeck.The company announced that Hasselbeck, currently a studio analyst, will be the color commentator alongside Sean McDonough and reporter Lisa Salters for the exhibition.ESPN executive Stephanie Druley said the company is looking...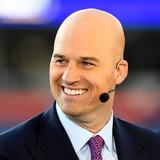 ESPN has yet to announce a replacement for Jon Gruden in the "Monday Night Football" broadcast booth, but the network's plans for the upcoming Pro Bowl may be a strong hint as to which direction the search is headed.On Friday, ESPN announced that former NFL quarterback and current analyst Matt Hasselbeck will join Sean McDonough as the color commentator for the Pro Bowl on Jan. 28...
LIKE WHAT YOU SEE?
GET THE DAILY NEWSLETTER: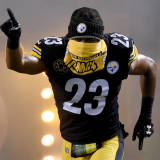 Steelers safety Mike Mitchell clearly does not want to see the NFL introduce more rules to affect how the game is played.The NFL announced on Wednesday that it is considering introducing a targeting rule that would require mandatory ejections for players, and that seemed to be the tipping point for Mitchell.The Steelers safety spoke to reporters in the locker room on Wednesday, and...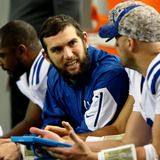 While most recent news has indicated that Indianapolis Colts quarterback Andrew Luck could be returning relatively quickly, one former teammate sees it another way.Speaking on ESPN's "Monday Night Countdown" ahead of the Colts' "Monday Night Football" game against the Tennessee Titans, Matt Hasselbeck said that in his opinion, Luck is "not close." Luck has already been ruled out...
Andrew Luck opened his training camp press conference on a strange note Friday morning, taking time to tell us all he takes two showers a day. Andrew Luck strongly refutes Matt Haselebeck's knock of his hygiene: "I do shower twice a day," Luck says. — Zak Keefer (@zkeefer) July 29, 2016 "Why would he do this?" you might be asking yourself. The fifth-year quarterback was in...
INDIANAPOLIS -- Matt Hasselbeck is moving from the huddle to in front of the camera.The 40-year-old quarterback said Tuesday he is retiring after 18 seasons in the NFL and will join ESPN as an NFL analyst beginning this fall."As a kid, playing in the NFL was always my dream and it turned out to be way more fun than I could've ever imagined," Hasselbeck said in a statement released...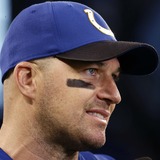 After 17 seasons in the NFL, soon-to-be free agent quarterback Matt Hasselbeck is contemplating a return in 2016. Appearing on the "Brock and Salk" show, the 40-year-old said he is strongly considering going for one more season. "I haven't really made up my mind completely on it," Hasselbeck said. "You have to kind of count the cost to what it would mean. What you're saying ...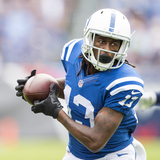 The Indianapolis Colts' offense has been pathetic the past three games, and wide receiver T.Y. Hilton thinks the team's play-calling is not helping matters. Hilton on Tuesday singled out the play-calling for not being aggressive enough, particularly when it comes to the passing game. "The throws have been there, but we just haven't been calling them," Hilton said via the Indy Star...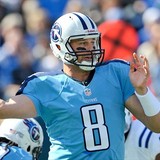 Colts quarterback Matt Hasselbeck returned to practice Thursday after sitting out Wednesday with day with a rib injury.Coach Chuck Pagano has said all week he believes Hasselbeck will play in Sunday's pivotal game between the AFC South's co-leaders, Indianapolis (6-7) and Houston (6-7).Starting quarterback Andrew Luck has already been ruled out as he continues to recover from a lacerated...
MORE STORIES >>
NFL News

Delivered to your inbox

You'll also receive Yardbarker's daily Top 10, featuring the best sports stories from around the web. Customize your newsletter to get articles on your favorite sports and teams. And the best part? It's free!