We've updated our Privacy Policy.
By continuing to use this site, you are agreeing to the new Privacy Policy.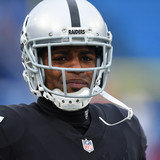 Here are figures on some of the recent contracts signed around the NFL, with all links going to Twitter unless noted otherwise. Michael Crabtree, WR (Ravens): Three years, $21MM. $11MM guaranteed, $8MM guaranteed in 2018. $7MM signing bonus, $2.5MM performance-based incentives. $2MM roster bonus due in March 2019 (via Pelissero and NFL reporter Howard Balzer). Avery Williamson...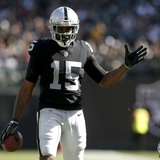 It didn't take long for wideout Michael Crabtree to find a new home. But now, it makes a little more sense as to why the Ravens released Jeremy Maclin. The Raiders signing Jordy Nelson would come at Crabtree's expense. And after cracking 1,000 yards receiving for the second time of his career in 2016, Crab would regress. 89 receptions and 1,003 yards would fall to 58 and 618, respectively...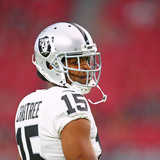 The Baltimore Ravens might have just won Twitter for the week. Fresh off reports that the team has signed Michael Crabtree to a three-year contract, the Ravens themselves took to social media to announce the deal.Well, kinda. Crab tree. Get it? Ha.In all seriousness, the Ravens have to be feeling good about this signing. Crabtree averaged nearly 850 receiving yards and eight touchdowns...
LIKE WHAT YOU SEE?
GET THE DAILY NEWSLETTER: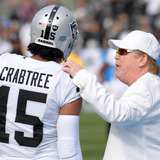 The Baltimore Ravens moved quickly after free agent Ryan Grant failed a physical, bringing in Michael Crabtree instead.ESPN's Adam Schefter reported Friday that the Ravens had agreed to terms with Crabtree on a three-year deal. Crabtree was released by the Raiders after they signed Jordy Nelson, making for a quick turnaround on his part. He's coming off his worst season as a Raider...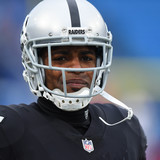 This was fast. According to a report by ESPN's Adam Schefter, the Baltimore Ravens have reached an agreement on a three-year deal with wide receiver Michael Crabtree. Crabtree earlier visited with the Ravens after getting released by the Oakland Raiders on Thursday. Baltimore made an about-face and pulled out of a deal with Ryan Grant once news broke that Crabtree became a free agent...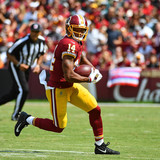 The Baltimore Ravens are expected to turn their focus to wide receiver Michael Crabtree after Ryan Grant failed his physical.Baltimore had agreed to a four-year, $29 million deal with Grant, who had 45 catches for 573 yards and four touchdowns last season — all career-high marks. But then Crabtree became available after the Raiders released him following their signing of Jordy Nelson...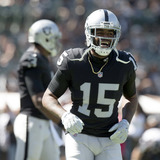 After missing out on multiple receiving options, the Baltimore Ravens are continuing their search. Per Adam Schefter of ESPN, free agent Michael Crabtree will visit with the team on Friday. The Ravens had previously expressed interest in players like Jimmy Graham and Jarvis Landry. But they ended up with the Green Bay Packers and Cleveland Browns, respectively.Crabtree was released...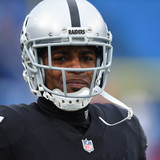 Now that the Oakland Raiders are on the verge of adding Jordy Nelson, there's going to be another shoe to drop here soon. That likely includes the release of fellow veteran wide receiver Michael Crabtree.Now, according to NFL Media's Mike Silver, that will likely come at some point Thursday. It's most definitely an interesting thing to look at. Crabtree is coming off a three-year...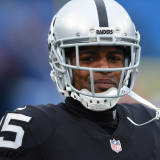 The Oakland Raiders are expected to bring back wide receiver Michael Crabtree next season, according to a report.The Athletic's Vic Tafur reported on Tuesday night that Crabtree is expected to be back with the Raiders. There was speculation that he could be cut to clear salary cap space given that he was set to make $7.5 million that wasn't guaranteed.But despite Crabtree's issues...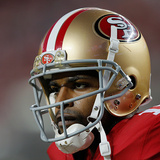 By Larry Brown Why is Michael Crabtree still available on the free agent market? Because no contract offer to his liking has been presented to him yet. The Miami Herald reports that Crabtree visited the Dolphins and that they offered him close to $3 million. Crabtree turned down the offer and is now turning his attention to the Oakland Raiders, whom he will visit next week. The...
MORE STORIES >>
Ravens News

Delivered to your inbox

You'll also receive Yardbarker's daily Top 10, featuring the best sports stories from around the web. Customize your newsletter to get articles on your favorite sports and teams. And the best part? It's free!