We've updated our Privacy Policy.
By continuing to use this site, you are agreeing to the new Privacy Policy.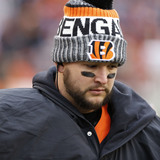 It's imperative that the Bengals gauge the A.J. McCarron market correctly this offseason, Paul Dehner Jr. and Jim Owczarski of the Enquirer write. Unless the quarterback wins his grievance case, he'll be a restricted free agent, meaning that the team can attach a second-round tender to him and likely collect on a valuable draft pick.In theory, the Bengals could use the first-round...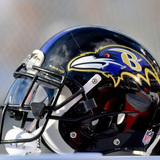 The Baltimore Ravens are shaking things up this Friday ahead of Super Bowl LII. The team just announced that general manager Ozzie Newsome plans to step down after the 2018 season. This would leave Eric DeCosta in charge of the team's roster and other managerial duties.Now, another interesting report has emerged on this front. According to Jason La Canfora of CBS Sports, DeCosta...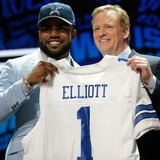 Ezekiel Elliott may very well see his six-game suspension reduced. One would think, should that happen, it'd be a setback for NFL executives, but it's unlikely they would see it that way. By their logic, erring on the side of caution with a six-game suspension, the NFL avoids another media blitz focused on how the NFL is unconcerned with domestic violence. Avoiding a continuation...
LIKE WHAT YOU SEE?
GET THE DAILY NEWSLETTER: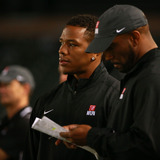 After some speculation that he'd join the coaching staff at New Rochelle High School, Ray Rice is officially on board and working with the team. It's really a boon to the school to have Rice on board.As bad as it was that he beat the woman who is now his wife in an elevator a few years back, the former Baltimore Ravens running back has turned his life around in a big way.We're talking...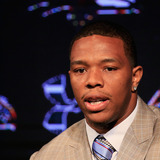 Former Baltimore Ravens running back Ray Rice has made it clear he wants another shot at the NFL. In the meantime, it appears he's content with another opportunity — coaching running backs at a New Jersey high school. The former NFL star will certainly have a lot to offer the young men at Don Bosco Prep High School, both in terms of football knowledge and life knowledge.Rice became...
President Donald Trump isn't one afraid to ruffle some feathers. It's his outspoken attitude and ability to go away from the norm that caught the attention of those who voted him into office.As divisive as Trump himself might be, NFL commissioner Roger Goodell is an equally divisive figure around the football world. Heck, one might say that the two could be connected at the hip.But...
Lisa Ann posed for a photo with Ray Rice last weekend, and she does not appreciate the assumptions that were made as a result. TMZ caught up Ann this week, and the retired porn star turned sports radio personality unloaded on those who have asked her if she is sleeping with Rice because of the photo. The shot was taken at a charity basketball event in the Bronx, where Ann was a...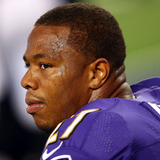 Ray Rice has not appeared in an NFL game since he was with the Baltimore Ravens in 2013, but he has remained optimistic that another team could give him a shot. That is, until now. In an interview with James Kratch of NJ Advance Media on Thursday, Rice said he has continued to train and stay in shape. However, he clearly isn't waiting by the phone for an NFL team to call. "I'm...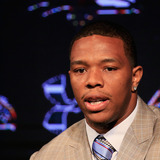 Ray Rice has not appeared in an NFL game in over two years, but the former Baltimore Ravens running back refuses to give up on his playing career. Rice spoke to incoming Ravens rookies last week about making good life choices. He also made an appearance at Western Michigan recently as a guest speaker, leading some to believe he has accepted his NFL career is over and moved onto...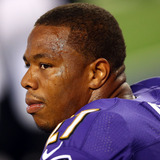 Ray Rice will turn 29 later this week, but the free agent running back believes age is merely a number. In a recent chat with TMZ, Rice said he still has not given up on playing in the NFL even though the window for being signed has likely closed for a few more months. "Honestly, I'm never gonna give up," the former Ravens star said. "You don't want to give up on something you...
MORE STORIES >>
NFL News

Delivered to your inbox

You'll also receive Yardbarker's daily Top 10, featuring the best sports stories from around the web. Customize your newsletter to get articles on your favorite sports and teams. And the best part? It's free!