We've updated our Privacy Policy.
By continuing to use this site, you are agreeing to the new Privacy Policy.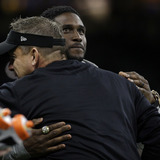 The New Orleans Saints were led onto the field for Sunday's playoff game by one of the team's former players, who was honoring another. Reggie Bush led the team out while wearing the jersey of his late former teammate, Will Smith. Bush played with the Saints from 2006-2010. Smith, meanwhile, played in New Orleans from 2004-2013. They were teammates when the Saints won Super Bowl...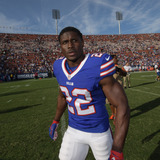 USC had a less-the-ideal first half in Friday's Cotton Bowl against Nebraska, and former Trojans star Reggie Bush thinks the officiating played a hand in it.In a pair of tweets, Bush ripped the referees for seemingly flubbing calls on two separate plays, one a no-call on a supposed pass interference by Nebraska and the other a catch by USC receiver Deontay Burnett ruled incomplete...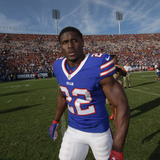 Reggie Bush sees the writing on the wall.The veteran running back admitted that his NFL career will be over provided no one picks him up in 2017, a scenario which looks increasingly likely."I'm done," Bush told NFL Network, via Michael David Smith of ProFootballTalk. "I'm done. I said it. It's not breaking news. I've been saying it. I said it all season, I said, 'Listen, if I don...
LIKE WHAT YOU SEE?
GET THE DAILY NEWSLETTER: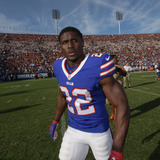 Another day, another retirement. But this time, the announcement comes from a former second overall pick. Reggie Bush, following an 11-year career, is calling it quits. The back hasn't played all season. And, in fact, he would carry the ball just 12 times for the Bills last season.Perhaps Bush never did live up to the lofty expectations of a second overall pick. After all, he only...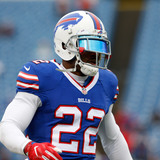 Reggie Bush is now well over a decade removed from his starring role USC. Last season saw him make infamous history in recording negative-three yards as a member of the Buffalo Bills. He's 32 years old and has not attempted a run in the NFL since Christmas Eve of 2016.Despite this, Bush is still making it known that he wants to return to the NFL this season."I still want to play...
Some people might think that Reggie Bush already has retired. Not only has he not retired, but he plans to keep playing. The 32-year-old running back isn't ready to call it a career just yet even if the statistics suggest he doesn't have much left in the tank. Bush ran the ball 12 times for minus-3 yards for the Bills last season with one touchdown. Despite those numbers, he says...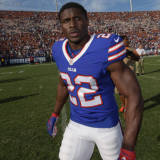 Free agent running back Reggie Bush is a player that has not been in news headlines in a while. Bush, who turned 32 in March, came out of the woodwork and said he still wants to play."That's my plan," Bush said on NFL Network's Up To The Minute Live, per Kevin Patra of NFL.com. "Going into year 12, I still feel like I have a lot left to prove, a lot left to give this game before...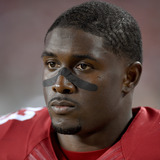 The Buffalo Bills are getting close to signing free agent running back Reggie Bush, according to a report. Vic Carucci of The Buffalo News cites a source who says Bush's agent and the Bills are discussing the details of a deal. #Bills and RB Reggie Bush's agent "working out the deal points" of a contract, according to an #NFL source. — Vic Carucci (@viccarucci) July 26, 2016...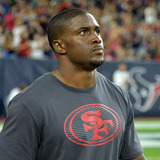 The Buffalo Bills are dealing with some major uncertainty at the running back position less than two weeks before training camp itself opens. With Karlos Williams suspended the first four games of the season and LeSean McCoy coming off an injury-plagued 2015 campaign, Buffalo is definitely in need of some depth in the backfield. Enter into the equation a veteran running back in...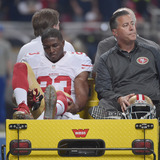 Reggie Bush is still considering legal action against the operators of the Edward Jones Dome over the injury he suffered after slipping on concrete around the field. Bush suffered an meniscus tear after slipping on the concrete track surrounding the turf on November 1. He hired a lawyer almost immediately with the intention of pursuing some sort of legal action, but he hasn't formally...
MORE STORIES >>
Bills News

Delivered to your inbox

You'll also receive Yardbarker's daily Top 10, featuring the best sports stories from around the web. Customize your newsletter to get articles on your favorite sports and teams. And the best part? It's free!