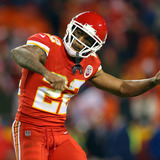 This NFL offseason has not been boring by any means. Every NFL team has made key moves in an attempt to better its roster and/or coaching staff this year. Though, this does not mean the general public necessarily agrees with some of those moves.This year features a new highest-paid player in the league as well as a $100 million NFL head coach. In addition, there have also been several...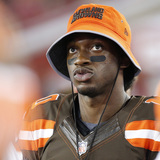 It was only six short years ago that Robert Griffin III was in the shoes of the highly touted quarterbacking prospects set to embark upon their NFL careers. In the years since, RG3 learned a very valuable lesson: Don't believe the hype.Griffin is getting a second chance to resurrect his NFL career after signing a one-year deal with the Baltimore Ravens. At his introductory press...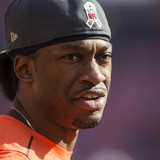 The Baltimore Ravens have provided Robert Griffin III a chance to resurrect his career, but the former No. 2 overall pick's contract suggests he's not assured of a roster spot for the 2018 NFL season.According to Tom Pelissero of NFL Media, the former Baylor star received a $100,000 signing bonus with $1 million in base salary that is not guaranteed.That shouldn't come as a surprise...
LIKE WHAT YOU SEE?
GET THE DAILY NEWSLETTER: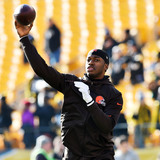 Robert Griffin III is back in the NFL. But the quarterback expects things to go differently this time around. And he believes the year away has helped him tremendously."It helped me become a smarter player. I tried to use that experience to grow. I feel like I have grown from that and I look forward to being able to show it."Griffin, 28, is on a one-year deal with the Baltimore Ravens...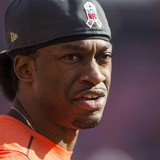 Robert Griffin III spent a year out of the NFL in 2017, and he thinks that has helped him.Griffin spent the season watching more football than ever before, particularly studying other quarterbacks and their mistakes."It helped me become a smarter player," Griffin said Wednesday at his introductory Baltimore Ravens press conference, via ESPN's Jamison Hensley. "I tried to use that...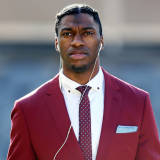 The Ravens on Wednesday formally introduced Robert Griffin III, 28, after signing him earlier this month to a one-year deal. And RG3 appreciates how the Ravens "have given me this opportunity."Griffin of course spent a year in NFL purgatory in 2017, sitting out the entire season after failing to catch on with a team. Now given the chance to resurrect his career backing up veteran...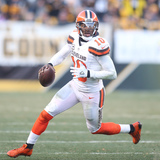 The Ravens signed Robert Griffin III to a one-year deal this week, but not before he drew interest elsewhere. The Jaguars auditioned the quarterback on Monday, according to Mike Florio of PFT.  It's unknown whether the Jaguars offered Griffin a contract, or whether they planned to do so. But, the Jaguars' level of interest in Griffin was enough to push the Ravens to get a deal done...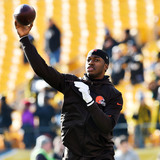 The Baltimore Ravens threw everyone for a loop on Wednesday morning when they signed veteran quarterback Robert Griffin III to a one-year contract.Twitter was full of reactions. Some were good. Others were bad. That was seemingly the story of RGIII's career after his former Washington Redskins squad made him the No. 2 overall pick back in the 2012 NFL Draft.Now with the Ravens after...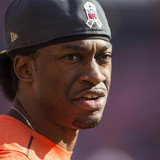 Well, that came completely out of left field. On Wednesday, the Baltimore Ravens announced that they have signed the much-maligned Robert Griffin III to a one-year contract. RG3's career seemed to be all but over after having not suited up since the 2016 season. He'll now likely act as Joe Flacco's primary backup next season.It goes without saying that the signing created a ton of...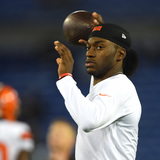 Robert Griffin III has been away from football for an entire year after no team signed him in 2017, but he will have a chance to prove himself again this offseason.The Baltimore Ravens announced on Wednesday that they have signed Griffin to a one-year deal. Griffin, who recently got married for the second time, has not appeared in an NFL game since he was with the Cleveland Browns...
MORE STORIES >>
NFL News

Delivered to your inbox

You'll also receive Yardbarker's daily Top 10, featuring the best sports stories from around the web. Customize your newsletter to get articles on your favorite sports and teams. And the best part? It's free!