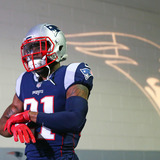 New England Patriots quarterback Tom Brady's Instagram is just filled with goodbye posts to players that have moved on in free agency. So, it is not surprising that Brady has paid tribute to former Patriots cornerback Malcolm Butler. A post shared by  Tom Brady (@tombrady) on Mar 14, 2018 at 1:41pm PDT He simply titled his post "Brothers for life…" Butler spent four seasons playing...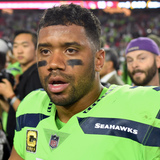 Russell Wilson will be taking over the role Jon Gruden held for eight years as ESPN's resident mentor for NFL draft prospects.ESPN, in a press release issued Wednesday, announced the Seattle Seahawks quarterback will serve as host of a series titled, "QB2QB." Expected to appear on the show with Wilson are quarterback prospects Baker Mayfield, Mason Rudolph and J.T. Barrett, along...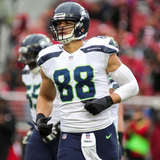 There have been multiple recent reports suggesting the Seattle Seahawks will move on from tight end Jimmy Graham. Teams including the New Orleans Saints, Graham's former team, are already showing interest.But wait. The Seahawks apparently have not consulted with quarterback Russell Wilson — who doesn't want Graham to leave. This is what Wilson had to say about the tight end."Jimmy...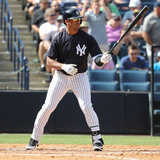 Seahawks quarterback Russell Wilson played in his first exhibition game with the Yankees on Friday — something we never thought we'd witness.It's so uncommon for NFL'ers to be two-sport athletes, especially for quarterbacks, due to the physical stress on one's body. Still, Wilson is making it work, as he reported to spring training on Monday — joining his new teammates — and played...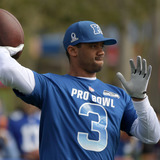 Russell Wilson knows a thing or two about success. So too, does legendary boxing trainer Freddie Roach. Not only does Roach boast a client list that includes, Oscar De La Hoya, Mike Tyson and Manny Pacquiao, but he's been helping Russell Wilson too."It wasn't the first time I boxed, but it was the first time I got to go work out with Freddie Roach. One thing I really wanted to work...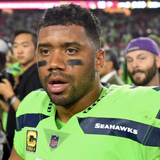 Yesterday, we learned that Seahawks QB Russell Wilson could be in line for a new contract with an AAV of $30MM as early as next offseason (he is under club control through 2019, and Seattle does not revisit deals that have more than one year remaining). While that report raised some eyebrows, Brady Henderson of ESPN.com (who penned the above-referenced article) tweets that Wilson...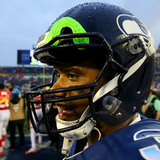 While the MLB offseason has been relatively quiet, the New York Yankees made a splash on Wednesday by trading for Seattle Seahawks quarterback Russell Wilson. Yes, you read that right.Wilson handled the news in a very matter of fact way on Twitter. The rest of Twitter brought the jokes. CC Sabathia took it even one step further. Of course, not everyone was so optimistic. Of course...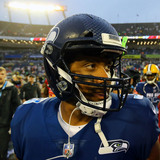 A massive offseason for the New York Yankees continued on Wednesday, as they added a four-time Pro Bowler to an organization that has already acquired the reigning NL MVP. That's right, we said Pro Bowler — as in football.The Texas Rangers have traded Russell Wilson to the New York Yankees in exchange for future considerations. ESPN's Jerry Crasnick reports that the Seattle Seahawks...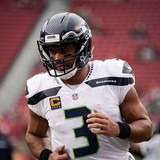 Seattle Seahawks quarterback Russell Wilson has been traded! Only, the Seahawks had nothing to do with his trade. The Texas Rangers — who owned Wilson's MLB rights — have sent him to the New York Yankees. Wilson is expected to participate in Grapefruit League action for the Bombers. He has previously partaken in Cactus League action for the Rangers.Wilson had a two-year Minor League...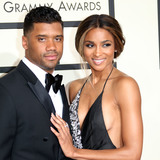 Seattle eliminated Dallas from playoff contention with Sunday's 21-12 win at AT&T Stadium, which left Cowboys players, coaches and fans in disarray.Furthermore, in addition to the disappointment the Cowboys faithful is dealing with regarding their 2017 campaign, a celebrity elected to rub some salt in the wound after Sunday's game. Seahawks quarterback Russell Wilson's wife,...
MORE STORIES >>
Seahawks News

Delivered to your inbox

You'll also receive Yardbarker's daily Top 10, featuring the best sports stories from around the web. Customize your newsletter to get articles on your favorite sports and teams. And the best part? It's free!