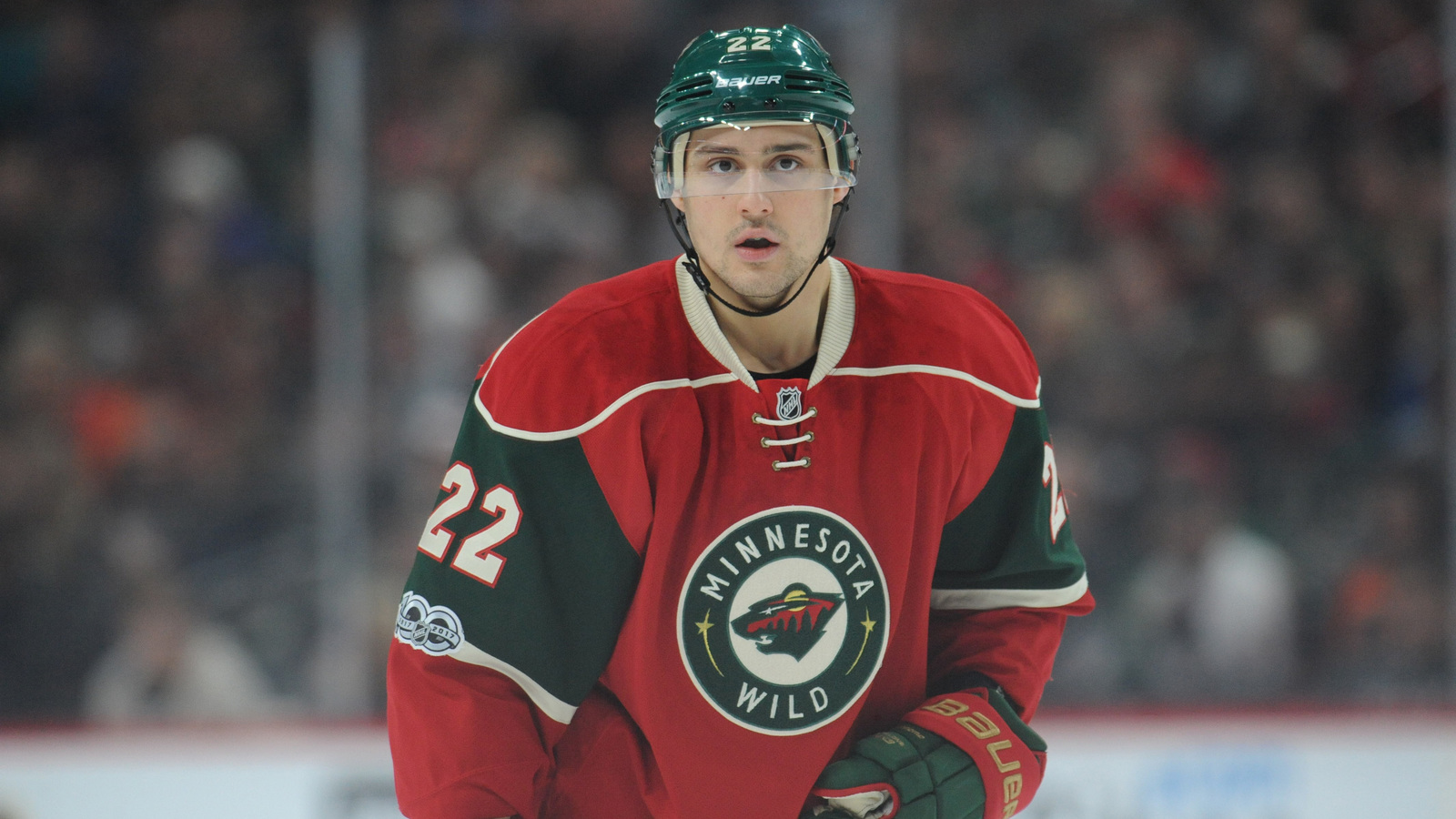 Nino Niederreiter will be key for the Wild in 2017-18.
Marilyn Indahl-USA TODAY Sports
Nino Niederreiter has come a long way since his time on Long Island. Once considered on the edge of "bust" territory by the New York Islanders, Niederreiter has become one of the best 200-foot wingers in the league at only 25 years old. He has increased his scoring production every season and shaped his possession game to be top of the not only the Minnesota Wild, but the league itself.
During the 2016-17 season, Niederreiter set personal records in goals, assists, total points and power play points. His points have gone up every season since his arrival in Minnesota from 36 to 57 points. On top of his consistent increase in production, Niederreiter is also consistently on the ice, only missing three games since 2013 and zero games in the past two seasons.
In terms of possession, he jumped to being one of the best in the league in the 2015-16 season. During that season, Niederreiter led the Wild in both the Corsi and Fenwick possession stats at even strength by a significant margin. Even more impressive, he led the entire league in Corsi and came in second in Fenwick during even strength. He even topped Boston Bruins center Patrice Bergeron in Corsi. Niederreiter once again led the team in both possession stats last season.
With how good he already is, how much better can he possibly get? At only 25, he still has a lot of room to grow. If he continues growing his production as he has, Niederreiter will at least break 60 points this upcoming season. It is not beyond realistic for him to get his first 30-goal season. The Wild core has stayed consistent from last season, and Niederreiter should only see more ice time. He still has potential to be better. Considering most forwards come into their prime somewhere around 26 or 27 years old, Niederreiter could end up putting up 70 or so points within the next three seasons. That kind of production, coupled with a steady possession game, would put him near the top of the league in terms of best wingers.
Regardless of the other members on his line, Niederreiter will be able to put up points this season. He will be on one of the team's top two lines. Most likely head coach Bruce Boudreau will reunite him with Eric Staal and Charlie Coyle, a line that clicked through most of last year. Not only did Niederreiter benefit, but Staal had his best season since 2012 and Coyle had the best year of his young career too. This line was able to match the scoring output of the Jason Zucker, Mikko Koivu, Mikael Granlund line and create two dominant lines both offensively and defensively.
The Wild will be looking to repeat its regular-season success from last year, and the performance of Nino Niederreiter will be a big factor in that. With him signing a five-year extension this summer, the Wild expect Niederreiter to be with there for a while to come. He has become a valuable core member of the team, a player Minnesota will need playing at his absolute best if the Wild hopes to have a shot at the Stanley Cup.
MORE FROM YARDBARKER:
QUIZ: Name the rotating captains of the Minnesota Wild
The Minnesota Wild of the NHL rotated the captaincy for their first nine seasons on a monthly basis among several of its players each season, with some players serving multiple times under Jaques Lemaire. After Todd Richards became head coach for the start of the 2009–10 season, the team elected it's first permanent captain on October 20, 2009. Can you name the rotating captains of the Minnesota Wild?
Clue: Year active as captain
MORE FROM YARDBARKER
Wild News

Delivered to your inbox

You'll also receive Yardbarker's daily Top 10, featuring the best sports stories from around the web. Customize your newsletter to get articles on your favorite sports and teams. And the best part? It's free!