The 'Meet the kid who is playing alongside The Kid' quiz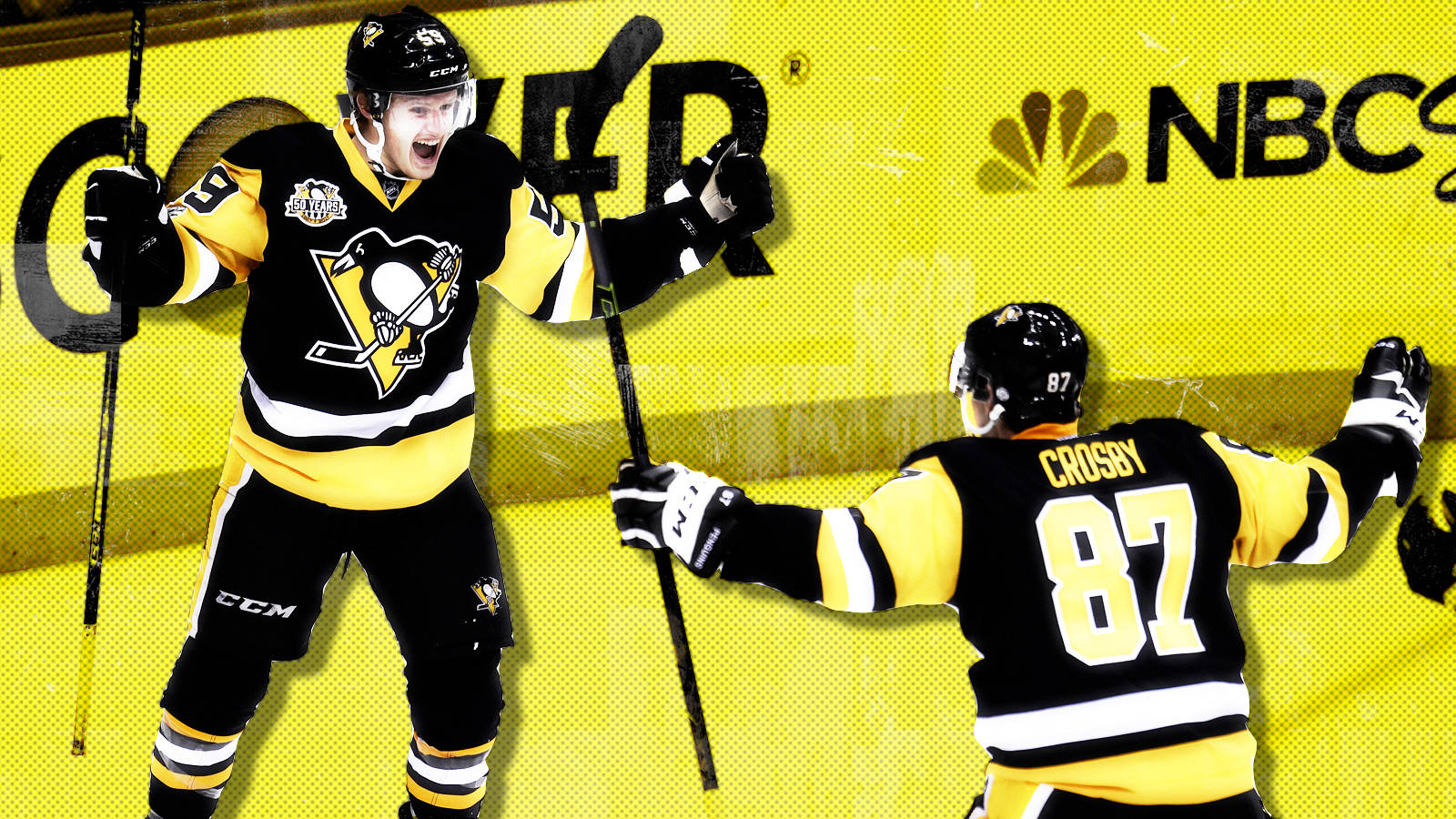 Yardbarker Illustration/Getty Images
If you look at the NHL's scoring leaders throughout the playoffs up to this point, you'll see quite a few Penguins. Of course, Sid and Geno are up there, as is Phil Kessel. But so is Jake Guentzel. And who is Jake Guentzel exactly? Just the 22-year-old Pens rookie who is, somehow, the current leading goal scorer in the postseason. 
A third-round selection out of the hockey hotbed that is Nebraska, Guentzel only played in half of the Penguins games in the regular season, but he proved immediately that he could hang offensively on a team that has two of the best offensive players of this generation. He scored two goals in his NHL debut and finished the year with 33 points in 40 games. But it is in the postseason where Guentzel is leaving his mark. He's averaging a point per game so far, and his nine goals are tied for the league lead and are a big reason why the Pens are currently in the Eastern Conference Finals. 
Guentzel recently penned an essay for the Players' Tribune documenting his rise and what it's like as a baby-faced rookie getting used to life in the NHL while also trying to win a Stanley Cup. It's an interesting read that's well worth your time, if only for the Phil Kessel section. Guentzel recounts meeting his hero Kessel — a cult hero in his own right — as an 11-year-old, and then a little over a decade later, getting the chance to play on the same line as Kessel in his debut:
I'm in the Penguins locker room, and it's really real. I'm just trying not to stare at anybody for too long. And then Phil walks in and sees me. He's got a little smirk, and he doesn't even miss a beat. He's just like, "Hey kid … we're back together again, huh?"

That immediately put me at ease, but then I looked up at the board, and I realized what he really meant.

GUENTZEL — MALKIN — KESSEL

I was on a line with Geno and Phil that night. I mean, wow. Obviously, that was the last thing I was expecting when I got called up. And then it got even more surreal, because when I got to my stall, I found out my neighbor was Sid.
Check out the rest of Guentzel's story here and make sure you scroll down to the GIF of Guentzel's brother after Jake scored a goal on his first NHL shot. It will hit you right in the feels. 
And that brings us to today's quiz of the day. The 1992-93 season was the last time Wayne Gretzky lead the postseason in points. It was also the last time a player eclipsed the 40 point mark in the postseason. This all took place a year before Jake Guentzel was born. So, how many of the postseason points leaders since then can you name in eight minutes?

Good luck!

CLUE: SEASON / TEAM / POINTS
Name the NHL postseason scoring leaders since the 1993-94 season
MORE FROM YARDBARKER
Quiz of the Day Newsletter

Delivered to your inbox

Get the Quiz of the Day, Yardbarker's daily newsletter featuring one carefully curated quiz inspired by today's headlines. Compete with your friends and the community. Emailed every weekday. Always free!