The 'Connor McDavid is the future and the future is now' quiz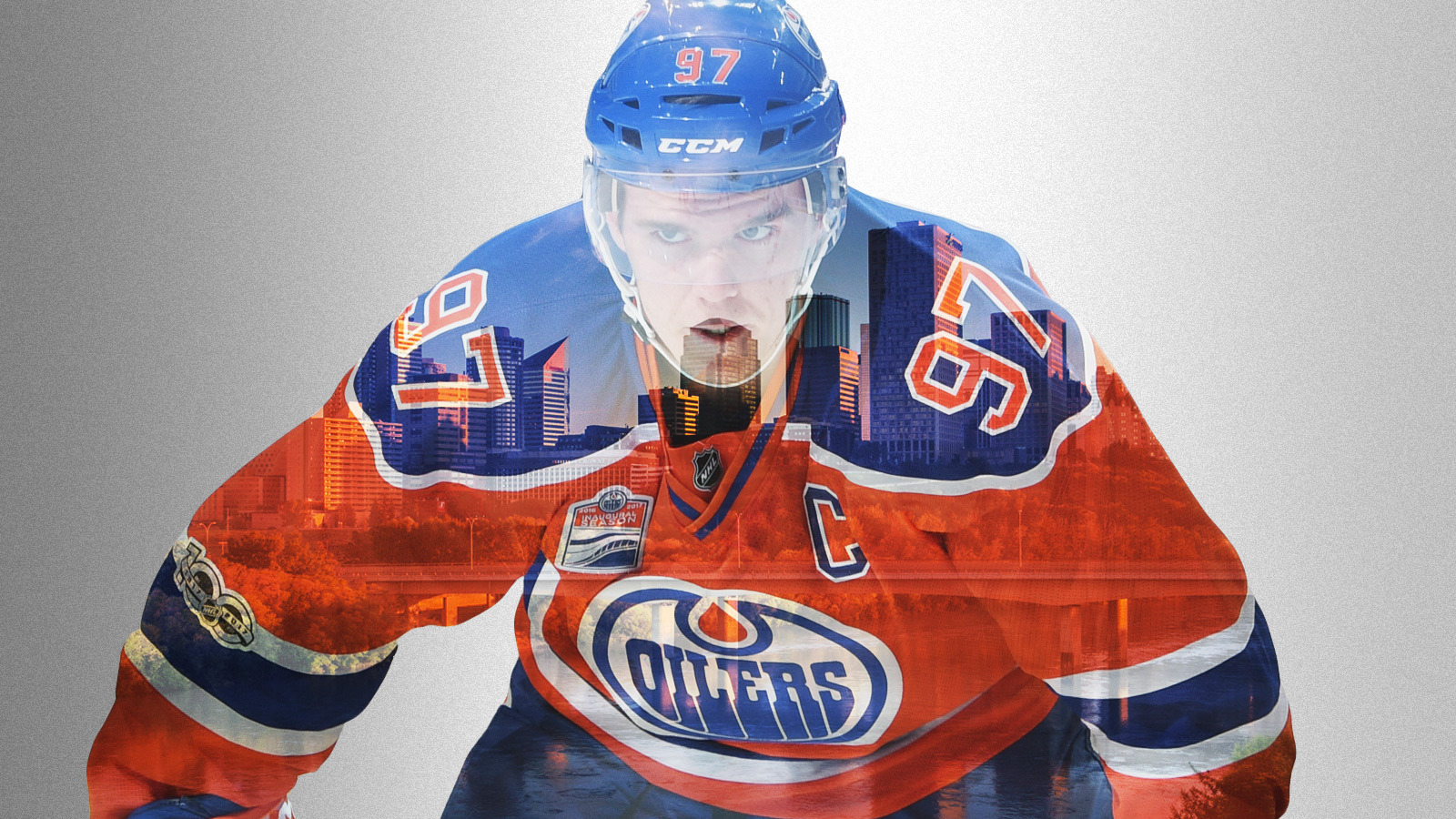 Yardbarker Illustration/Getty Images
The puck drops on the NHL postseason on Wednesday, and for the first time in a decade, the Edmonton Oilers will be playing meaningful hockey in April. 
It was quite a remarkable season for the Oilers, who tallied 103 points on the year, good enough for fourth best in the Western Conference and second place in the Pacific Division. It was also the first time that their point total cracked the century mark in 30 seasons. The main impetus for this remarkable turnaround? A somehow-just-turned-20-years-old super-duper star named Connor McDavid. 
To say that McDavid has been a revelation in Edmonton would undersell both McDavid and revelations. Simply put, McDavid is not only the future of the Oilers, he is also the future of the league. He's a once-in-a-generation player who will be the face of the league once Sidney Crosby decides to hang up his skates...or possibly sooner. McDavid won the Calder trophy last season despite nearly missing half of his team's games with a broken clavicle. But it was this year, in just his second season, that he put himself smack dab right in the middle of the conversation for best player in the world. He played in all 82 games, scored 30 goals to go along with a league-leading 70 assists, on his way to becoming the third-youngest Art Ross trophy winner in league history behind only the aforementioned Crosby and another one-time Oilers phenom who you may have heard of before. All told, not bad for someone who can't even purchase a beer in the States yet. 
Which gets us to today's quiz of the day. The NHL has awarded the Art Ross Trophy to the league's highest scorer since the 1947-48 season. How many of the winners can you name in 10 minutes?

Good luck!

CLUE: SEASON / TEAM.

QUIZ: Name every Art Ross Trophy winner in NHL history
MORE FROM YARDBARKER
Quiz of the Day Newsletter

Delivered to your inbox

Get the Quiz of the Day, Yardbarker's daily newsletter featuring one carefully curated quiz inspired by today's headlines. Compete with your friends and the community. Emailed every weekday. Always free!