The 'Music City Miracle save' quiz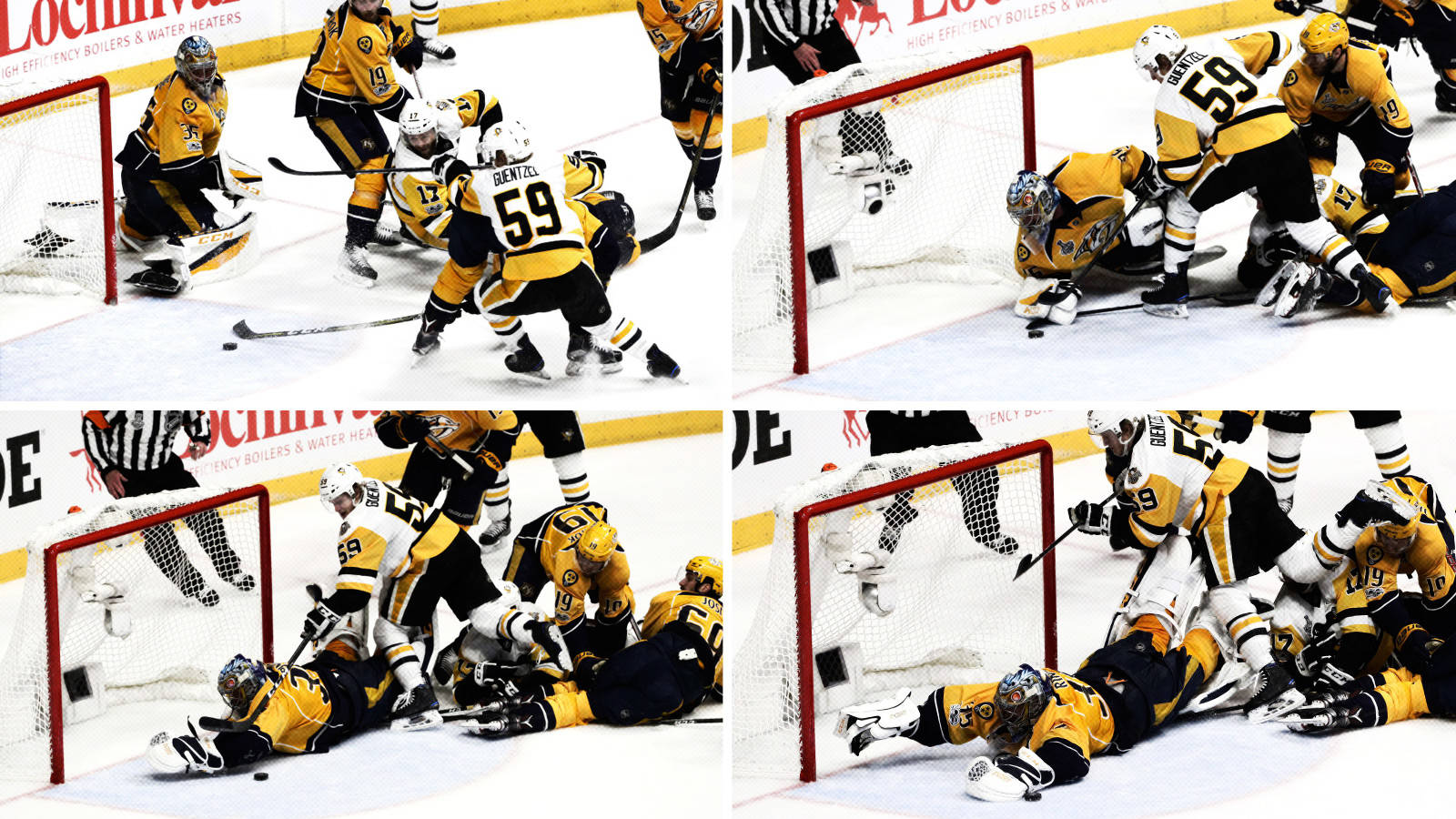 Getty Images
Well, it looks like we finally have ourselves a Stanley Cup Finals.
Early on, things didn't look all that promising for the Predators. Fans were getting arrested, their superstar was dealing with a bout of halitosis and they had absolutely no answers for Sidney Crosby and the rest of the Penguins. But, oh what a difference two games and one hot goalie can make. 
Suddenly, fortunes changed. Charges against the fan were dropped, and the catfish started dressing like the star it had rightfully become. Subban also got his bad breath under control, and most importantly, goaltender Pekka Rinne woke up. 
After stopping only a paltry 28 of 36 Pittsburgh shots through the first two games of the series, Rinne stood on his head in Games 3 and 4, making saves on 50 of the Penguins 52 shots. This save, in particular, from Game 4 could be the defining moment of the series and Rinne's career. And if you think it sounded awesome on the American broadcast, you should really listen to the call made by the Finnish announcers. If the Predators are able to bring the Cup home to the, um, passionate fans in Nashville, Rinne will be the reason why. 
Which brings us to today's quiz of the day. The NHL went from six to twelve teams, starting (in the 1967-68 season) what many consider to be the modern era of the league. How many of the Stanley Cup winning goalies from this time can you name in ten minutes?
Good luck!
CLUE: YEAR / TEAM. Note: To qualify for the list, a goaltender must have factored into at least one decision during the Finals while being a member of the Stanley Cup winning team.
QUIZ: Name every NHL goalie in the post-expansion era to win the Stanley Cup
MORE FROM YARDBARKER
Quiz of the Day Newsletter

Delivered to your inbox

Get the Quiz of the Day, Yardbarker's daily newsletter featuring one carefully curated quiz inspired by today's headlines. Compete with your friends and the community. Emailed every weekday. Always free!