Team Name:   Boston Celtics Last Year's Record:  41-40, No. 3 in Atlantic Division, No. 7 in Eastern Conference Key Losses:    Paul Pierce, Kevin Garnett, Jason Terr, Doc Rivers Other Losses:  Shavlik Randolph,  DJ White,  Terrence Williams, Chris Wilcox, Fab Melo Key Additions:  Kelly Olynyk,  Vitor Faverani, Kris Humphries,  Gerald Wallace,  Keith Bogans, MarShon Brooks, Phil Pressey, Brad Stevens What Significant Moves were made during the off-season?  The Celtics pulled off a blockbuster trade that sent their Captain, Paul Pierce,  along with Kevin Garnett and Jason Terry to Brooklyn for Kris Humphries,  Gerald Wallace,  Keith Bogans, MarShon Brooks, and Kris Joseph (who was later waived by the Celtics for the second time).   They signed Vitor Faverani and Phil Pressey as free agents.  In my opinion, the most significant move was to change head coaches.   The Celtics seemed to be running in circles under Doc Rivers.   I think the days of Doc and Danny being on the same page were over and it was showing on the court.    Brad Stevens has a great chance to succeed in Boston, unlike the last college coach that was brought in..    Stevens is enthusiastic, relates well to the players, a very hard worker,  knows the game very well,  and unlike He Who Shall Not be Named, Stevens is humble and willing to work with and get help from others. What key players will be returning from last year's team?    First and foremost, is Rajon Rondo, who is rehabbing from a torn ACL and should return to the court by December.  In spite of continued trade rumors, Danny insists that they are building the team around their mercurial point guard.  Celtics fans will be anxiously awaiting his return.   Jared Sullinger will also be back after missing half of last season with back surgery.  He is expected to be ready for camp, but may not be in top condition after spending much of his off season rehabbing from surgery.  He will also still be dealing with court issues stemming from an off season domestic violence charge.  Danny doesn't seem very concerned about Sully's legal problems and so I don't see that to be a major problem.   Brandon Bass will be back, but with the power forward spot fairly crowded, his long term prospects on the team aren't clear.  In a recent interview Danny talked about Sully and Kelly playing together but didn't mention either Humphries or Bass.  It may just have been an innocent omission but it makes one wonder about Bass' future with the team.   Avery Bradley spent the first part of last season trying to bounce back from double shoulder surgery and he spent the last part of last season playing out of position at the point after Rondo went down.  He may have to start the season playing point guard again until Rondo returns. Brad Stevens seems to feel that Avery has what it takes to be an exceptional point guard and it looks like we will have the chance to see if he's right.  Jordan Crawford was a late addition to the team last season.  He was traded from the Wizards at the trade deadline for an injured Leandro Barbosa and Jason Collins.  He was not happy with his playing time in Washington and complained until they traded him.   I've not been very impressed with him but he may prove me wrong if given the chance on the Celtics.  Jeff Green figures to be a key player for the Celtics rebuilding efforts.  He should move into the starting small forward spot and hopefully be more consistent than he has been in the past.    Danny bet that he would be a star when he broke up the 2011 team to make the trade for him and so far, we have seen just glimpses of his potential.  Courtney Lee struggled throughout last season and could never find any consistency in his offense.  He and Avery did form a formidable defensive back court at times, but Doc lost confidence in him, choosing to go with an equally inconsistent Jordan Crawford  in the playoffs.  Lee has admitted to struggling last season and has worked hard to earn another chance with the Celtics this season.   What are the team's biggest strengths?    The team's biggest strength is Rajon Rondo.  Rondo is arguably a top 5 point guard in the league and an All Star.  There are questions that will need to be answered about Rondo as well,  if he is to be a strength for the team..  Will he return from the injury as good or better than before?  Can he work with the new coach?  Will he be the leader that the team needs?  Will Danny actually trade him after all these years of rumors that he has been on the block.  Another strength of this team will be their youth.  We will no longer hear jokes about the geriatric Celtics and there will be no excuse not to run and to tire before the end of the game.   Along with youth comes energy and enthusiasm as well as never giving up.  I expect to see a constant effort from start to finish from this team, unlike last year's team that would get out to a big lead and then falter down the stretch as they ran out of gas.   What are the team's biggest weaknesses?   I believe that youth will be one of their biggest strengths and also one of their biggest weaknesses.  Youth brings enthusiasm and energy, but it also brings inexperience and with inexperience comes mistakes.  But, this is a rebuilding season and as the young players get more playing time, they will improve and in time the mistakes will become fewer and fewer, but the enthusiasm and energy will remain.    I expect another weakness to be interior defense.  The team has just one true center on the team in Vitor Faverani and he will be the only shot blocking threat on the team.   We will probably see Humphries,  Sullinger, Olynyk and Bass at center as well, and they may create some mismatches, but none of them can fill KG's shoes on defense.   What are the goals for this team?  Long Term Goals:   According to the GM, the coach, and the players,  the goals are to make the playoffs and surprise a lot of people who don't give them a chance.   According to some writers and fans, the goal should be to lose as many games as possible to get the best pick in a strong 2014 draft.   I would say that the goal should be to develop the young players as much as possible.   Tanking has never worked out well for the Celtics and so in my opinion they should try to win as many games as they can and making the playoffs should be the goal to give the young players that experience this season.  .   Short Term Goals:  In the short term, the Celtics need to get Rondo 100% healthy and back on the court.   They should be sure that Sully, Kelly Olynyk, and Vitor Faverani are all healthy as well.  And, most of all, they need to develop chemistry as a team.  Anyone who threatens that chemistry with a disgruntled or disruptive attitude should be quickly removed.  Why should fans watch the Celtics this season?    The Celtics should be a fun team to watch.   They will have an intriguing mix of youth and veterans.   Brad Stevens' first year of NBA coaching should be an interesting story to watch.   And perhaps, the biggest reason to watch the Celtics will be to watch the development of their young players.   Kelly Olynyk and Jared Sullinger both have an opportunity to be something very special in the league and watching them develop in to stars will be fun.   Cheering for the underdog is always fun.  [Discuss on CG Forums!]
Original Story:
http://celticsgreen.blogspot.com/2013...
PLAYERS:
Paul Pierce
,
Kevin Garnett
,
Doc Rivers
,
Shavlik Randolph
,
Terrence Williams
,
Kelly Olynyk
,
Vitor Faverani
,
Gerald Wallace
,
Keith Bogans
,
Marshon Brooks
,
Phil Pressey
,
Brad Stevens
,
Jason Terry
,
Kris Humphries
,
Rajon Rondo
,
Jared Sullinger
,
Brandon Bass
,
Avery Bradley
,
Jordan Crawford
,
Jeff Green
,
Courtney Lee
TEAMS:
Boston Celtics
,
Brooklyn Nets
MORE FROM YARDBARKER
NBA News

Delivered to your inbox

You'll also receive Yardbarker's daily Top 10, featuring the best sports stories from around the web. Customize your newsletter to get articles on your favorite sports and teams. And the best part? It's free!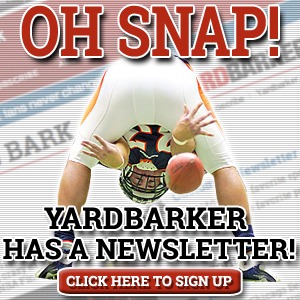 Latest Rumors
Best of Yardbarker

Today's Best Stuff

For Bloggers

Join the Yardbarker Network for more promotion, traffic, and money.

Company Info

Help

What is Yardbarker?

Yardbarker is the largest network of sports blogs and pro athlete blogs on the web. This site is the hub of the Yardbarker Network, where our editors and algorithms curate the best sports content from our network and beyond.