Sports & Politics Intersect: Brazilian Olympic Committee sets gold standard for corruption
Front Five: The top stories that shaped both sports & politics this week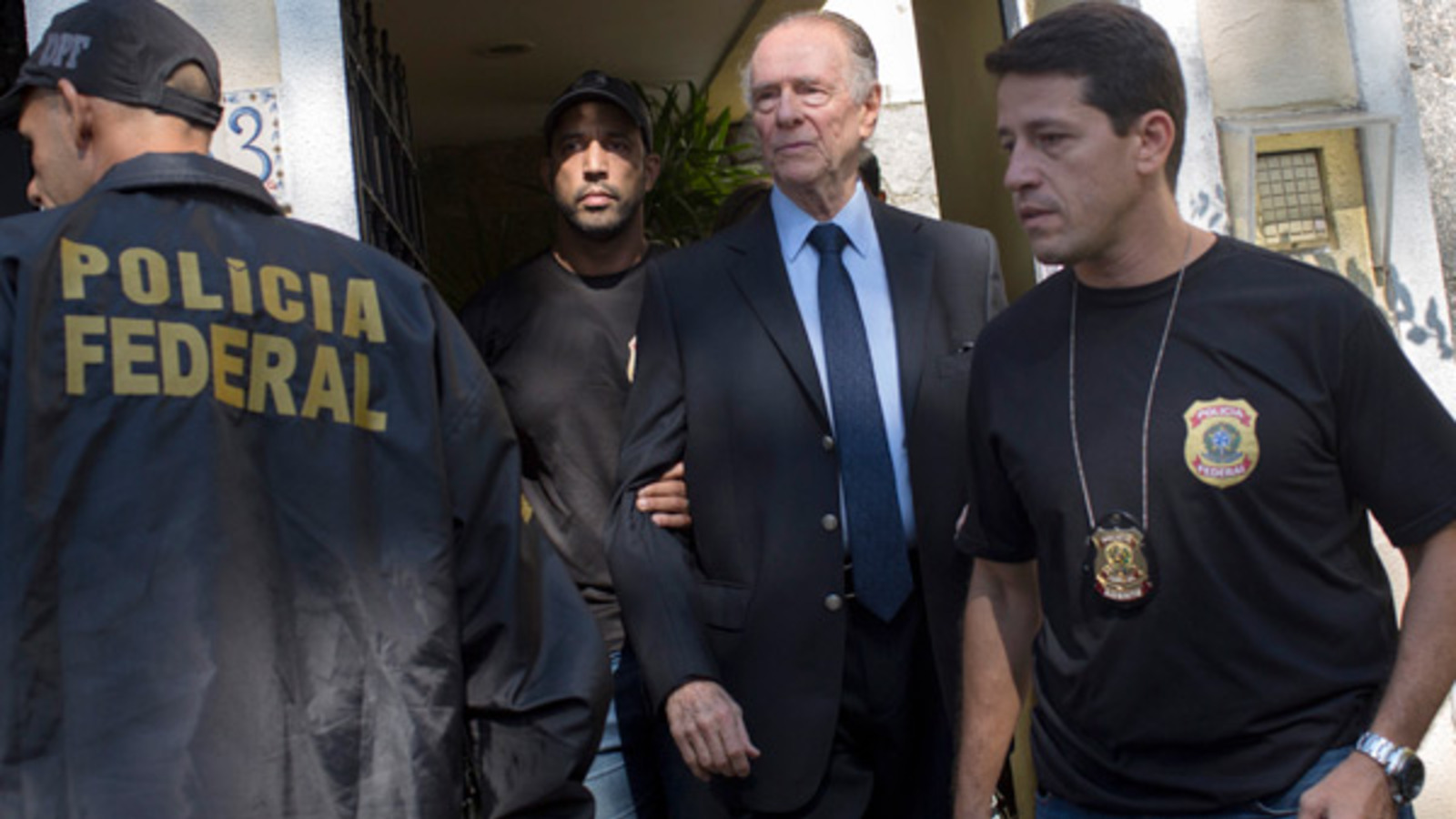 Mauro Pimentel/Getty Images
"The IOC reiterates its full commitment to the protection of the integrity of the sport." - International Olympic Committee statement announcing actions against the Brazilian Olympic Committee
Carlos Nuzman, the man responsible for bringing the Olympics to Rio de Janeiro, was arrested on Wednesday by Brazilian federal police on charges of corruption and money laundering.
Nuzman is suspected of facilitating a $2 million bribe to Papa Massata Diack – an IOC official at the time – in exchange for his vote that resulted in Rio getting the 2016 games. The bribe was allegedly paid by a prominent Brazilian businessman. 
Authorities became suspicious of Nuzman because his estate shot up in value by 457 percent between 2006 and 2016.  They allege that Nuzman tried to hide his assets, which included 16 gold bars worth approximately $2 million hidden in a bank in Switzerland. 
The IOC initially chose not to comment, saying that they were cooperating with authorities. On Friday morning, however, they issued a statement declaring that the Brazilian Olympic Committee was provisionally suspended, clarifying that Brazilian athletes would still be permitted to participate in the upcoming 2018 Winter Olympics to be held in South Korea. The statement also reiterated the IOC's position of not providing further assistance to help pay off the remaining Rio 2016 debt. 
"The EB states that the IOC closed all its obligations with the Organising Committee in December 2016, as confirmed by the Organising Committee," it read. "The IOC and the Olympic Movement's financial contribution exceeded significantly their contractual obligations, taking into consideration the grave crisis affecting the country."
- Fidel Martinez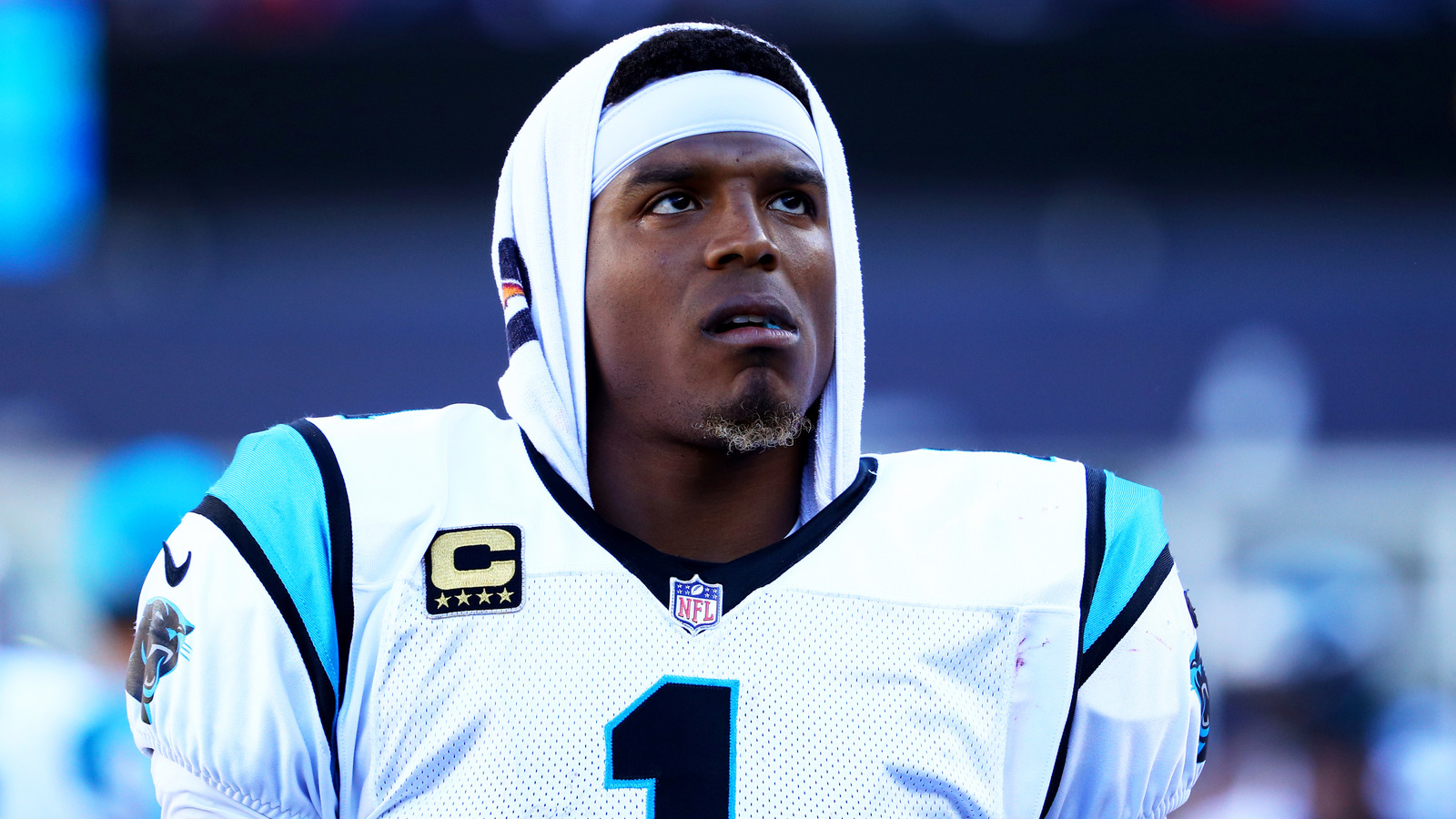 Maddie Meyer/Getty Images
"It's simply not OK to belittle anyone based on gender. We have shared our concerns with Cam and will no longer work with him." - Dannon spokesperson Michael Neuwirth on Cam Newton's sexist comments
During a press conference on October 4, Charlotte Observer beat writer Jourdan Rodrigue asked Panthers quarterback Cam Newton about wide receiver Devin Funchess. In Newton's response, he said, "it's funny to hear a female talk about routes." 
On Thursday night, Newton apologized in a video saying that he recognized that his comments were disrespectful to women and that he tries to be a positive role model in his community. He then addressed women, saying "to the reporters, to the journalists, to the moms – super moms – to the daughters, the sisters and the women all around the world, I sincerely apologize and hope that you can find the kindness of your heart to forgive me. Thank you."
However, before Newton released his apology, Dannon announced that it would end its relationship with Newton amid the controversy, with spokesperson Michael Neuwirth stating the brand was "shocked and disheartened" by the news. Gatorade also released a statement, calling the star quarterback's comments "objectionable and disrespectful" but did not go as far as to cut ties with Newton. 
Rodrigue became an extension of the story herself because of tweets sent out while in college, and reaction to those tweets became another story. However, none of that should take away from Newton's irresponsible comments that created the story to begin with. 
- Phillip Barnett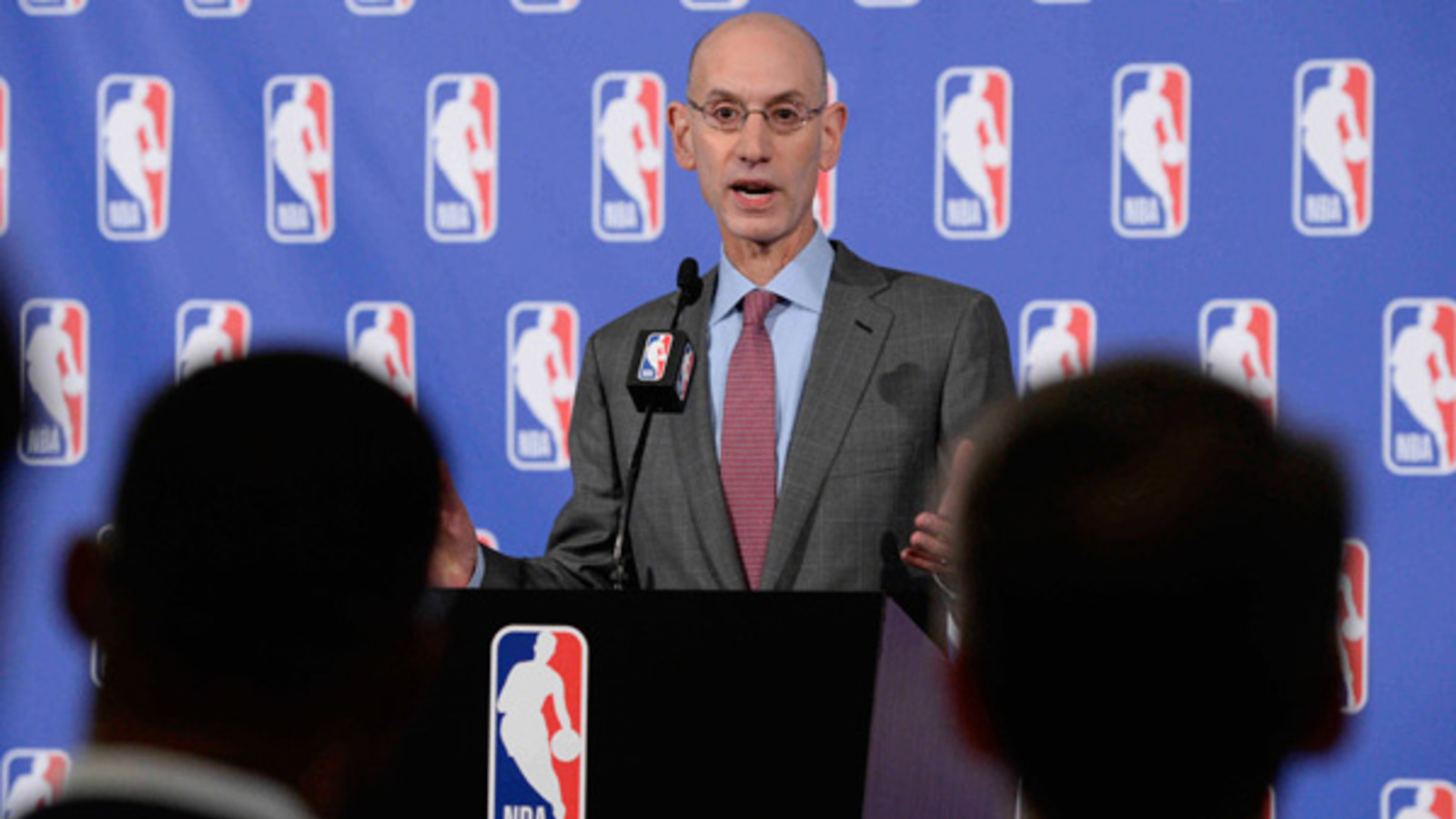 David Dow/Getty Images
"All I can say is, if that were to happen, we'll deal with it when it happens."  - Adam Silver on NBA players potentially kneeling during the national anthem 
After President Donald Trump made comments about NFL players who kneel during the national anthem and after he rescinded his invitation to the White House to the Golden State Warriors, the NBA as a community responded back during the teams' media days. 
Whether NBA players would protest in some fashion was never the question, but how? During a press conference following a league owner's meeting, NBA Commissioner Adam Silver let the world know that kneeling during the anthem is not an option. 
"It's always been an opportunity in our arenas for both teams to come together and have a moment of reflection," said Silver. "It's about respect for the country they play in. It's about respect for the principles that underlie this country. It doesn't necessarily mean that everyone agrees at any given point with what's happening in this country."
Only a few preseason games in, and some players have already thought about taking a knee during the anthem. Knicks center Enes Kanter told reporters that he wanted to take a knee in the team's preseason opener saying "I say this every time, I feel like the most important thing in America is to speak out for equality and justice. If you don't see those two things in America, I feel really bad and it's breaking my heart. What they're fighting for is right. I'm here, but I know same things are in my own country." (Kanter was the subject of an arrest warrant in Turkey, his home country, for being outspoken against Turkish President Recep Tayyip Erdogan this past summer.)
The Warriors fall on the other end of the spectrum, saying that they have no further plans to protest this season, believing that they said what they needed to say during media day, according to Draymond Green. 
The truth of the matter is that the majority of the league will fall somewhere in between, but Silver's comments have added another dimension to the story. The NBA has not commented on what the punishment will be should a player take a knee this season. However, considering the high-profile players who have spoken out in recent weeks and the precedent that the WNBA set for ultimately deciding not to fine players for their pre-game protests, it'll be interesting to watch all season to see what the NBA does in response.
- Phillip Barnett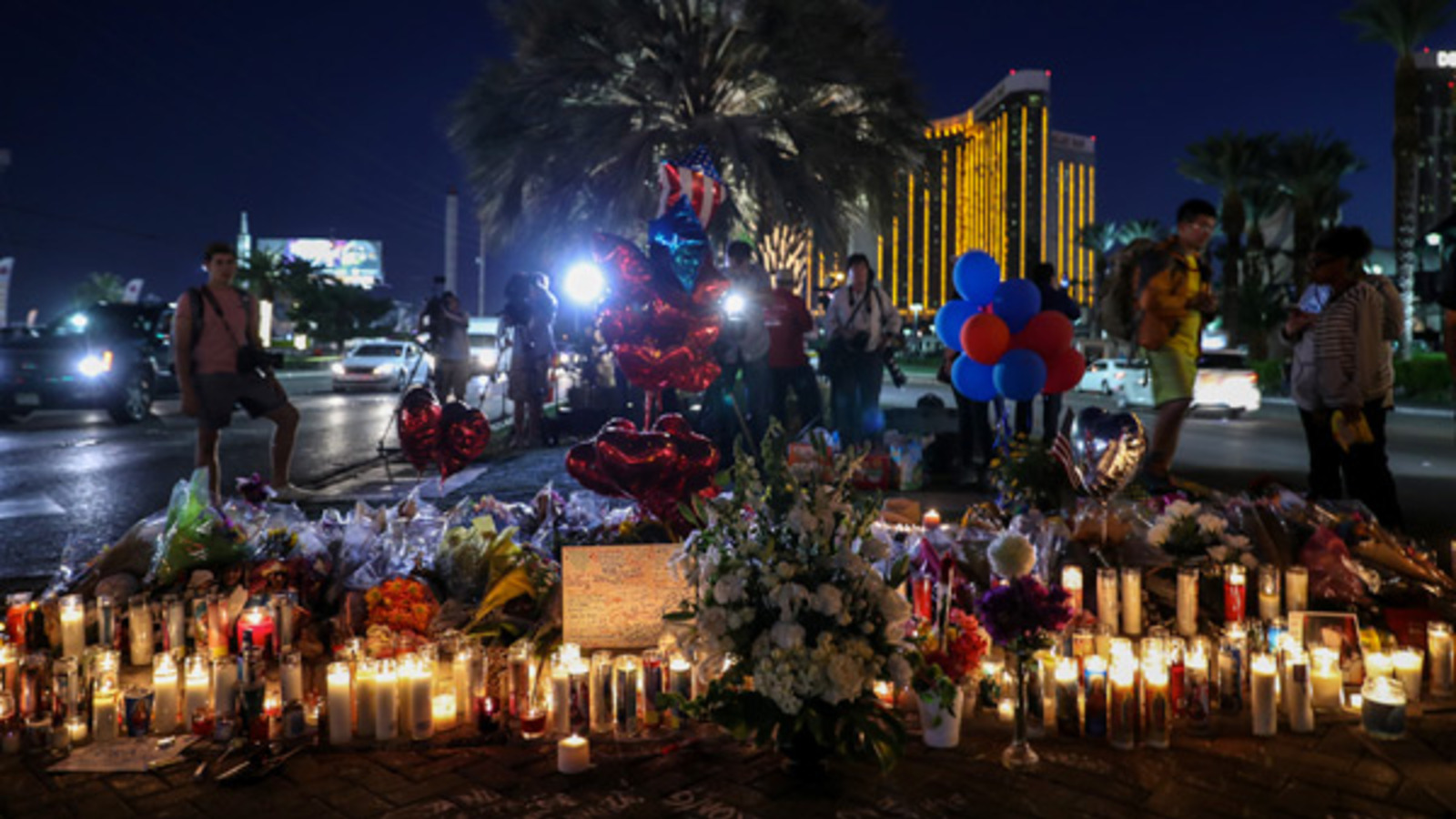 Anadolu Agency/Getty Images
"This is my city. This is my town. I grew up here. I raised my family here. All my friends live here. This is where my business is." - Dana White, UFC president
The Las Vegas sports world has come out in full force to support a community rocked by one of the most horrific mass shootings in American history, one that saw 59 deaths and 489 people injured.
Among those expressing their solidarity were prominent figures of combat sports. 
"My sincerest condolences goes out to the families affected by this senseless act; we will stand together," boxer Floyd Mayweather said on Instagram. A similar sentiment was expressed on the same platform by Conor McGregor, who fought Mayweather this past August in a record-breaking pay per view fight. 
"Absolutely devastated upon hearing the news in Las Vegas," McGregor wrote. "A city with so much energy and life. A city of celebration and enjoyment. A city so close to my heart. I pray for all the victims, their families, and everyone affected by this senseless act of violence."
It's not just thoughts and prayers being offered. UFC president Dana White announced that he was pledging $1 million in support of the victims. Others pitching money in include the NHL and the Las Vegas Golden Knights, who just kicked off their first ever season. They've pledged $300,000 in support of first responders. The Oakland Raiders, who will move to Las Vegas in 2018, donated $50,000. 
The tragic Las Vegas mass shooting has also resulted in calls for tougher gun control by the likes of Golden State Warriors head coach Steve Kerr and New Orleans Saints head coach Sean Payton, two individuals directly affected by gun violence.
"We've been offering victims thoughts and prayers for three decades, " Kerr told The Athletic. "We need to offer them something else. And I know a lot of people have been saying don't politicize this, don't disrespect the victims by calling for gun control."
- Fidel Martinez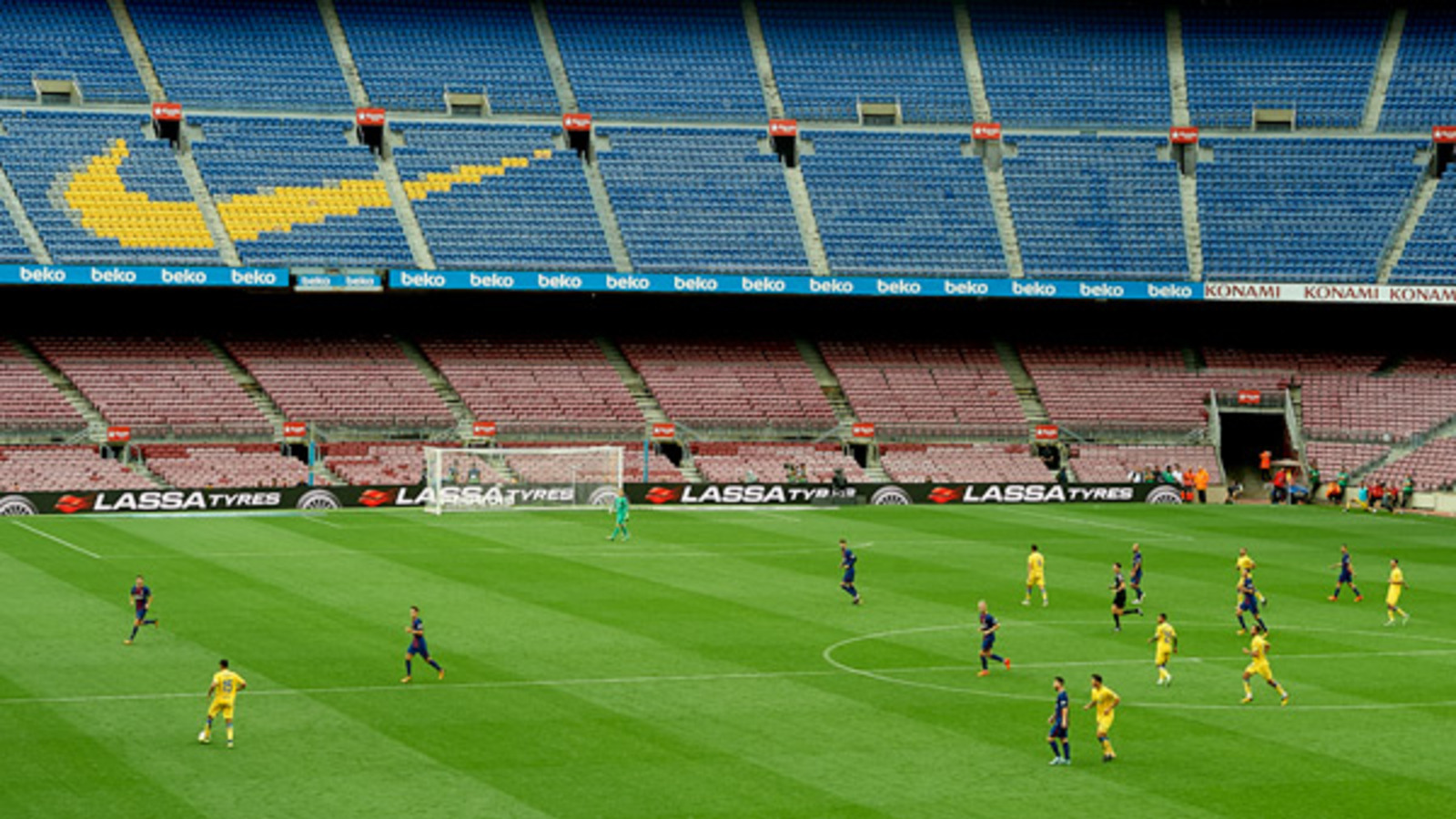 Manuel Queimadelos Alonso/Getty Images
"We are not a minority, there were millions of us. We are not the bad guys, we just want to vote." - Gerard Pique, FC Barcelona defender and Catalonian native.
On Sunday, FC Barcelona defeated UD Las Palmas 3-0. That Barça, one of the most successful and popular clubs in the world, beat a team dwelling near the bottom of La Liga's table isn't really news. What is, however, is that they did it inside an empty Camp Nou, their home stadium and one of the world's biggest soccer venues.
Hours before the match, FC Barcelona officials issued a statement condemning the Spanish government and their violent efforts to squelch Catalonia's referendum vote for independence. The club, a longtime symbol of Catalan identity and pride, had asked league officials to postpone the match entirely, but their request was denied. In protest, Barça's board of directors voted to hold it behind closed doors.  
The referendum vote, which resulted in more than 90 percent in favor of independence, is threatening to rip Spain apart. Catalan president Carlos Puigdemont claimed he would declare independence within days, but has since backed off (at least temporarily), saying that he would address the Catalan parliament on Tuesday. If Puigdemont follows through, it could spell disaster for the Spanish economy; Catalonia accounts for 20 percent of the country's GDP. It would also do serious damage to Spanish soccer. Barcelona would be forced to exit La Liga, which would be a huge financial blow to the league.  
One of the biggest victims of Sunday's aftermath has been Gerard Pique. On Monday, the Barça center back was on the receiving end of anti-separatist vitriol as he trained with the Spanish national team. The harassment was so bad, practice was called after 23 minutes. That some might not want him representing Spain was not lost on Pique.
"If anyone believes I am a problem for the federation, I will step aside from the national team before the World Cup [in Russia next summer]," he said after Sunday's victory against Las Palmas.
It's worth noting that Spain won its only World Cup in 2010 with a squad that included several Catalan players.  
- Fidel Martinez
Of Note: 
- Jason Clinkscales
For the record books: This week in sports politics history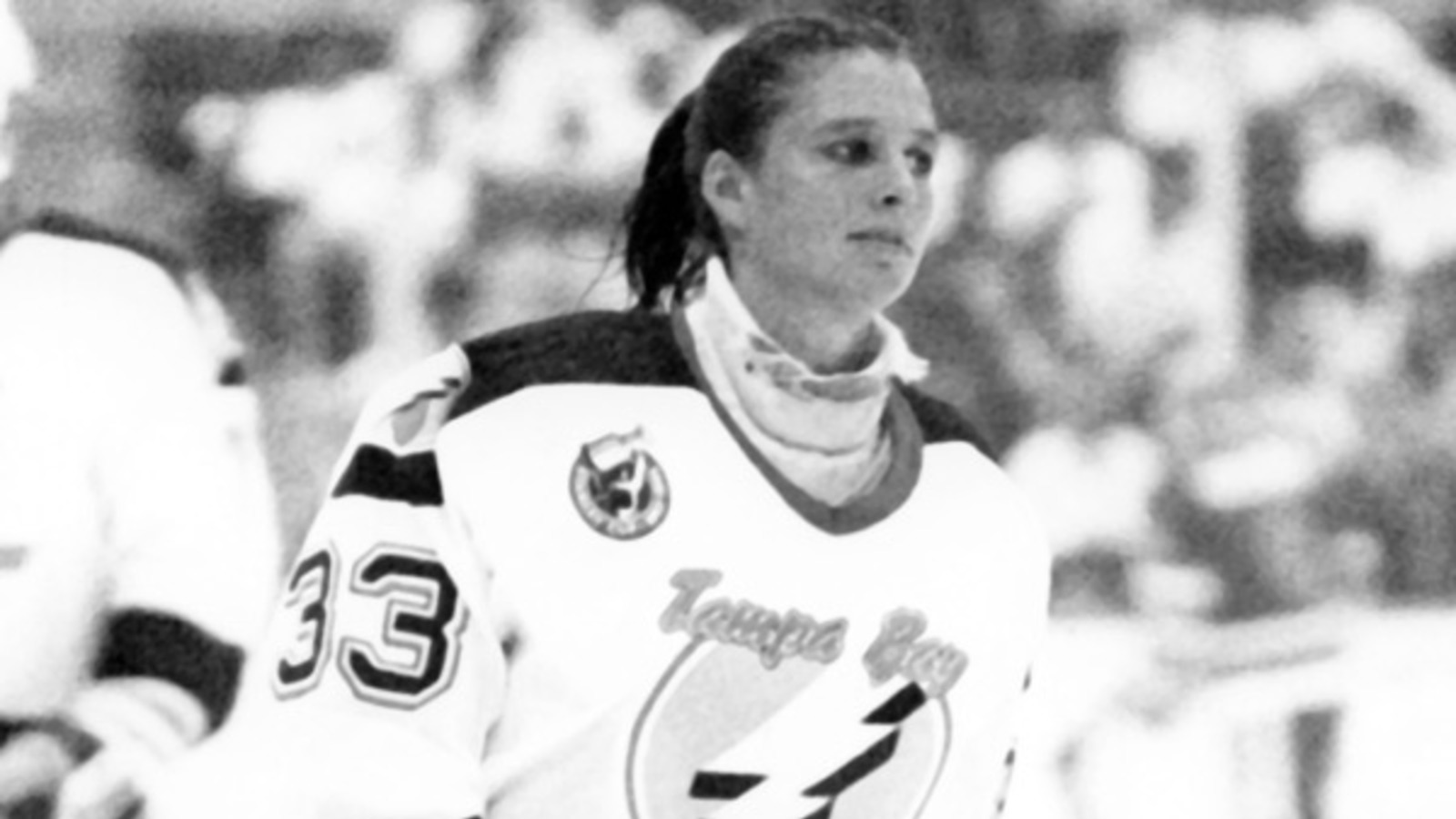 B. Bennett/Getty Images
"After so many people [before] said no to me because I'm a girl, if this time someone says yes to me because I'm a girl, I'm going to take that opportunity."  - Manon Rheaume on the prospect of trying out for the Tampa Bay Lightning
On September 23, 1992, Manon Rheaume skated onto the ice and stood alone in front of the Tampa Bay Lightning's goal and alone in history. In a single period of play in which she allowed two goals and left in a 2-2 tie, Rheaume became the first woman to play in a game in the NHL. 
Rheaume, who grew up with few opportunities to play organized hockey, and even fewer opportunities to make teams simply because of her gender, ended up becoming one of the sport's most important pioneers, inspiring many women across the country to pursue not just hockey, but their dreams at large. 
Rheaume did not make the Lightning's regular season roster, but she is one of the handful of women who inspired the National Women's Hockey League – which was founded by Dani Rylan, who grew up idolizing Rheaume. 
Rheaume would go on to play in the IHL, the ECHL and win a silver medal for the Canadian Olympic team in the '98 Winter Olympics. Today, she is a hockey mom to her son Dylan, who will play goalie for the University of Michigan this year. 
- Phillip Barnett
All Sports News

Delivered to your inbox

You'll also receive Yardbarker's daily Top 10, featuring the best sports stories from around the web. Customize your newsletter to get articles on your favorite sports and teams. And the best part? It's free!
PLAYERS:
Devin Funchess
,
Donald Trump
,
Enes Kanter
,
Dana White
,
Conor McGregor
,
Gerard Pique
,
Jemele Hill
,
Roger Goodell
,
James Blake
,
Lindsey Vonn
TEAMS:
Carolina Panthers
,
New York Knicks
,
Golden State Warriors
,
Oakland Raiders
,
Denver Nuggets
,
Vegas Golden Knights
,
Tampa Bay Lightning
MORE FROM YARDBARKER
All Sports News

Delivered to your inbox

You'll also receive Yardbarker's daily Top 10, featuring the best sports stories from around the web. Customize your newsletter to get articles on your favorite sports and teams. And the best part? It's free!