While the Ottawa Senators made it past the trade deadline without dealing Mike Hoffman, rumors about the team shopping the 28-year-old have persisted. With Senators GM Pierre Dorion taking in back-to-back Edmonton Oilers games last week, there have been rumblings that the Senators are interested in acquiring Ryan Nugent-Hopkins from the Oilers in exchange for the scoring winger....
OTTAWA, Ontario (AP) — Mike Hoffman scored at 3:26 of overtime and the Ottawa Senators beat the Dallas Stars 3-2 on Friday night to win their third game in a row for just the second time this season. Ottawa won on home ice for the first time since Feb. 17. Marian Gaborik and Matt Duchene also scored for the Senators (26-33-11), and Craig Anderson made 23 saves. Tyler Seguin and Tyler...
One goal away from the Stanley Cup Finals. Ottawa Senators fans have heard the phrase hundreds of times since May 25, when Chris Kunitz scored the double overtime game winner in game seven of the Eastern Conference Finals for the Pittsburgh Penguins. The Senators were eliminated only one goal away from their first final in ten years. Okay, sure they didn't get to the Final, but how...
Ottawa Senators fans have been hoping to see some semblance of a plan from management since last month's trade deadline saga unfolded, and the team has been sending out mixed messages ever since. However, there's one thing the organization has kept talking about: youth. In a letter to season ticket holders, owner and CEO Eugene Melnyk said that the team needs to change its identity...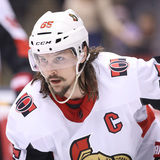 Over the last few days, Bob McKenzie of TSN has been explaining the Erik Karlsson situation about as well as anyone could. The Ottawa Senators are considering a deal, they'd like to move Bobby Ryan as part of it, but they might not be able to make it happen before Monday's deadline. Any trade including the superstar defenseman would have a lot of moving parts, and deals of that magnitude...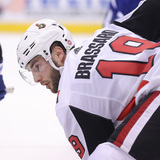 The Ottawa Senators are in sell mode, as the TSN Insider Trading panel reported yesterday. Darren Dreger termed it "clearing the deck" as GM Pierre Dorion looks for fits for several players on his roster. Dreger also tweeted this morning that Derick Brassard may not play tomorrow for the team, if he is even still a part of it by then. Brassard seems destined to be moved by Monday...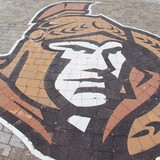 As if things weren't already going badly enough for the Ottawa Senators this season, now they have this.The Senators' team bus got into a minor accident on the way to the United Center for the team's game against the Chicago Blackhawks on Wednesday. According to TSN 1200 in Ottawa, the players just went on a second bus and arrived at the rink on time. There was also minor damage...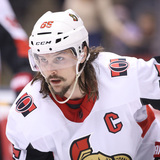 "Erik Karlsson is in play." That's how Frank Seravalli starts his latest update to the Trade Bait board on TSN, after Bob McKenzie released a thorough examination of the market for the Ottawa Senators' captain. Karlsson is still a long-shot to be traded by Monday's deadline, but McKenzie writes that more than six teams are believed to have made contact (one way or another) with Senators...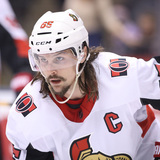 Ottawa Senators captain Erik Karlsson bid farewell to two of his teammates who were traded to the Los Angeles Kings on Tuesday.The Senators traded Nate Thompson and Dion Phaneuf to the Kings for Marian Gaborik and Nick Shore. Karlsson had been teammates with Phaneuf for parts of three seasons and Thompson for this season. He seemed emotional as he sent some goodbye tweets about his...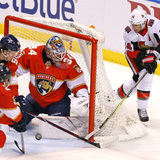 Alex Burrows announced on Thursday that he will accept the NHL's 10-game suspension for his actions against Taylor Hall rather than exercise his right to appeal.Burrows was handed a 10-game suspension on Wednesday for kneeing Hall in Ottawa's game against the New Jersey Devils on Tuesday. Burrows kneed Hall repeatedly and excessively, which is why the league disciplined him.Burrows...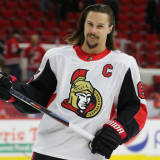 The closer the NHL trade deadline gets, the more hype there is surrounding the big-name players rumored to be on the move. These few players garner so much attention that it becomes easy to turn a blind eye to teams that could be set for major face-lifts.There has been talk for a couple months now, for example, about the possibility that Max Pacioretty could be leaving Montreal but...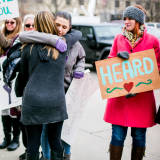 "I only hope when you get a chance to speak, you tell us who knew what and when they knew it. If you truly want us to heal, you will do this for us." - Kaylee Lorincz, one of Larry Nassar's victimsLarry Nassar will spend the rest of his life in prison. While Nassar's conviction was all but imminent after a lengthy sentence for child pornography crimes, the focus from the fallout...
MORE STORIES >>
Senators News

Delivered to your inbox

You'll also receive Yardbarker's daily Top 10, featuring the best sports stories from around the web. Customize your newsletter to get articles on your favorite sports and teams. And the best part? It's free!