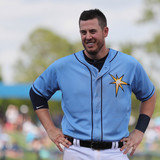 The Angels have acquired infielder Luis Rengifo from the Rays, according to Marc Topkin of the Tampa Bay Times (via Twitter). He becomes the player named later in the deal that sent first baseman C.J. Cron to Tampa Bay about a month ago.Rengifo, 21, joined the Mariners organization in 2014 as an international signee from Venezuela. He went to the Rays in a multi-player swap last...
It's that time of year again for MLB to pimp all the new merch you need to buy Some of these images were hard to find but thanks to SportsLogos.net, I was manage to scrape them together (mostly). Which of these looks good to you? Any worthwhile to purchase? JACKIE ROBINSON DAY: SUNDAY, APRIL 15 There aren't any special hats or jerseys per se, but you can buy hats and jerseys...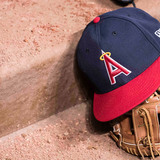 Few teams generated more offseason headlines than the Angels, as the team reloaded in a major fashion for another run at playoff contention.Major League Signings Zack Cozart, 3B/SS: Three years, $38MM Rene Rivera, C: One year, $2.8MM Chris Young, OF: One year, $2MM Total spend: $42.8MM Trades And Claims Acquired 2B Ian Kinsler from the Tigers for minor league RHP Wilkel Hernandez...
After seeing his career stalled by injuries over the last few years, Angels left-hander Tyler Skaggs is finally ready to put it all together.
The Angels have been dealt their first pitching injury of the spring, as the club announced Monday that Andrew Heaney will miss his next scheduled start because of left elbow inflammation. An MRI exam showed no ligament damage for Heaney, who will be shut down from throwing until the inflammation subsides, but the setback puts his availability for Opening Day in jeopardy.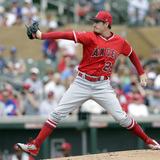 Stop me if you've heard this before: an Angels pitcher is dealing with an elbow issue.Los Angeles Angels starter Andrew Heaney will miss at least his next spring training due to elbow inflammation, the team announced. Heaney could miss more starts if the elbow inflammation does not subside. The 26-year-old southpaw was hit hard in his last spring training outing, which led to the...
Major League Baseball on Monday unveiled the full lineup of holiday and special event uniforms that will be worn in 2018.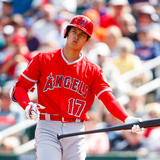 It's been a brutal spring for young stud Shohei Ohtani. But the Angels appear certain he will begin the season in the majors. In fact, General manager Billy Eppler says as much."Pitching wise, absent a couple pitches each outing completely getting away from him, losing grip or feel, he's been around the strike zone with the majority of his pitches. We look at walk rate and strike...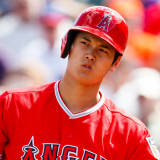 When the Los Angeles Angels surprisingly signed Japanese star Shohei Ohtani in December, the prevailing thought was that they had landed a front-end starter who could help them with a playoff push. There were some considerations that Ohtani could even bring some power to the lineup as an occasional DH.But after Ohtani has struggled as both a hitter and pitcher in spring training...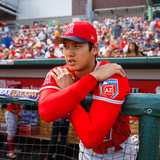 The struggles of Shohei Ohtani this spring have been well-documented already, and while he's ranked as one of the top prospects in baseball in most publications, scouts have been vocal about some weaknesses in his game. Ohtani would seem to be a significant part of the Angels' plans for 2018, but GM Billy Eppler recently said that the club has made no assurances to Ohtani that he...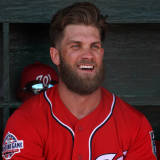 Opening Day of the 2018 MLB season is looming. With that, it's important to ask a number of questions about what might happen when the games start to count.A big one, as it always is, revolves around the reigning champs. Do the Houston Astros have what it takes to end the nearly two decades of futility that has plagues previous World Series champions? It's also fair to wonder how...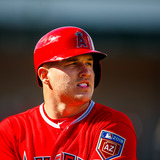 Only one goal comes to mind for star players during spring training. They need to stay healthy. But for Mike Trout and the Los Angeles Angels, Sunday would provide a bit of a scare. But take a breath, Angels fans. Trout is okay, according to manager Mike Scioscia."The Angels did not call for a trainer to examine him before he left the game."Despite playing in just 114 games, he would...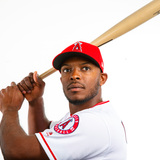 There's no doubt that MLB teams have become increasingly reliant on Sabermetrics in the 21st Century. According to Justin Upton, it's changed how teams view players.In an interview with Pedro Moura of The Athletic (H/T Bill Baer, Hardball Talk), the Los Angeles Angels outfielder spoke about how teams see players, drawing a direct line to Sabermetrics."Teams don't value players as...
MORE STORIES >>
Angels News

Delivered to your inbox

You'll also receive Yardbarker's daily Top 10, featuring the best sports stories from around the web. Customize your newsletter to get articles on your favorite sports and teams. And the best part? It's free!