We've updated our Privacy Policy.
By continuing to use this site, you are agreeing to the new Privacy Policy.
UFC women's flyweight Jessica-Rose Clark is making progress in the case of her home being burglarized – sort of. After Clark (9-4 MMA, 2-0 UFC) vented on social media about the Las Vegas Metro Police Department's lack of action being taken, the police agency responded to her on Instagram. Via Twitter:  Via Twitter:  "The LVMPD Instagram page messaged me and said, 'Oh, maybe emailing...
A welterweight showdown between Santiago Ponzinibbio and Kamaru Usman is being targeted as the main event for UFC Fight Night in Chile on May 19. Sources close to the contest confirmed the news on Friday with verbal agreements in place from the fighters with plans to finalize the matchup in the coming days. The UFC has not made any announcements and the fight is not official until...
On the surface, UFC middleweight Elias Theodorou serving as an Invicta FC "Phoenix Guy," a.k.a. ring boy, might seem like a joke. And, sure, it's about having fun. But the real reason for Theodorou doing this is simple. He wants to raise awareness on gender equality, which "The Spartan" explained so eloquently in this interview with the BBC. Theodorou (14-2 MMA, 6-2 UFC) and that...
LIKE WHAT YOU SEE?
GET THE DAILY NEWSLETTER:
Feb 3, 2018; Belem, Brazil; Michel Prazeres (red gloves) defeats Desmond Green (blue gloves) during UFC Fight Night at Mangueirinho Arena. Mandatory Credit: Jason Silva-USA TODAY Sports Feb 3, 2018; Belem, Brazil; Michel Prazeres (red gloves) fights Desmond Green (blue gloves) during UFC Fight Night at Mangueirinho Arena. Mandatory Credit: Jason Silva...
The UFC president came out to squash any talk of a potential champion vs. champion superfight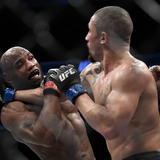 Robert Whittaker and Yoel Romero are set to do battle at UFC 225. But only if Romero makes weight. In fact, Whittaker would go so far as to threaten Romero over the potential bout."Nah, no way. Like, why would you? I don't understand anyone who takes fights when their opponent doesn't make weight. It's like, if you rock up at 87 kilos, which is what Romero did – It was like 86 kilos...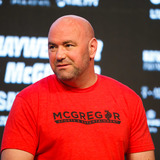 Sorry, fight fans. But if you want to see Demetrious Johnson fight TJ Dillashaw, you'll have to do so on the UFC video game. That's because UFC president Dana White says the super-fight isn't happening."UFC President Dana White said in a Thursday text message to the Los Angeles Times that a bout between flyweight champion Demetrious Johnson and bantamweight champion T.J. Dillashaw...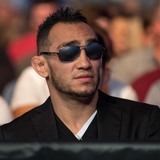 At UFC 223 on April 7, Tony Ferguson will battle Khabib Nurmagomedov for the lightweight title. But Ferguson doesn't plan to simply beat Khabib. In fact, he wants to outclass him.I'm going to embarrass him. I don't want to hurt the guy, I'm going to embarrass him. So he's got one chance to sit down, quit and walk away.Something tells us Khabib isn't going to just walk away. But to...
Robert Whittaker is happy to face Yoel Romero in a rematch at UFC 225 but only if the former Olympic silver medalist makes weight. As Whittaker prepares to face Romero a second time, he's admittedly concerned after the No. 1 ranked title contender failed to make weight for his last fight against Luke Rockhold that earned him the rematch in June. Despite missing weight, Romero went...
Werdum cited lack of patience for his loss over the weekend in London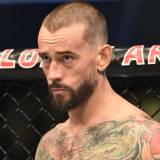 It has been well over a year since CM Punk was embarrassed in his MMA debut, and the former WWE superstar is finally ready to climb back into the octagon.On Monday, Punk indicated that he will fight in the UFC again this summer while he was responding to a Twitter troll. TMZ confirmed that Punk is scheduled to fight at UFC 225 in Chicago, though it is not yet known who his opponent...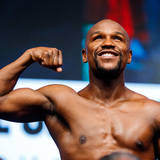 Rumors have been swirling about Floyd Mayweather Jr. transitioning to MMA, and it appears that move could actually happen in the future.Mayweather — who retired from boxing with a 50-0 record — has been hinting on social media about potentially participating in a MMA bout in the future.Apparently, UFC welterweight champion Tyron Woodley wants to help make that happen.Woodley, in...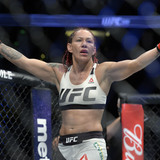 Cris Cyborg is making the rounds calling out current and former UFC foes alike.After putting current WWE sensation Ronda Rousey on blast and challenging her to a fight, Cyborg is turning her attention to another high-profile figure.Having avoided Amanda Nunes like the plague recently, Cyborg now wants to go fist-to-fist with the 135-pound champ."If she's calling me out she has to...
MORE STORIES >>
MMA News

Delivered to your inbox

You'll also receive Yardbarker's daily Top 10, featuring the best sports stories from around the web. Customize your newsletter to get articles on your favorite sports and teams. And the best part? It's free!