We've updated our Privacy Policy.
By continuing to use this site, you are agreeing to the new Privacy Policy.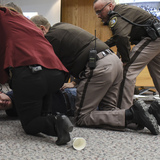 On Friday morning, Randall Margraves was taken down by court bailiffs as he tried to attack Larry Nassar, who abused three of his daughters while he was still the doctor for Team USA's gymnastics team. He did so after pleading with the judge to give him just one minute with Nassar, and of course she could not grant him that request.It was a very emotional scene, especially as Margraves...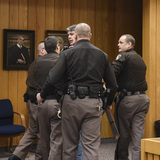 The man who tried to attack Larry Nassar in a court room on Friday morning has apologized for his actions, and a judge has decided to release him from custody without penalty.Randall Margraves, whose three daughters were among Nassar's hundreds of sexual assault victims, went after Nassar after a judge turned down Margraves' request to lock Nassar in a room with him as part of the...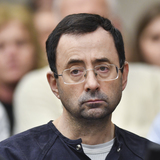 The father of three young women who are among the hundreds of victims who were sexually abused by Larry Nassar tried to attack the former USA Gymnastics team doctor in court Friday morning.With two of his daughters standing by his side, Randall Margraves asked Judge Janice Cunningham if she would grant him five minutes alone in a room with Nassar as part of Nassar's sentence. Cunningham...
LIKE WHAT YOU SEE?
GET THE DAILY NEWSLETTER:
The coordinator of the women's national team for USA Gymnastics has stepped down, the latest departure to rock the embattled organization in the wake of a sexual abuse scandal centered on former team doctor Larry Nassar. Valeri Liukin said Friday he was stepping down after taking over for Martha Karolyi in September 2016. Liukin said in a statement that while he wanted to help turn...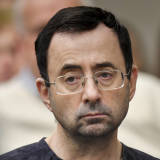 Former United States gymnastics team doctor Larry Nassar was sentenced to 175 years in prison on Wednesday, and the judge who presided over his trial was as harsh as possible when delivering the sentence.After hearing from numerous victims whom Nassar sexually abused during his time as an athletic trainer, Judge Rosemarie Aquilina told Nassar she "just signed your death warrant"...
Wieber publicly spoke about being abused by former USA Gymnastics doctor Larry Nassar for the first time this morning. Just two weeks ago, UCLA Gymnastics assistant coachJordyn Wieber was coaching the UCLA Gymnastics team at Pauley Pavilion in an unusual situation. Bruin head coach Valerie Kondos-Field, aka Miss Val, was missing. She missed that night's meet because she was sick...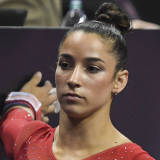 Troubling details continue to emerge regarding ex-USA Gymnastics doctor Larry Nassar and the victims he is accused of sexually abusing.Simone Biles recently came out and said that she, too was abused. Biles was added to the long list of more than 140 women and girls who have stated they were abused under the pretense that they were receiving treatment.Biles isn't the only member...
INDIANAPOLIS -- USA Gymnastics didn't look far for to find Martha Karolyi's successor as the leader of its powerhouse women's program.Valeri Liukin, a four-time Olympic medalist and father of 2008 Olympic champion Nastia Liukin, was chosen the successor to Karolyi on Friday. Karolyi retired last month after guiding Team USA to nine medals at the Rio Olympics, including four golds...
Danell Leyva woke up on the day of competition happy, but he knew he had to keep pace and not get ahead of himself. With that in mind, Leyva won two individual silver medals and made his dream come true.
Ukraine's Oleg Verniaiev won his second Olympic medal of the Rio Games, taking a bit of revenge for his all-around silver by claiming gold on the parallel bars. In second place was the U.S.' Danell Leyva, who was looking for some redemption of his own. After lackluster performances at the two U.S. Olympic selection events, Leyva was chosen to serve as a team alternate, not a competing...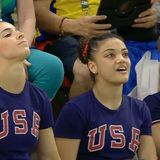 The United States women's gymnastics team picked up two more medals Sunday in the first day of individual event finals, as Simone Biles crushed the field once again to pick up gold on the vault and Madison Kocian finished just seven hundreths of a point away from a gold in the uneven bars. After Gabby Douglas faltered in her routine to miss a shot at the poduim, two of the favorites...
MORE STORIES >>
Gymnastics News

Delivered to your inbox

You'll also receive Yardbarker's daily Top 10, featuring the best sports stories from around the web. Customize your newsletter to get articles on your favorite sports and teams. And the best part? It's free!