Sports & Politics Intersect: Echoes of Charlottesville ripple across the sports world
Front Five: The top stories that shaped both sports & politics this week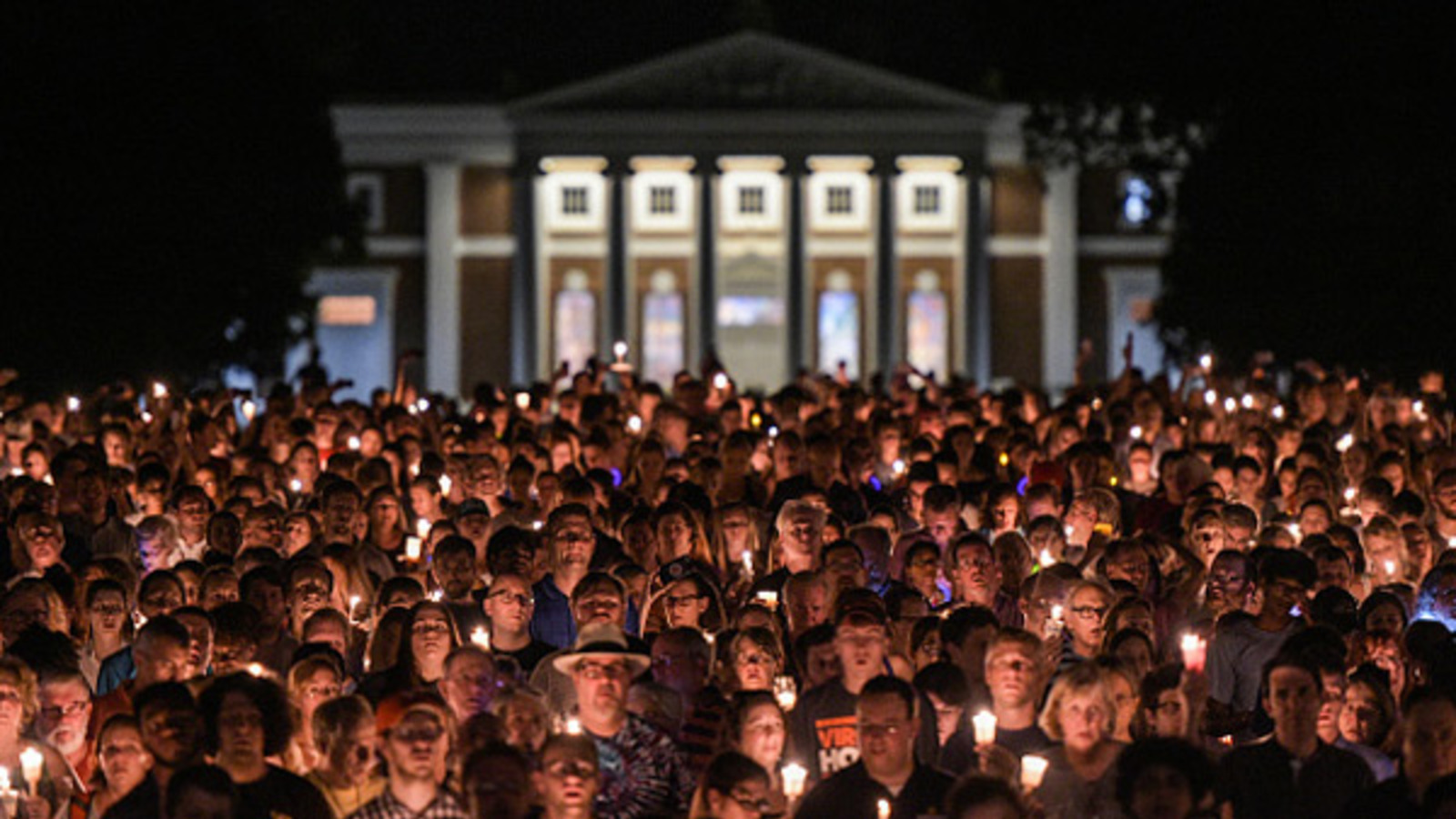 Salwan Georges/The Washington Post via Getty Images
"Hate has always existed in America. Yes we know that but Donald Trump just made it fashionable again! Statues has nothing to do with us now!" - LeBron James in response to the events in Charlottesville
In the wake of last weekend's tragedy at Charlottesville, Va., which saw a white supremacist rally at the University of Virginia campus turn violent and fatal, several athletes, team owners, and other prominent figures are refusing to stick to sports. 
Among the most vocal have been players from the NBA and WNBA, who have used their platforms to speak out against bigotry and President Donald Trump's refusal to unequivocally condemn white supremacists. On Saturday, LeBron James took to Twitter to make a direct connection between Trump's campaign rhetoric and Charlottesville. That same sentiment was echoed by Kevin Durant in an ESPN interview when asked if he or any other Golden State Warriors player was planning on visiting the White House. On Wednesday night, players for the Los Angeles Sparks and Washington Mystics linked arms before their game and held a moment of silence for the victims of Charlottesville.
It's not just athletes reacting. On Thursday, the three professional sports teams in Tampa – the Rays, Buccaneers, and Lightning – issued a joint statement offering to pay for the removal of a Confederate statue from a courthouse downtown. A few days prior, on Monday, Under Armour CEO Kevin Plank quit President Trump's manufacturing council and a sports talk shock jock was fired from a Oregon Ducks-associated radio station for comments he previously made where he condoned running over protesters. 
By the looks of it, this trend of sports figures joining the ongoing national conversation on race and injustice in America isn't likely to end any time soon. We're weeks away from the start of a new NFL season, and if former player and current analyst Bart Scott is to be believed, other football players will be following Colin Kaepernick's example. It's become quite clear at this point that the notion of sports being apolitical has been rendered false by Charlottesville.
 - Fidel Martinez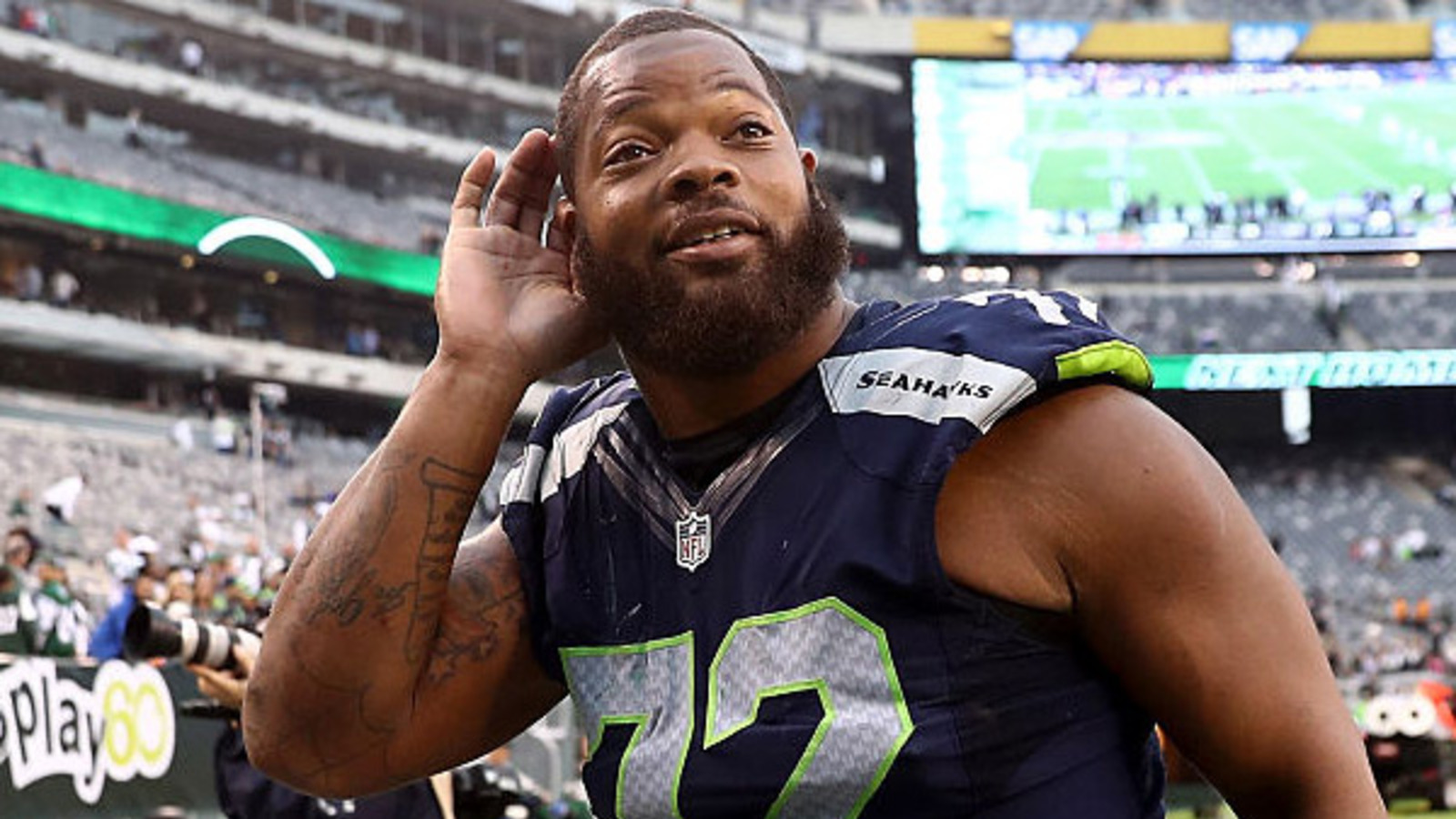 Elsa/Getty Images
"My goal, my hope, is more action. Say less, do more." - Michael Bennett on sitting for the National Anthem
Despite Colin Kaepernick's inability to find a job in the NFL, the protests during the national anthem continue to happen before kickoff. Marshawn Lynch and Michael Bennett are among those who are picking up where Kaepernick left off. Lynch told his coach Jack Del Rio that he's been sitting during the anthem for 11 years and Bennett said that he'll continue his protest for the entirety of the season. 
Roger Goodell made a public statement about the protests, saying that we all need to understand "the responsibility of [protesting] at the right time and the right way." Goodell pointed out players who have dedicated their efforts in the community, but didn't exactly address players who sit or kneel during the anthem. 
The conversation is spreading to other forums. There is a petition with over 171,000 signatures to protest the NFL if Kaepernick doesn't play. Women, who make up 45 percent of NFL viewership, are opting out of the NFL and fantasy football, where they make up 35 percent of all participants.
With the protests and violence happening in Charlottesville, the Eagles' Chris Long has been vocal about President Trump's response on Twitter. In Philadelphia's Thursday night preseason game, Long put an arm around teammate Malcolm Jenkins, who raised his fist during the national anthem. Following the game Long said that, "if you don't see why you need allies for people that are fighting for equality right now, I don't think you'll ever see it. So my thing is, Malcolm is a leader, and I'm here to show support as a white athlete."
As we move closer toward the beginning of the regular season, one of the biggest questions many are asking is whether more white athletes will come out and support their black counterparts during their protests and whether Kaepernick can gain traction in his fight to get back into the NFL without that support.
- Phillip Barnett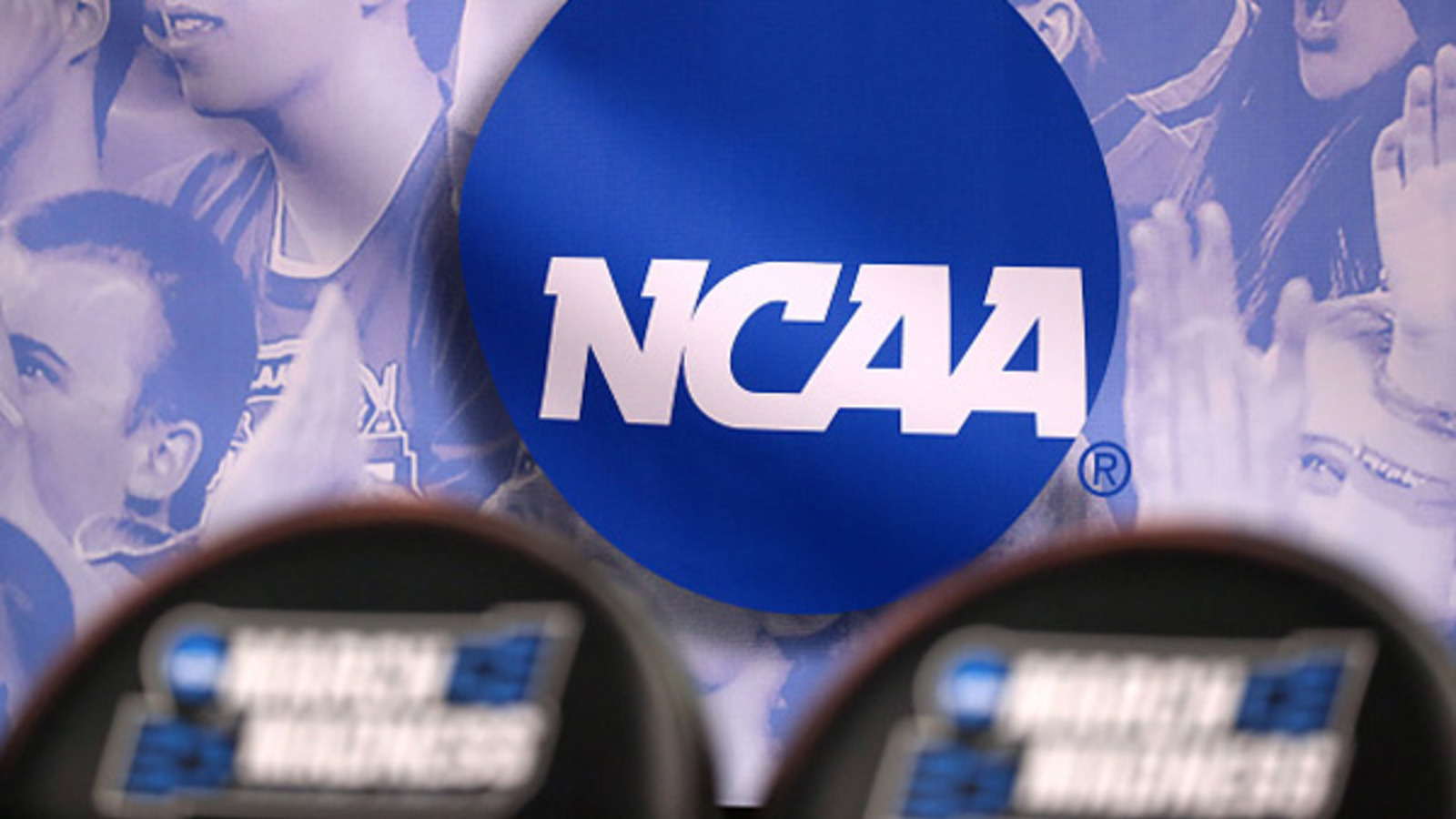 Christian Petersen/Getty Image
"It's not banning violent athletes, but it's a positive policy that's going to have a big impact on our campuses." - Brenda Tracy, rape survivor and member of the NCAA Commission to Combat Campus Sexual Violence. 
The National Collegiate Athletic Association announced last Thursday that it was implementing a new policy aimed to curb sexual violence across its member schools. The reaction to the news has been less than stellar.
The biggest criticism against the recently approved guidelines is that they aren't actually that new. Deadspin and the Huffington Post have both pointed out that the new policy basically regurgitates the Clery Act – among other things, the mandate requires schools receiving federal funds to provide resources and education to prevent sexual violence. The NCAA's policy is essentially asking its members to continue doing what they're already obligated to do.
The seemingly toothless rules have drawn the attention of elected officials. On Tuesday, eight U.S. Senators – all Democrats – sent a letter to the NCAA imploring the organization to enact tougher measures, pointing to Indiana University's recent decision to ban student athletes with a history of sexual violence from transferring in. It's worth noting that the Pac-12 and the SEC, two conferences whose schools belong to the NCAA, have also implemented similar bans. 
The NCAA maintains that they haven't fully ruled that out. 
"The fact that's still on the table, we're still having discussions about that, we're still going to keep working moving forward, gives me a lot of hope," Tracy said in a statement.
- Fidel Martinez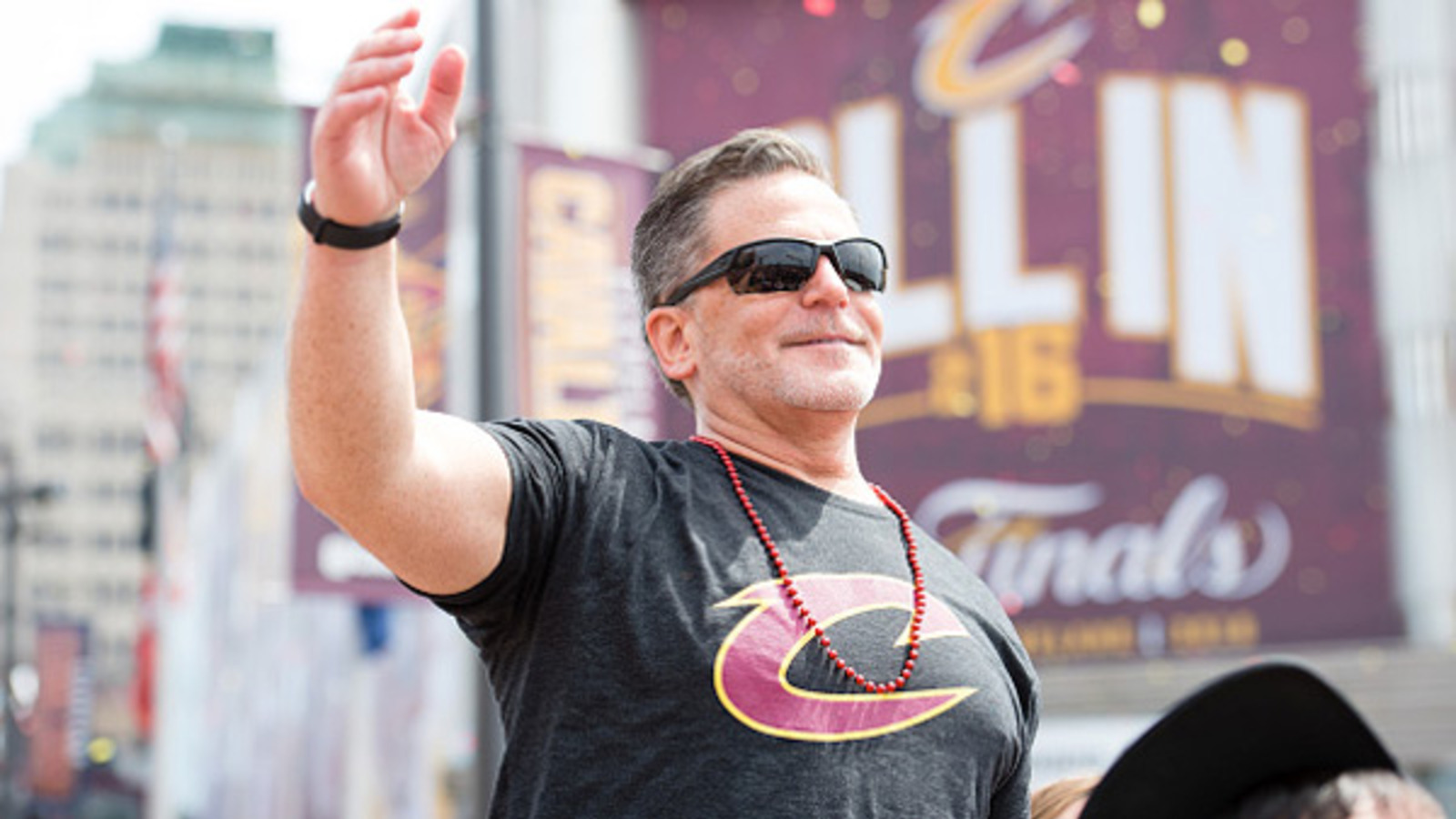 Jason Miller/Getty Images
"We have already delayed the awarding of these All-Stars to accommodate Cleveland, and unfortunately, we cannot ask the other NBA cities that have held these dates open to wait any longer." - NBA deputy commissioner and CEO, Mark Tatum, on Quicken Loans Arena renovations
The Cleveland Cavaliers want to host either the 2020 and 2021 NBA All-Star Games, but the NBA has given the team, and Cavs owner Dan Gilbert, an ultimatum: begin renovations on the Quicken Loans Arena by September 15, or Cleveland will no longer be considered as a host city for the All-Star Game in either year. 
However, the Ohio Supreme Court has sided with referendum backers, ruling that the city council had to accept a petition with more than 20,000 signatures opposed to commit future tax revenue at the arena to pay the debt on bonds being used to fund the arena's renovations. 
The current deal would split the costs of borrowing $140 million for the renovations between taxpayers and Gilbert. The city's share is projected to be $88 million, including financing costs from the future arena admission taxes the city filed the referendum for. 
Gilbert is trying to blame Quicken Loans Arena opponents for costing the city at a chance at hosting the NBA All-Star Game, a weekend that could bring $100 million into the local economy. As things stand now, the bonds have not been sold because of the legal battle, but Gilbert has the means to start the renovations without them. Will Gilbert allow the legal battle to cost his arena – where he takes in 100 percent of the profits – a shot at the 2020 or 2021 All-Star Game? We'll have a better idea come September 15. 
- Phillip Barnett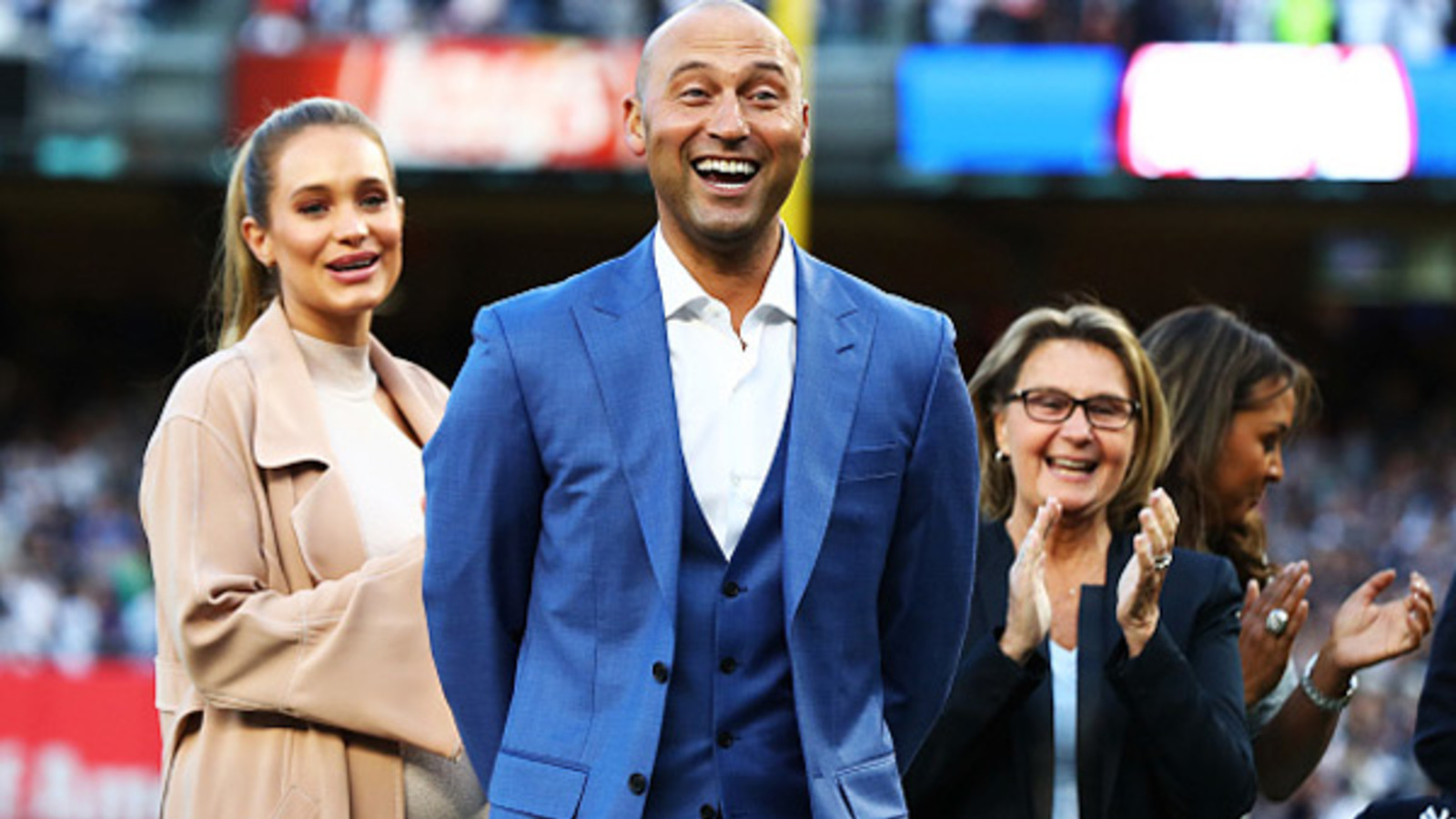 Al Bello/Getty Images
"The top two people, the owner and Mr. Samson, I wish them Godspeed. But I don't see where that would add value to that team." - Miami-Dade County mayor Carlos Gimenez on (now outgoing) Marlins President David Samson
An ownership group led by billionaire Bruce Sherman and former Yankees shortstop Derek Jeter presented a plan to purchase the Marlins from Jeffrey Loria at the owners meetings. The MLB and commissioner Rob Manfred are committed to approving the sale to the group for $1.2 billion. The league hopes to have the deal finished by the end of September, with the new ownership group taking control of the team after the 2017 regular season ends. 
Manfred said that they've began their approval process, but there are still things that need to be completed. Among those are operating plans, compliance with the league's debt service rule and background checks on all investors – 16 total, including Michael Jordan.
"We're now going to begin our approval process and the interview with Mr. Sherman yesterday was the beginning of that process," Manfred said Thursday. "There are other issues in the approval process that need to be completed."
Just because the new group haven't officially become the owners of the Marlins yet hasn't stopped them from already planning ahead. Sources are saying that the team will replace team president David Samson once Sherman's team takes over. Miami-Dade mayor, Carlos Gimenez, called for the removal of Samson, saying the team "needs a fresh break" back in July, and it looks like the ownership group heard him loud and clear. 
Samson led the Marlins' plan to secure public financing for Marlins Park in 2012, and Gimenez has boycotted the team since then – even choosing to not attend the MLB All-Star Game this summer. 
- Phillip Barnett
Of Note: 
For the record books: This week in sports politics history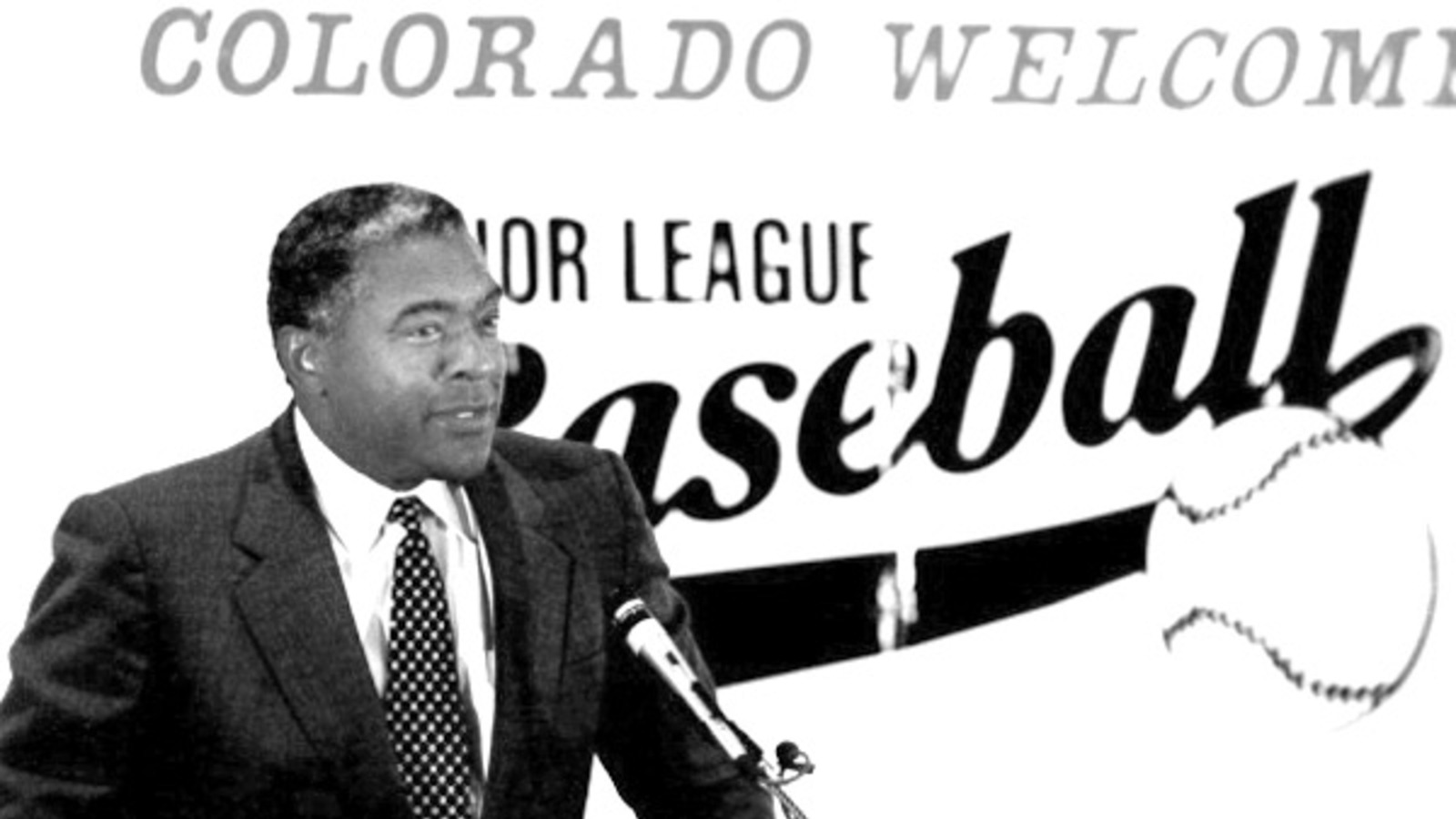 John Leyba/The Denver Post via Getty Images
"This tells the NL that people in Denver are willing to put up what it takes for a franchise and are willing to do it with action and not just words." - Robert Howsam, Colorado Baseball Commission consultant
Twenty-seven years ago on Aug. 14, 1990, residents of the Denver metropolitan area voted in favor (54 percent) of increasing the local sales tax by 0.1 percent in order to fund the construction of a baseball-only stadium should Major League Baseball give the city an expansion team, which they did in 1991. The added tax not only covered the cost of building Coors Field, it also provided 75 percent of the funds for the construction of what is now called Sports Authority Field at Mile High, home of the Denver Broncos (the team paid the remaining 25 percent). On Dec. 31, 2011, more than twenty years after it was first approved, the additional tax was finally repealed.
All Sports News

Delivered to your inbox

You'll also receive Yardbarker's daily Top 10, featuring the best sports stories from around the web. Customize your newsletter to get articles on your favorite sports and teams. And the best part? It's free!
PLAYERS:
Donald Trump
,
LeBron James
,
Bart Scott
,
Marshawn Lynch
,
Roger Goodell
,
Malcolm Jenkins
,
Dan Gilbert
,
Derek Jeter
,
Rob Manfred
,
David Fizdale
,
Jay Feely
,
Jack Del Rio
TEAMS:
Cleveland Cavaliers
,
Oakland Raiders
,
Philadelphia Eagles
,
New York Yankees
,
Golden State Warriors
,
Washington Mystics
,
Dallas Cowboys
,
Pittsburgh Penguins
,
Pittsburgh Pirates
,
Indianapolis Colts
,
Cleveland Browns
,
Denver Broncos
,
Los Angeles Sparks
,
Los Angeles Clippers
,
Los Angeles Chargers
,
Los Angeles Rams
MORE FROM YARDBARKER
All Sports News

Delivered to your inbox

You'll also receive Yardbarker's daily Top 10, featuring the best sports stories from around the web. Customize your newsletter to get articles on your favorite sports and teams. And the best part? It's free!