Sports & Politics Intersect: Medical marijuana's hazy future in the NFL
Front Five: The top stories that shaped both sports & politics this week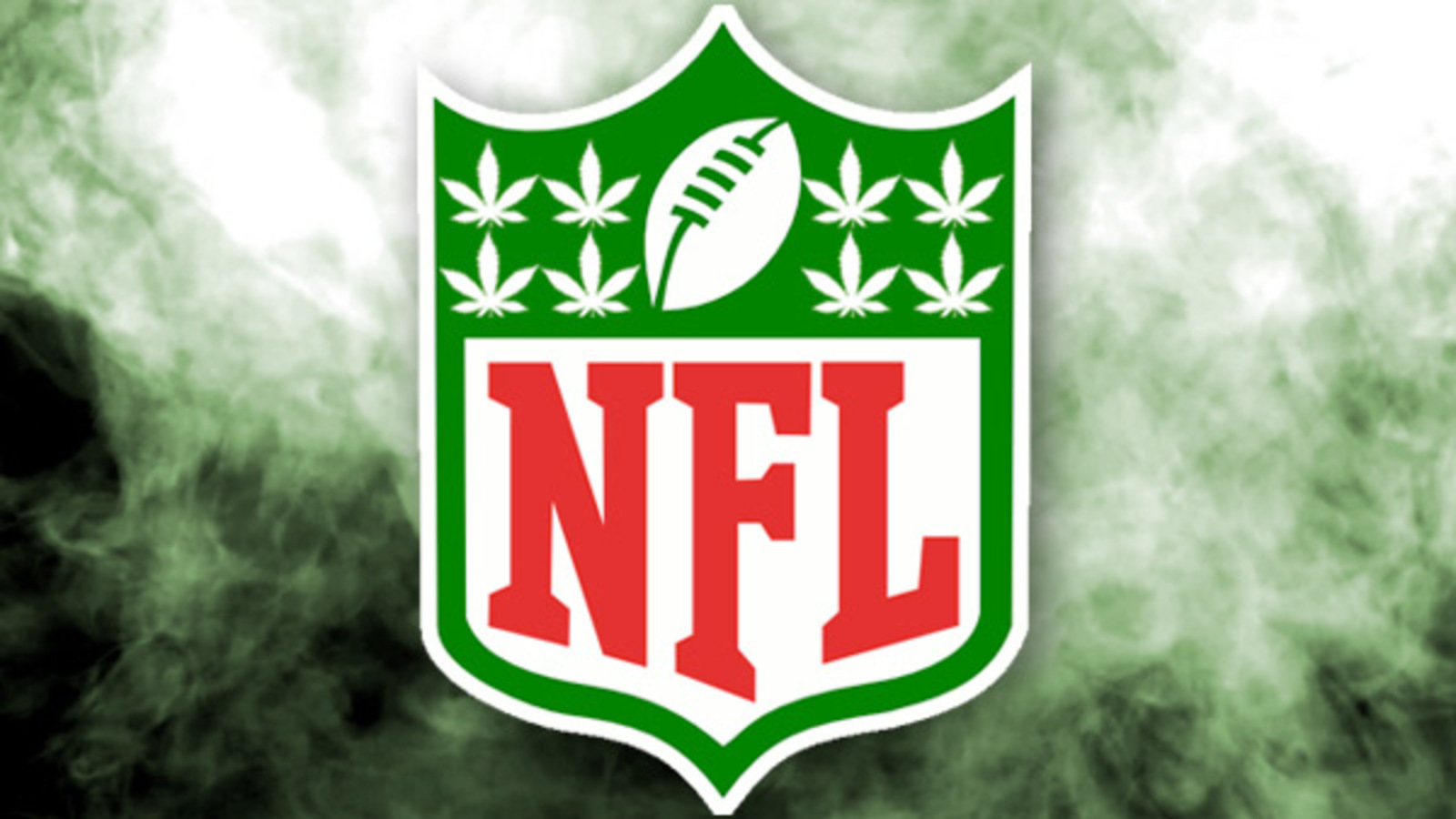 Yardbarker Illustration 
"Cannabis is the perfect medicine for athletes." - Eben Britton, former NFL offensive linesman and cannabis activist. 
The National Football League looks like it is easing its stance on marijuana use by its players. On Monday, the NFL reached out to the NFL Players Union to propose that the two work together in studying the potential pain management benefits of the drug. The NFLPA, who is conducting its own study, has yet to respond to the league's offer. In the past, the union has been vocal in their criticism of the NFL's policy on marijuana, one of the most stringent in all of pro sports. 
"I do think that issues of addressing [marijuana] more in a treatment and less [in a] punitive measure is appropriate," NFLPA DeMaurice Smith said previously in January. 
The use of marijuana as a means to treat chronic pain has become a popular issue among recently retired NFL players. Eben Britton, who spent six seasons playing for the Jacksonville Jaguars and Chicago Bears, is now an advocate for Athletes For Care, a nonprofit that promotes the use of medical marijuana. 
"This is not some back-alley street drug," Britton told Bleacher Report. "It's a medicinal herb that provides the only potential solution to both concussions/CTE (chronic traumatic encephalopathy) and the opiate epidemic." 
It's quite possible that the NFL's willingness to revisit their policy has a lot to do with the aforementioned CTE. The league and its commissioner, Roger Goodell, have repeatedly tried to downplay the link between football and the degenerative brain disease. But the science says otherwise. A recent study, made public in a damning New York Times expose, revealed that of the 111 brains belonging to former NFL players examined by Dr. Ann McKee – a renowned neuropathologist – 110 of them showed evidence of CTE. 
Another potential explanation is the looming collective bargaining negotiation between the NFL and its players. The current agreement is set to expire in 2020, and it's not out of the realm of possibility that the NFL will try to use medical marijuana as a bargaining chip.
- Fidel Martinez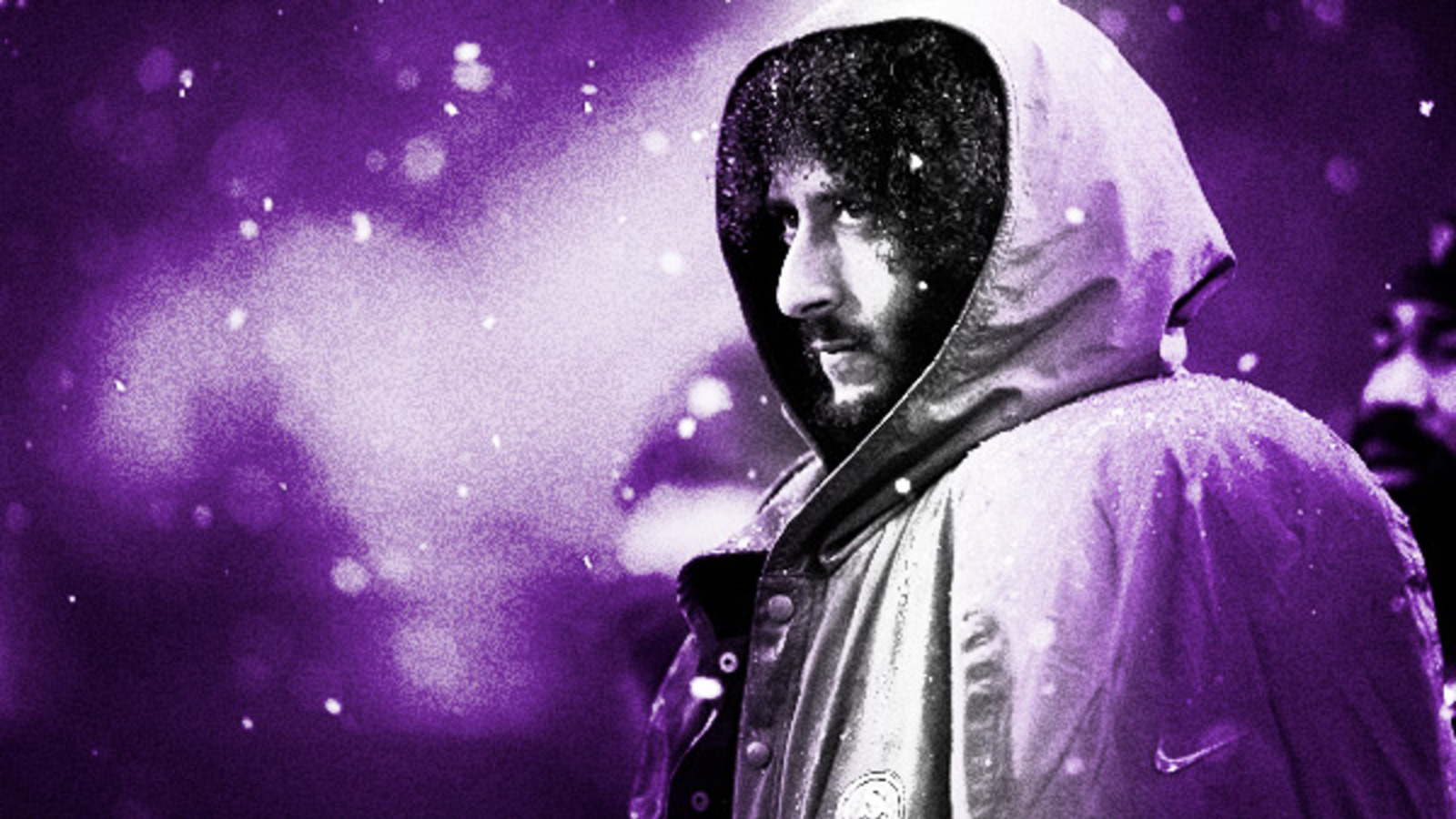 Yardbarker Illustration/Joe Robbins/Getty Images
"Your opinions matter to us. ... We're very sensitive to it, and we're monitoring it, and we're trying to figure out what's the right tact. So pray for us." - Steve Bisciotti addressing Ravens fans
It's now been five months since Colin Kaepernick opted out of his contract with the San Francisco 49ers, and it's been five months of endless conversation about whether his inability to find a job has to do with his performance on the field or the stance that he took off it. All recent discussion about the quarterback-turned-activist has been about the potential of him joining the Baltimore Ravens, and just about everyone  – everyone – has been asked about it. 
The Ravens are in a tight spot: Starting quarterback Joe Flacco is nursing a sore back, and backup quarterback Ryan Mallett has been less than stellar during Ravens training camp. While the team believes that Flacco will be back in time for their season opener, the back is an injury that is oft-unpredictable and reoccurring. Kaepernick, as the numbers tell it, is a better quarterback than Mallett, with a touchdown percentage more than twice that of Mallett's and an interception rate nearly twice as low. Head coach John Harbaugh and general manager Ozzie Newsome have both spoken highly of Kaepernick and believe he can help the team win games. So what's the hold up? 
Owner Steve Bisciotti allegedly doesn't want to pull the trigger, though the front office has refuted the claim. The team released a statement saying "We are going through a process, and we have not made a decision. Steve Bisciotti has not told us we cannot sign Colin Kaepernick, nor has he blocked the move. Whoever is making those claims is wrong." Despite what the team is ostensibly letting on, Bisciotti told the Baltimore Sun that he personally didn't like the way Kaepernick protested last season. 
What has stood out most through Kaepernick's time dealing with the Ravens is how much weight Bisciotti is allowing the fan base to hold. The same Baltimore Sun report said that the organization is "very sensitive" to the opinion of fans (many of whom lean anti-Kap), so much so that the team's owner answered questions about the quarterback in a public forum with league commissioner Roger Goodell. Bisciotti has also reached out to Ray Lewis, who took to Twitter to give Kaepernick some unwarranted advice after the meeting. 
There are those, however, who have spoken up for Kaepernick. The Seahawks' Richard Sherman and Michael Bennett were both very outspoken in their support for the former 49ers quarterback. Sherman kept most of his comments about Kaepernick's play on the field, pointing out the myriad of quarterbacks with jobs and lesser talent. Bennett pointed out the number of players in the league with morally unjust backgrounds who have jobs. 
The NFL's preseason has officially begun and Kaepernick is still looking for a job. As we inch closer to September 7, it continues to look less likely that Kaepernick will open the season on an NFL roster.
- Phillip Barnett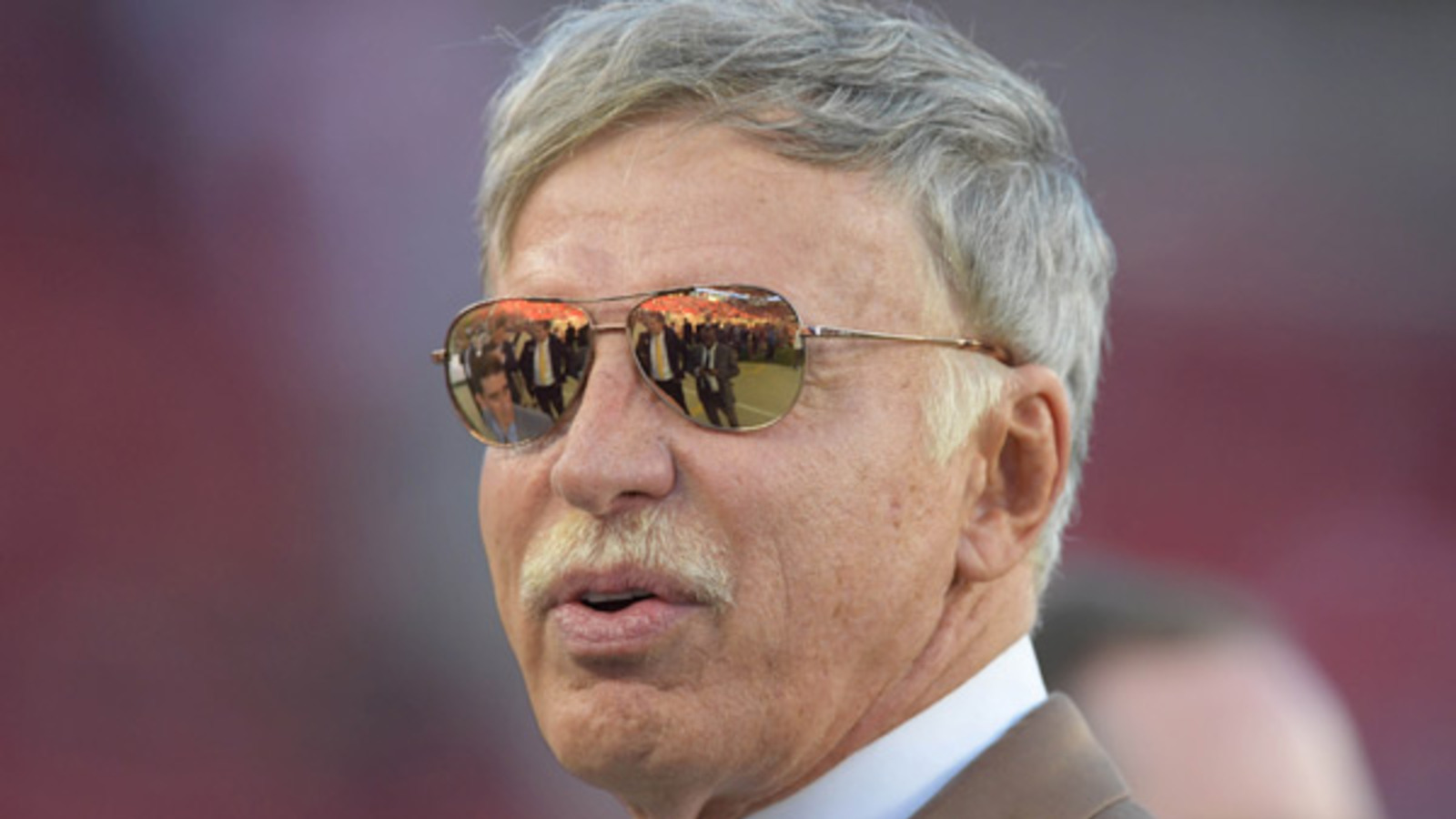 Kirby Lee-USA TODAY Sports
"As an Arsenal supporter, I have to pay money to this person. I feel sick." - Robert Peston, ITV political editor, known British personality, and Arsenal supporter.
Stan Kroenke – owner of the Los Angeles Rams, Colorado Rapids, and majority owner of English Premier League Club, Arsenal – has been on the receiving end of a backlash in the United Kingdom over the launch of MyOutdoorTV, a streaming app that gives subscribers access to content that features big game trophy hunting. 
The appetite for hunting is not as prevalent in the U.K. as it is here in the U.S. In 2004, the British parliament passed the Hunting Act, which banned fox hunting and the use of hounds to hunt other wild mammals. A recent poll conducted by The Independent found that only 1 in 10 British voters supported rolling back restrictions on the activity. 
Among the most vocal critics of the app – part of Kroenke Sports & Entertainment, a media empire focused on hunting and fishing – was Labour Party leader Jeremy Corbyn. 
"As an Arsenal fan I'm disgusted that Stan Kroenke is involved in such a brutal, unethical and unnecessary activity," Corbyn told the press. "This is not sport. Kroenke should stick to football if he wants to be involved in sport. 'Blood sport' is a contradiction and there should be no place on television or anywhere else for it." 
The outrage was effective. On Friday, Jim Liberatore, chief executive of Outdoor Sportsman Group, a subsidiary of Kroenke Sports & Entertainment responsible for the app, announced that the company was removing all offensive content from the platform. 
"Stan Kroenke has directed us to remove all content related to those animals in light of the public interest," LIbertore told the BBC. 
MyOutdoorTV also did its best to distance the company from other Kroenke ventures. "Arsenal Football Club has nothing to do with any of our media outlets. It has nothing to do with our content or the editorial decisions we make," read a company statement. "We deserve no credit when an Arsenal striker scores a goal. Arsenal deserves no criticism when we offer a program with which some disagree."
- Fidel Martinez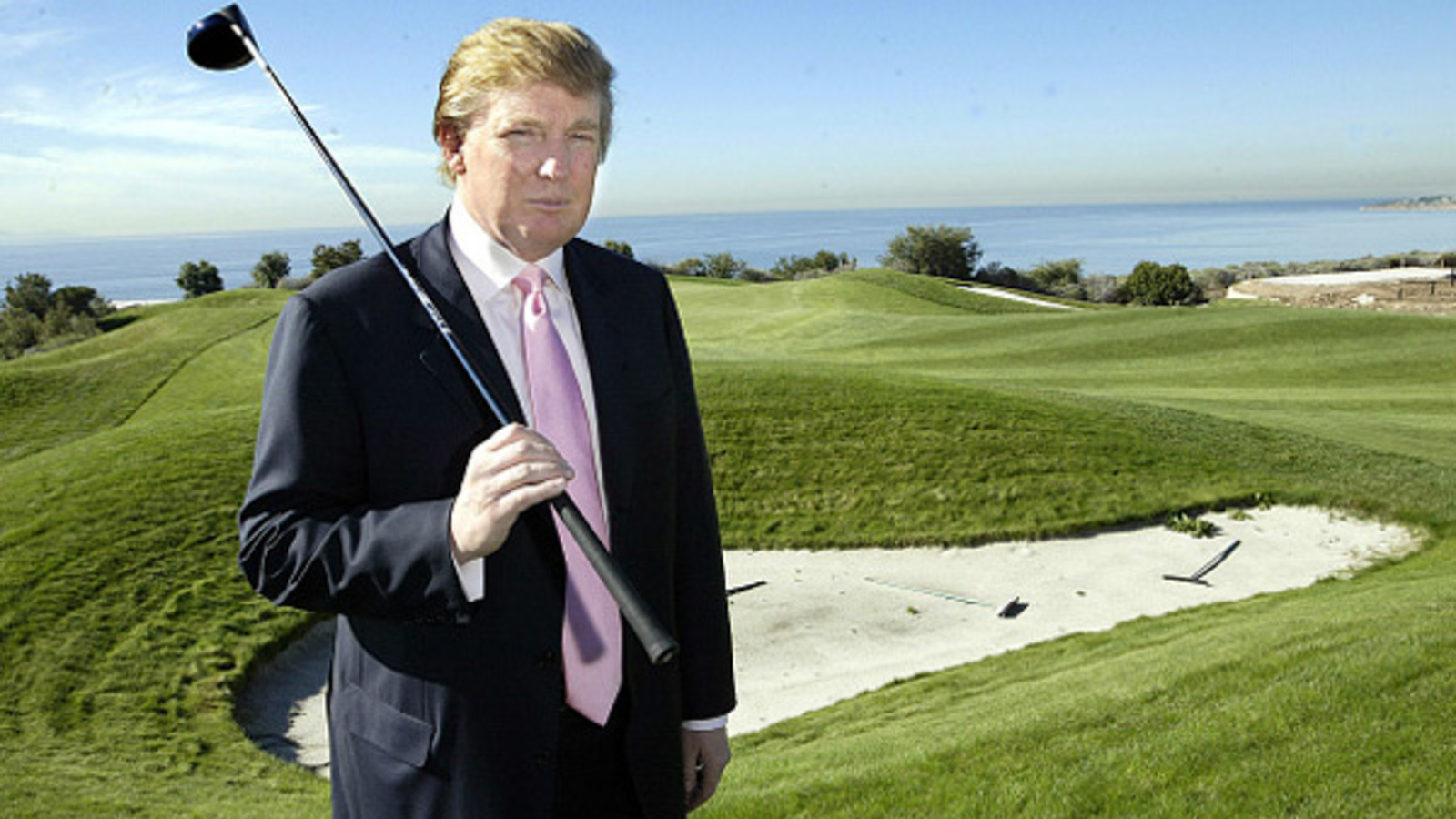 Mel Melcon/Los Angeles Times via Getty Images
"I feel golf should be an aspirational game. People should come to golf, golf shouldn't come to them. [That attitude] may be elitist, and perhaps that's what golf needs. Let golf be elitist. When I say 'aspire,' that's a positive word. Let people work hard and aspire to someday be able to play golf. To afford to play it." - President Donald Trump to Fortune in 2015
Sports Illustrated's recent feature of Donald Trump's relationship with golf paints a complicated picture of a man who loves not only the competition of the game, but the beauty of it against a man who has used the game as a means to many financial ends – and continues to do so during his presidency. Trump, who, according to SI, has spent 20 percent of his days as president on one of his own golf courses, continues to spread his branded courses around the world through his sons Eric and Donald Jr.
One of the more fascinating aspects of the SI story is the amount of support he's receiving from pros on both the men's and women's side – despite the protests that happened during the Women's US Open this year. Tiger Woods and Ernie Els are helping Trump design courses in Dubai and Indonesia. Phil Mickelson is re-designing another, also in Indonesia, at what is being called a six-star resort. On the women's side, Trump has befriended Natalie Gulbis and Christie Kerr and has support from the majority of the women on the tour.
The Women's US Open, with Trump in attendance, received its lowest overnight rating on a final day in over 20 years. And over in California, one of his courses has been in the news because of an unconventional, and largely illegal, form of pest control. One of the groundskeepers at Trump National in Rancho Palos Verdes has been spotted shooting gophers with a rifle despite it being illegal to discharge any firearm within the Rancho Palos Verdes city limits.
Trump owns 17 golf courses throughout the world, many of which he has held meetings with public officials from foreign countries on. As he continues to grow that vertical of his business through his sons, it'll be important to keep an eye on who he builds relationships with. In both of the golf courses being designed in Indonesia, his partner is Hary Tanoesoedibjo, an Indonesian billionaire who has his eyes set on the presidency in his home country. Should Tanoesoedibjo win the 2019 election, it would create an unprecedented financial tie between a US president and a foreign head of state. What that means remains unclear at the moment, but this, at the very least, will create even more conflicts of interest between President Trump and his life in business.
- Phillip Barnett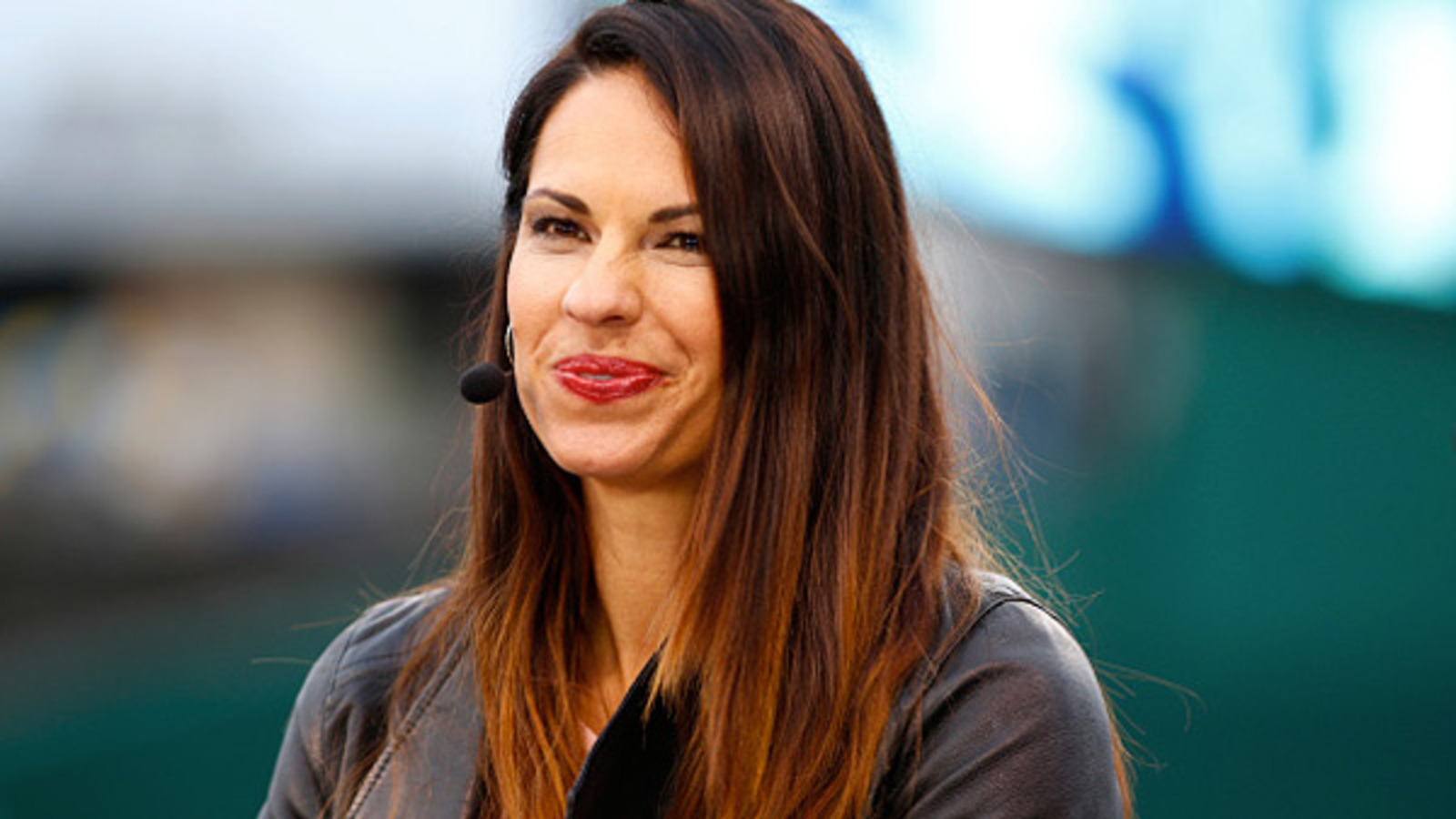 Maxx Wolfson/Getty Images
"She's good. She's probably a great ref for the women. She's probably a great ref. But this is men's stuff, it's a difference between women's basketball and men's basketball." - LaVar Ball, father of Los Angeles Lakers top pick Lonzo Ball and owner of Big Baller Brand. 
It's been a "one step forwards, two steps back" week for women in sports.
On the one hand, Claire Smith made history by becoming the first woman – and fourth African-American – to receive the J.G. Taylor Spink Award, the most prestigious award a baseball writer could win that also comes with induction into the Baseball Hall of Fame in Cooperstown, N.Y.
"I humbly stand on stage for those who were stung by racism or sexism or any other insidious bias and persevered," Smith, who started her career covering the New York Yankees, said in her induction speech. "You are unbreakable. You make me proud."
This week also contained a second milestone for women in sports. Video game company EA Sports announced on Thursday that they were including the WNBA rosters in their upcoming release of NBA Live 18 for the first time ever. The move was well received by fans and WNBA players alike.
"Played video games growing up and now I'm gonna be in one!!!" tweeted Breanna Stewart, player for the Seattle Storm and last year's winner of the WNBA Rookie of the Year award.  
But the fight for gender equality in sports also took some blows. Mostly in the shape of the loudmouthed LaVar Ball, who recently made headlines for throwing a temper tantrum at the Adidas Summer Championships after a female referee gave him a technical. Ball demanded that the official be replaced, alleging that she had no place officiating a boy's basketball game because she was a woman. The organizers eventually obliged. Adidas eventually issued an apology acknowledging that they handled the situation poorly.
The type of blatant misogyny displayed by Bell is by no means limited to basketball. Last Saturday, Doug Glanville, former Major League Baseball player and current color analyst for ESPN, used Claire Smith's Hall of Fame induction as an opportunity to address the gender-specific vitriol experienced by Jessica Mendoza, former Olympic medal-winning softball player and his colleague at the sports network, in an op-ed for the New York Times. In it, Glanville implores his readers to see Mendoza and Smith as inspirational figures.
"Instead of using Mendoza as an example of someone being out of her lane, I would rather tell my children that this is what you can aspire to be," he wrote. "You can break barriers, expose people to another perspective on the game, challenge conventional thought and show strength in the face of people whose gripe against you is simply because of your identity. Pioneers never fit in."
- Fidel Martinez
Of note: 
For the record books: This week in sports politics history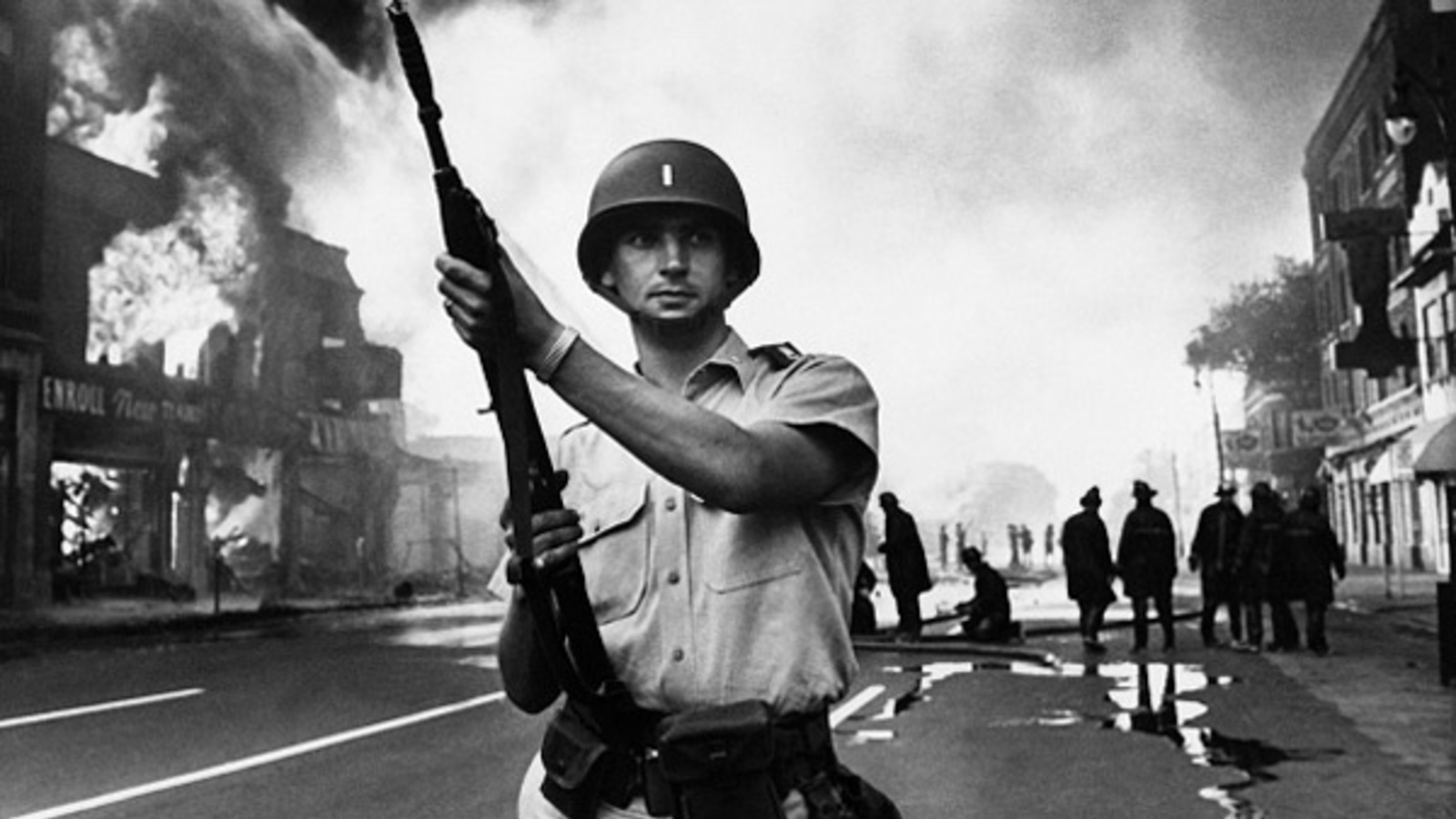 AFP/Getty Images
"It was scaring me. There were people on all sides of me. It was like a war. But a war isn't supposed to be in your community. I got on top of the hood of my car. I had my uniform on. I had my street clothes in a duffel bag." - Willie Horton 
Fifty years ago, the city of Detroit was torn apart by a five-day long riot that began with a police raid of an after-hours bar called the 'blind pig.' The cause and the escalation of the riots were largely racially charged and the aftermath resulted in 43 deaths, over 1,100 injuries and over 7,000 arrests by the almost all-white Detroit police department. 
While this was going on, the Detroit Tigers were in the middle of a pennant race that featured four of the franchise's first black players, one of whom was Willie Horton, a black kid from Detroit who was seen as a hometown hero, but only on the field. After a big win over the Yankees, Horton left the game, still in uniform, and tried speaking to the rioting crowd. His influence stopped as soon as he left the field, and was asked to go home before he was hurt. Even after the Tigers won the World Series in the following year with their integrated baseball team, that didn't stop racial tensions from flying high, with many of Detroit's white residents leaving the city with police brutality and poverty still plaguing many of Detroit's black residents.
- Phillip Barnett 
All Sports News

Delivered to your inbox

You'll also receive Yardbarker's daily Top 10, featuring the best sports stories from around the web. Customize your newsletter to get articles on your favorite sports and teams. And the best part? It's free!
PLAYERS:
Eben Britton
,
Demaurice Smith
,
Roger Goodell
,
Steve Bisciotti
,
John Harbaugh
,
Ozzie Newsome
,
Richard Sherman
,
Stan Kroenke
,
Donald Trump
,
Tiger Woods
,
Ernie Els
,
Phil Mickelson
,
Natalie Gulbis
,
Lonzo Ball
,
Jerry Jones
,
Woody Johnson
,
Jamie Mccourt
,
Serena Williams
TEAMS:
Chicago Bears
,
Baltimore Ravens
,
Seattle Seahawks
,
Los Angeles Lakers
,
New York Jets
,
Jacksonville Jaguars
,
Colorado Rapids
,
Seattle Storm
,
Detroit Tigers
,
Los Angeles Rams
,
New York Yankees
,
Morgan State Bears
MORE FROM YARDBARKER
All Sports News

Delivered to your inbox

You'll also receive Yardbarker's daily Top 10, featuring the best sports stories from around the web. Customize your newsletter to get articles on your favorite sports and teams. And the best part? It's free!