Sports & Politics Intersect: Michael Bennett faces what he protests against
Front Five: The top stories that shaped both sports & politics this week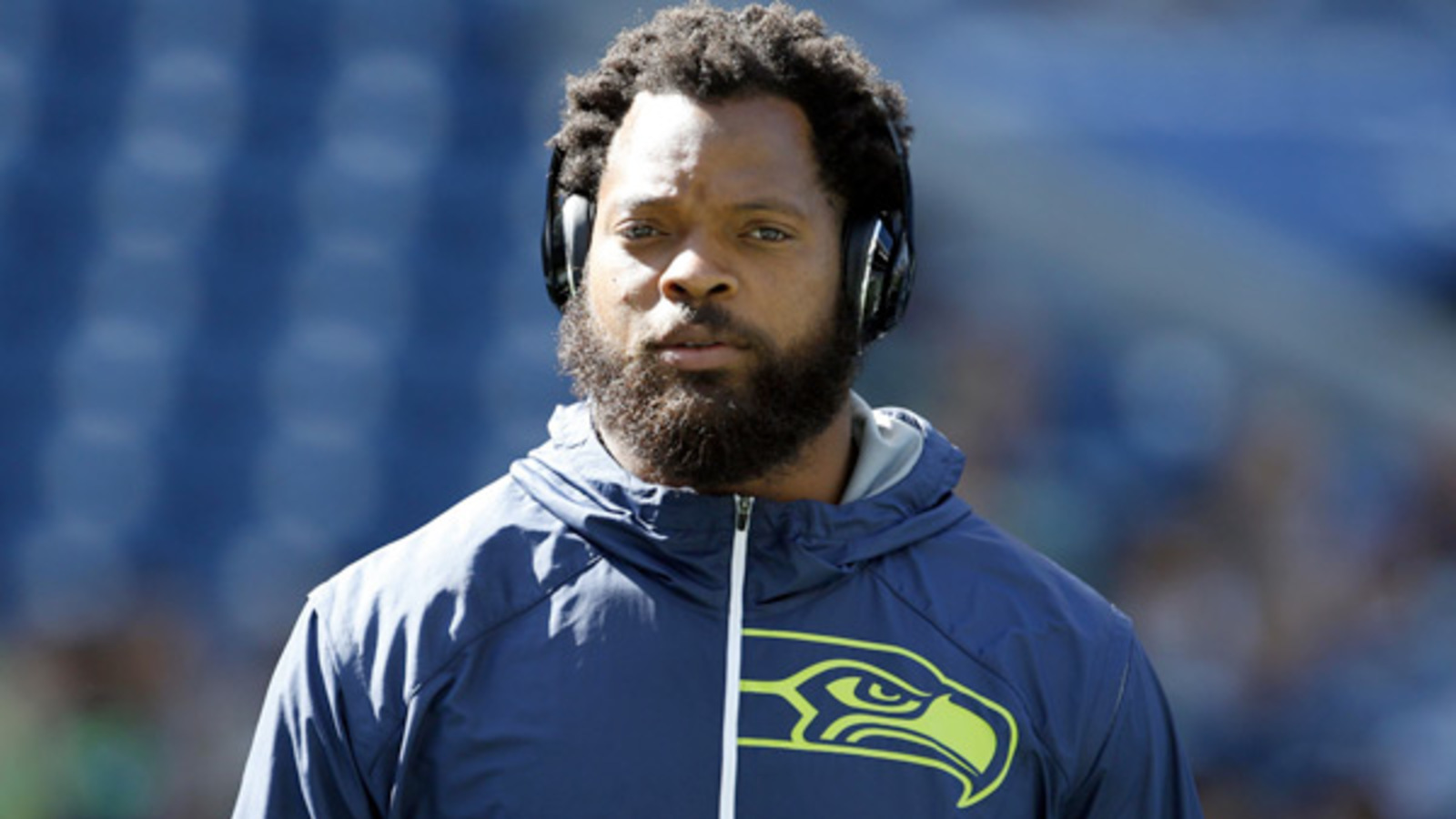 Joe Nicholson/USA Today Images
"I didn't ask for this moment. It just happened to be me." – Michael Bennett on his run-in with Las Vegas police officers
On August 26, following the Floyd Mayweather and Conor McGregor boxing spectacle, Seattle Seahawks defensive end Michael Bennett was reportedly held at gunpoint by Las Vegas police officers who suspected him of being involved in a shooting.
On September 6, Bennett released a statement about the incident via Twitter going into detail about what happened that night. "A police officer ordered me to get on the ground," Bennett began. "As I laid on the ground, complying with his commands not to move, he placed his gun near my head and warned me that if I moved he would 'blow my [expletive] head off.'"
Bennett has been one of the most vocal supporters of Colin Kaepernick's silent protests of the national anthem from the 2016 season and has pushed the conversation forward this offseason, hoping to make people uncomfortable enough to have real conversations about racial inequalities and systemic oppression.
"To be uncomfortable and turn that to comfortability is a hard transition for a human being," Bennett told The Undefeated. "Because you get so comfortable being who you are, you get so comfortable living in your world. … To have that sense of being uncomfortable and being vulnerable — and those things work together. I mean, it's hard to be vulnerable and be in a moment where you think, 'I am uncomfortable, I don't know anything about it, but I want to learn.'"
While Bennett is looking ahead to the Seahawks' Week 1 game against Green Bay, he'll continue pursuing legal action against the officers who accosted him in late August. The league has said they're not going to investigate the incident as there have not been any allegations Bennett violated the NFL's personal conduct policy.
- Phillip Barnett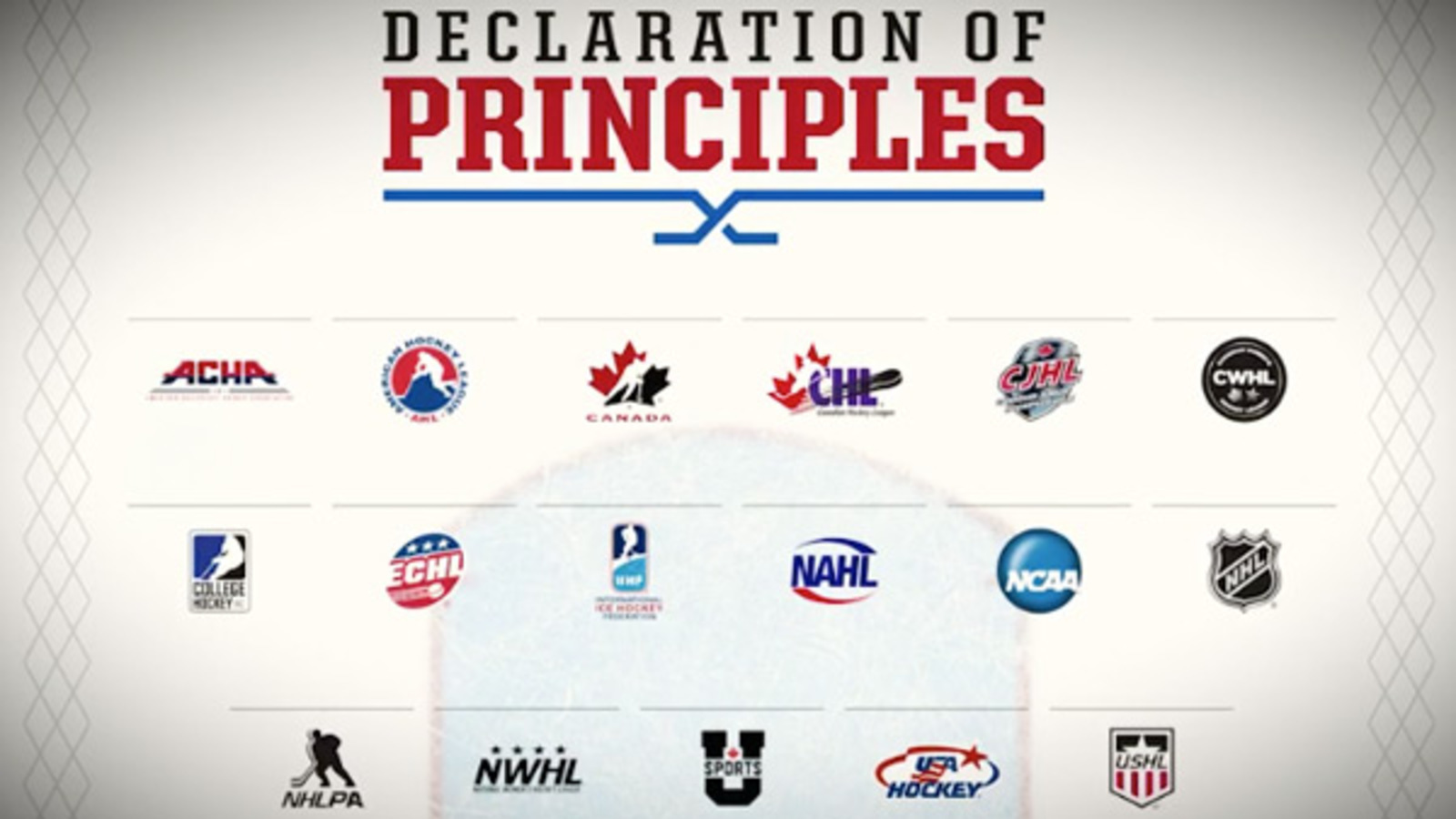 NHL.com 
"I think hockey these days is a much cheaper sport than what it used to be. I think that that's something that's important to get out there – that it doesn't actually cost you that much if you just want to play for fun." -  Erik Karlsson, Ottawa Senators captain
On Wednesday, 17 of the world's most prominent hockey organizations – including the NHL, the NHLPA, the International Ice Hockey Federation, the NCAA, and others – unveiled what they're calling "hockey's Declaration Of Principles," a mission statement of what the sport represents.
At its core, the Declaration of Principles can be seen as a branding move, one that states that hockey is all about inclusivity. To the sport's credit, "hockey is woke" isn't an incorrect message. The recent actions of the Tampa Bay Lightning (who paid for the removal of Confederate statues) and the Arizona Coyotes (who tweeted a message of inclusivity ahead of a Donald Trump rally in Phoenix) have been a testament to hockey's desire to be for everybody. Even Pope Francis is down what these organizations are trying to do: He wrote a letter commending the "Declaration of Principles."  
But the announcement can also be seen as those most invested in hockey – the aforementioned 17 organizations – doing their best to grow the sport. It's a smart move. Participation in youth sports has been on the decline in recent years for a variety of reasons. Hockey has been one of the few sports not affected. Telling kids of every color, race, class, and religion that hockey is for them might be the best way to ensure this trend continues.
- Fidel Martinez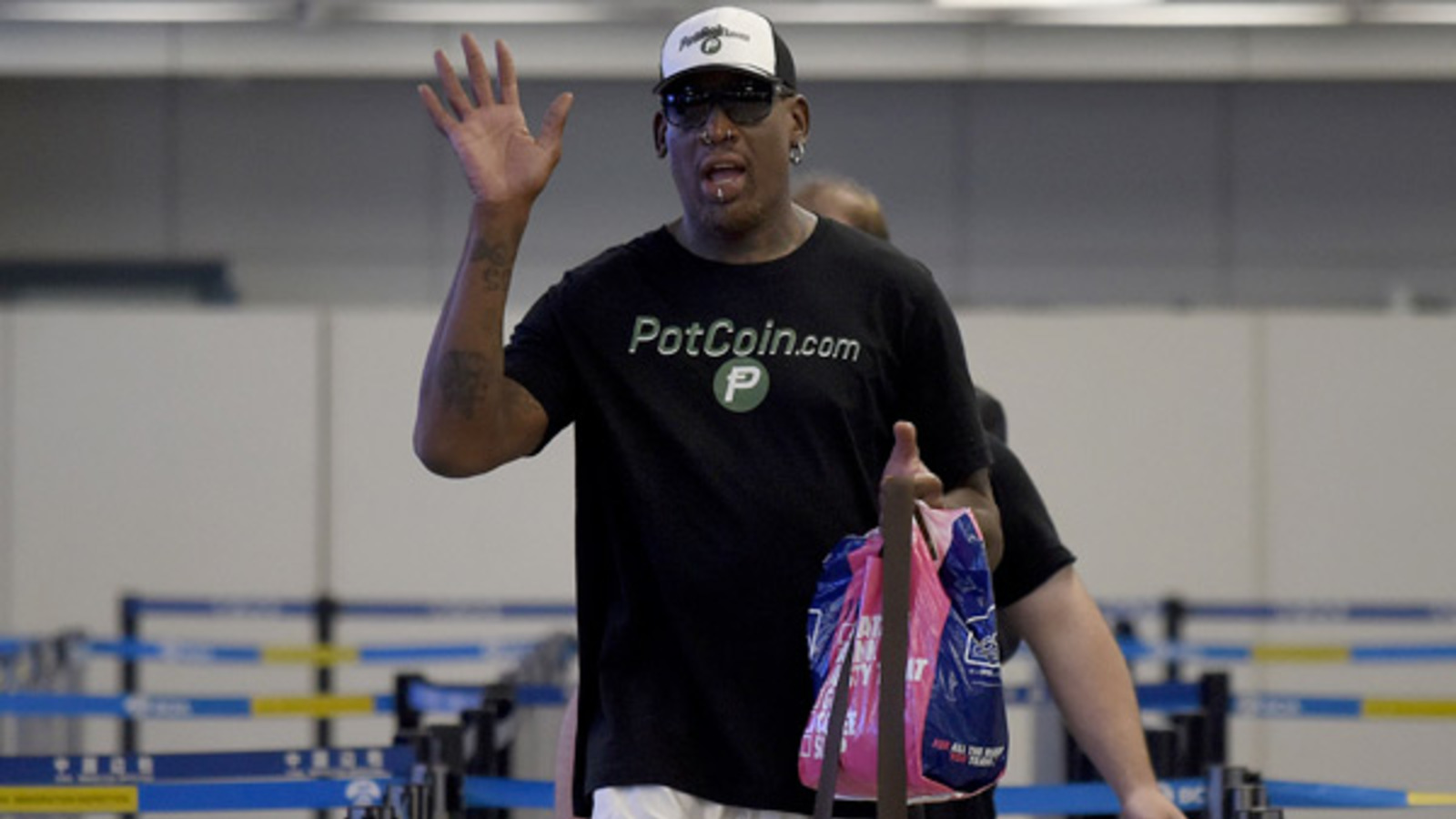 Wang Zhao/Getty Images
"I basically hang out with him all the time. We laugh, we sing karaoke, we do a lot of cool things together." – Dennis Rodman on his time spent with Kim Jong-un
If 2017 wasn't already bizarre enough for you, ex-NBA star Dennis Rodman is hoping to become the diplomat who saves the world from potential nuclear disaster.
In early August, President Donald Trump threatened to unleash "fire and fury" against North Korea if they endangered the U.S. in any way. This past Thursday, Trump doubled down on his threat to use military force if negotiations over Pyongyang's nuclear weapons continued to go nowhere.
"Military action would certainly be an option," said Trump. "Is it inevitable? Nothing's inevitable. It would be great if something else could be worked out. We would have to look at all of the details, all of the facts."
Of all people, Rodman has been one to offer his help to work things out. In an interview with Good Morning Britain, Rodman said that he just wants "to try to straighten things out for everyone to get along together."
While Rodman is unlikely to straighten out such a complicated issue, he has spent a considerable amount of time in North Korea with its leader Kim Jong-un and has built a relationship over their mutual love of basketball.
- Phillip Barnett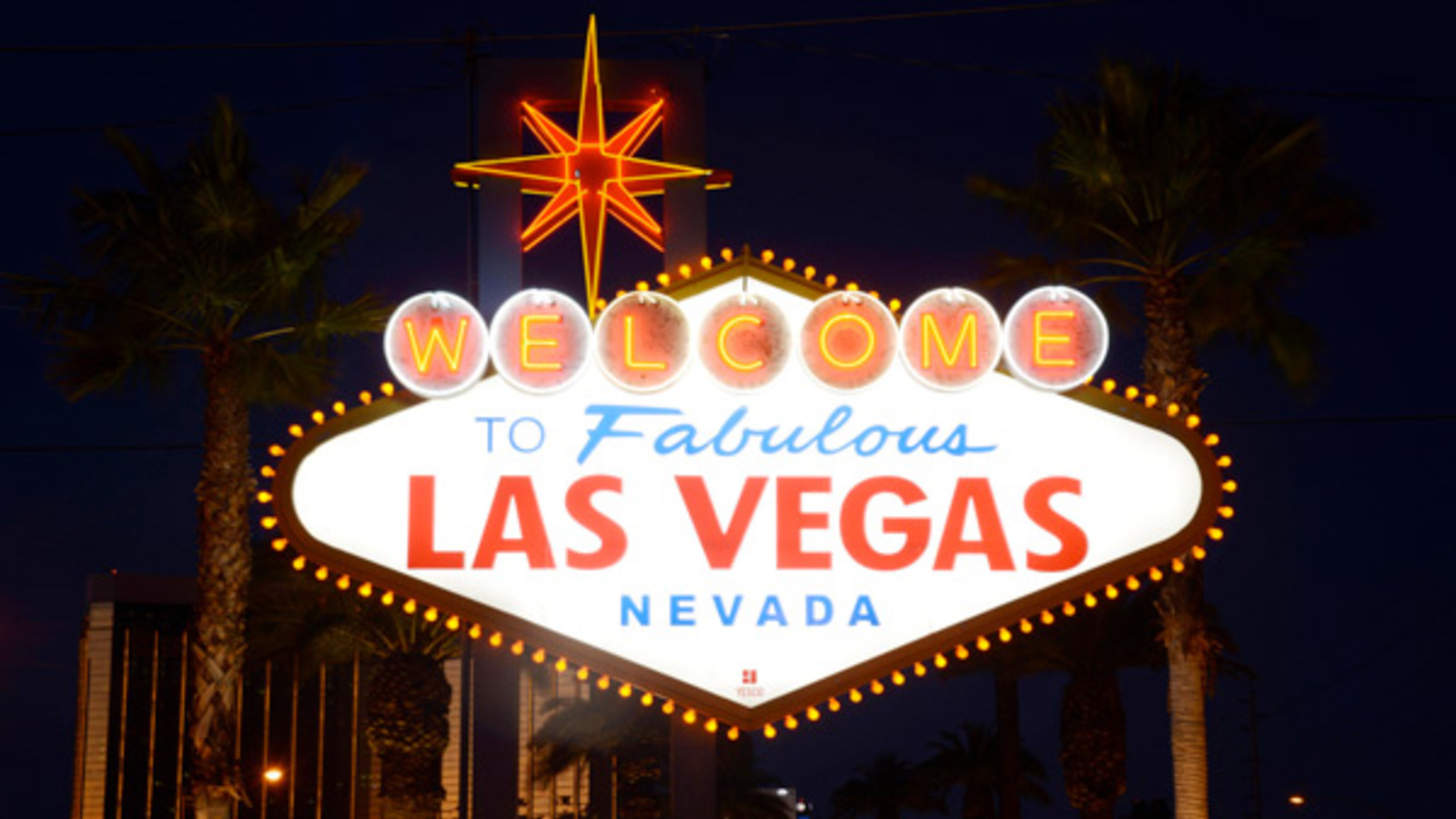 Kirby Lee/USA Today Images
"They worship [Mark Davis]. He can do no wrong. It's like a cult. It's crazy. They'll go anywhere." – Bay Area resident Edward Toomey on Raiders fans
Professional sports are finally becoming a reality in Las Vegas. On October 6, the Las Vegas Golden Knights will open their first season by hosting the Dallas Stars – and they're +220 underdogs on the books in Vegas.
As of right now, the NHL has not requested for Golden Knights games to be removed from Nevada's legal sportsbooks. "Nevada is the safest place on the planet to place a bet on any sport. I think the NHL sees that and appreciates that," said Nevada Gaming Commission chairman Dr. Tony Alamo.
The Oakland Raiders will have to make a similar decision once the team is relocated to Sin City in 2020, but first they'll need a stadium. On September 6, Clark County unanimously voted to approve the use of land for a proposed 65,000-seat stadium and other venues on a plot just blocks from the Las Vegas Strip.
The site was purchased by the Raiders for $775 million on May 1 and construction is slated to start as soon as this coming spring. The biggest challenge in construction will be the parking issue. The team is required to have 16,250 available spots but the site can only fit about 2,400, and they're reluctant to build a parking garage because it takes away from the tailgating culture of the NFL.
A huge part of the funding for the project will come out of the pockets of those who stay in Vegas hotels on the strip to the tune of $750 million in room taxes. At least the team's current base isn't paying for the stadium – although they have personal issues that they're going through with the team's eventual departure from Oakland.
- Phillip Barnett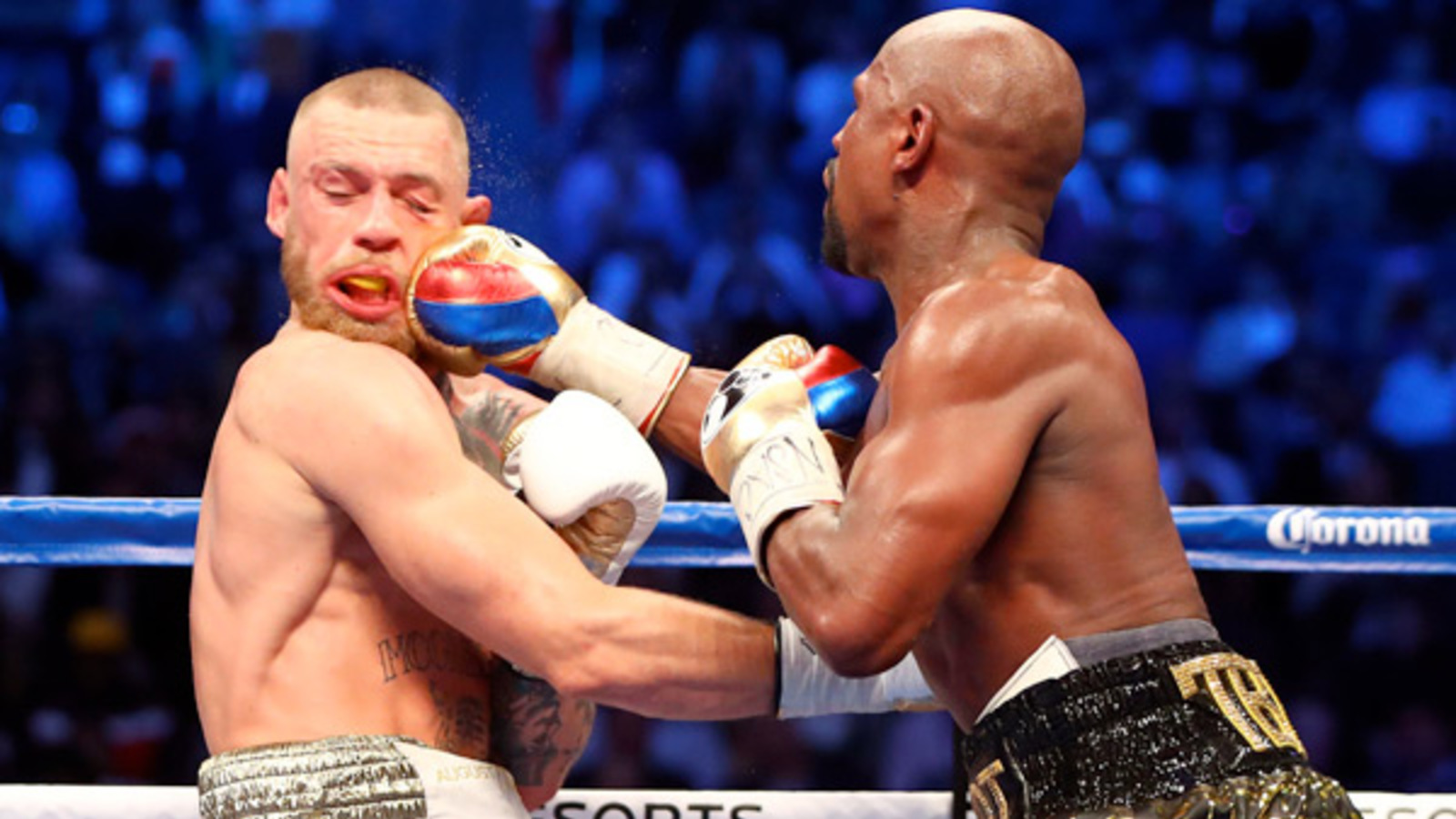 Mark J. Rebilas/USA Today Images
"If anyone else other than a conglomerate like the UFC jipped people out of millions of dollars, they would be in front of a judge next week. It's not about $100. It's about $100 multiplied by 1000s." - Trevor Sarver, fan who bought the Mayweather/ McGregor fight but had streaming issues.
Many fans still feel cheated two weeks after paying $99.99 for the Floyd Mayweather, Jr./ Conor McGregor superfight, and it's not because the bout didn't deliver (it did, sort of). Instead, it was the companies behind what's likely to be the most lucrative combat sports pay-per-view event ever who allegedly failed to meet their customers' expectations.
Showtime is currently facing a class action lawsuit in Oregon accusing the network of defrauding customers who paid to stream the fight through its app. Instead of getting an HD-quality stream of the fight, the lawsuit alleges, customers got  "grainy video, error screens, buffer events, and stalls."
It's not just Showtime facing backlash for fight night streaming issues. UFC is having to answer to angry fans who bought "The Money Fight" through its Fight Pass app and had technical difficulties or couldn't watch it all together. Initially, the MMA promoter was redirecting all complaints to NeuLion, the third-party company responsible for the actual stream. Shortly thereafter, however, UFC issued an apology via social media and promised to start the refund process, but that might not be enough to stop someone from filing a lawsuit against them.  
There's no doubt the MayMac fight, which could surpass the Mayweather/Pacquiao fight as the most purchased, will go down in history. But it won't be because of the money it made, or because of what it means for Mayweather's legacy. It'll be remembered as the fight that couldn't be streamed because of server issues.
- Fidel Martinez
Of Note:
- Jason Clinkscales
For the record books: This week in sports politics history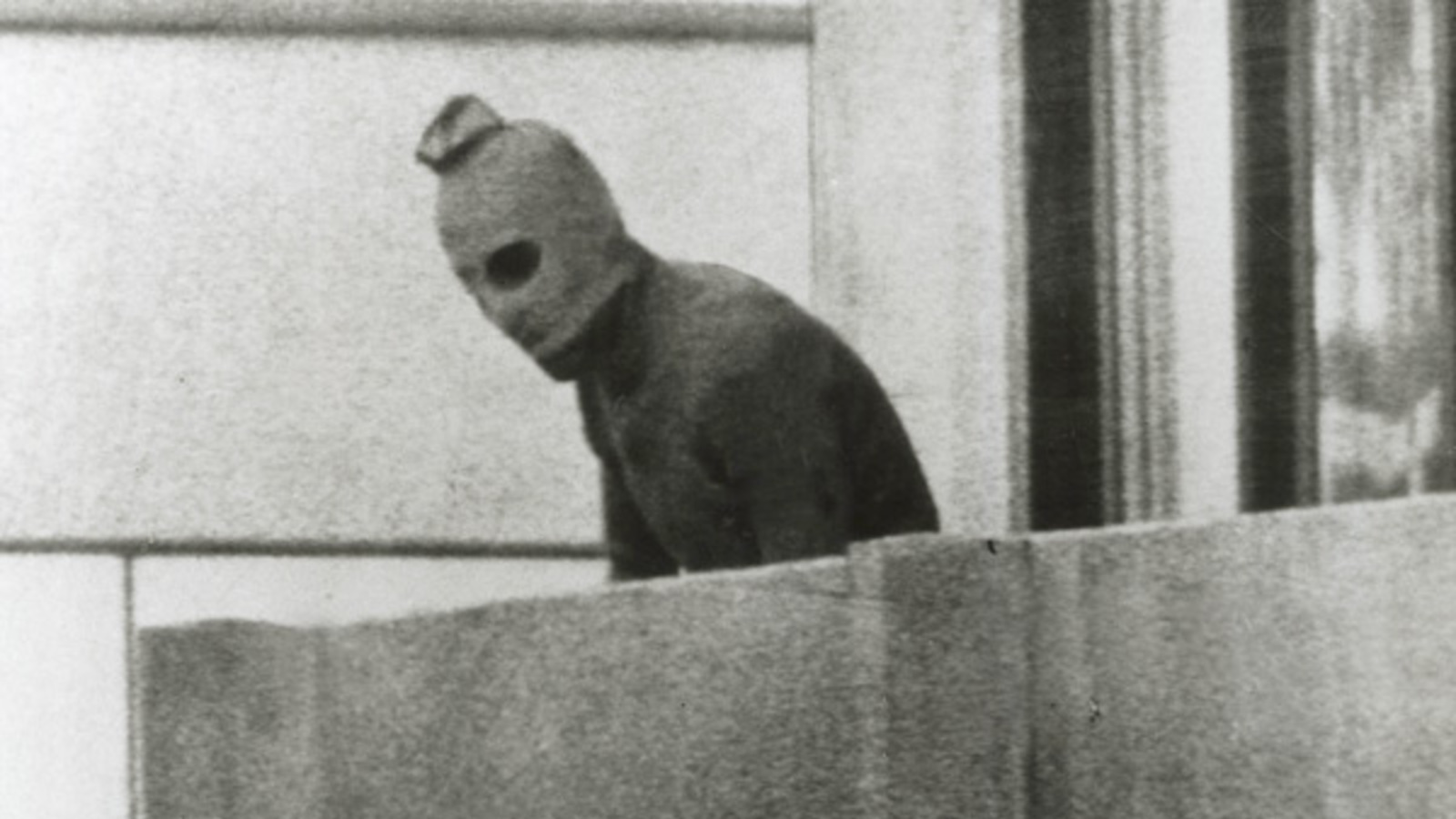 The Sydney Morning Herald/Getty Images
"There are no happier people, no more satisfied people, than us. It took 45 years, but like I tell my kids, if you have a dream, pursue it, if you feel that it is just." - Ankie Spitzer, widow of one of the hostages killed at the Munich Massacre
This September 6 marked the 45th anniversary of the Munich Massacre, which saw the Black September Organization, a group of secular Palestinian terrorists, kidnap and murder 11 members of the Israeli team during the 1972 Summer Olympics held in Munich, Germany. A new memorial honoring the victims – including a police officer that was killed during the failed mission to recover the hostages – was unveiled at the Munich Olympic Park to commemorate the tragedy.
The Black September Organization had kidnapped the Israeli athletes in hopes of using them in a negotiation to free more than 230 prisoners held by the Israeli government. Instead of negotiating, the authorities mounted a rescue mission, one that ultimately failed and resulted in the deaths of the eleven hostages, one cop, and five of the eight terrorists.
For years, a statue and a plaque were the only markers of remembrance for this tragedy. Now, a 1,700-square foot exhibition with LED screens that give a bio of each of the victims has taken its place.
"Our design idea was to cut into the hill, to take something away from the landscape, Stephan Graebner, one of the architects involved in the memorial, told the New York Times. "When you think about the massacre, it took something away, cutting into the lives of the victims, the families, the Olympic Games. We wanted to fill this void with memory."
- Fidel Martinez
All Sports News

Delivered to your inbox

You'll also receive Yardbarker's daily Top 10, featuring the best sports stories from around the web. Customize your newsletter to get articles on your favorite sports and teams. And the best part? It's free!
PLAYERS:
Conor McGregor
,
Erik Karlsson
,
Donald Trump
,
Dennis Rodman
TEAMS:
Ottawa Senators
,
Arizona Coyotes
,
Dallas Stars
,
Oakland Raiders
,
Houston Texans
,
Denver Broncos
,
Tampa Bay Lightning
,
Los Angeles Dodgers
MORE FROM YARDBARKER
All Sports News

Delivered to your inbox

You'll also receive Yardbarker's daily Top 10, featuring the best sports stories from around the web. Customize your newsletter to get articles on your favorite sports and teams. And the best part? It's free!