Sports & Politics Intersect: Washington gets a rare win
Front Five: The top stories that shaped both sports & politics this week
Saul Loeb/Getty Images
"Our case will most likely end. This is just another day for Native Americans. This is nothing new for us. There is rarely ever justice for Native Americans." - Amanda Blackhorse, one of the petitioners in the trademark case against the Washington Redskins
The Supreme Court unanimously ruled this week that the U.S. Patent and Trademark Office violated the band The Slants' First Amendment rights by refusing to trademark their name due to a law that said such marks could not be granted on the grounds that they are offensive or potentially disparaging to groups of people. The case has widely been viewed as a victory for the Washington Redskins as it was the disparagement clause in the Lanham Act that the trademark office had cited when canceling the team's trademark in 2014 which a judge upheld in 2015. In a written statement, Washington owner Dan Snyder said he was "THRILLED" with the decision. In the wake of the ruling, Philip Yenyo, executive director of the American Indian Movement of Ohio, said the case will not affect his group's efforts to remove the 'Chief Wahoo' logo and nickname in baseball.
For their part, The Slants say they not happy to associated with the NFL suit as they do not support the Washington team mascot and call their case "smoke and mirrors."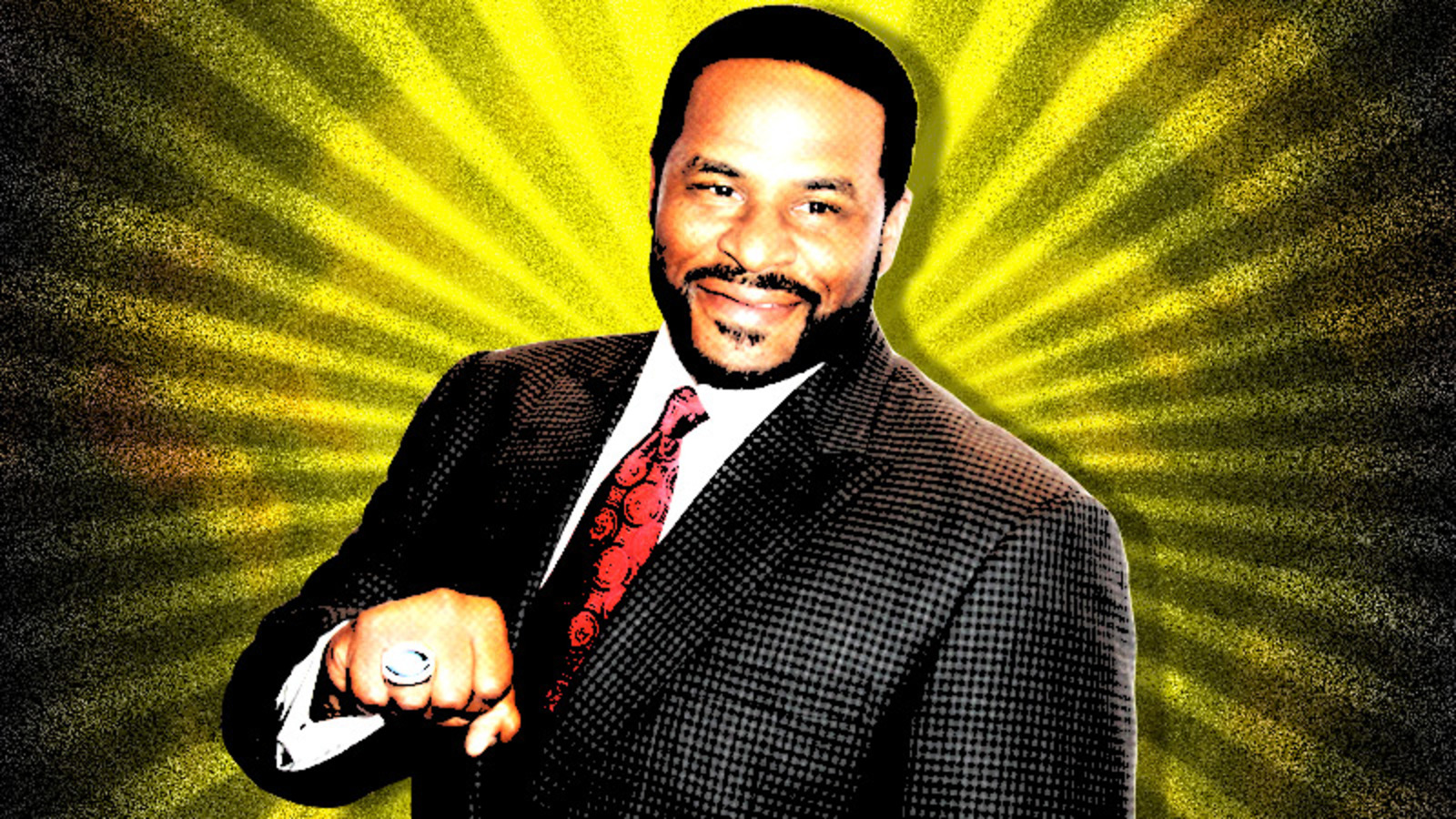 Yardbarker Illustration/Leon Bennett/Getty Images
"The problem is we don't necessarily know all the things the league is doing."  - Jerome Bettis
Hall of Fame running back Jerome Bettis said he felt the NFL had taken advantage of players by withholding information about the dangers of concussions, making his remarks just days after the league paid $9 million dollars in benefits for the first two claims out of a class action suit brought by former players over diagnosis of chronic traumatic encephalopathy. Bettis' criticism came during a group trip of Hall of Famers to Israel where they attended an innovation expo in Jerusalem which included a presentation from ElMindA, a neuro-research company that New England Patriots owner has Robert Kraft invested in. Kraft, speaking on the same tour, said "I don't think the game has ever been safer than it is now."
In recent weeks both former NFL-ers Warren Sapp and Leonard Marshall announced they plan on donating their brains to the Concussion Legacy Foundation for research upon their deaths. Sapp, in a video for The Players' Tribune, described how he already has issues with his memory failing and relies on his phone for simple reminders to get through the day. Marshall, speaking on Fox Business Network's "Varney and Co." and said, "As I've gone through this process, both understanding my illness, coming to grips with my behavior, coming to grips with issues surrounding CTE, that's when I made the firm decision that, you know what, I need to tell my story, and hopefully I help somebody in the process."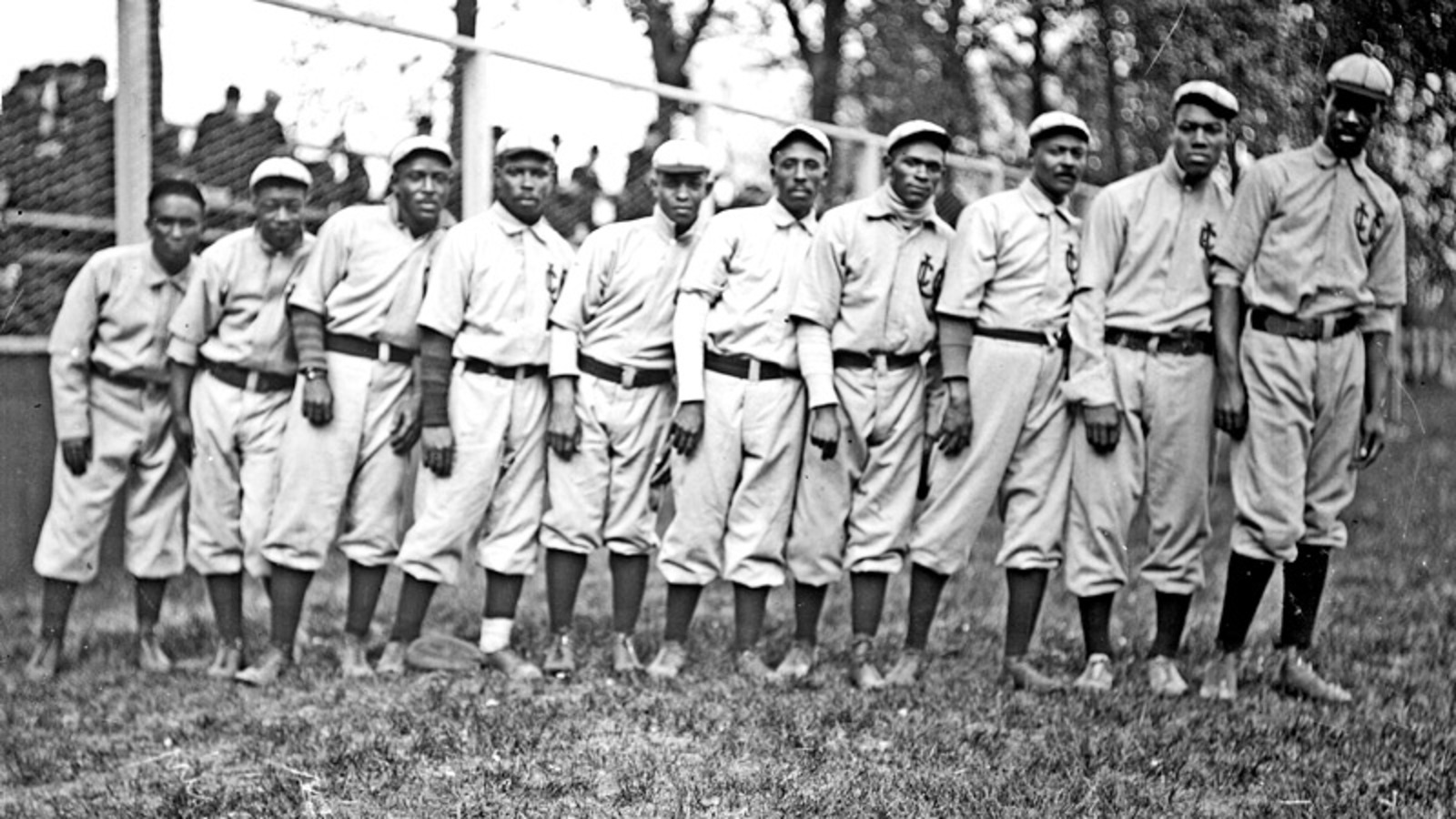 Chicago History Museum/Getty Images
"As much as we're excited by the amount of the check, I'm more excited that the commissioner was here and that Tony [Clark ]was here, because I think this help gets the message out this is not just a charitable contribution – this is a partnership." - Negro Leagues Baseball Museum president Bob Kendrick
Major League Baseball commissioner Rob Manfred and MLB Players Association executive director Tony Clark were on hand at the Negro Leagues Baseball Museum in Kansas City this week as the two organizations announced a $1 million donation to museum. Clark, the first African-American executive director of the players' union, proposed the partnership a year ago, as the league continues to see black participation in baseball dwindle. The museum, located in the historic 18th and Vine District, is near the Kansas City Major League Baseball Urban Youth Academy, which league helped fund in 2015 as part of their Reviving Baseball in the Inner Cities (RBI) program. Some of the donation will go towards the revitalization of the nearby Paseo YMCA where the original Negro Leagues charter was signed in 1920.
"I'm really excited about the partnership between baseball, the Major League Baseball Players Association and the Negro League Museum," Manfred said at the event. "I realized that whenever you try to rebuild something – like rebuild African-American participation in our game – you need a great foundation."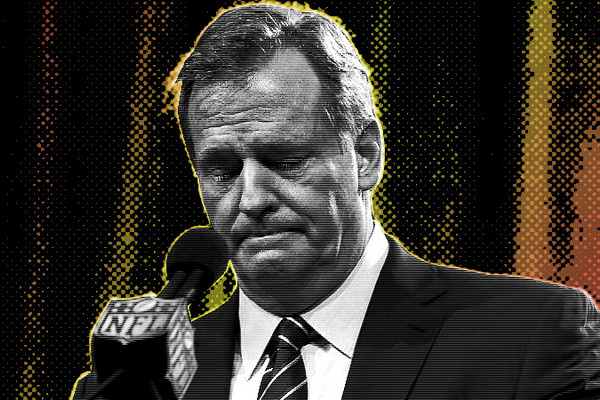 Yardbarker Illustration/Icon Sports Wire/Getty Images
"He's this Oz behind the curtain, this person that the NFL will not allow us to talk to. And everyone points their finger at him, saying he's the only one that can make that determination." - Julie Pettit, attorney for Strikes for Kids, arguing last month Roger Goodell is the only one who could define the league's stance on gambling.
Last week we reported the nonprofit charity Strikes for Kids had asked a judge to compel NFL commissioner Roger Goodell to testify in their case against the league after being forced to move a bowling tournament featuring NFL players due to the alley's proximity to a casino. Since then the league has reached a settlement for an undisclosed amount with the group, closing the case that was due to be heard in court in September. Casino industry observers say the undisclosed settlement only furthers to muddy the waters of what is and isn't permissible by the league, as in recent months the NFL has allowed for a team to move to Las Vegas, allowed the Arizona Cardinals to discuss stadium naming rights with Gala River Gaming, while at the same time sanctioning players who participated in the Pro Football Arm Wrestling Championship at the MGM Casino, even though gambling machines in the vicinity of the event were turned off. According to recent interview with NFL Players Association executive George Atallah, all four of the major players unions have started to prepare for the likelihood of legalized gambling in the coming years.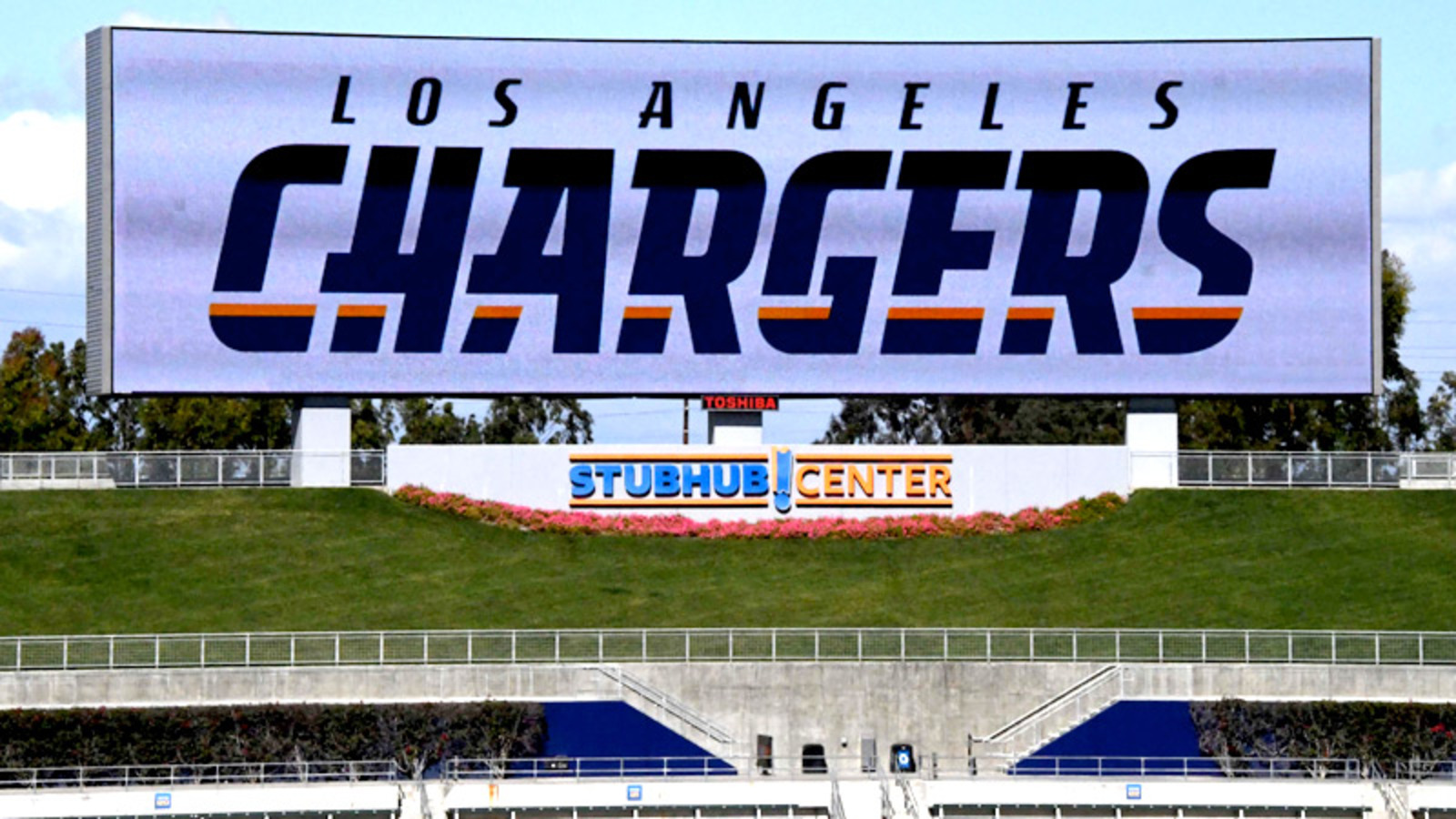 Kirby Lee/USA TODAY Sports
"There's no denying the fact when you're in the last week somewhere that's been special to you, it's meaningful." - Chargers quarterback Philip Rivers
One of the last threads tying the Chargers to San Diego came undone this week as the team announced their first training camp schedule outside of the city after closing out their final mini camp in their previous home. Their new training location at the Jack R. Hammett Sports Complex in Orange County splits the difference between Los Angeles and San Diego. While frustration over the move is still simmers, pundits in San Diego say it time for the team to move on after losing the 'stadium game' with local officials. The Chargers will play in Carson's StubHub Center while they wait for their shared stadium with the Rams to be completed, which has already seen construction delays push back its opening to 2020. Historic Del Mar racetrack, located in San Diego County, announced this week July 22 will be "Chargers Day at Del Mar" at the park to say farewell to the team with special appearances by retired players and coaches planned.
For the record books: This week in sports politics history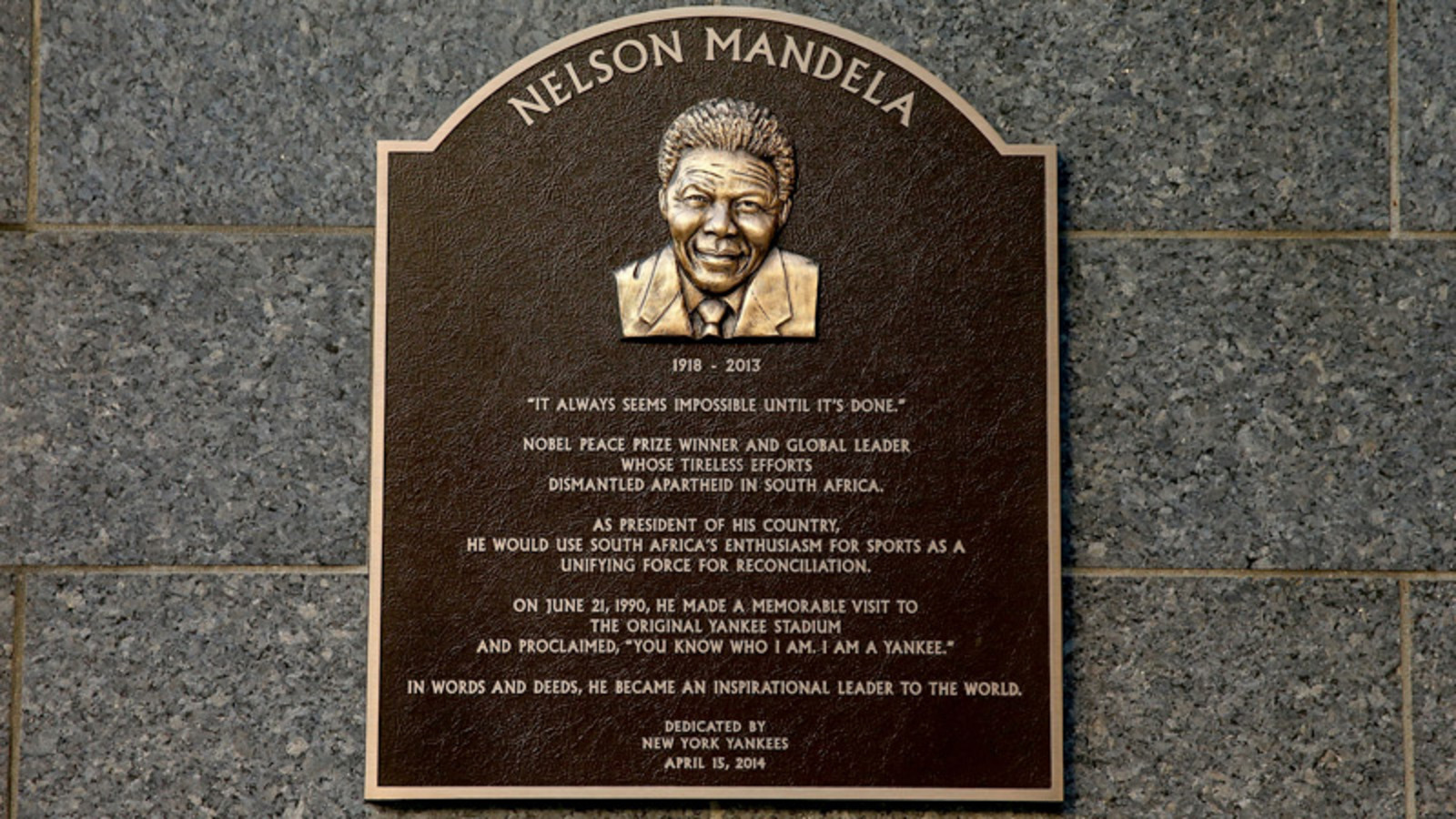 "You now know who I am. I am a Yankee!" - Nelson Mandela, addressing the crowd at Yankee Stadium on June 21, 1990 after Mayor David Dinkins – the first and only African-American mayor of New York – placed a Yankees' cap on Mandela's head.
During a six-week tour of 13 countries around the globe, anti-apartheid activist and recently freed political prisoner Nelson Mandela was greeted with a ticker-tape in New York City, ending his stay with a rally and concert at Yankee Stadium in the Bronx. At a tree planting in Harlem, Mandela stated his "only regret is that I am unable to embrace each and every one of you. " In 2014 the Yankees added a plaque for Mandela to their Monument Park in honor of his famous visit as part of their Jackie Robinson Day events, hosting members of both the Mandela's and Robinson's families.
MORE FROM YARDBARKER:
QUIZ: Name every major Negro League team
Black baseball professional leagues existed since 1885 until the inclusion of African-Americans into Major League Baseball in 1947. During that span of time, the Negro Leagues hosted a number of franchises, some amateur, barn-storming teams, some minor leagues, and some the equivalent of majors.
In all, seven leagues have been considered as major league caliber: Negro National League (1920-31; listed as NNL1 here), Eastern Colored League (1923-28, and later as the American Negro League, which shut down in 1929; ECL here), East-West League (1932; EWL), Negro Southern League (1932; NSL), Negro National League (the second incarnation, 1933-48; NNL2), and the Negro American League (1937-50; NAL).
Because the fortunes of individual leagues and franchises waxed and waned until integration, many of the teams listed appear in more than of seven leagues. Nicknames are acceptable as answers.
NNL2 (1934-48); NAL (1949-50)
NNL2 (1935-36, 1939-48); NAL (1949-50)
NAL (1938; 1941-42; 1939-40)
NAL (1938; 1939; 1940-41)
NAL (1942; 1943-48; 1949)
NAL (1943; 1944-45; 1946-50)
MORE FROM YARDBARKER
All Sports News

Delivered to your inbox

You'll also receive Yardbarker's daily Top 10, featuring the best sports stories from around the web. Customize your newsletter to get articles on your favorite sports and teams. And the best part? It's free!