Sports & Politics Intersect: White House invites dominate championship talk
Front Five: The top stories that shaped both sports & politics this week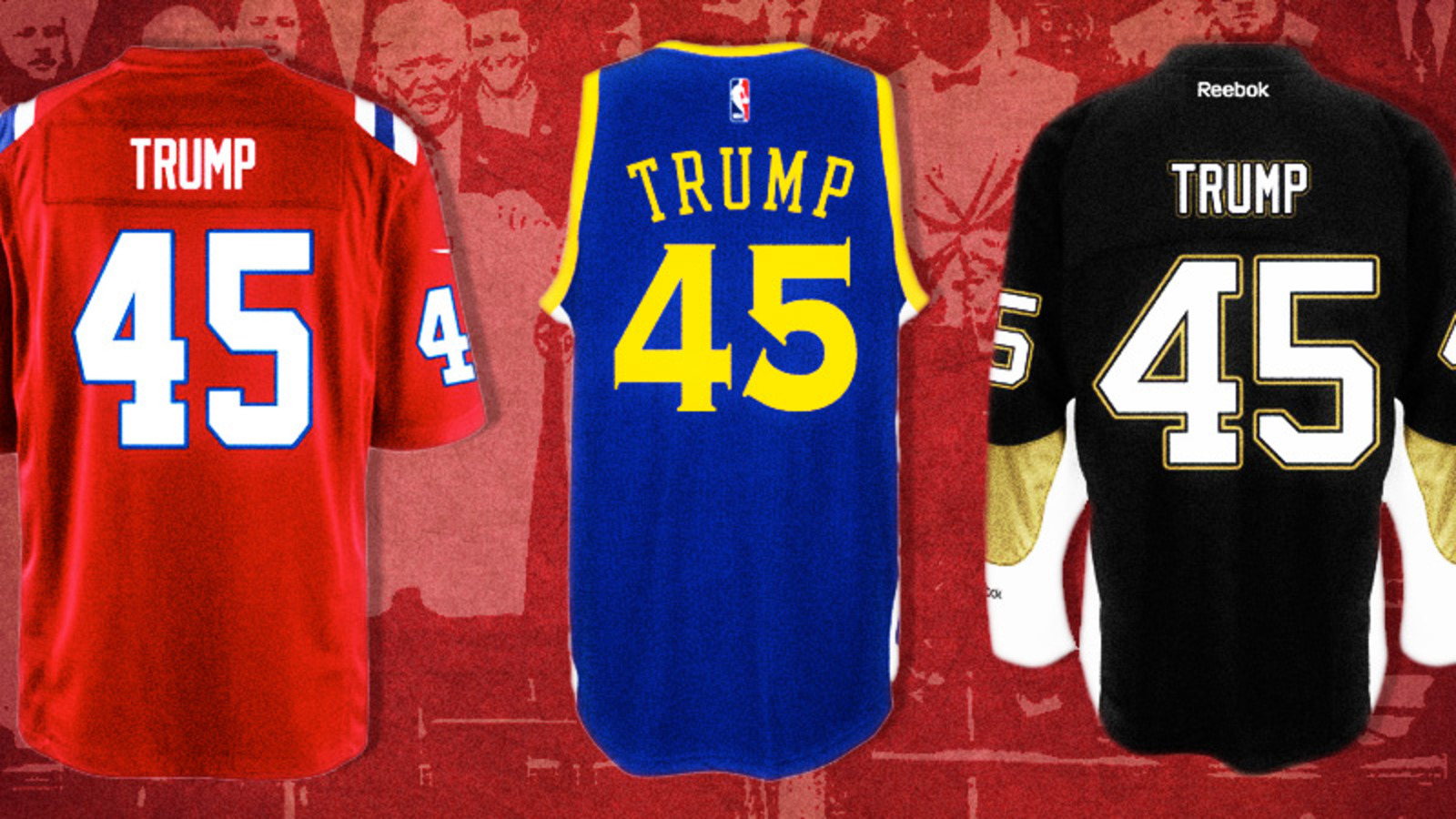 Yardbarker Illustration/Getty Images
"All I know is I would personally do the right thing for me." - Steph Curry 
While trips to the White House after title wins have never been without controversy, this week three different teams made news around the tradition. 
In the immediate hours after the Golden State Warriors won the NBA Finals, an uncorroborated report circulated that the team had vetoed any trip to the White House. In response Golden State to issue a statement saying, "today is all about celebrating our championship" and they had not yet received an invitation, although as the week continued individual players made their intentions not to go known. Speaking for the other champions crowned this week, Penguins team president David Morehouse issued a statement on behalf of the Stanley Cup winners addressing the trip; "The Pittsburgh Penguins would never turn down a visit to the White House and, if invited, we would go as a team." Morehouse along with part-owner Ron Burkle are known for their long-standing ties to the Democratic party. Fans of the club have created a petition asking the team not to attend if invited. 
And while many seniors from Clemson's football team were unable to travel to D.C. on Monday due to other obligations, Texans owner Bob McNair arranged for rookies Deshaun Watson and Carlos Watkins to attend the event. McNair was one of several high-profile NFL owners who financially supported Trump's campaign and made a multi-million dollar donation to the inaugural committee.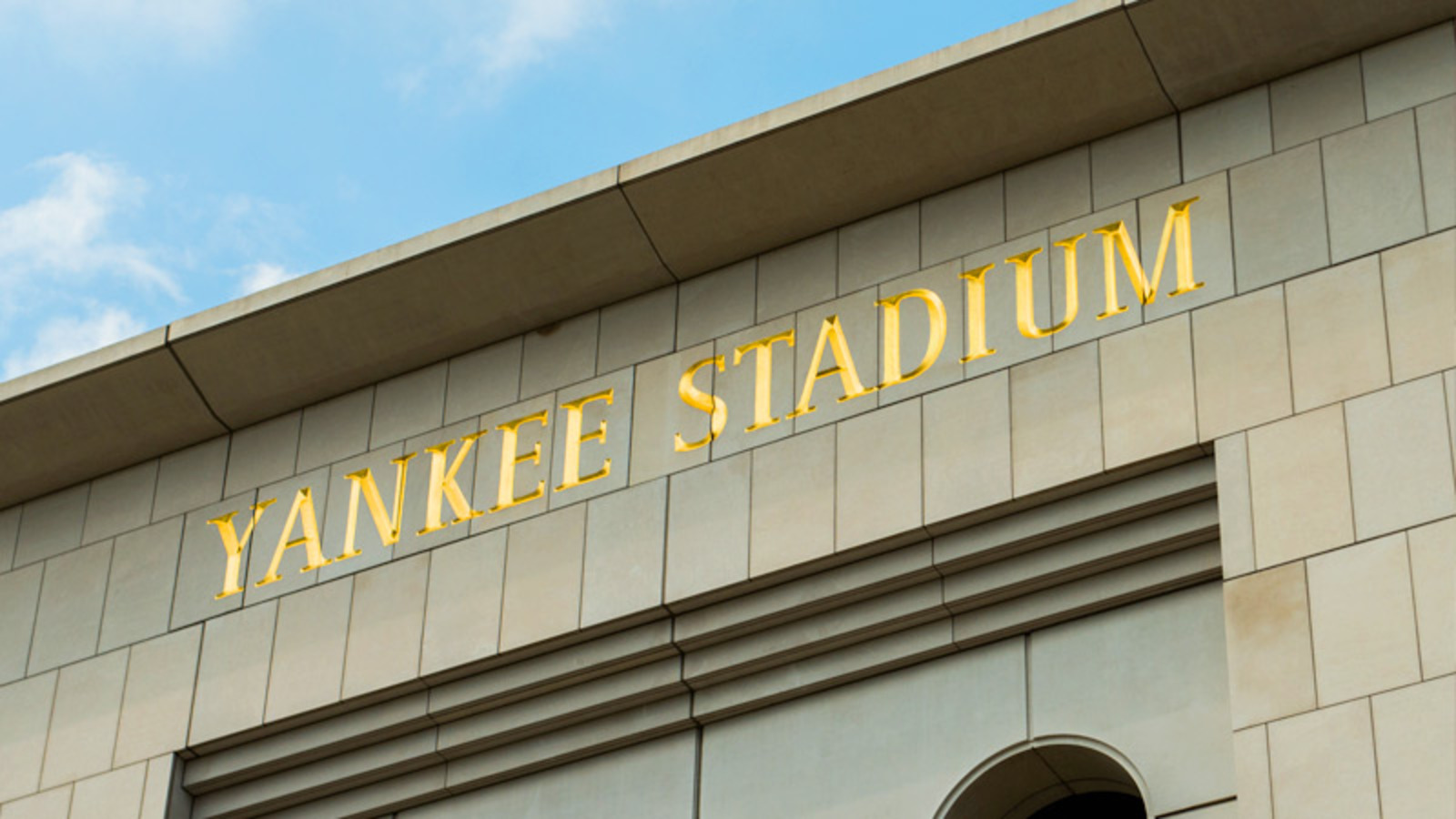 Noam Galai/WireImage
"Using billions of federal taxpayer dollars for the subsidization of private stadiums when we have real infrastructure needs in our country is not a good way to prioritize a limited amount of funds." - Senator James Lankford
Senators Cory Booker (D-N.J.) and James Lankford (R-OK) introduced a bipartisan bill this week to end federal tax subsidies for stadiums, cleverly named the Eliminating Federal Tax Subsidies for Stadiums Act. The bill eliminates a tax loophole which allows the interest on municipal bonds debt to be exempt from federal taxes and would allow local municipalities to create ticket and in-stadium taxes to help pay for stadium bonds, targeting the people who use the venues. The move comes at a time when fans and non-fans alike have voted down measures to build new stadiums or upgrade old venues as taxpayers become more informed about how the process affects them – even if they live no-where near a professional sports team.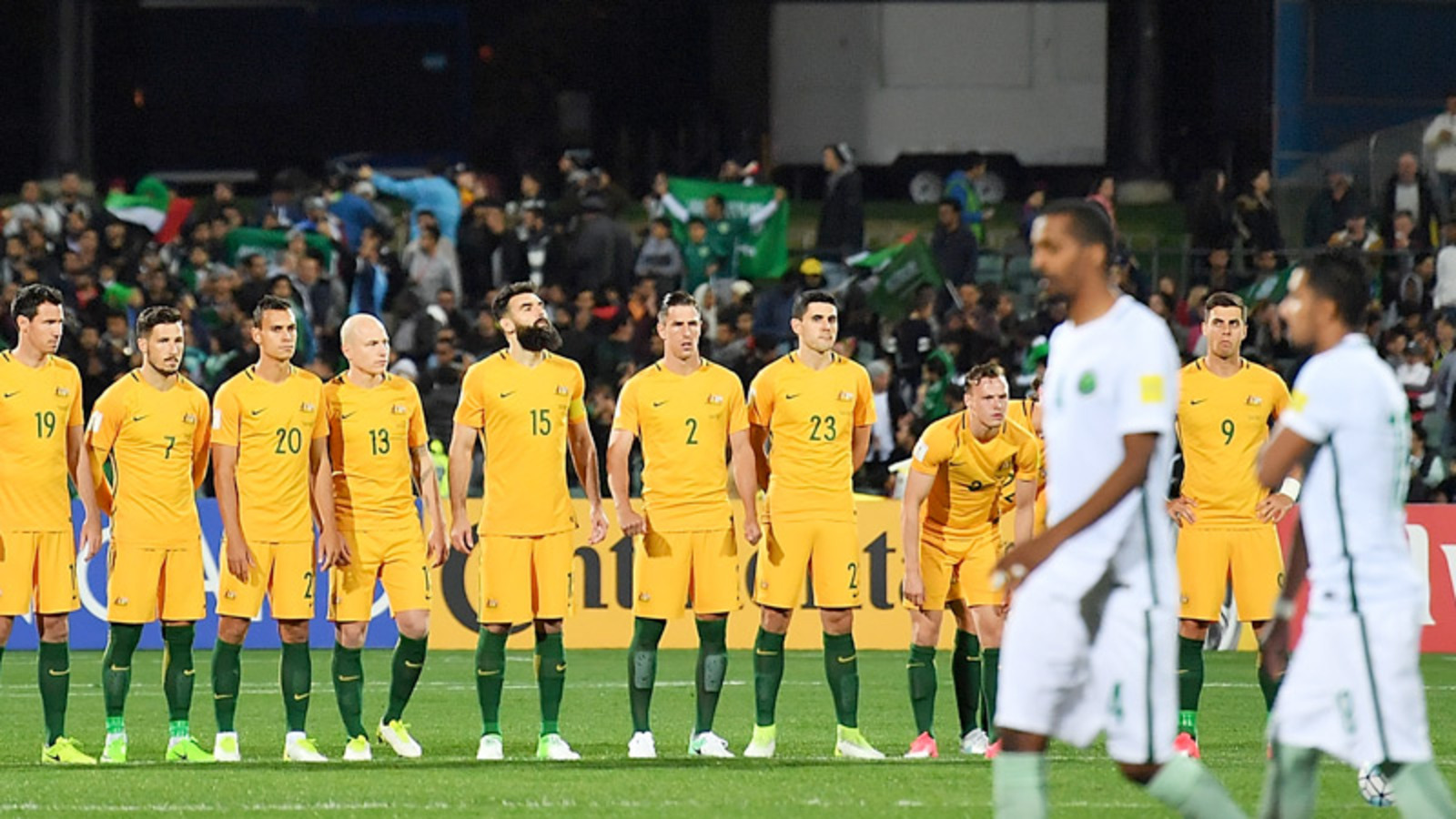 Daniel Kalisz/Getty Images
"The players did not intend any disrespect to the memories of the victims or to cause upset to their families, friends or any individual affected by the atrocity." - The Saudi Arabian Football Federation
The Saudi Arabian Football Federation apologized for their team getting into position during a moment of silence honoring the recent victims of the London Bridge attack ahead of their World Cup qualifying match against the Australian national team. While the Saudi side had agreed to the moment of silence before the match, they offered the caveat such observances are not practiced in Saudi culture and the team would take the field as normal. Two Australians were killed in the terrorist attack. 
As previously mentioned, Saudi Arabia has brought its recent tensions with neighboring Qatar to the soccer front ahead of the 2022 World Cup in Qatar.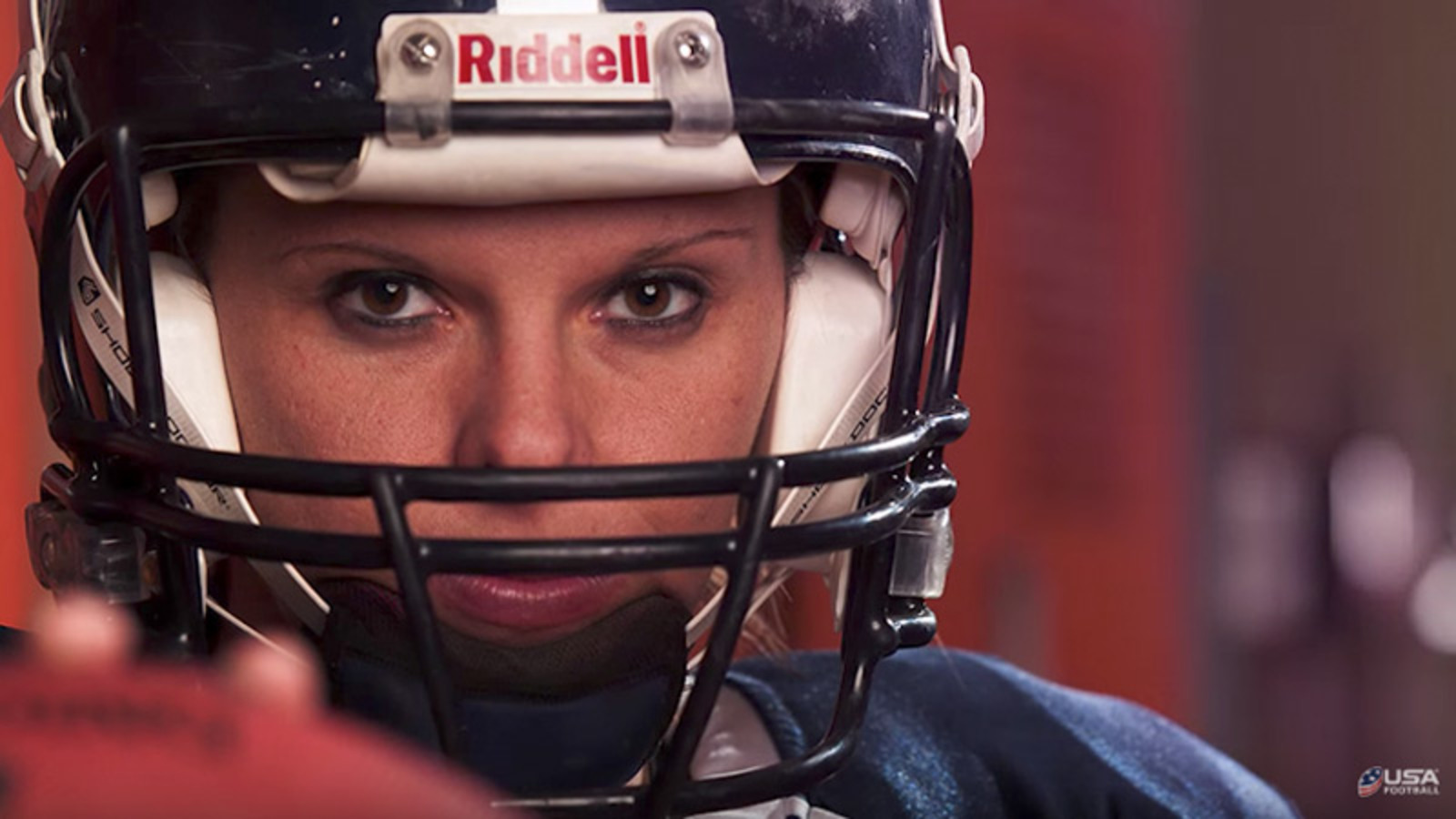 USA Football/YouTube
"We brought her to Adams State for a reason: to compete for a job and help us win football games." - Timm Rosenbach, Adams State head coach and former NFL quarterback
The San Francisco 49ers announced Katie Sowers would be one of the 2017 Bill Walsh NFL Diversity Coaching Fellows this week, following in the footsteps of the Arizona Cardinals with Jen Welter and the Buffalo Bills with Kathryn Smith. Sowers, who had a similar role with the Atlanta Falcons last summer during training camp, went on to join the team's scouting staff after her fellowship was completed. 
Also this week, kicker Becca Longo, the first female to earn a football scholarship to a Division I or Division II school when she signed with Adams State in Colorado, told reporter Lars Anderson of Bleacher Report her journey is just beginning, leading some to believe she's the next great shot at a woman possibly playing in an NFL game.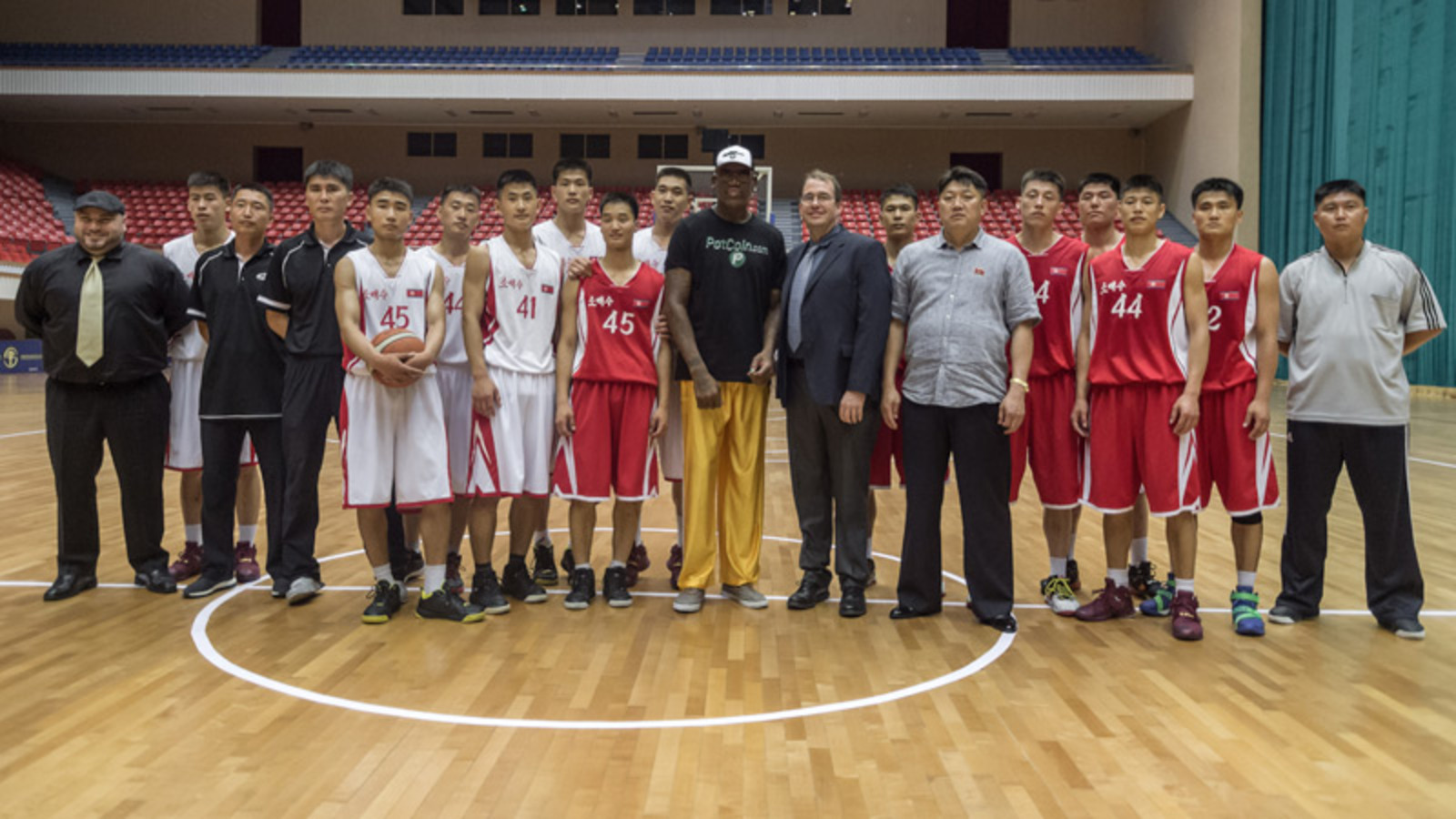 Kim Won-Jin/Getty Images
"We're trying to bring everything together. If not, at least we tried." - Dennis Rodman
Former NBA star Dennis Rodman made another trip to North Korea this week to visit friends he had made on previous ventures to the isolated country. The trip included a meeting with the sports minister where he presented the official a copy of President Donald Trump's Art of the Deal to be given to Kim Jong Un along with presents meant for Kim's daughter. The U.S. State Department says Rodman, who appeared on Trump's "Celebrity Apprentice" reality television program, was not there in any official capacity. The trip was sponsored by PotCoin, a digital currency trying to make inroads in the cannabis industry where federal banking regulations often create problems for legal producers and users alike. 
Of note: 
For the record books: This week in sports politics history 
Yardbarker Illustration/Getty Images 
"Seattlites have always known that they depend on the Asian Pacific Rim for their bread and butter." - Ron Hamakawa, a manager of F. X. McRory's bar in Seattle, 1992
On June 10, 1992 a committee of Major League Baseball team owners reversed course and recommended the sale of the Seattle Mariners to Nintendo in an effort to keep the team in the Pacific Northwest after conditions were met to only allow Nintendo chairman Hiroshi Yamauchi 50% of the vote in the ownership group. Initially the league rejected the sale as no foreign interests had previously invested in Major League Baseball, but the bid was favored among locals and politicians alike as it meant the team would be unlikely to move to St. Petersburg, Florida with the Nintendo America offices located in Redmond, Washington. Nintendo sold all but 10% of their ownership in the club in 2016. Yamauchi famously never made it to single game before his passing in 2013. 
PLAYERS:
Bob Mcnair
,
Deshaun Watson
,
Carlos Watkins
,
Bill Walsh
,
Dennis Rodman
,
Donald Trump
,
Colin Kaepernick
,
Phil Mickelson
,
Ray Rice
,
Roger Goodell
,
Rob Manfred
,
Steve Ballmer
TEAMS:
Houston Texans
,
San Francisco 49ers
,
Los Angeles Clippers
,
Golden State Warriors
,
Pittsburgh Penguins
,
Atlanta Falcons
,
Washington Nationals
,
Seattle Mariners
MORE FROM YARDBARKER
All Sports News

Delivered to your inbox

You'll also receive Yardbarker's daily Top 10, featuring the best sports stories from around the web. Customize your newsletter to get articles on your favorite sports and teams. And the best part? It's free!