The 'Heisman race is off and running' quiz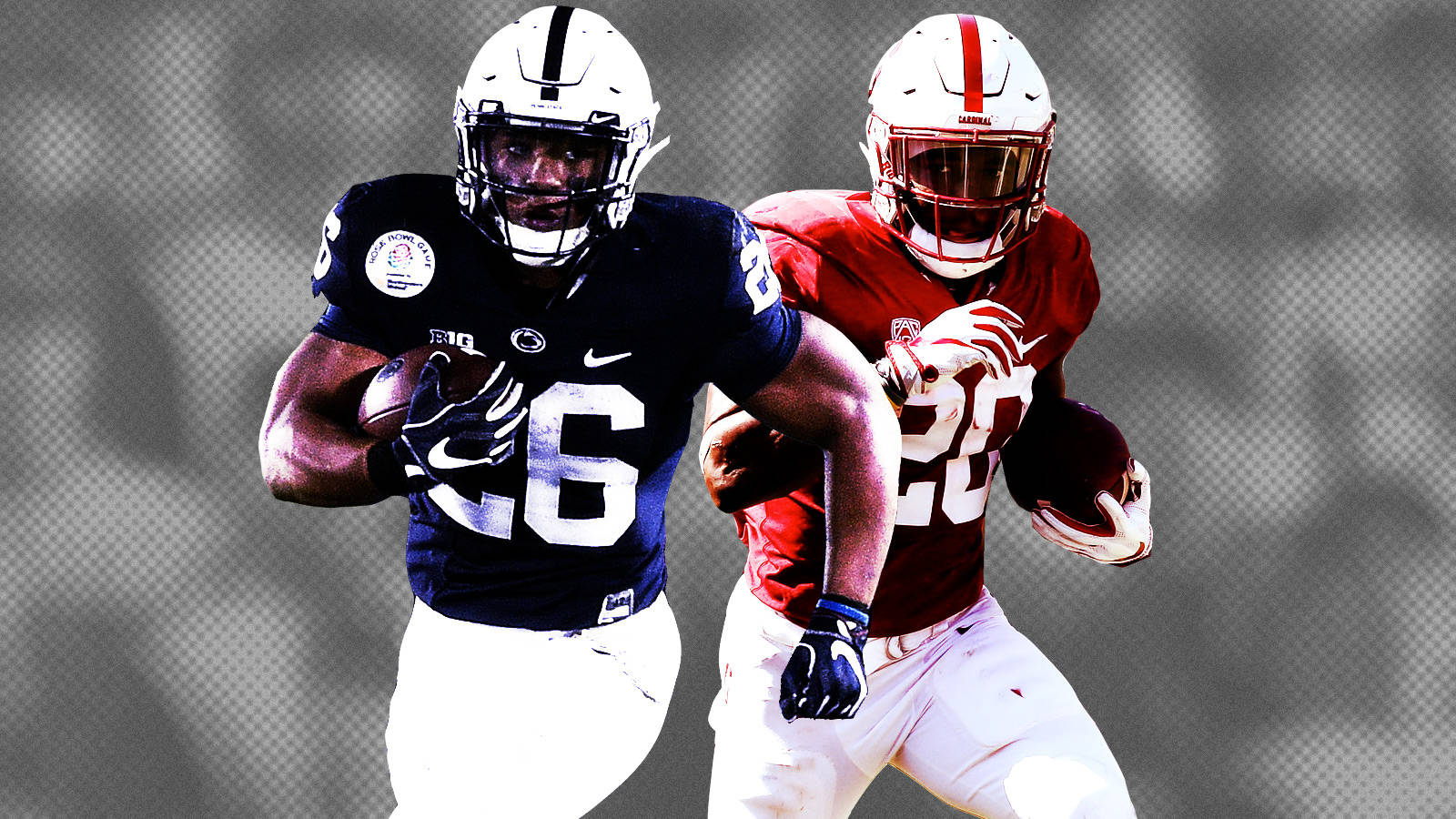 Yardbarker Illustration/USA Today Images
Stanford running back Bryce Love broke the single game school rushing record last Saturday with a jaw-dropping 301-yard performance. Head coach David Shaw, still recovering from having his mind blown, was able to piece together the following at the post-game podium:
"I was with Jamal Lewis with the Baltimore Ravens, the guys that we have had here," he said. "I'm not saying he's the best one who's been through here - I'm not starting that argument - but at the same time, I've never seen anything like what happened. It was unbelievable." 
Through five games Love now has 1,088 rushing yards, good for fourth-most all time in FBS. He's a big-play back as well. Simply taking just his nine longest runs of the year would give him more rushing yards than 24 other teams. On top of all that, Love lives up to his last name and has shown serious interest in pediatric medicine should the whole professional athlete pursuit not work out.
But the scary thing is, at this point in the season, Love is not even the Heisman front-runner. That distinction belongs to Penn State's Saquon Barkley, who is also drawing unexaggerated praise from his own head coach, James Franklin, for an equally impressive, historic run. Barkley is the back who can seemingly do everything: hurdle defenders, take an opening kickoff 98 yards to the house, and set Twitter ablaze with a touchdown pass while gaining fans in his peers from the NFL. Sure, quarterbacks Baker Mayfield and reigning winner Lamar Jackson will likely remain in the mix all season, but right now, the Heisman race is all about the running backs.
Which brings us to today's quiz of the day. With these two, powerful running backs tearing up the field, it is interesting to think where they might end up on the all-time list. In the history of college football, a running back has reached 2,000 yards or more in a season 28 times. How many of these 28 can you name in six minutes? 
Good luck!
CLUE: YARDS / YEAR / SCHOOL
QUIZ: Name every college running back to rush for 2,000 yards in a season
2,628 / 1988 / Oklahoma St.
2,066 / 1985 / Michigan St.
2,063 / 2000 / Northwestern
2,018 / 2004 / California
2,000 / 1996 / Texas Tech
MORE FROM YARDBARKER:
MORE FROM YARDBARKER
Quiz of the Day Newsletter

Delivered to your inbox

Get the Quiz of the Day, Yardbarker's daily newsletter featuring one carefully curated quiz inspired by today's headlines. Compete with your friends and the community. Emailed every weekday. Always free!