The '27 up, 27 down' quiz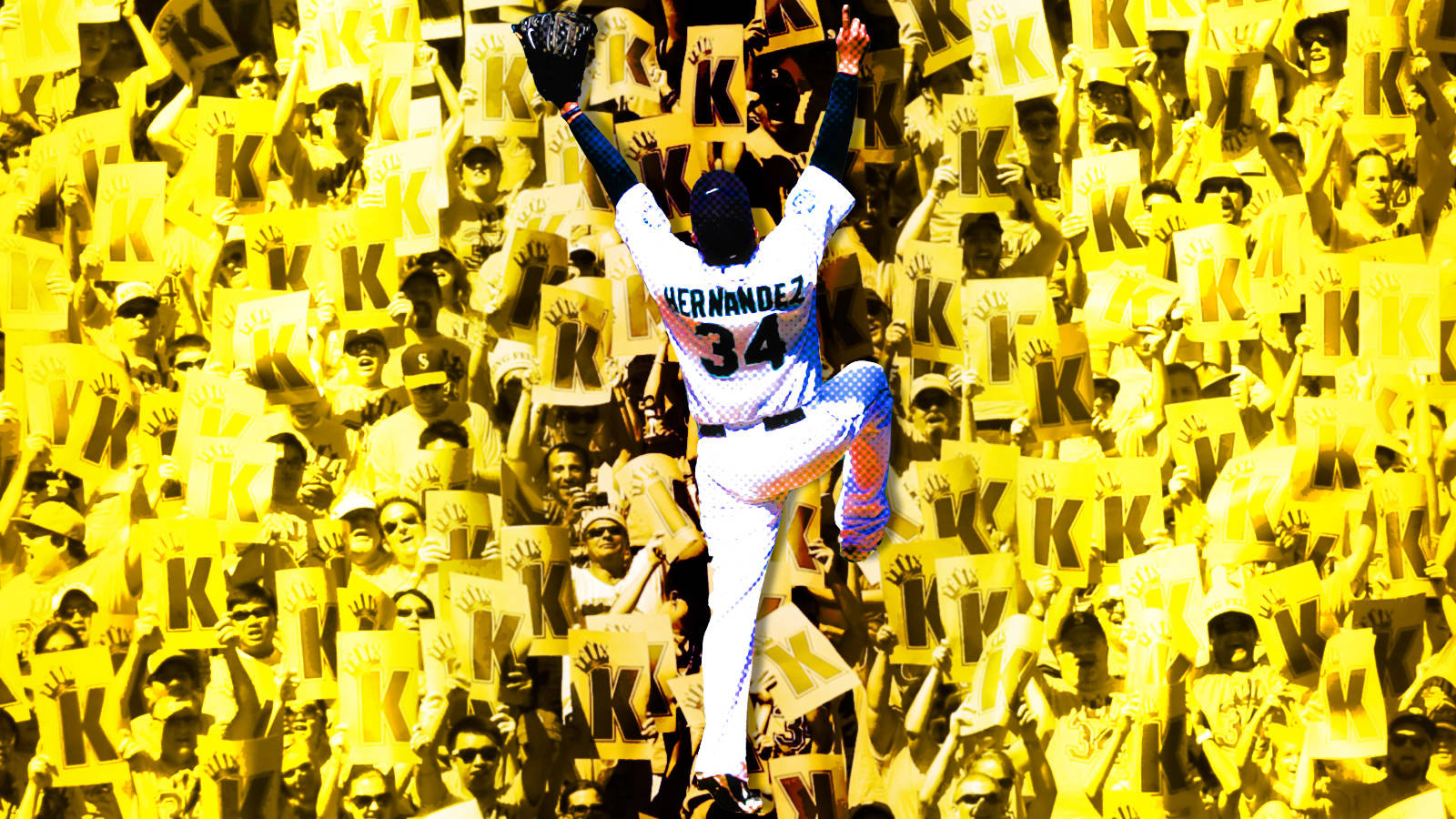 Yardbarker Illustration/Getty Images
On this date five years ago, Felix Hernandez retired all 27 Tampa Bay Rays batters that he faced en route to the 23rd perfect game in MLB history. Oddly enough, it was the third perfect game in 2012 (the most ever in one season) and there have not been any perfect games in the half-decade since. 
For the five-year anniversary, Larry Stone of the Seattle Times compiled an oral history of Felix's perfect game with players and coaches who were there on both sides. Stone's column shows just how nerve-racking it is to be involved in a perfect game, and not just for the pitcher. Kyle Seager and Brendan Ryan talk about how stressful a seemingly innocuous groundball can be when history is on the line:
Ryan: "I remember that play like it just happened 10 seconds ago. I wasn't like I had to range for it and throw goofy-footed across the diamond. I remember him penguin diving, and me catching it and then looking at him, like, 'What are you doing?' and then throwing to first. I don't remember it being over-the-top difficult, but if Kyle catches a piece of it, I think it would have gone out of glove reach and trickled into shallow left. I think it speaks to how badly we wanted it for him. Maybe it was a ball he over-pursued, if that's a phrase or word. Luckily, he didn't get a piece of it."
Felix echoed that exact sentiment himself after the game:
Hernandez: "In all the history of baseball, there have only been 23. Just to be part of that group, it's amazing. When I got the last strikeout, Brendan ran in from shortstop and screamed, 'You did it, Buddy! You did it! You did it!' Smoak told me, 'Dude, don't do that anymore. I was so nervous.' Everybody was nervous. You should be. You don't want to make an error or boot a ball. But it was perfect. It was perfect."
Which brings us to today's quiz of the day. As King Felix mentioned above, there have only been 23 pitchers who have ever thrown a perfect game in the history of Major League Baseball. How many pitchers from this exclusive fraternity can you name in six minutes? 
CLUE: DATE / TEAM
QUIZ: Name every pitcher in MLB history to throw a perfect game
MORE FROM YARDBARKER
Quiz of the Day Newsletter

Delivered to your inbox

Get the Quiz of the Day, Yardbarker's daily newsletter featuring one carefully curated quiz inspired by today's headlines. Compete with your friends and the community. Emailed every weekday. Always free!