The 'Hope springs eternal' quiz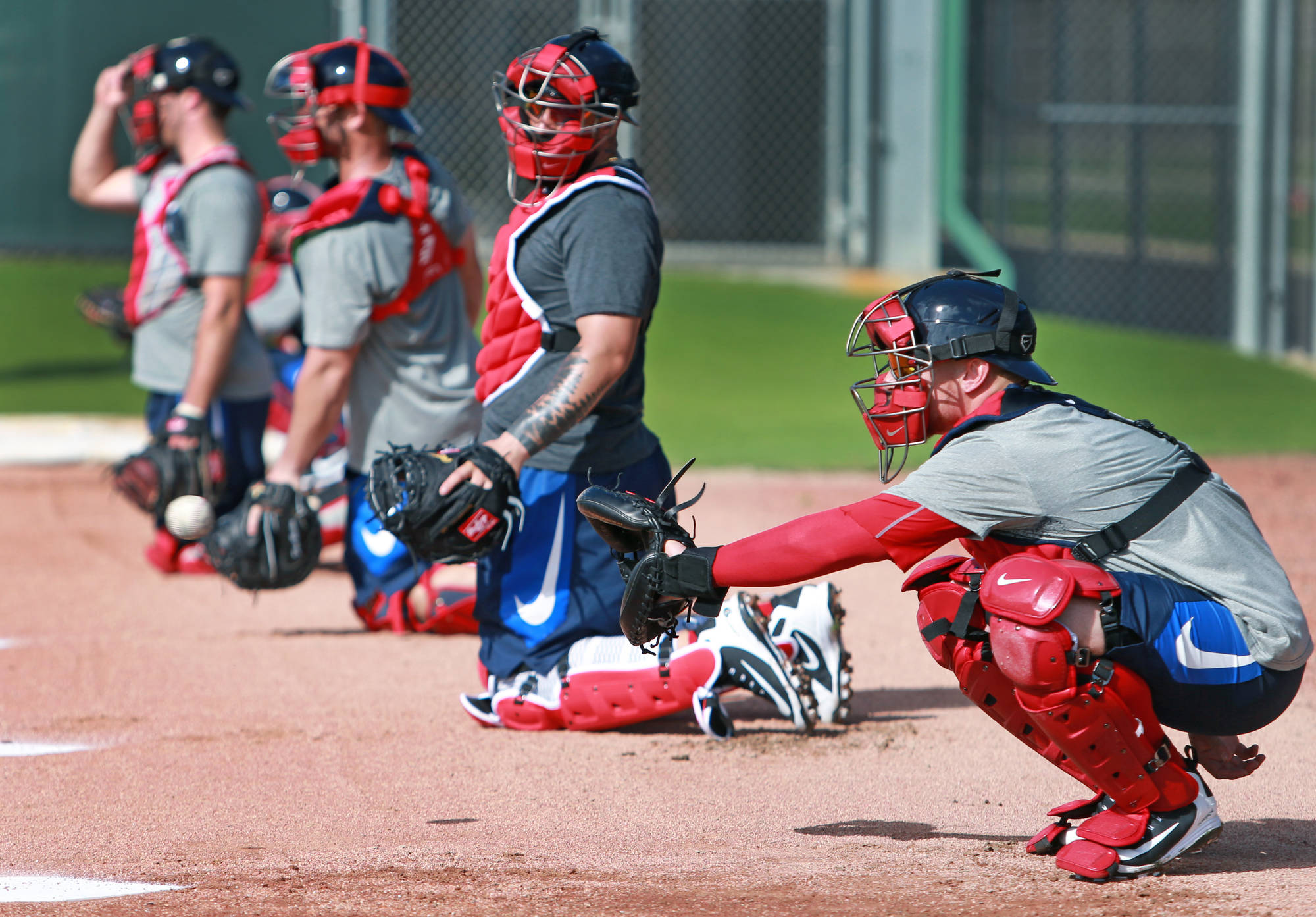 Boston Globe/Getty Images
If you've noticed some extra pep in the step of your extremely online baseball fan friend over the last couple of days, it's no coincidence. Pitchers and catchers reported to spring training this week, meaning the MLB season is officially here. Like most sports fans, your last few months were likely occupied by keeping up with either the Winter Olympics, the Josh McDaniels saga or the daily drama provided by the Cleveland Cavaliers, so please allow us to get you up to date on the comings and goings and latest news from the baseball world.
Plenty of talent still available. Yu Darvish may no longer be on the market, but some big names are still looking for work, so much so that you could still form one heck of an MLB team with the names remaining. There are so many prominent free agents available that they are holding their own spring training, but even that is not without controversy. With just six weeks or so left until Opening Day, expect many of these names to find new homes in the not-too-distant future. 
The Yankees are the Yankees again. Sure, the New York Yankees as a scrappy upstart team was fun for a season, but like CC Sabathia said over the winter, all is not right in the baseball world unless the Bronx Bombers are more Evil Empire and less the Force Awakens. The acquisition of Giancarlo Stanton reminded the rest of MLB that the Steinbrenners can still throw money at a problem whenever they want. But they really went above and beyond this offseason, as they also let teams in other sports know that they aren't afraid to acquire their face of the franchise if they so choose. With the reigning NL MVP now wearing pinstripes, the Yankees are a legitimate World Series contender once again; just don't call them the favorites in front of Justin Verlander.
Conversely, the Marlins are Marlining again. Stanton wasn't the only Miami star to exit stage left this offseason. Marcell Ozuna, Dee Gordon and Christian Yelich are all now former Marlins themselves, while catcher J.T. Realmuto looks like he'll be wearing a different uniform come Opening Day also. New Marlins CEO Derek Jeter (yes, that did feel rather odd to type) has been fairly transparent as to the team's strategy under new ownership, but it feels like more of the same for a franchise that seemingly can't help itself when it comes to tearing down and gutting the roster every four or five seasons. And five years ago, who would have thought that Jeter would be the unpopular baseball executive who could do no right, while A-Rod is the hyper-popular and beloved post-retirement internet darling? Sports can be quite weird at times. 
Which brings us to today's quiz of the day. We'll have plenty of MLB coverage to catch you up in the coming weeks. We already have both our preview lists for the top 10 pitchers and top 10 catchers for the 2018 season available for your perusal. So, with that in mind, today we want to see how well you know your backstops. How many of the last catchers from every MLB team to make the All-Star Game can you name in five minutes? 
Good luck!
CLUE: TEAM / YEAR
Note: The Colorado Rockies have never had a catcher make the All-Star Game, so to get us to an even 30, we included the Montreal Expos. 
QUIZ: Name the last catcher from every MLB team to make the All-Star Game
MORE FROM YARDBARKER
Quiz of the Day Newsletter

Delivered to your inbox

Get the Quiz of the Day, Yardbarker's daily newsletter featuring one carefully curated quiz inspired by today's headlines. Compete with your friends and the community. Emailed every weekday. Always free!