The 'Kids not in the Hall' quiz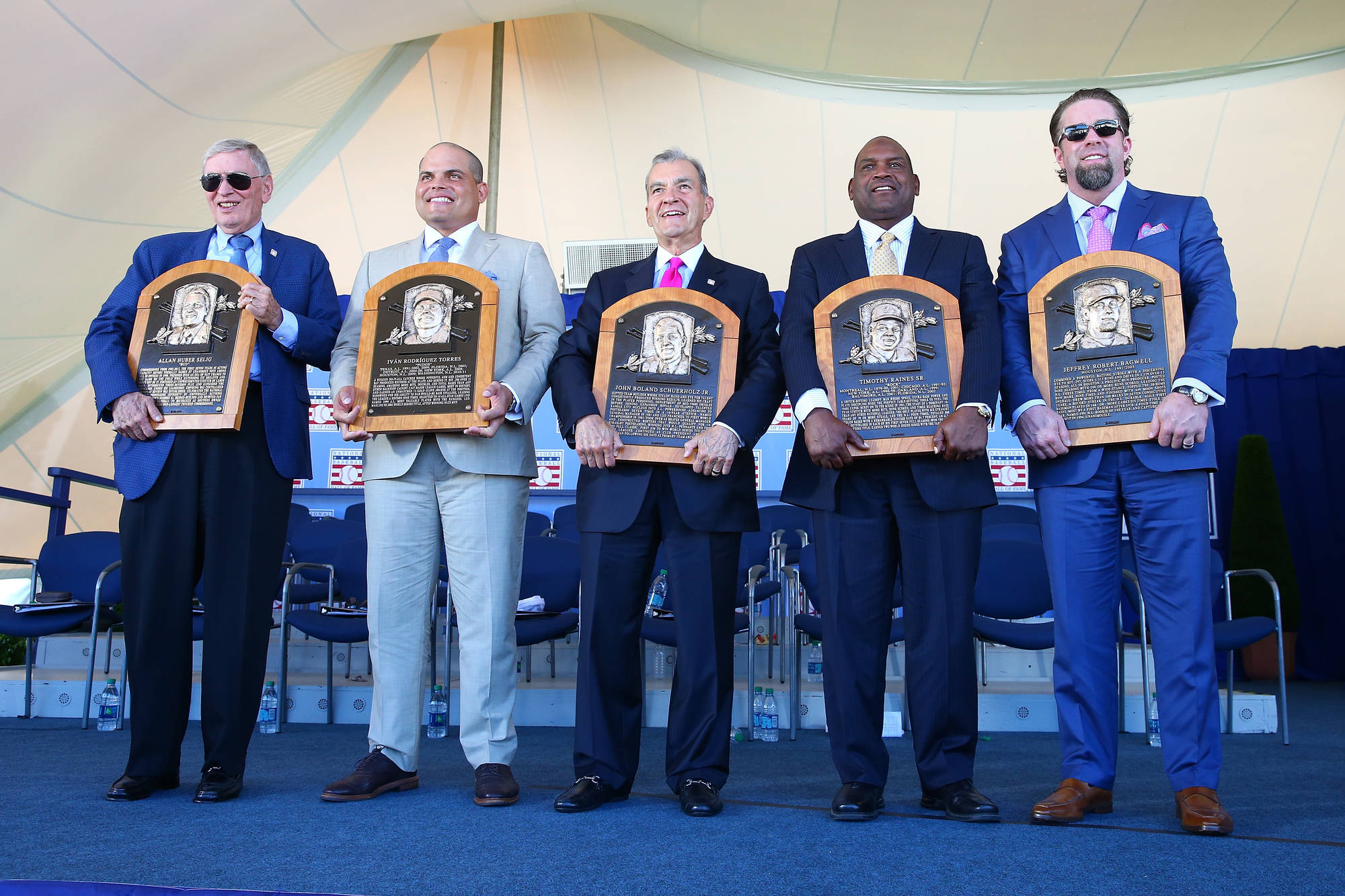 Mike Stobe/Getty Images
We're still a few weeks out from this year's National Baseball Hall of Fame inductees being announced, but the list of players who will make it in (and who is still on the outs) is starting to take shape.
There's a good chance at least five players will be voted in by the BBWAA in 2018, which would be the largest class of BBWAA inductees since the initial class of five was elected to Cooperstown in 1936. Jim Thome and Chipper Jones look to be locks in their first year of eligibility, while Vladimir Guerrero seems to be a safe bet as well in his second year on the ballot. Trevor Hoffman, who retired as MLB's all-time saves leader, is currently above the 75 percent voter threshold for induction in his third year on the ballot, as is Edgar Martinez in his ninth year of Hall of Fame eligibility. Martinez is a polarizing figure in these debates, particularly with older writers who aren't crazy about voting a designated hitter into Cooperstown. But Martinez absolutely deserves to be a Hall of Famer, and this year it looks like the voters may have finally gotten things right. Just stay tuned on Jan. 24, when the official announcement of who got in and who didn't is officially made. 
Which brings us to today's quiz of the day. How many players who accumulated the most WAR for every MLB franchise but aren't in the Hall of Fame can you name in six minutes?
Good luck!
CLUE: TEAM / WAR / POSITION(S)
Note: List includes players eligible for induction for the first time in 2018. However, the list does not include active players or players not yet eligible for the Hall of Fame, such as Todd Helton and Mariano Rivera. To be eligible, players must be retired from MLB for five years.
QUIZ: Name the MLB player with the most career WAR for every franchise who is not in the Hall of Fame
MORE FROM YARDBARKER
Quiz of the Day Newsletter

Delivered to your inbox

Get the Quiz of the Day, Yardbarker's daily newsletter featuring one carefully curated quiz inspired by today's headlines. Compete with your friends and the community. Emailed every weekday. Always free!