Three Up, Three Down: Archie Bradley is full of surprises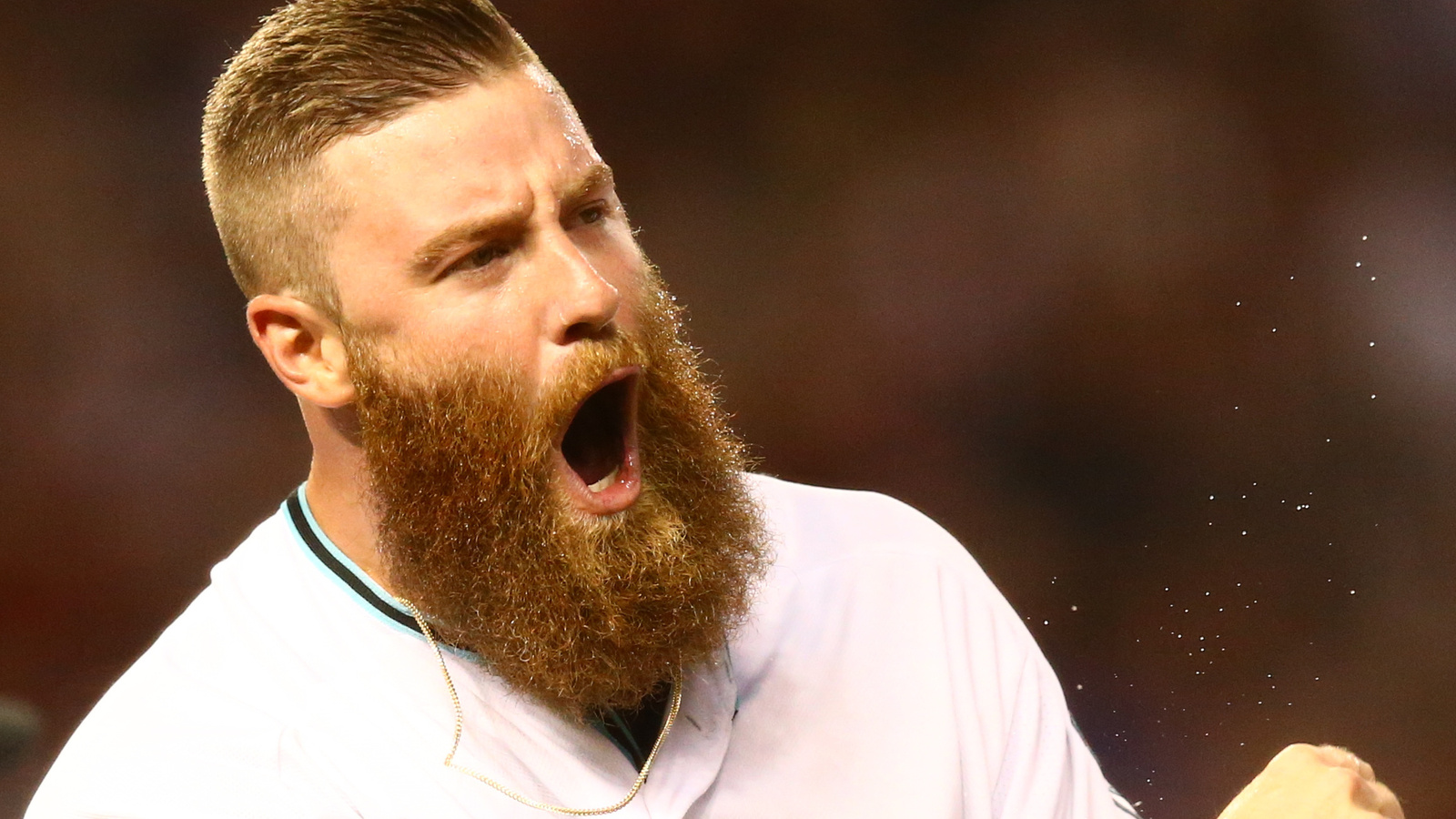 Archie Bradley hit a surprising two-run triples in the Diamondbacks' NL Wild Card game victory over the division-rival Rockies.
Icon Sportswire/Getty Images
Welcome to this week's edition of Three Up, Three Down — your weekly catch-up of the three best highlights (and lowlights) from around the league. We're here for all of the cheers and the jeers, because it's baseball. You can't have a winner without someone losing along the way.
Up: The Yankees' bullpen dragged them into the ALDS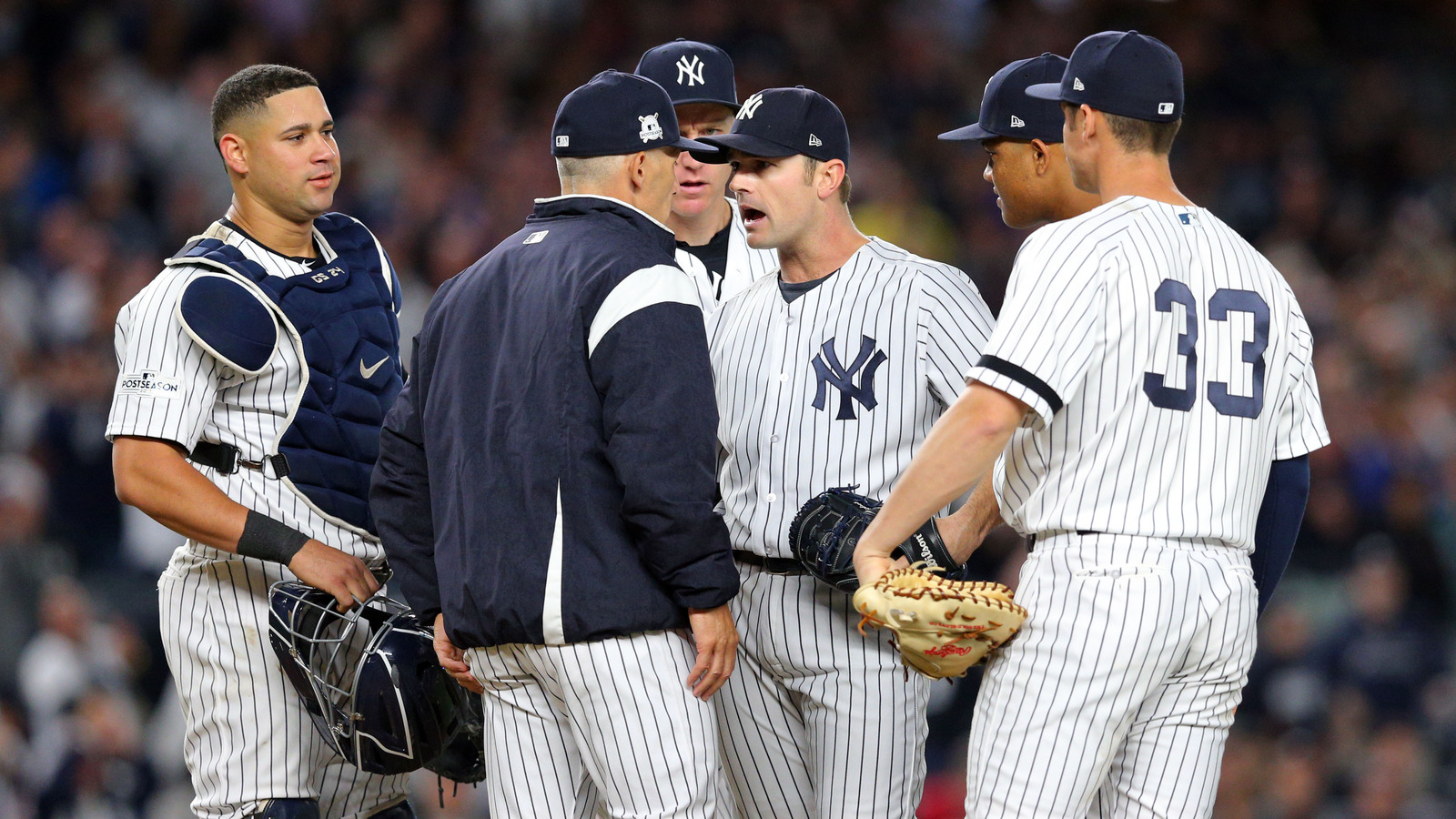 Joe Girardi and the Yankees leaned on David Robertson in the Wild Card game.
Brad Penner-USA TODAY Sports
The AL Wild Card game on Tuesday night got off to a very bad start for the Yankees. Brian Dozier led off the game with a home run, and then Eddie Rosario added a two-run dinger to make it 3-0 before Luis Severino had even picked up two outs. Minnesota's next two batters reached base, and Joe Girardi decided that this was no time to trust his starter. It was time to make it a bullpen game.
New York's bullpen admirably rose to the occasion, with David Robertson the standout performer as he threw 3.1 innings of solid relief work. While this was going on, the Yankees' offense also rose to the occasion and put eight runs on the board. As a result, New York took the 8-4 victory, and now its excellent bullpen will get to see if it can be better than Cleveland's excellent bullpen.
Down: The Twins lost to the Yankees in October once again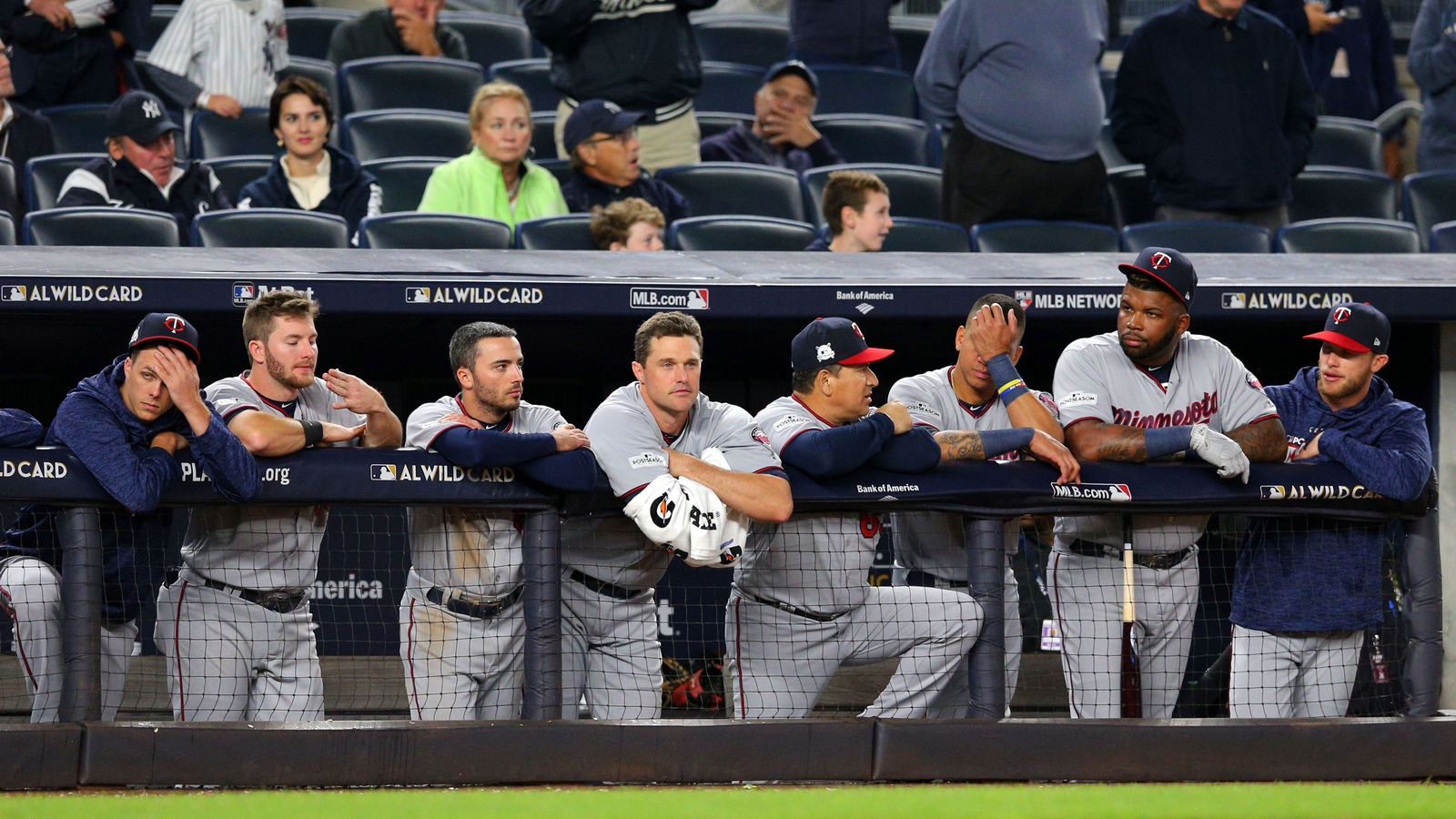 No team has Minnesota's number in the postseason more than the Yankees.
Brad Penner-USA TODAY Sports
We have to start this off with the fact that nobody back in March gave the Twins any chance of making it this far. Why would we? Minnesota lost 103 games last year and looked to be in complete rebuilding mode. However, the Twins bounced back, and with a mix of astute veteran signings and young guys like Byron Buxton leading them, they made a surprising run to the Wild Card and look to be in good shape for the future.
With that said, I'm sure everybody who is sympathetic to Minnesota's cause probably hates the Yankees with a passion now. Of the Twins' past 13 playoff losses, 10 of them have come at the hands of the New York Yankees. The Twins have made seven playoff appearances since 2002, and the Yankees have knocked them out in five of those appearances. The day that the Twins finally give the Yankees a dose of their own medicine will be met with rapturous glee in the Land of 10,000 Lakes, but now is not that time.
Up: Arizona's offense was unstoppable in the NL Wild Card game
With Arizona starting Zack Greinke and Colorado starting Jon Gray, it wouldn't have been out of the realm of possibility to suggest a pitching duel was in order for this year's NL Wild Card game. Nineteen combined runs later, we all looked foolish, but I don't think the Diamondbacks are sad about how the game turned out since they scored 11 of those runs in order to power their way into the NLDS.
On their way to scoring 11 runs, the D-backs hit two home runs (including a no-doubter from Daniel Descalso, which should have been the first indication they were never losing this game) and a whopping four triples. That included a pair of triples from Ketel Marte, who not only became one of only a handful of players to hit two triples in one postseason game, but he also became the first player to ever do it from both sides of the plate in a postseason game. When your bats are on fire like that, it's hard to lose, and the Diamondbacks ended up pulling off the big victory Wednesday night.
Down: The Rockies had little to no luck in their final game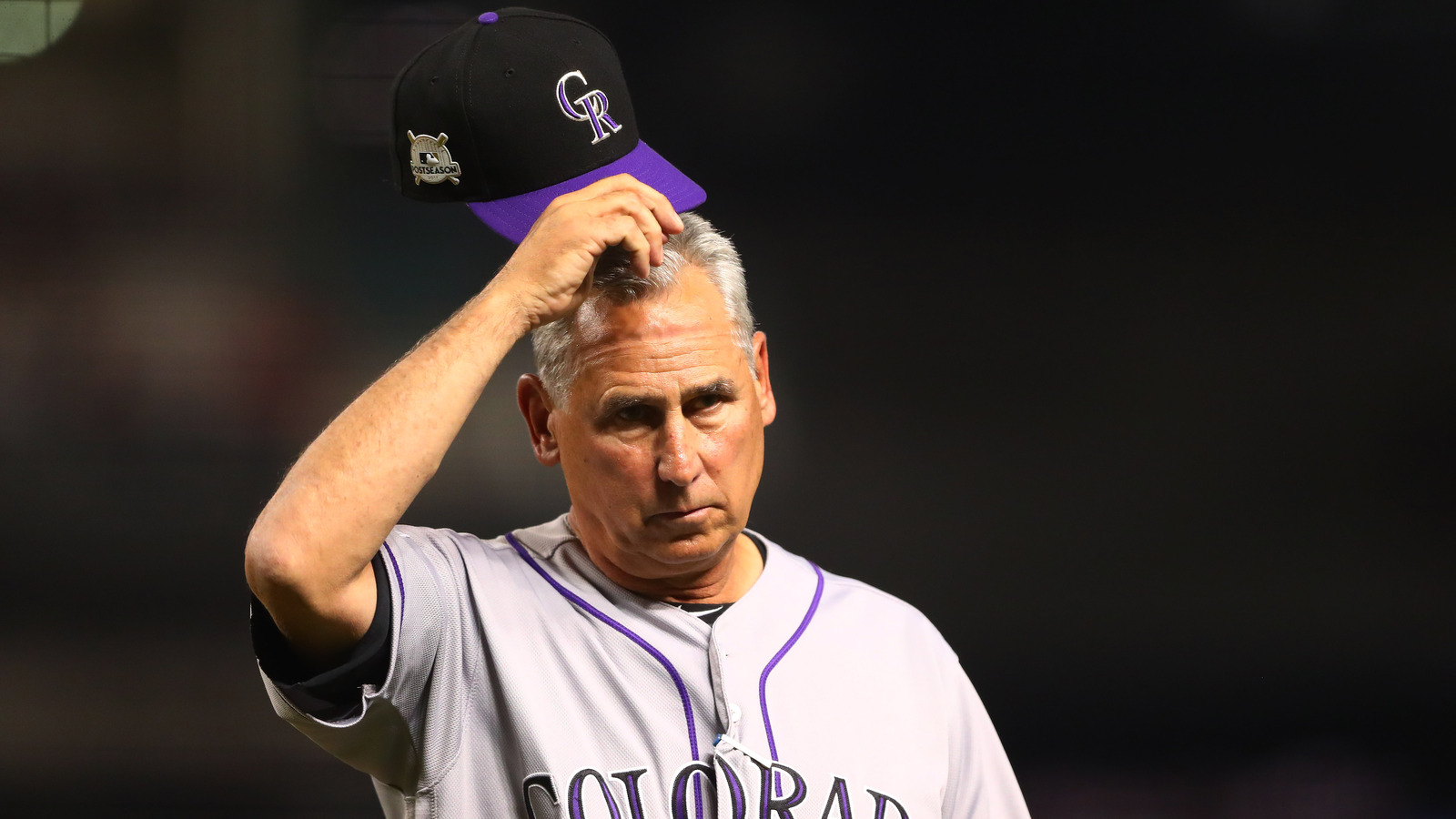 All Bud Black could do was scratch his head in disbelief as his Rockies lost to the Diamondbacks in the Wild Card game.
Mark J. Rebilas-USA TODAY Sports
Similar to the Twins, it would've been very difficult in spring training to envision the Rockies making it as far as they did this season. Yet, there they were. Charlie Blackmon had a career year at the plate, Nolan Arenado was excellent as usual and the Rockies actually got good pitching to complement their solid offense. It was a lovely season for Colorado in a year when they had no expectations. Yet the way they lost on Wednesday night was something that would make a video gamer throw the controller out of the window.
Despite falling into a 6-0 hole, you could make the argument that Bud Black out-managed Torey Lovullo. However, the Arizona manager kept rolling sevens and 11s while Bud Black was seeing snake eyes. Maybe you can recover from a night of bad luck in a multiple-game series, but in a winner-take-all game you can't recover. Now the Rockies will have to spend the entire spring thinking about what happened in one game that sent them home.
Up: Archie Bradley hit a triple and baseball is confirmed to be dumb sport
The most obvious example of the baseball gods favoring Arizona to win that game despite poor management was Archie Bradley's triple in the seventh inning. There was no reason for Bradley to be up there batting in such a high-leverage situation. He'd only had six hits in his career, and the Diamondbacks have a pretty deep bench. However, Lovullo must have wanted Bradley to pitch another inning, so the reliever stayed out there.
The questionable decision ended up turning up major roses for Arizona, as Bradley ended up smacking a two-run triple that blew the game open and had Chase Field absolutely lit. Later on, the Diamondbacks also picked up an RBI infield single thanks to a two-out bunt from Jeff Mathis. I repeat: the Diamondbacks bunted with two outs, and it worked. Arizona scored three runs off of nonsensical tactical decisions, but that's why this dumb sport is such a beautiful sport.
Down: Gary Sanchez got hit in the most delicate of spots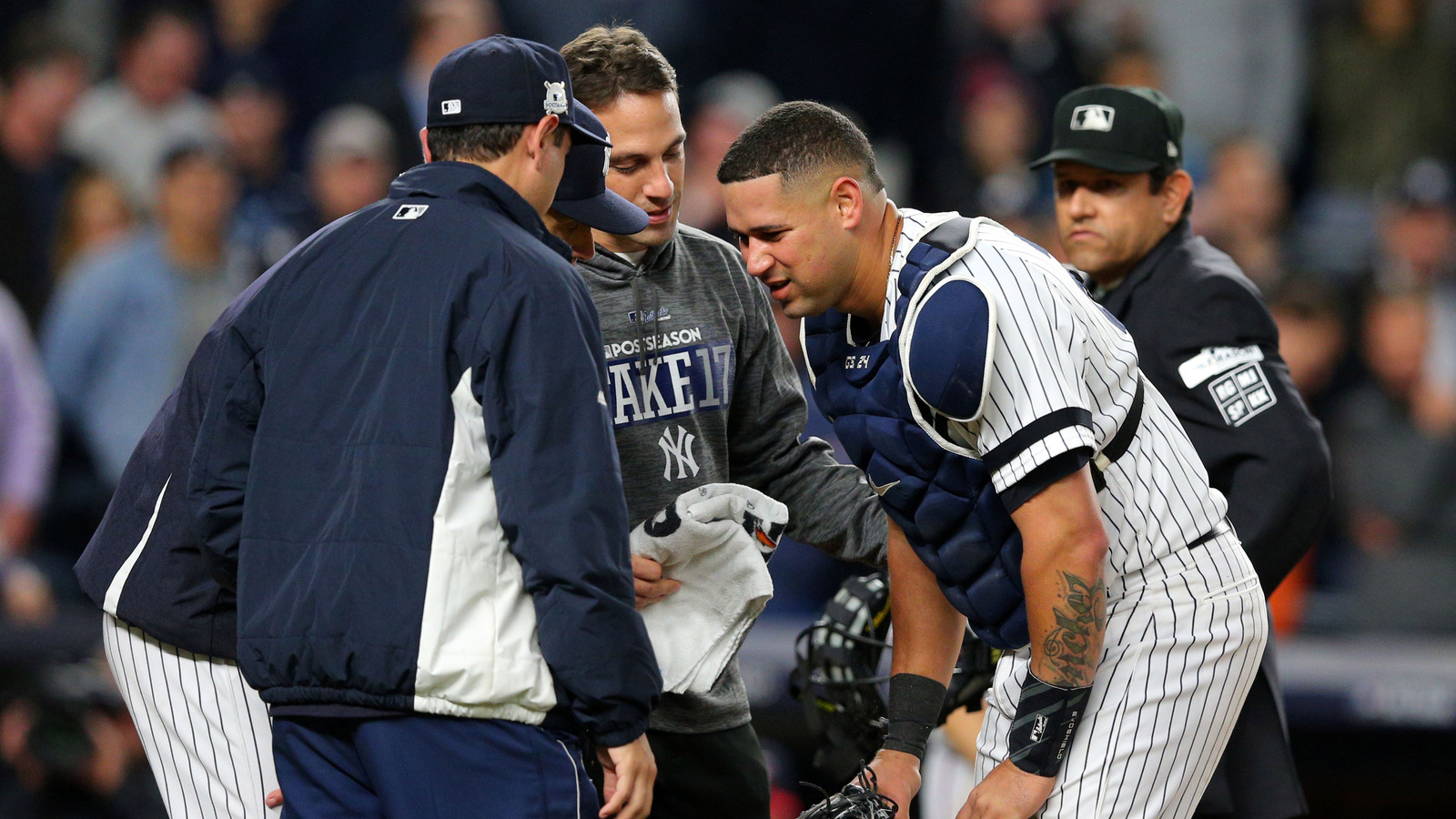 Gary Sanchez was shaken but not defeated after getting hit in a delicate place with a foul ball.
Brad Penner-USA TODAY Sports
In the latter stages of David Robertson's relief work in the AL Wild Card game, the 32-year-old righty had a moment of horror at the expense of his battery comrade, Gary Sanchez. One of his balls barely got past Brian Dozier for a foul tip, but unfortunately that ball met another pair of, well, you know where this is going.
Yankee Stadium went into a hush as Sanchez was doubled over in pain, and then the hush turned into groans and moans once the video boards at the stadium showed exactly where the ball hit Sanchez and showed it in excruciatingly slow motion. Fortunately, Sanchez was OK to continue and even let Robertson know following the game that he appreciated the sentiment Robertson showed on the mound following the incident. I'm just glad that he was wearing a cup.
MORE FROM YARDBARKER:
MORE FROM YARDBARKER
MLB News

Delivered to your inbox

You'll also receive Yardbarker's daily Top 10, featuring the best sports stories from around the web. Customize your newsletter to get articles on your favorite sports and teams. And the best part? It's free!