The 'Kyrie revolts against the King' quiz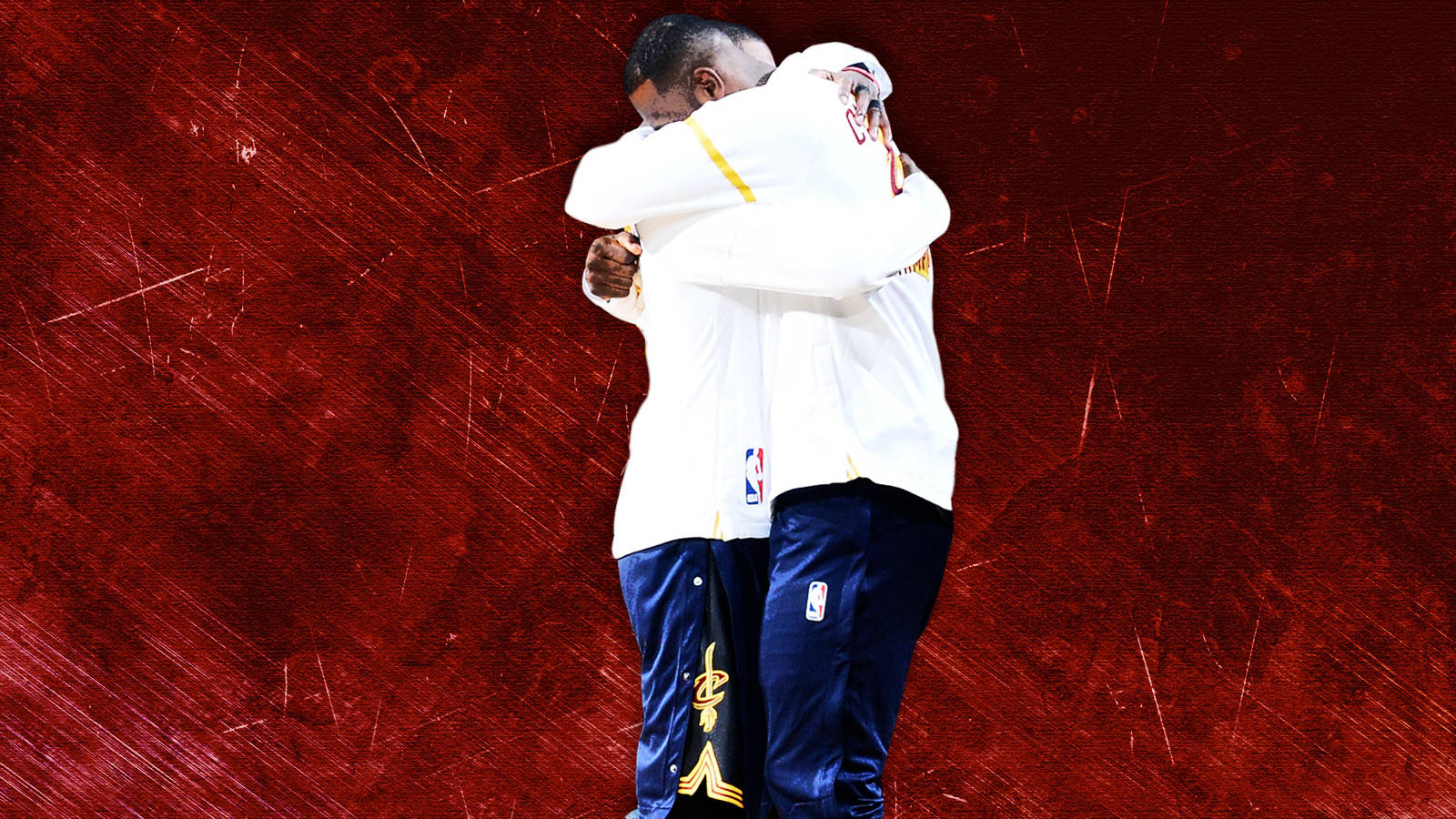 Yardbarker Illustration/Getty Images
It's the trade request heard 'round the world —excuse me, Kyrie— across the world. 
Just days after losing his 'favorite player of all time' as a teammate, it now looks as if LeBron James will lose his second-in-command as well. Kyrie Irving wants out of Cleveland, and the situation is reportedly beyond the point of no return. This has gotten the rumor mill firing on all cylinders, with some of the more scream-y folks out there claiming LeBron wants to fight Kyrie. LeBron, to his credit, shot that down. The King also refuted the claim that he is eager to see Kyrie shipped out of the 'Land, but the Cavs didn't even wait until Irving was gone before finding his replacement. Regardless, the imminent and sudden breakup of a dynamic duo that has been to the last three NBA Finals has everyone a bit upset— even the commissioner. 
Kyrie Irving is a four-time All-Star and still somehow just 25, so there will likely be no shortage of suitors looking to procure his services. While LeBron gets and deserves the lion's share of the credit for bringing a championship to the Cavs, without Irving on the team, that title simply never happens. Kyrie is a former number one overall selection in his own right, and was the one who took and hit what ended up being the most important shot in Cavs franchise history. But this all appears now to be in the suddenly distant past, as fans are forced to sit on the sidelines as Kyrie goes down this road that he must travel...
Which brings us to today's quiz of the day. Kyrie Irving feels he is ready to have his own team, but whether or not that is actually the case remains to be seen. Even with the (impending) unceremonious exit, there is no denying what he did for the Cavs franchise. With that in mind, how many of the second-leading scorers from every NBA champion in the modern era can you name in six minutes?
Good luck!
CLUE: YEAR / TEAM / POINTS PER GAME
QUIZ: Name the second-leading scorer on every NBA Champion since 1980
MORE FROM YARDBARKER
Quiz of the Day Newsletter

Delivered to your inbox

Get the Quiz of the Day, Yardbarker's daily newsletter featuring one carefully curated quiz inspired by today's headlines. Compete with your friends and the community. Emailed every weekday. Always free!