The 'Tonight, we settle the Beard vs. Brodie debate' quiz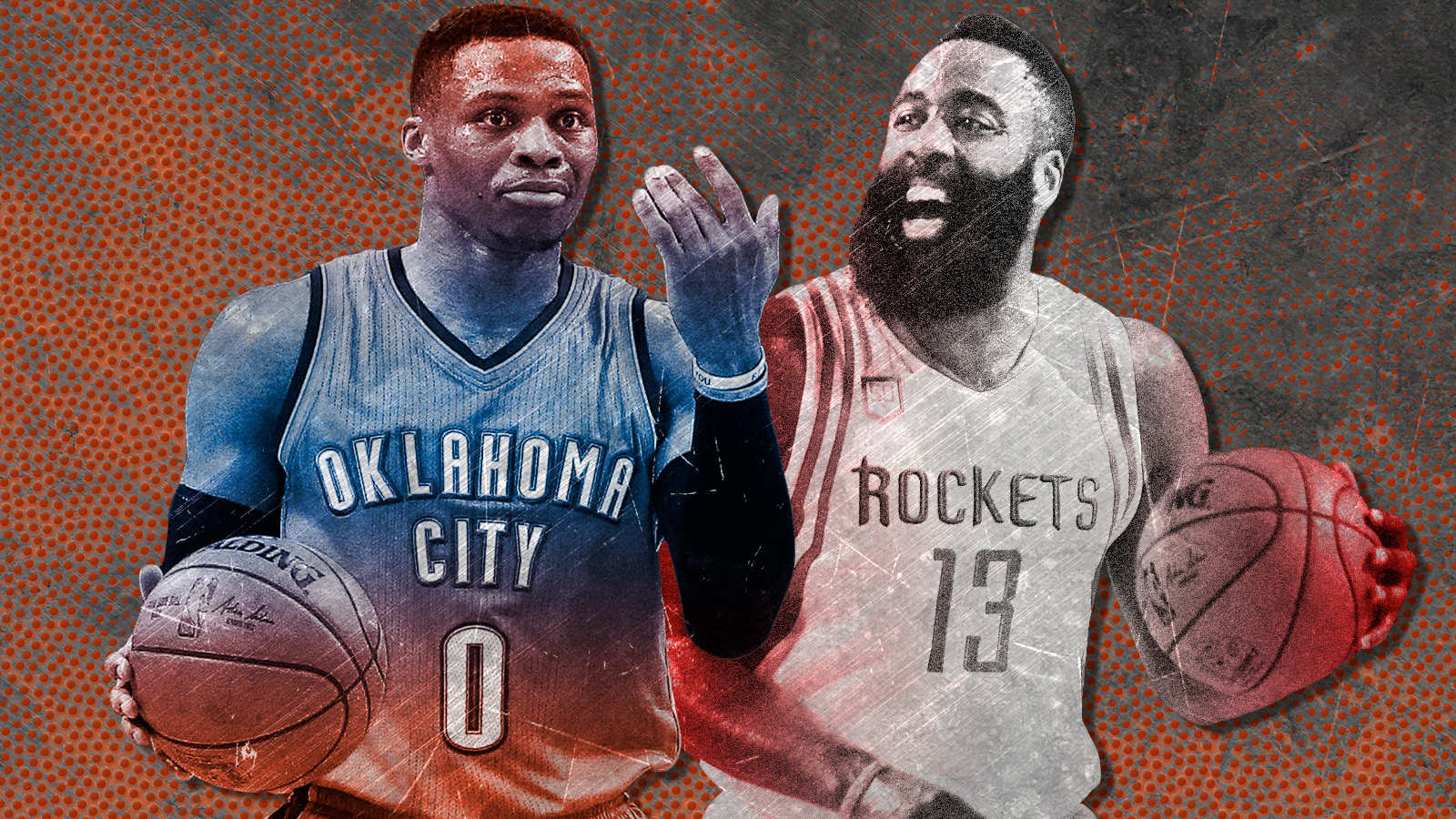 Yardbarker Illustration/Getty Images
The NBA Awards Show airs tonight on TNT, as fans will finally find out who will take home the hardware from the regular season. And sure, it might be anti-climactic to find out who was the league's regular season MVP two weeks after the end of the NBA Finals, but at least there is real drama surrounding the Association's most prestigious individual accolade. 
Thunder star Russell Westbrook is the heavy favorite to take home the MVP award after averaging a triple-double during the regular season while also leading OKC to the playoffs in its first year post-KD. If that is how the votes shake out, then James Harden will have to settle for a permanent spot on the list of best NBA seasons that didn't result in an MVP award. Kawhi Leonard likely has no real shot at winning the MVP and will just have to take solace in finally getting his own signature shoe commercial. LeBron, meanwhile, was not even nominated for the MVP despite being the best player on the planet, but at least he was able to vent his frustration over the snub by pelting small children with water balloons. 
Which brings us to today's quiz of the day. Alongside MVP, the NBA will also hand out a number of awards on Monday night. How many of the six major award winners (MVP, Rookie of the Year, Coach, Sixth Man, Defensive Player of the Year and Most Improved) from the last five seasons can you name in five minutes?
CLUE: YEAR / AWARD / TEAM
(ROY=Rookie of the Year, DPOY=Defensive Player of the Year, COY=Coach of the Year, MIP=Most Improved)
MORE FROM YARDBARKER
Quiz of the Day Newsletter

Delivered to your inbox

Get the Quiz of the Day, Yardbarker's daily newsletter featuring one carefully curated quiz inspired by today's headlines. Compete with your friends and the community. Emailed every weekday. Always free!