The 'Coach Kerr's back (is feeling much better)!' quiz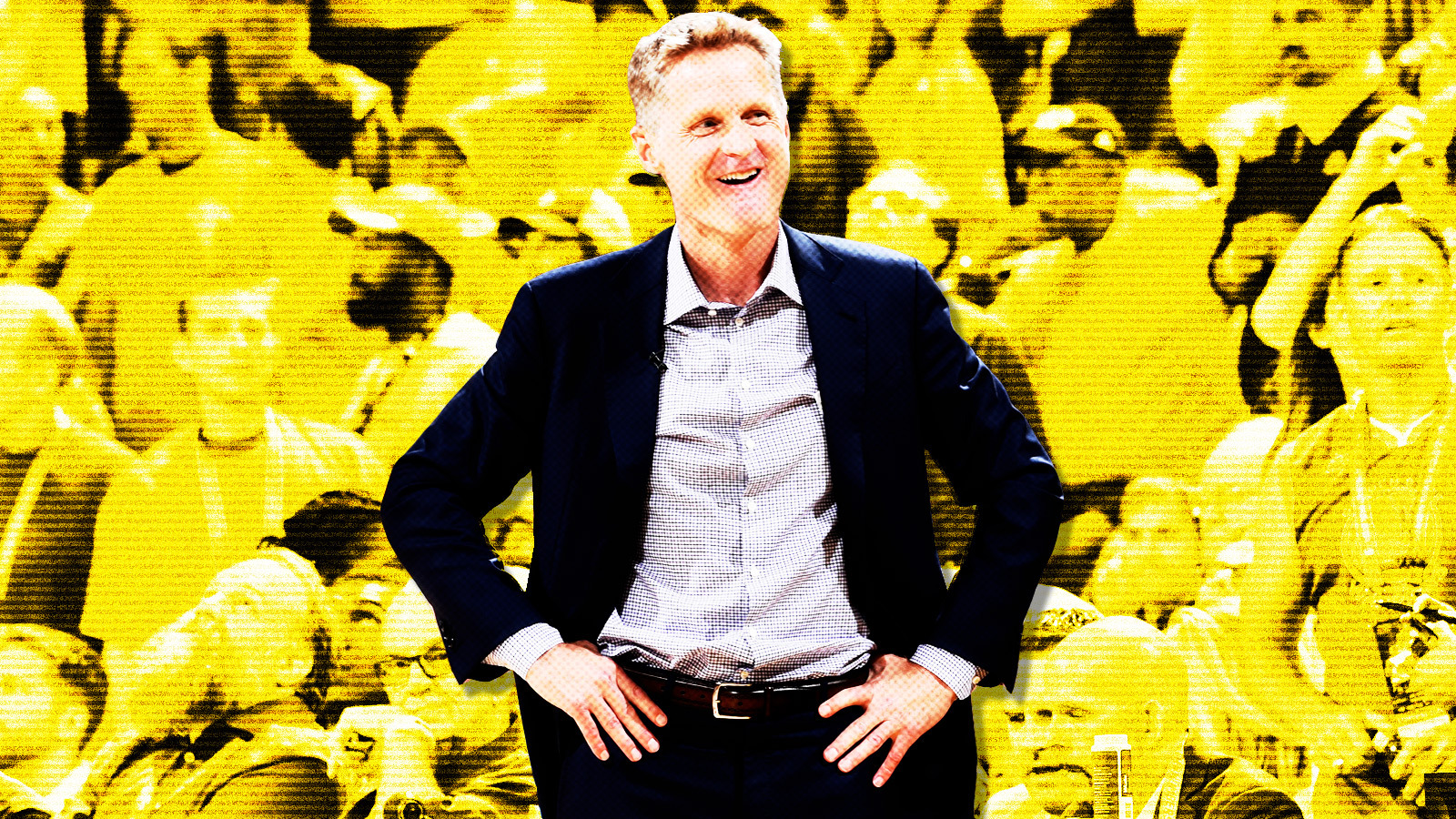 Yardbarker Illustration/Getty Images
Game 3 of the NBA Finals is Wednesday night and it's a do-or-die, make-or-break, ALL OF THE SPORTS CLICHES night for the Cleveland Cavaliers. 
Yes, the game is in Cleveland and LeBron is still LeBron (even if Steph occasionally puts him on skates too), but it's going to take a miracle for the Warriors to not take home the Larry O'Brien Trophy for the second time in three years. The Cavs can and will try to make some sort of adjustments, but they've likely now come to the realization that adding Kevin Durant to a team that had already won 73 games makes them all but impossible to stop. 
As if the Warriors needed any more inspiration, Steve Kerr finally returned to the sidelines after 47 days away dealing with unbearable back pain. Just getting Kerr back on the bench required a franchise-wide effort. Mike Brown did an admirable job in Kerr's absence, but something tells me he doesn't mind sliding back into his old role for the rest of the series. The team is now whole again and ready to pay back LeBron and company for last year's crushing Game 7 loss in Oakland and maybe finally putting that infamous meme out to pasture. After that, who knows? Maybe Kerr would consider that government job folks have been clamoring for him to take. 
Which brings us to today's quiz of the day. In 1949, the Basketball Association of America merged with the National Basketball League to form the National Basketball Association, and the first NBA Finals were held in 1950. How many of the runner-up, losing coaches from each of those Finals can you name in eight minutes?

Good luck!
CLUE: YEAR / TEAM. 
QUIZ: Name the losing coach from every NBA Finals
MORE FROM YARDBARKER
Quiz of the Day Newsletter

Delivered to your inbox

Get the Quiz of the Day, Yardbarker's daily newsletter featuring one carefully curated quiz inspired by today's headlines. Compete with your friends and the community. Emailed every weekday. Always free!