The 'Kobe finally does something that Jordan did not do' quiz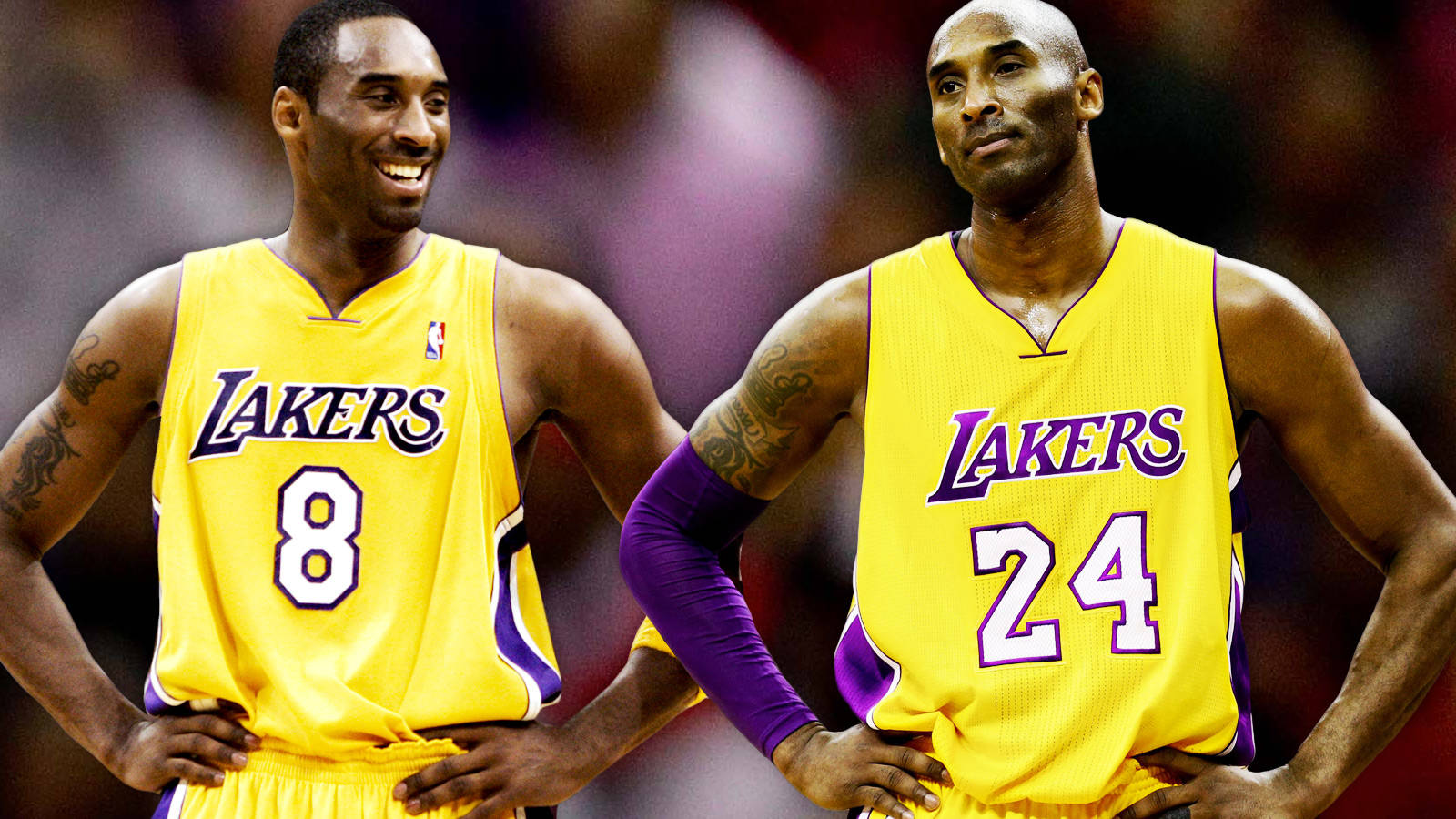 Yardbarker Illustration/Getty Images
We're still a month or so away from the start of the NBA season, but teams have already begun to announce a number of ceremonies, or more specifically, a number of number ceremonies that will take place during the 2017-18 campaign. 
The Celtics announced that they would retire Paul Pierce's #34 shortly after he retired last season. The Chris Bosh era in Miami did not have a happy ending, but Pat Riley and the team tried to make up for it by announcing that it would soon take his #1 out of circulation and hang it up in the rafters alongside such Miami Heat legends like Michael Jordan and Dan Marino. Zach Randolph no longer calls Memphis his home, but sometime this season he will become the first Grizzlies player in franchise history to have his number retired. And just this week, the Lakers made the obvious official as the team announced they will retire not one, but both numbers that Kobe Bryant wore during his illustrious career in Los Angeles. 
Sure, you may argue that the team should only retire one of his numbers, but determining which number he was a better player in is a Sisyphean task (which doesn't mean someone out there didn't give it a whirl), so simply retiring both makes the most sense. Besides, if these two paragraphs from NBA.com won't convince you that both #8 and #24 deserve to hang in the rafters of the Staples Center, then nothing will:
The 18-time All-Star retired as the first player in NBA history to play at least 20 seasons with a single franchise, capping off his illustrious career with a 60-point performance vs. Utah on April 13,  2016. Bryant helped lead the Lakers to five NBA Championships (2000, 2001, 2002, 2009, 2010), earning Finals MVP honors in 2009 and 2010. Voted the NBA's Most Valuable Player in 2008, Bryant earned First Team All-NBA honors 11 times and was a member of the All-Defensive First Team on nine occasions.

Bryant sits as the Lakers all-time leader in regular season games played (1,346), points (33,643), three-pointers made (1,827), steals (1,944) and free throws made (8,378), while owning franchise playoff records for games played (220), points (5,640), three-pointers made (292) and free throws made (1,320).
Which brings us to today's quiz of the day. Kobe may be the first player in league history to have two numbers retired with the same team, but having a number retired in the NBA isn't exactly exclusive company. How many of the NBA's retired jersey numbers can you identify in 10 minutes?
Good luck!
CLUE: TEAM / JERSEY NUMBER. *non-player; **never played for team
Notes: List does include numbers retired for fans, players from other sports or non-traditional jersey numbers. OKC's retired numbers are all from the Sonics era and are listed as such here. 
QUIZ: Name every player in NBA history to have his number retired
MORE FROM YARDBARKER
Quiz of the Day Newsletter

Delivered to your inbox

Get the Quiz of the Day, Yardbarker's daily newsletter featuring one carefully curated quiz inspired by today's headlines. Compete with your friends and the community. Emailed every weekday. Always free!