The 'Josh Gordon is back and the NFL will have to deal with it!' quiz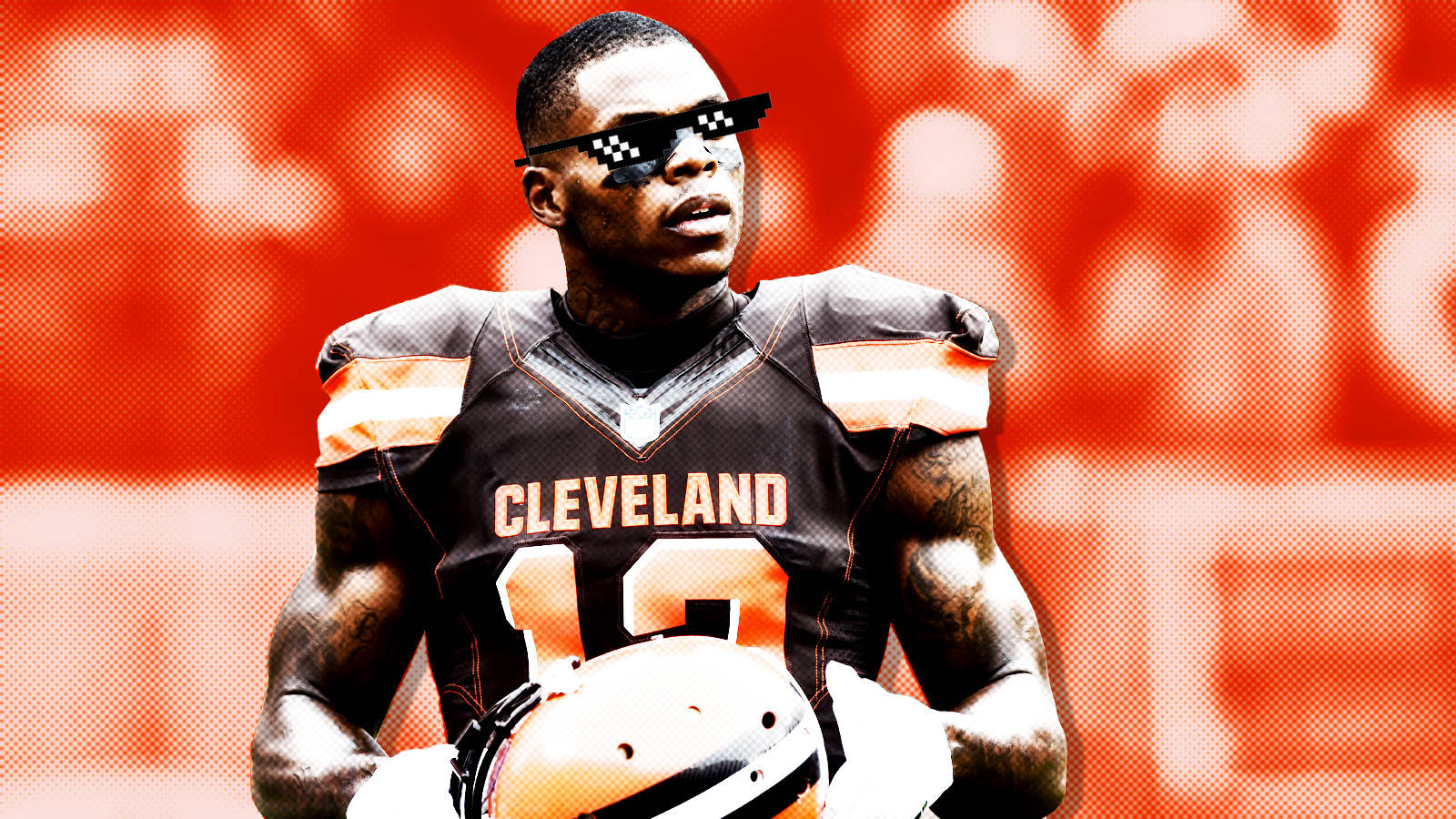 Yardbarker Illustration/USA Today Images
NFL Week 14 was an eventful one. There was a blizzard in Buffalo, an ugly incident in Jacksonville, and the league's leading MVP candidate was lost for the season to a torn ACL. With all that happening (and much more) throughout the league, you're forgiven for not paying close attention to the lowly Cleveland Browns. Sure, they dropped another game on Sunday, and did so in very Browns fashion, leaving the team just three more games to avoid the dreaded 0-16 season. But lost in all that muck and mire is the best story to come out of the NFL in 2017: Josh Gordon's return to prominence. 
Gordon's past is well known at this point. Substance abuse coupled with off-field issues kept the former Baylor receiver away from football for the better part of three seasons, and it was widely assumed that we'd never see him on an NFL field ever again. But Gordon worked hard to get his life in order and was allotted a second chance by Hue Jackson and the Browns, and now both parties are reaping the rewards. Sure, Gordon hasn't been his old, elite self just yet, but he is the team's best receiver and is being treated as such. In the two games he's played in 2017, Gordon has 17 targets, by far the most on the team over that time. He also hauled in his first touchdown in nearly four years on Sunday. Of course, the NFL being what it is, he was immediately criticized for trying to have a little fun, ironically by someone who is no stranger to wasting away in Margaritaville himself. He will no doubt face quite a bit of backlash during his comeback, but Gordon's swag game is also still on point, so anyone coming at him, on or off the field, had best be prepared.
Which brings us to today's quiz of the day. In 2013, Josh Gordon had arguably the best receiving season in Cleveland Browns history, but even so, he does not hold the team record for most TDs caught in a season. With that in mind, how many players who do hold or share the record for most touchdown catches in one season for every NFL team do you think you can name in five minutes?
Good luck!
CLUE: TEAM / TOUCHDOWNS / YEAR(S)
Note: For this quiz, AFL seasons prior to the 1967 NFL-AFL merger were not included.
QUIZ: Name the NFL player with the most receiving touchdowns in one season for every team
MORE FROM YARDBARKER
Quiz of the Day Newsletter

Delivered to your inbox

Get the Quiz of the Day, Yardbarker's daily newsletter featuring one carefully curated quiz inspired by today's headlines. Compete with your friends and the community. Emailed every weekday. Always free!