The 'Forget Calvin, bring back Jerry' quiz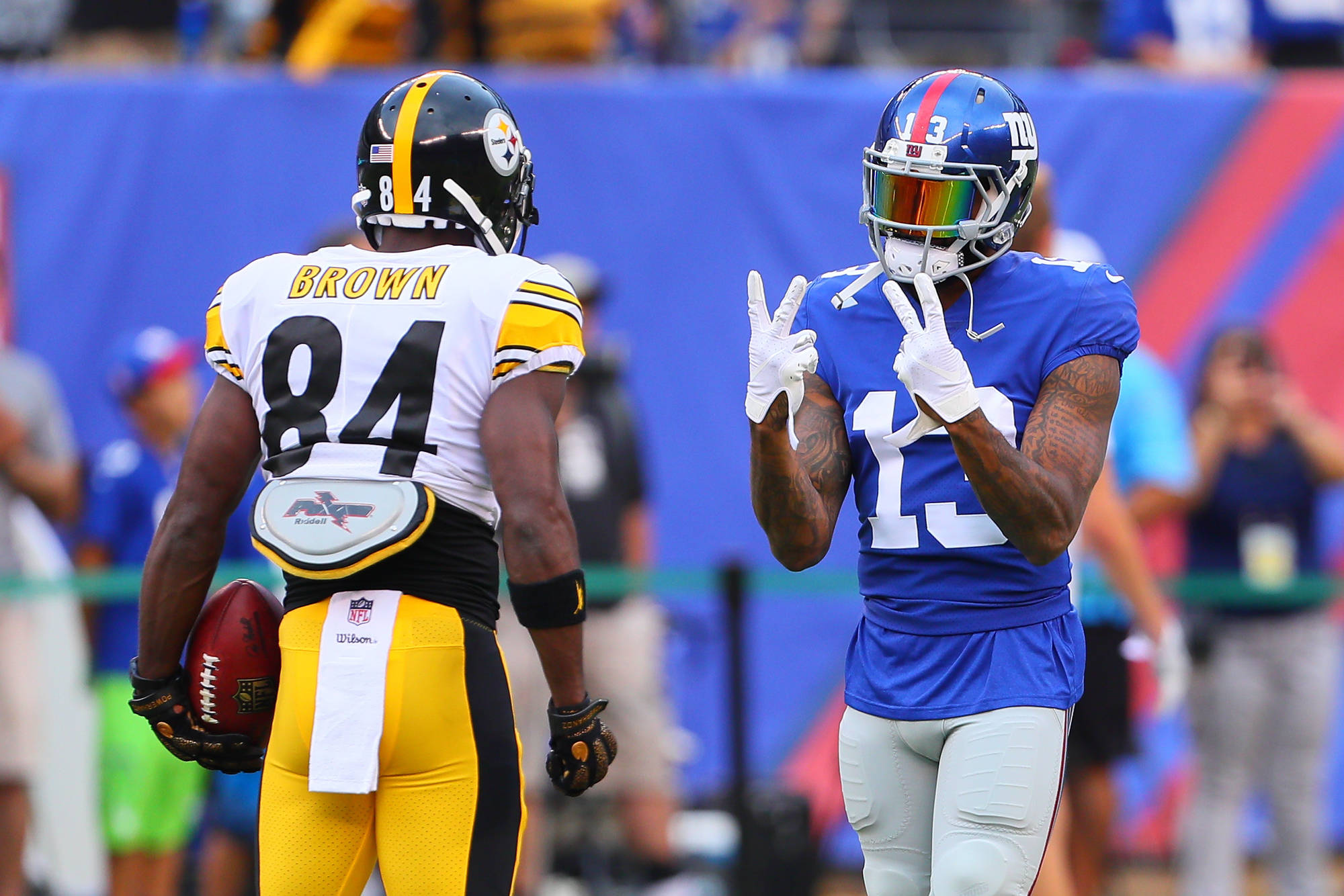 Icon Sportswire/Getty Images
The wide receiver has become something of a position du jour in the NFL as football further accelerates into a fast-paced, pass-happy, acrobatic spectacle and leaves the hard-nosed, smash-mouth, bruising trenches behind. The flashiest stars make incredible, one-handed catches; let me repeat that – make incredible, one-handed catches, okay, one more time; make incredible, one-handed catches and arrive at practice in insanely expensive automobiles. When not 'discussing' who should be paid the most in the league, Odell Beckham, Jr. and Mike Evans are on the precipice of joining elite company. If both fourth-year wideouts gain 1,000 receiving yards in 2017, they will match Randy Moss and A.J. Green as the only players in NFL history to have 1,000 receiving yards each of their first four seasons. That's impressive company, and football fans (particularly fantasy football fans drafting Beckham and Evans in the first round) want to see them put up those numbers. 
But while some teams may feast, others face famine. It's not fair to say that the New York Jets are getting their 'just desserts' for cleaning house when No. 1 WR Quincy Enunwa suffered a season-ending neck injury, while a guy named Lucky Whitehead can't catch a break. So now that the receiving corps is a desert landscape, can you even name one player to catch the ball for the Jets? Maybe they should join the teams trying to pull Calvin Johnson out of retirement. Or perhaps they should go another route. Jerry Rice seemingly still has what it takes to be an NFL WR, even at 54 years old. Like a fine wine, the G.O.A.T. gets better with age. Make the call, Jets. What else do you have to lose, besides maybe 16 games?
Which brings us to today's quiz of the day. Even with the modern-day receiver renaissance, only one wide receiver has led the entire NFL in fantasy football points since 1980. With that in mind, can you name the top scorer in fantasy football from every season in that time frame? Five minutes are on the clock. 
Good luck! 
CLUE: YEAR/POSiTION/POINTS
NOTE: Standard scoring as per Pro Football Reference.
QUIZ: Name the top scorer in fantasy football each year since 1980
MORE FROM YARDBARKER
Quiz of the Day Newsletter

Delivered to your inbox

Get the Quiz of the Day, Yardbarker's daily newsletter featuring one carefully curated quiz inspired by today's headlines. Compete with your friends and the community. Emailed every weekday. Always free!