The 'Greatest Show temporarily not on turf' quiz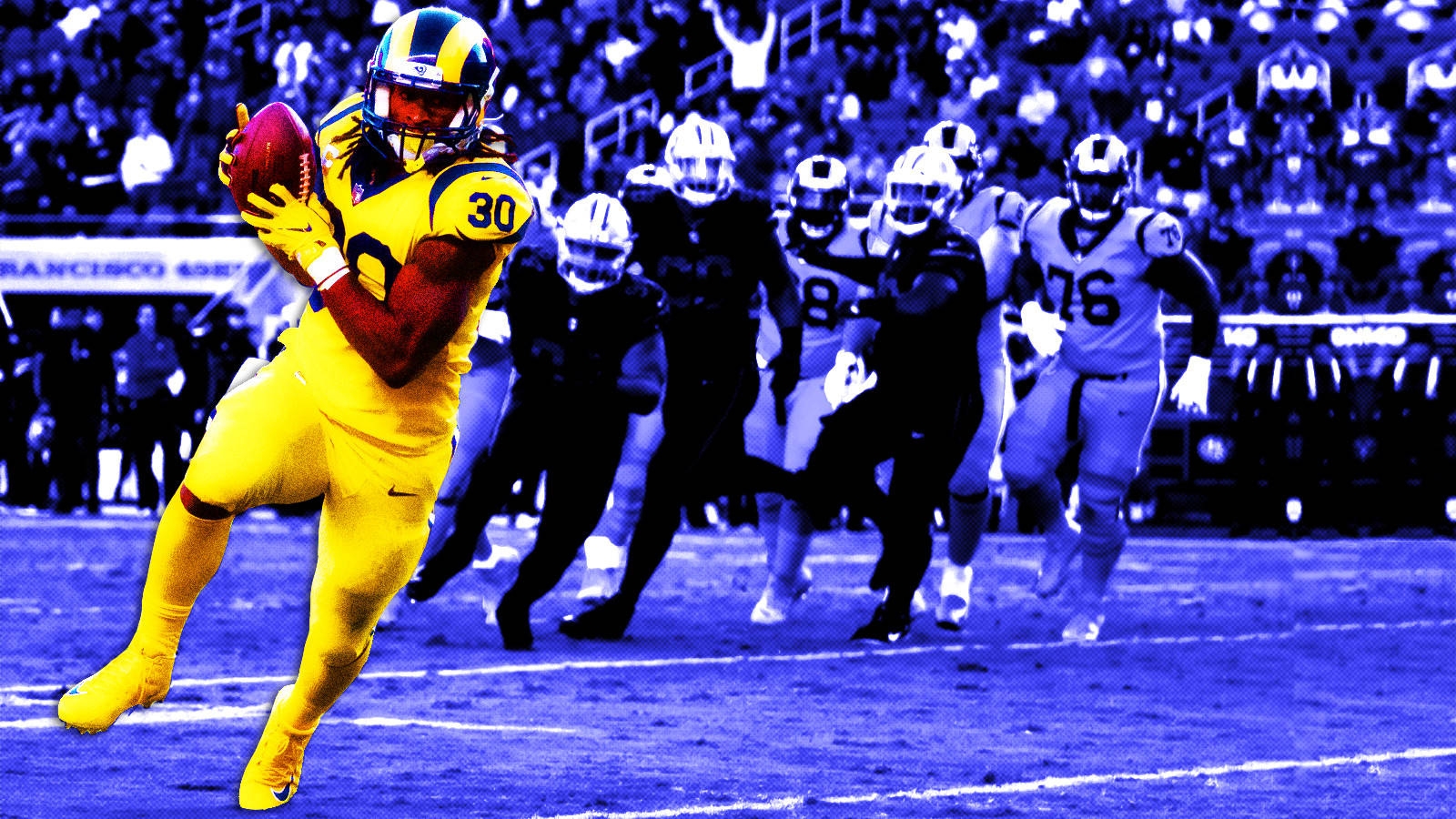 Yardbarker Illustration/USA Today Images
Well, that was certainly unexpected. 
What was supposed to be another schadenfreude-filled Thursday Night Football game between rebuilding franchises turned out to be a shootout of the epic variety, featuring a final score that's literally never been seen before. The Rams came out victorious, leaving the team feeling good about itself. Probably a little too good, in fact, but hey, let them have their moment. And sure, Rams fans shouldn't be ordering tickets to Super Bowl LII just yet, but for the first time in a while, they can feel good about both their coach and their quarterback, something that hasn't happened since the Greatest Show on Turf days.
The L.A. faithful (assuming there are actual faithful L.A. folks out there) can also feel encouraged knowing this could be the year where Todd Gurley realizes his vast potential. Prior to the season, Gurley said he should be the top pick in fantasy drafts, and through three games, he just might be on to something. Gurley has been a touchdown machine so far and has looked like the weapon fans expected him to be when the Rams took him with the 10th overall pick in 2015. 
Which brings us to today's quiz of the day. The last time a member of the Los Angeles Rams led the NFL in rushing touchdowns was the 1990 season. Since then, 34 different NFL running backs have either led or tied for the most rushing touchdowns in one season. How many of these leaders can you name in six minutes?
Good luck!
CLUE: YEAR / TEAM / TOUCHDOWNS
QUIZ: Name every yearly rushing touchdown leader in the NFL since 1990
MORE FROM YARDBARKER
Quiz of the Day Newsletter

Delivered to your inbox

Get the Quiz of the Day, Yardbarker's daily newsletter featuring one carefully curated quiz inspired by today's headlines. Compete with your friends and the community. Emailed every weekday. Always free!