NHL Western Conference Final: A battle of teams exorcising playoff demons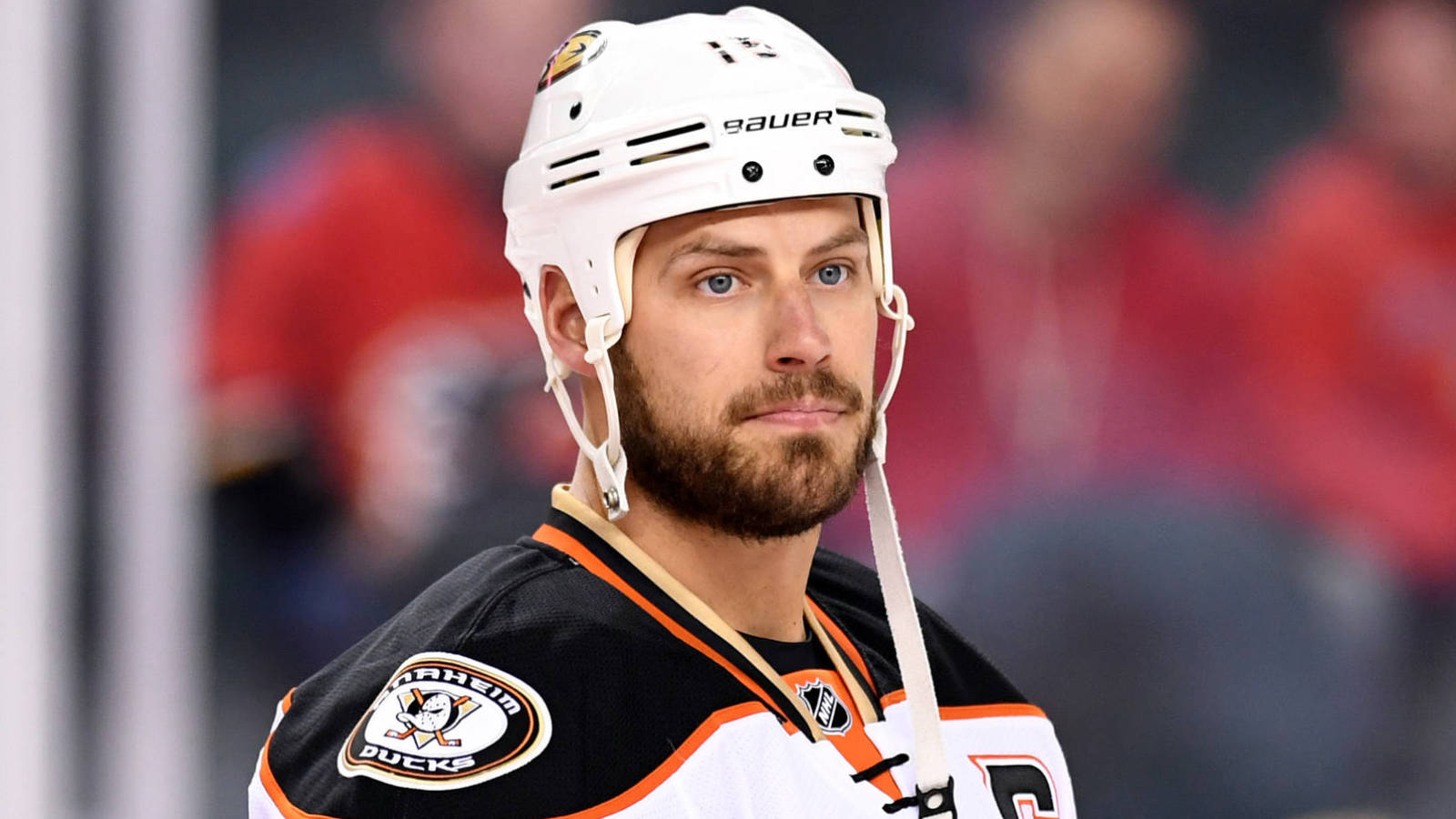 Anaheim Ducks center Ryan Getzlaf has been one of the best players during the Stanley Cup Playoffs.
Candice Ward/USA TODAY Sports
The first round of these Stanley Cup Playoffs showed that the regular season meant absolutely nothing. In Round 2, the Western Conference teams took that madness, turned it up to 11 and — more than likely — made a lot of people wish they hadn't bet any money on teams that have now started their summers early.

Now here we are with an unlikely Western Conference Final matchup that, while unexpected, looks like it is going to be very good. (And every bit as entertaining as the matchup out East — don't let anyone tell you otherwise.) Better yet, it is a rematch of a series from last year's postseason, only this year, the Ducks and Predators have exorcised demons and are riding high.

Here's a look at the teams squaring off in the Western Conference Final.

Anaheim Ducks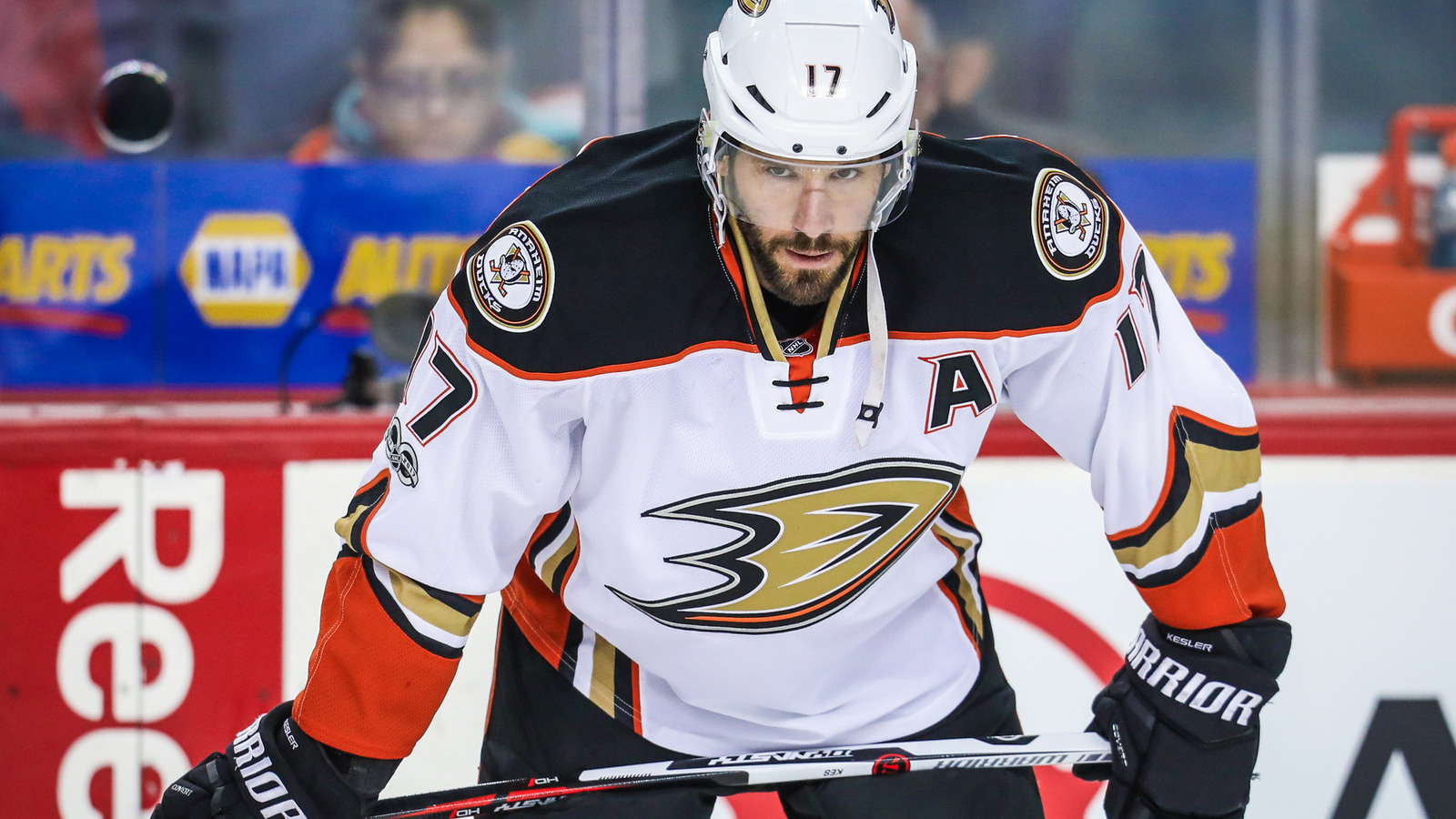 Anaheim Ducks center Ryan Kesler has a history of playing well against the Nashville Predators.
Sergei Belski/USA TODAY Sports
After sweeping the Calgary Flames in Round 1, the Ducks duked it out with an Edmonton Oilers team that hit a lot of hockey fans with the feels. Anaheim ground it out to emerge with a 2-1 victory in Game 7, a feat the team notoriously couldn't accomplish in the past, and punch its conference final ticket.
X-factor: The level to which Ryan Getzlaf has played these playoffs has been the driving force for Anaheim. The veteran has eight goals and seven assists in 11 playoff tilts and is playing some of the best hockey of his life.
The difference maker for the Ducks: The opposing Predators would be smart to keep an extra eye on Ryan Kesler. In addition to his all-around NHL prowess, he has a history of getting the better of Nashville. As Adam Vingan of the Tennessean reports, Kesler registered "11 points in six second-round games with the Vancouver Canucks in 2011" against the Preds. He'll likely be highly motivated to re-create that highlight reel.
Player you might not be watching, but should be: I'm calling a two-way tie between Andrew Cogliano and Nick Ritchie. However, after notching the game-winner against the Oilers in Game 7, Ritchie is probably on everyone's radar now.
Goalie performance so far in the playoffs: Although netminder John Gibson hasn't been one of the titans between the pipes this postseason, he buckled down to hold Edmonton to a single goal in a crucial Game 7. Gibson is noted for learning from his mistakes and quickly getting back to work. That mentality will be very necessary versus Nashville.
Extra edge over the Predators: It sounds so painfully facile to suggest that experience has an effect on a series, but that's how the Ducks defeated two young teams in Calgary and Edmonton. Surely they want to play that up against a red-hot Nashville team making its Western Conference Final debut.
Nashville Predators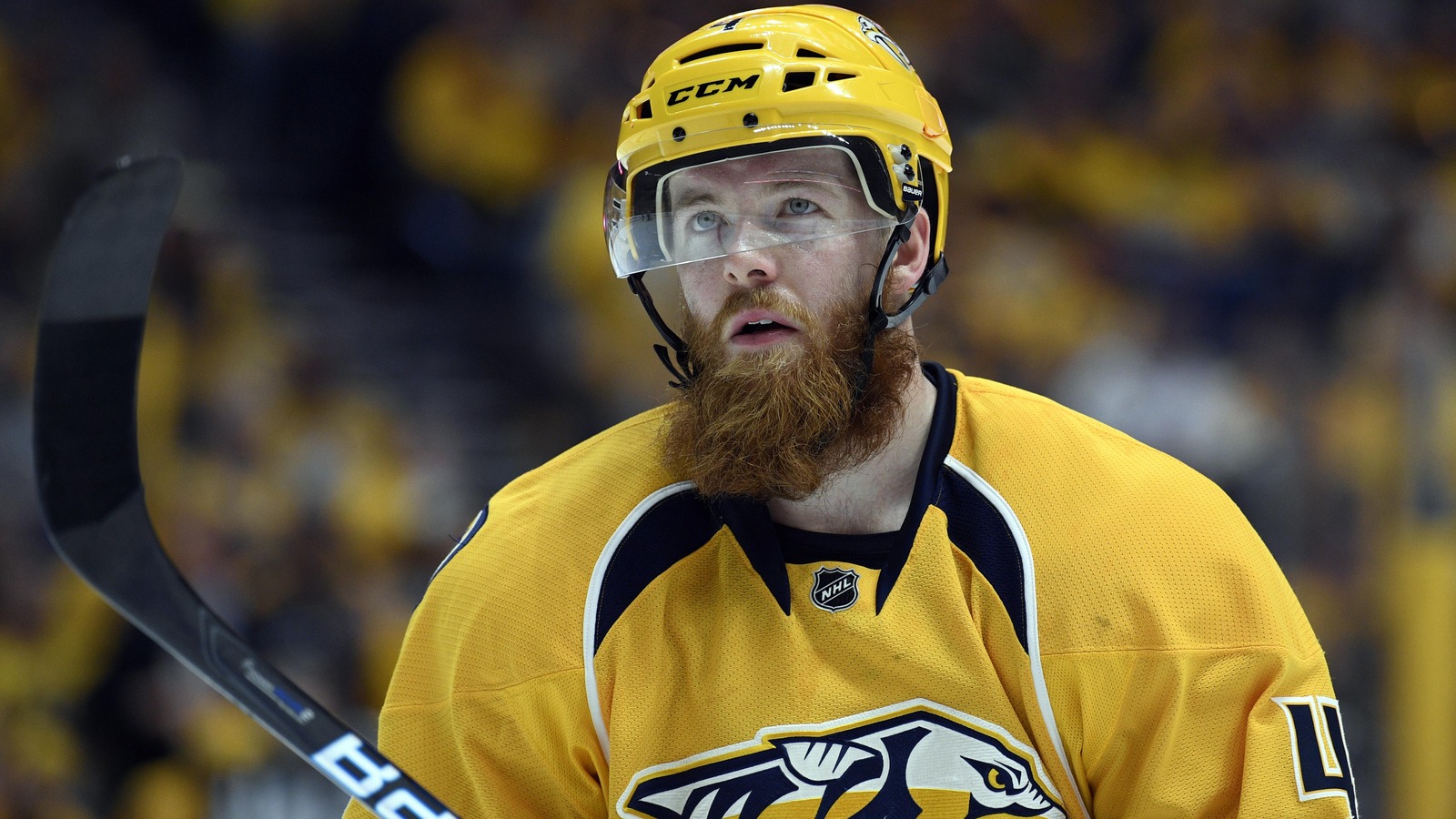 Nashville Predators defenseman Ryan Ellis has provided more scoring from the blue line this postseason.
Christopher Hanewinckel/USA TODAY Sports
If you are in need of an example of a team that got hot at the right time, look no further than the Predators. Pekka Rinne and company have annihilated the competition, sweeping the heavily favored Chicago Blackhawks and making almost equally as quick work of the St. Louis Blues. Now, they enter the Western Conference Final for the first time in the history of the franchise.
X-factor: Ryan Ellis. Nashville always has a defenseman who goes from sleeper to an on-the-radar threat. Ellis is the current player in that rotation as he leads the team in scoring whilst manning the blue line.
The difference maker for the Predators: Not just one player is carrying the team. After the first round we discussed the efficiency of the Forsberg-Johansen-Arvidsson line combination. The rest of the team has followed suit, resulting in nine different Preds scoring game-winners this postseason.
Player you might not be watching, but should be: Nashville has, again, had a history of showcasing two-way defensemen. Although the spotlight is currently on Ellis, keep an eye on the rest of the blue line. It is incredible how this team's defense really can turn into its best offense.
Goalie performance so far in the playoffs: Forward Viktor Arvidsson has the best description of Pekka Rinne's play, as told to Arpon Basu for NHL.com: "He's been our best player in the whole playoffs so far, making saves that you don't think are possible and keeping us in games... He's been unbelievable."
Extra edge over the Ducks: For starters, Nashville has beaten Anaheim twice in the playoffs, including last year's Round 1 matchup. (Nashville won in seven games and advanced to face the San Jose Sharks in Round 2.) That killer instinct that propelled them past two tough Central Division foes in Chicago and St. Louis won't diminish when the Preds face off with Anaheim.
MORE FROM YARDBARKER:
QUIZ: Name every player on the 2006-07 Stanley Cup winning Anaheim Ducks
Can you name every player on the 2006-07 NHL Stanley Cup winning Anaheim Ducks?
Clue: Number/Position
MORE FROM YARDBARKER
NHL News

Delivered to your inbox

You'll also receive Yardbarker's daily Top 10, featuring the best sports stories from around the web. Customize your newsletter to get articles on your favorite sports and teams. And the best part? It's free!