The 'I am a rock, I am an Islander' quiz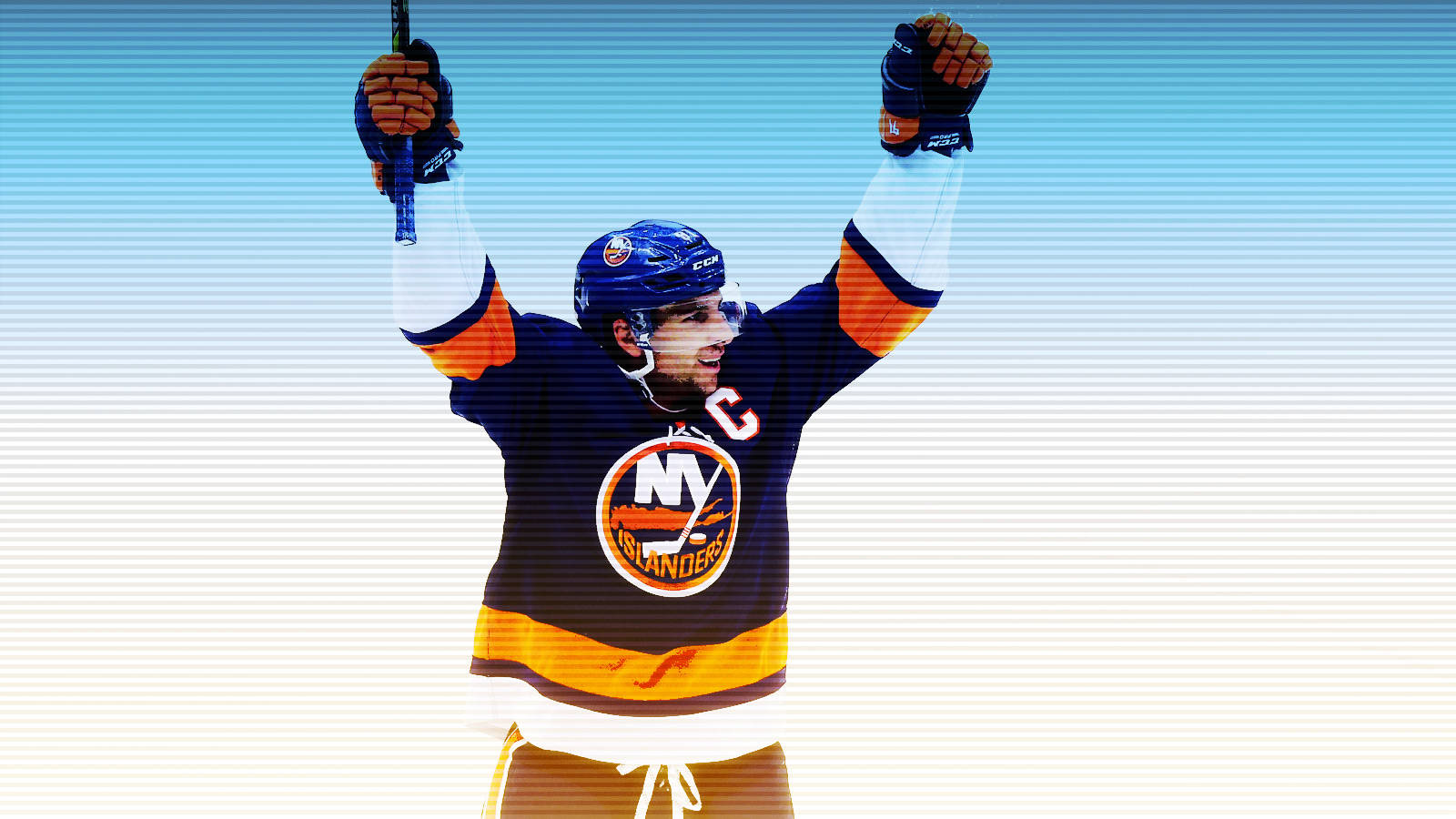 Yardbarker Illustration/USA Today Images
The New York Islanders franchise is currently at a bit of a crossroads. They are playing well, with 32 points through 24 games, good enough for fourth place in the Eastern Conference. Captain John Tavares is arguably playing the best hockey of his career also. The former first overall pick has 16 goals, third most in the league at the moment, and is in the top 10 for total points and points per game as well. That's the good news.
The bad news is the Islanders still do not have a permanent home. The Barclays Center has acted as the Isles' home arena for the last three seasons, but the team is itching to move on to greener pastures. The team will call Barclays home for at least one more season, but ownership would like to see Belmont Park become the team's stomping grounds, a move that is also supported by commissioner Gary Bettman. Problem is, Tavares is a free agent following this season and would like to have a better idea of where the Islanders will call home going forward before committing to the team long-term. It's no guarantee that the stadium issue gets resolves before Tavares hits the open market, so New York could be facing the unenviable situation down the road of opening up a new arena, but without the best player the franchise has had since the days of Mike Bossy. 
Which brings us to today's quiz of the day. Tavares has worn the captain's "C" on his sweater since the 2013-14 season, but if things don't go according to plan, the team might need to find itself a new captain next year. With that in mind, can you name the current captain for each NHL franchise in six minutes?
Good luck!
CLUE: TEAM / SEASON NAMED CAPTAIN
Note: Four teams (Arizona, Buffalo, Toronto & Vegas) do not currently have a captain, while Carolina has co-captains.
QUIZ: Name the current captains of every NHL team
MORE FROM YARDBARKER
Quiz of the Day Newsletter

Delivered to your inbox

Get the Quiz of the Day, Yardbarker's daily newsletter featuring one carefully curated quiz inspired by today's headlines. Compete with your friends and the community. Emailed every weekday. Always free!