Sports & Politics Intersect: Is Jerry out of his league?
Front Five: The top stories that shaped both sports & politics this week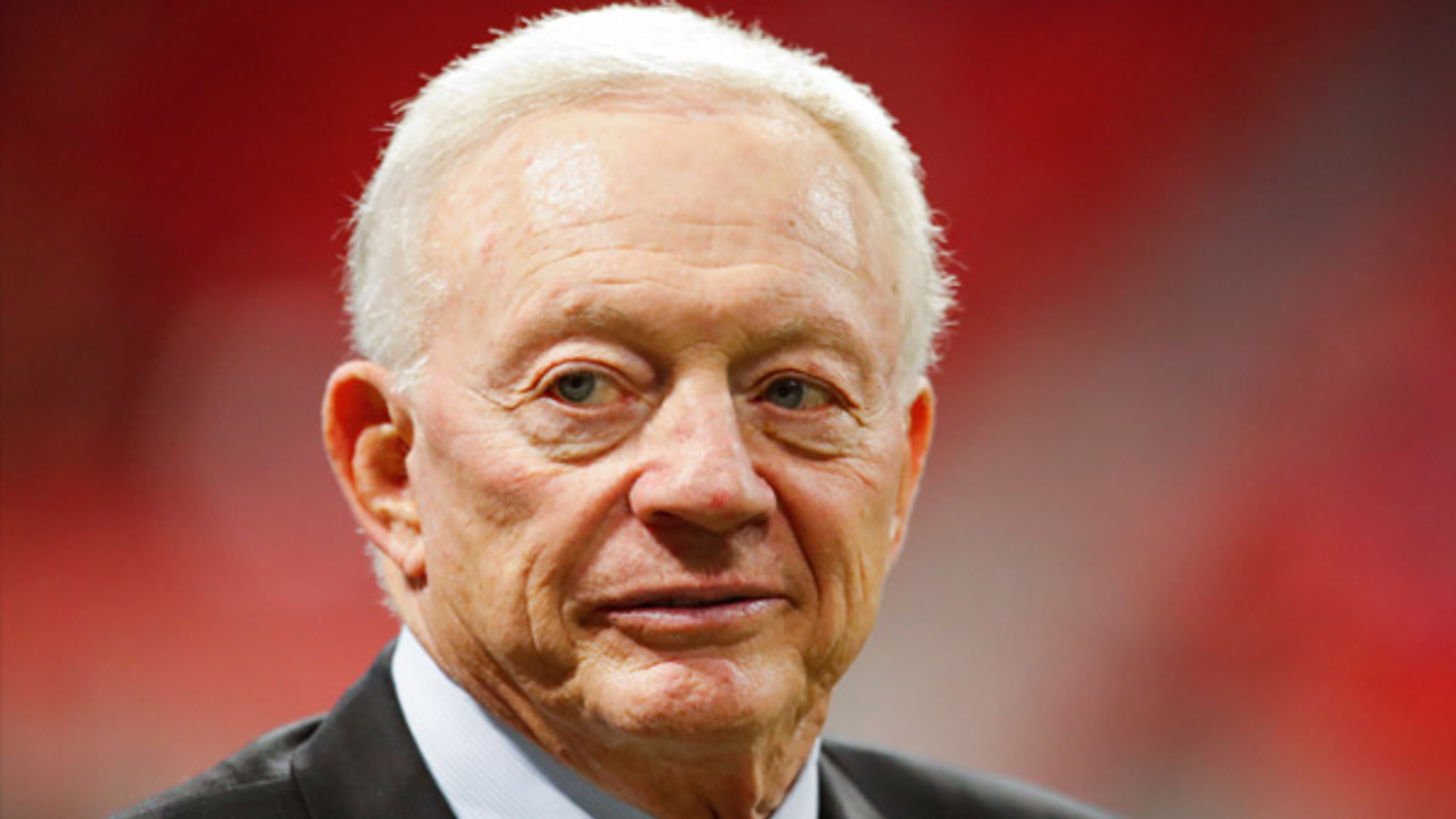 Todd Kirkland/Icon Sportswire/Getty Images
"I'm gonna come after you with everything I have." - Jerry Jones, Dallas Cowboys owner
In this week's episode of the ongoing soap opera that is the NFL, it's Jerry Jones versus the whole world.
Last week, Jerry Jones threatened to sue the NFL and his fellow owners over a contract extension for commissioner Roger Goodell. This week, the NFL struck back – perhaps a sign that the other owners are siding with Goodell? – sending a letter accusing him of "conduct detrimental to the league's best interest." The letter serves as an official document the other owners could use should they pursue disciplinary action against Jones. There's even a rumor going around that the other owners are exploring a nuclear option that would kick Jerry Jones out of the league. Jones has called this possibility "laughable."
It's unclear what next week will bring, but at the very least, we now know exactly why Jones has been waging war against Goodell: the Zeke Elliott suspension. Despite previous claims that his beef with the commissioner was about something bigger, including Goodell's handling of players' activism, ESPN's "Outside the Lines" published a story Friday that says otherwise.
"If you think Bob Kraft came after you hard, Bob Kraft is a p---y compared to what I'm going to do," Jones reportedly said on the call where the league informed him that Elliott was going to get a six-game ban.
By the looks of it, Jerry Jones might have lost this battle. At least he can take comfort in knowing that he's not alone in thinking that Roger Goodell doesn't deserve such a lucrative extension. Earlier this week, several current NFL players made their thoughts known.
- Fidel Martinez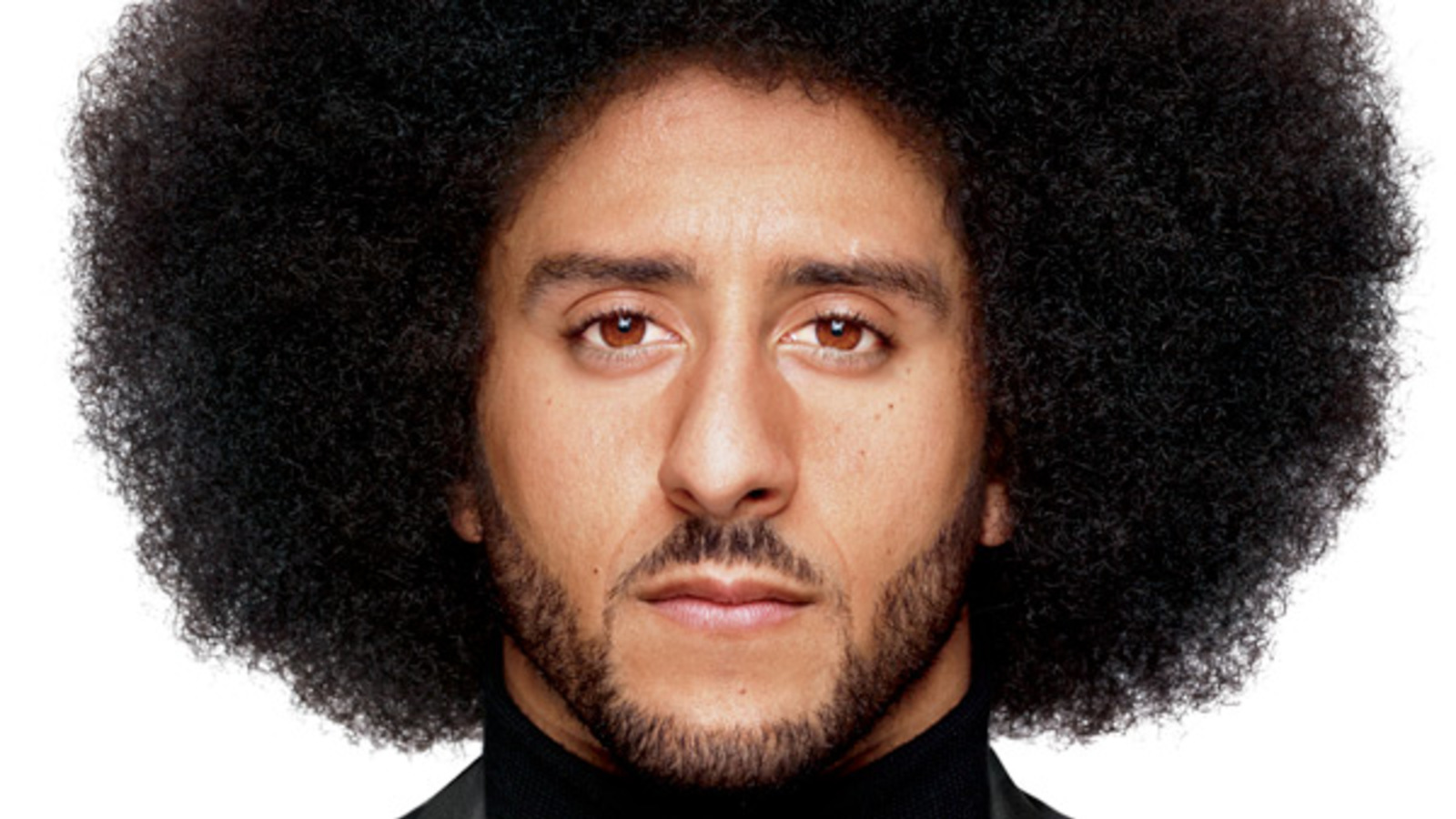 GQ Magazine
"You are an American hero. You may not feel like a hero right now, but one day, people will realize the sacrifices that you made for so many others." - Linda Sarsour on Colin Kaepernick
Because Colin Kaepernick took a seat during the national anthem, he still has not been signed by any of the 32 NFL teams, but everything he's stood for off the field has led to GQ naming him one of the publication's Men of the Year. 
Kaepernick began sitting, then taking a knee to protest unjust police brutality against unarmed black men last season and has since been joined not only by some of his peers in the NFL, but many athletes in the sports world at large. Kap's stance, however, has been the most divisive sports story for more than a year now, with the conversation reaching the country's executive office for two different administrations – with current President Donald Trump using expletives to describe those who kneel during the national anthem. 
Kaepernick has largely excused himself from the public conversation during his free agency, but has silently continued his work in inner-city communities and finished his pledge to give $1 million to "organizations working in oppressed communities."
Kaepernick has also filed a collusion lawsuit against the NFL, which he believes is intentionally keeping him from playing for reasons other than performance. While Kaepernick still wants to and believes he can play, ex-NFL star Ricky Williams believes Kaepernick should let the NFL go and be celebrated instead of tolerated. Dallas Mavericks owner Mark Cuban said that he'd sign the quarterback if he were an owner.
Michael Bennett is leading a group of athletes who are putting in an effort to get Kaepernick signed by an NFL team. The group, called Athletes in Action, released a statement detailing why they believe Kaepernick isn't signed and how it's an injustice against a man who was simply fighting one of the country's biggest continuing injustices. 
There is no end in sight in the saga between Kaepernick and the NFL, but at least in the moment, he's GQ's Man of the Year. 
- Phillip Barnett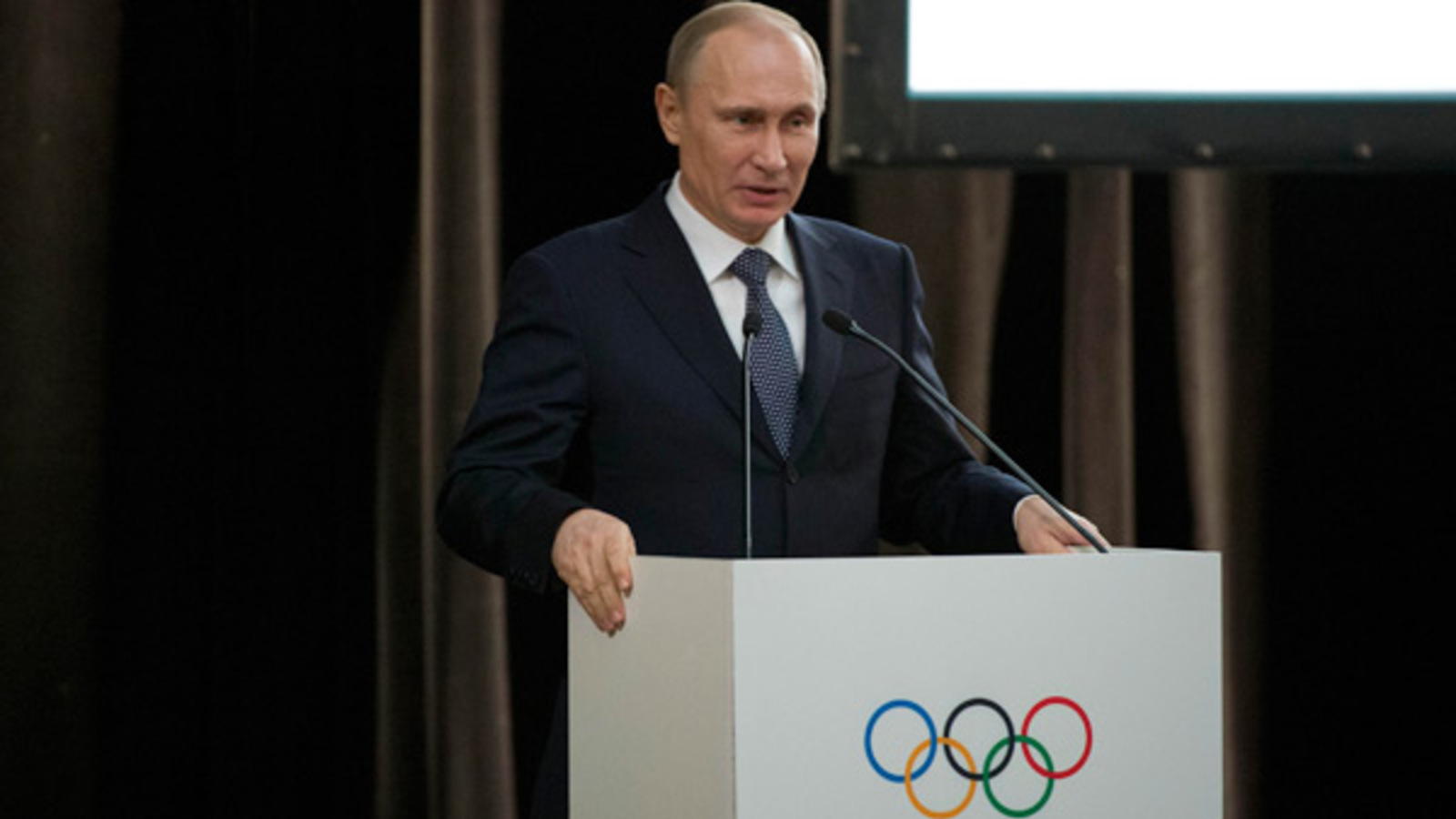 Kyle Terada/USA Today Images
"In response to our alleged interference in their elections, they want to create problems during the election of the president of Russia." - Vladimir Putin, Russian president
The chances for the upcoming 2018 Winter Olympics in Pyeongchang, South Korea, to be successful have been put in jeopardy by a foreign nation, and this time it's not North Korea. 
On Thursday, the World Anti-Doping Agency (WADA) said that it would not remove Russia's suspension because they had not admitted to running a state-sponsored doping program. Last week, WADA received key documents from a whistleblower that corroborated their claims against Russia.
The International Olympic Committee is scheduled to meet in early December to decide whether Russia will be able to participate. Russia has already said it plans to boycott the Olympics if Russian athletes aren't allowed to represent their flag, and that they would not compete under a neutral banner. 
For his part, Russian president Vladimir Putin is blaming it all on the United States, saying that our government is plotting against his upcoming presidential campaign. 
"I have very serious suspicions that this is done to create the necessary environment, to incite discontent among sports fans, athletes, that the state was allegedly involved in these violations and is responsible for them," Putin said, according to the New York Times. "In response to our alleged interference in their elections, they want to create problems during the election of the president of Russia."
Though he hasn't announced his candidacy yet, Putin already enjoys the support of NHL players Alex Ovechkin and Evgeni Malkin.
- Fidel Martinez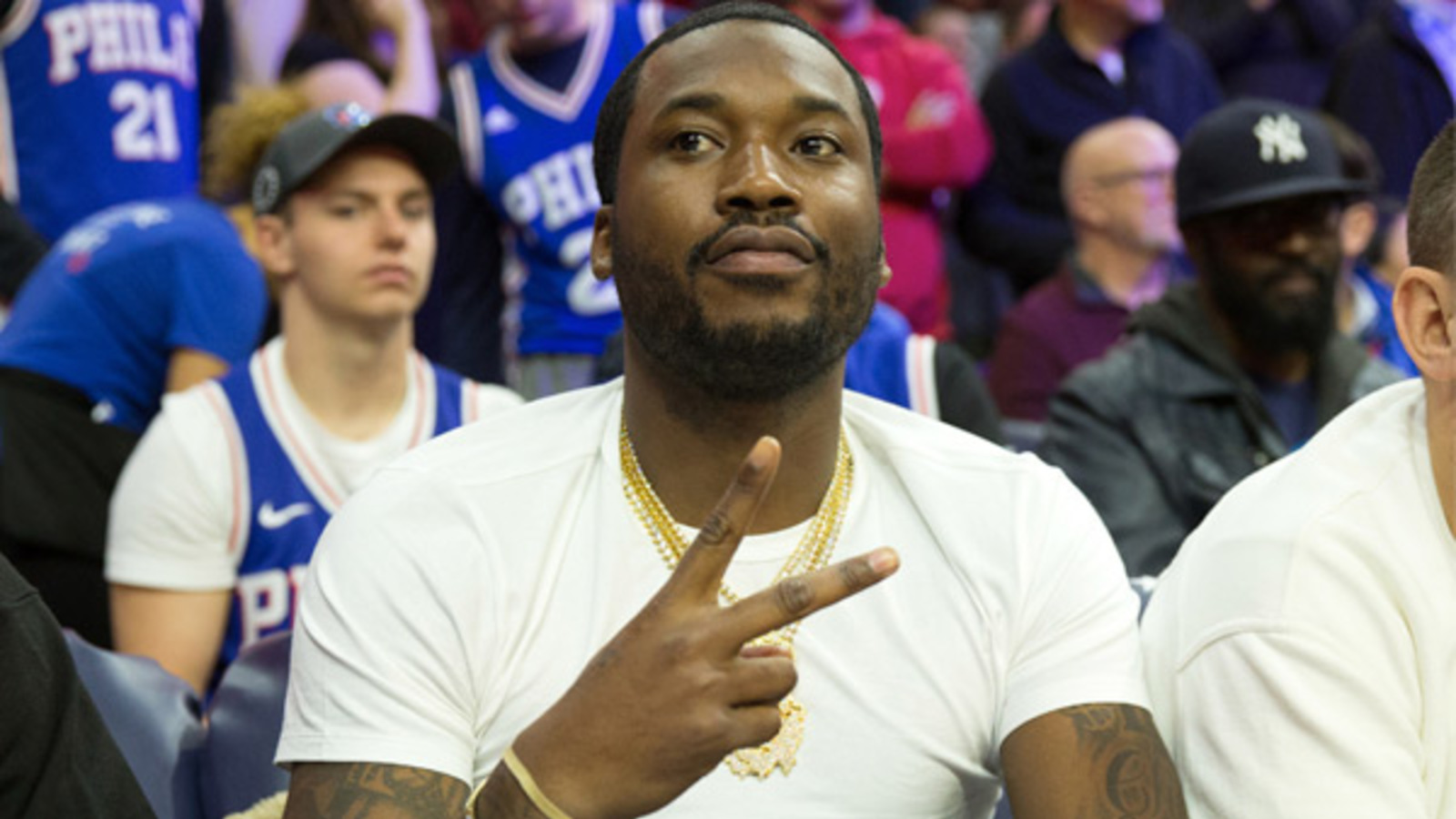 Bill Streicher/USA Today Images
"Realistically, he should be getting no time." - Attorney Joe Tacopina on Meek Mill's jail sentence
On November 6, rapper Meek Mill was sentenced to two-to-four years in Pennsylvania state prison for violating the terms of his probation from a nine-year-old gun case. Despite a recommendation from the prosecution that Mill not see jail time, Judge Genece Brinkley decided that a failed drug test and travel violations were enough for the sentence. 
The decision was not received well by the general public, and many have come out in support of the Philly-based rapper. Among those in Mill's corner is 76ers co-owner Michael Rubin, who wrote a letter to Judge Brinkley asking for leniency. 
Earlier this week, there was a rally outside of the Philadelphia Criminal Justice Center in support of Mill. The Philly community, his peers in hip hop and Philly professional athletes helped lead the rally in hopes that Judge Brinkley would reconsider the decision. Among those who showed up to support Mill was NBA legend Julius Erving, who said that the decision was "excessive and cold." 
Five members of the Philadelphia Eagles showed up to the rally, including Malcolm Jenkins, who spoke to the massive crowd. "We cannot sit back and watch our brothers and sisters get hauled off to prison," Jenkins said. "Our leaders, our innovators and our talent is gone. And for what? For petty violations."
There is a petition directed at Pennsylvania Governor Tom Wolf to release Mill, and as of Friday afternoon, there are more than 375,000 signatures. 
Colin Kaepernick, who has largely been silent regarding his own issues, took the time to show support to Mills in an Instagram post saying that "Meek Mill is a victim of systemic oppression." 
Mill's attorney has plans to appeal the decision.
- Phillip Barnett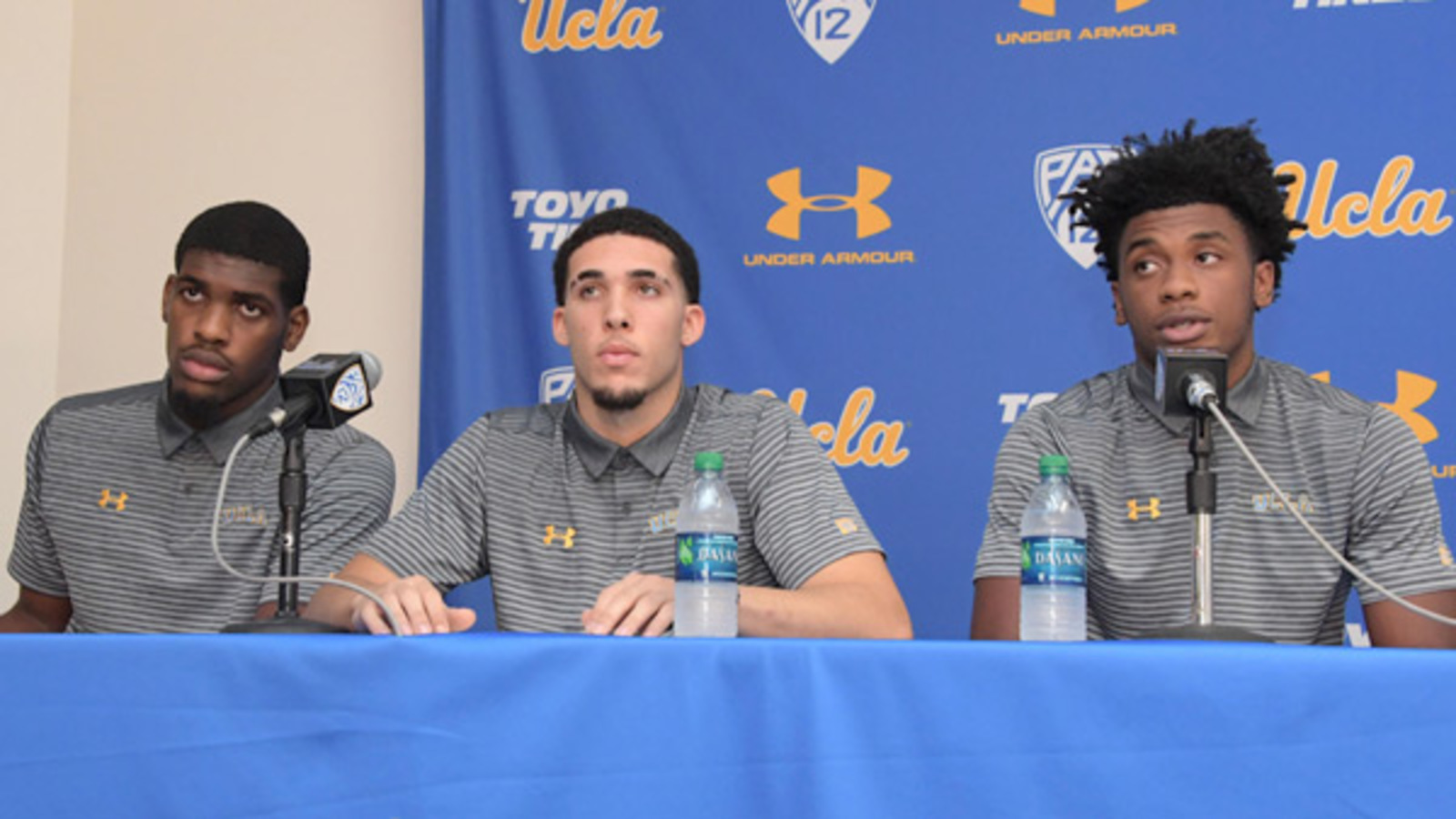 Kirby Lee/USA Today Images
"I'm a young man; however, it's not an excuse for making a really stupid decision." - LiAngelo Ball on shoplifting in China
Three UCLA basketball players, including LiAngelo Ball, brother of Lakers point guard Lonzo Ball, were arrested for shoplifting from a Louis Vuitton store in China on Nov. 8. The players were detained and remained in China while the rest of the team made a return trip home. 
There were talks that Ball and his teammates could remain in China for up to two weeks, but President Donald Trump spoke with Xi Jinping, the Chinese General Secretary, about the matter. After President Trump reached out, the players' charges were reduced and the process of their return began. 
According to Kyle Bonagura, all three players involved in the incident thanked President Trump for his help in their return during a press conference on Wednesday. Following the press conference, it was reported that head coach Steve Alford suspended all three players indefinitely without the ability to travel with the team or dress for games. 
LiAngelo's brother Lonzo said that it's "nice to have [LiAngelo] back," after his brother's return and said that he'll have to learn from the mistake and move on. 
Alford has not commented on whether he will remove the three players from suspension, but they should at least be happy they're back home, considering that a shoplifting conviction in China could lead to three to ten years in prison. 
- Phillip Barnett
Of Note:
"That's funny, because I see everyone thinks they can speak basketball." - Draymond Green on when people say "stick to sports"
- Jason Clinkscales 
For the record books: This week in sports politics history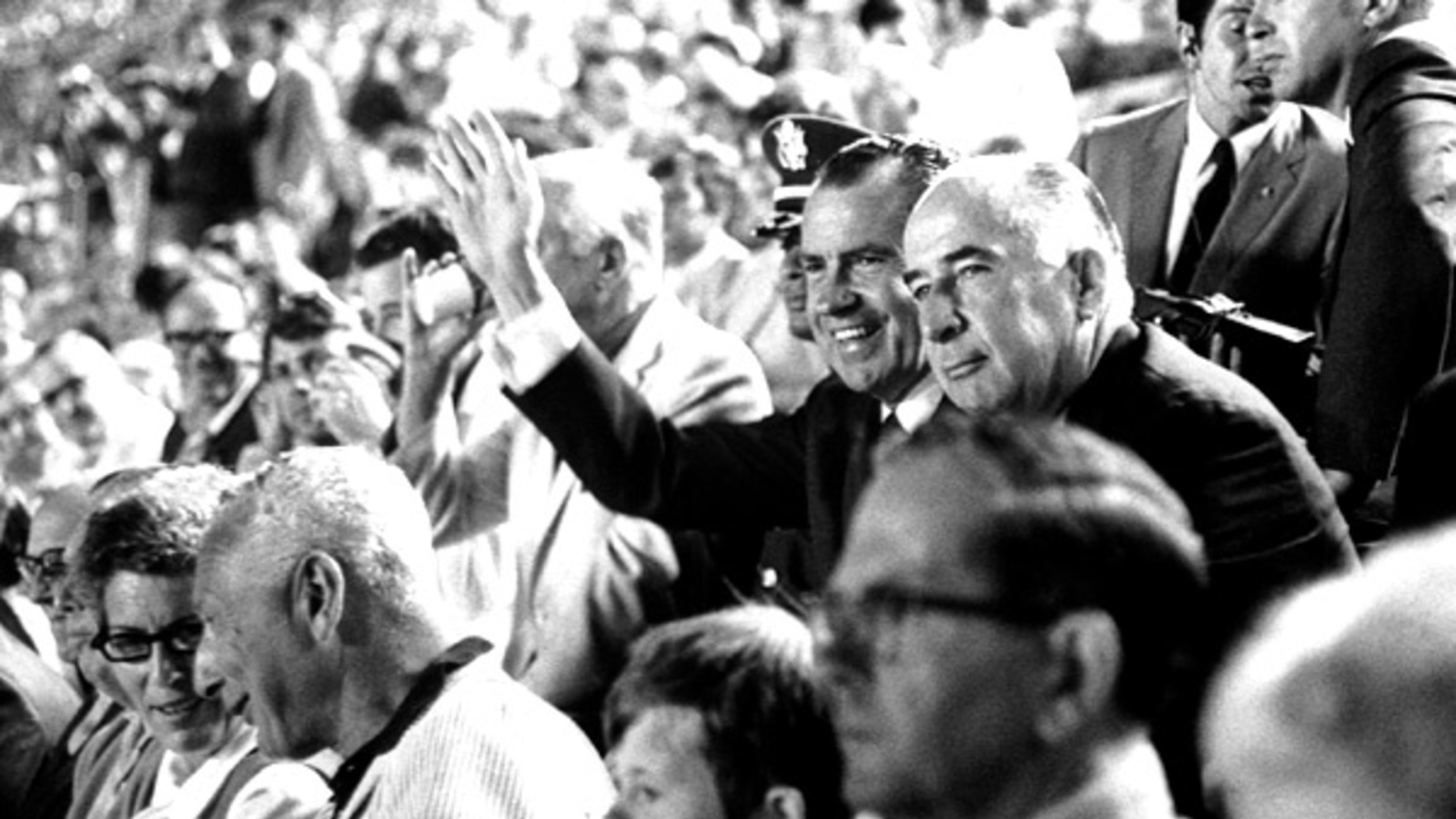 Bettman/Getty Images
"It's no accident that the most repressive political regime in the history of this country is ruled by a football freak." - Dave Meggysey, former St. Louis Cardinals linebacker and anti-war political activist, on Richard Nixon.
This week marks the 48th anniversary of the first time a sitting president attended an NFL game. On November 16, 1969, Richard Nixon went to RFK Stadium in Washington, D.C., to witness the Dallas Cowboys trounce the Redskins 41-28.
Nixon's presence at the game was significant beyond the trivial. The day before, the largest demonstration against the Vietnam War took place in D.C. – estimates put the crowd at half a million people. Nixon didn't acknowledge the antiwar protest; his press secretary had said the president was going to spend the afternoon watching football because "It was a good day to watch a football game." The blasé response did not go over well.
"[For] sheer piquancy, we have not heard the likes of that since Marie Antoinette," wrote the Washington Post editorial board. 
Nixon used the NFL to shield himself from criticism, and it largely worked despite the immediate bad optics of it – he won reelection in 1972 in one of the most lopsided presidential elections in history. Nearly fifty years later, going to an NFL game is still a good way to earn yourself political points with your base. The only difference is that nowadays you have to leave early and tweet about it.  
- Fidel Martinez
All Sports News

Delivered to your inbox

You'll also receive Yardbarker's daily Top 10, featuring the best sports stories from around the web. Customize your newsletter to get articles on your favorite sports and teams. And the best part? It's free!
PLAYERS:
Roger Goodell
,
Donald Trump
,
Mark Cuban
,
Alexander Ovechkin
,
Evgeni Malkin
,
Julius Erving
,
LiAngelo Ball
,
Lonzo Ball
,
Stephen Ross
,
J.J. Watt
,
Joe Montana
,
Peyton Manning
,
Donald Sterling
,
Gary Bettman
,
Robert Sarver
,
Roman Abramovich
TEAMS:
Dallas Mavericks
,
Washington Capitals
,
Pittsburgh Penguins
,
Los Angeles Lakers
,
Houston Texans
,
Phoenix Suns
,
Dallas Cowboys
,
Philadelphia Eagles
,
Golden State Warriors
,
Miami Dolphins
,
Indianapolis Colts
,
Dallas Stars
,
Houston Rockets
,
Arizona Coyotes
,
New York Jets
,
Tampa Bay Buccaneers
,
Los Angeles Clippers
,
New York Liberty
,
St. Louis Cardinals
,
UCLA Bruins
MORE FROM YARDBARKER
All Sports News

Delivered to your inbox

You'll also receive Yardbarker's daily Top 10, featuring the best sports stories from around the web. Customize your newsletter to get articles on your favorite sports and teams. And the best part? It's free!