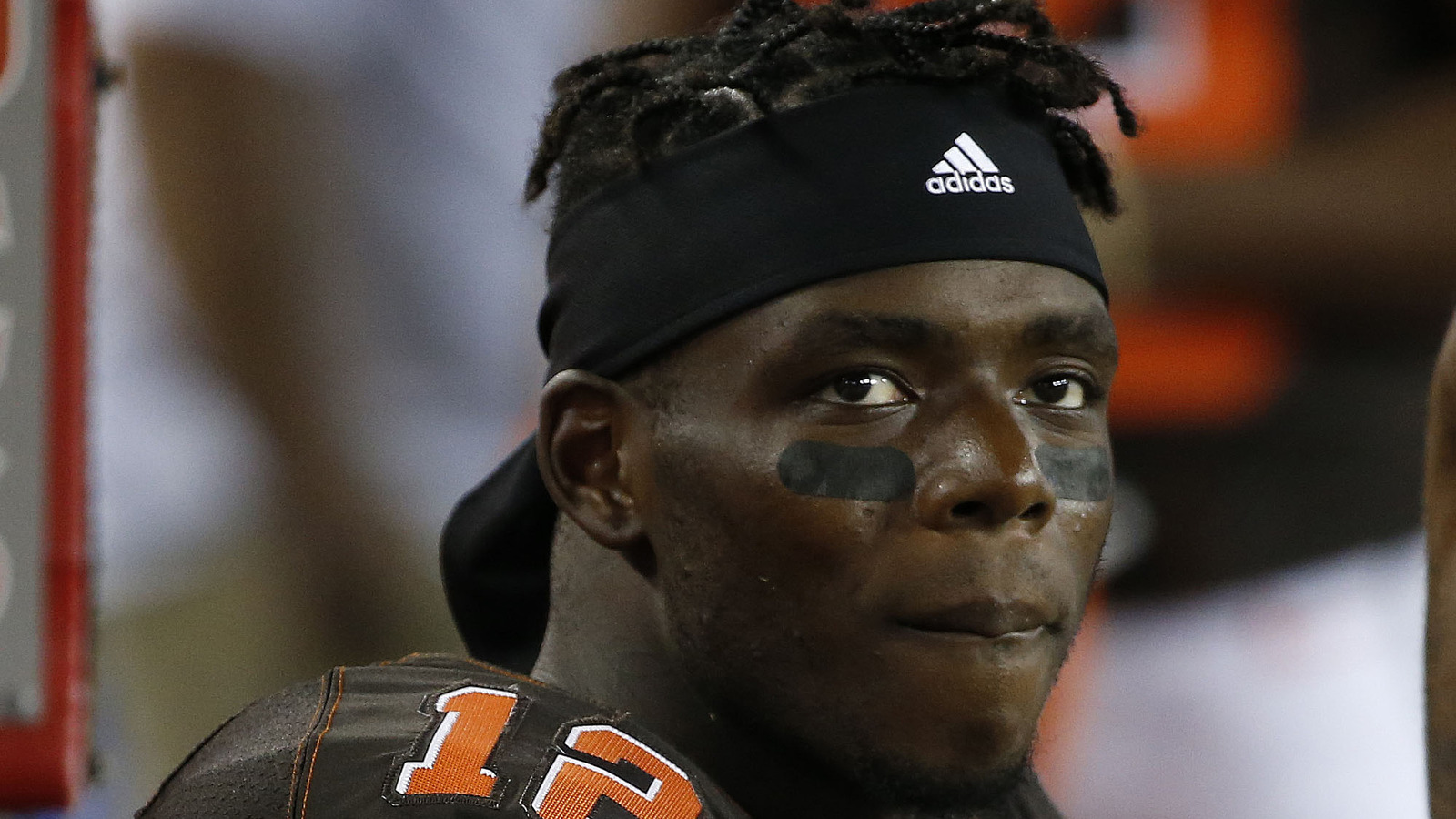 Josh Gordon details his history of drug use.
Kim Klement-USA TODAY Sports
Josh Gordon's struggles with drug use have been well-known since his days in college, and apparently his coaches at Baylor tried to help him keep the issue under wraps.
In a short documentary that was released by The Uninterrupted on Tuesday, Gordon opened up about his extensive drug use and said he has been "enabled" throughout most of his life. That includes at Baylor, where he says a coach helped him cover up his drug use after he got arrested for possession of marijuana in 2010.
"Not too long after I got arrested for possession of marijuana at Baylor, one of my coaches had come by saying, 'You're gonna get drug tested by the compliance office. This is how it's gonna work, this is what they're gonna do. If they do call you in, these are bottles of detox.' He showed me how to drink them, showed me how to take them," Gordon recalled. "That was, I think, my first real experience with getting over on the system and authority not really being taken serious. It was kind of being guided by somebody that's employed by the same university."
From the way he made it sound, Gordon only ended up failing drug tests and eventually being suspended indefinitely from the Baylor program because he was getting high so often that he could no longer hide it.
"I'm out of detox drinks. Where's coach with my drinks?" he added. "Not enough time, gotta take a drug test, failed the drug test."
That's not a good look for a Baylor program that has already been rocked reports that it covered up sexual assault allegations. Having said that, it would be naive to think what happened with Gordon at Baylor isn't common across the world of major collegiate athletics. Does that make it right? Of course not, but that's the harsh reality.
MORE FROM YARDBARKER
Bears News

Delivered to your inbox

You'll also receive Yardbarker's daily Top 10, featuring the best sports stories from around the web. Customize your newsletter to get articles on your favorite sports and teams. And the best part? It's free!