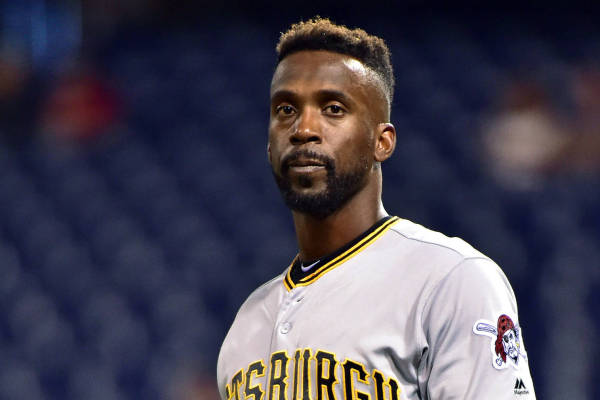 The rumor mill still churns around the Pirates' stat centerfielder, this time with the Blue Jays reportedly expressing interest.
Eric Hartline-USA TODAY Sports
Could Andrew McCutchen still be on the move?
While the Pittsburgh Pirates have publicly sought to cool the trade rumors surrounding the outfielder, some teams are reportedly still interested in trading for McCutchen, including the Toronto Blue Jays.
GM Neal Huntington recently said it was likely #Pirates would keep McCutchen. But #BlueJays are among several clubs with interest.

— Jerry Crasnick (@jcrasnick) December 24, 2016
You could be forgiven for thinking the McCutchen trade talk was over, or at least set to cool down significantly. It sounded like the Pirates had gauged the market, didn't get what they wanted, and were prepared to keep him. His name is going to keep coming up, though, probably to his frustration. A trade still seems unlikely going forward.
QUIZ: Name the Pittsburgh Pirates leaders in games played for each position
The Pittsburgh Pirates are one of Major League Baseball's long-standing franchises, so it is easily believed that a number of great players played and stayed with the team. Can you name every player that played the most games for the Pirates at each position?
Clue: Position-Number of games played (or started for the pitcher)/Years active with the team
MORE FROM YARDBARKER
MLB News

Delivered to your inbox

You'll also receive Yardbarker's daily Top 10, featuring the best sports stories from around the web. Customize your newsletter to get articles on your favorite sports and teams. And the best part? It's free!