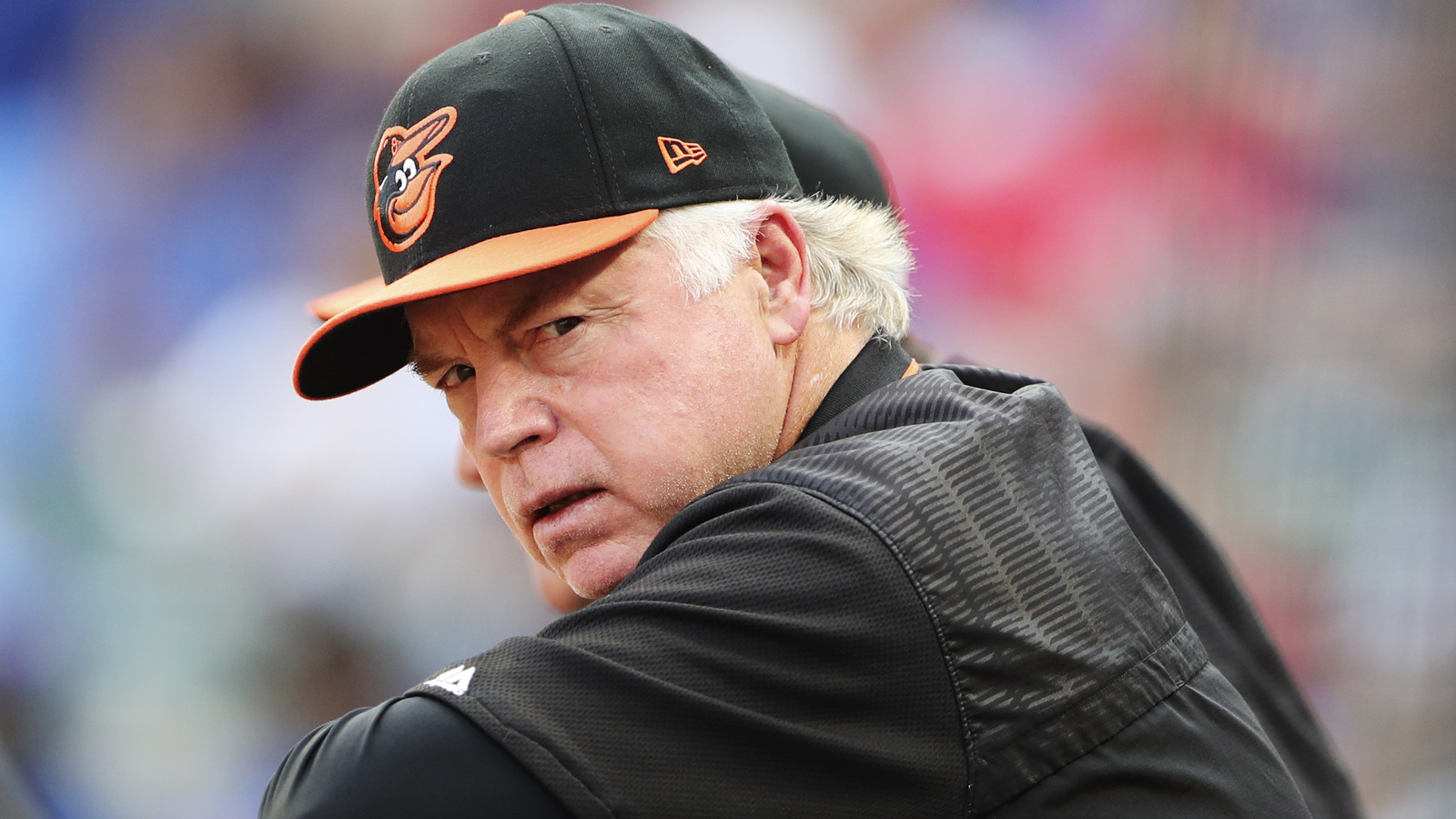 Baltimore Orioles manager Buck Showalter hasn't been a fan of the bases MLB uses for a while now.
Kevin Jairaj-USA TODAY Sports
At least one person associated with Major League Baseball saw the risks of injury thanks to bases long before Bryce Harper hurt his knee running through one.
Several months ago, Joel Sherman of the New York Post spoke to multiple people about what they would change about the game, and Baltimore Orioles manager Buck Showalter voiced concern over the safety of bases.
"The bases that we use now have no give, they are hard as a rock, often because they get changed so often so they can be auctioned," Showalter said. "We need a softer base so there is some give so a) players can more easily hold the bag so we don't have those unintentional over-slides and outs on replay, b) you can see the indent on the bag in replay so you know if a fielder was on the bag and when a runner touched and c) so there is some give when players go into a bag so there are fewer injuries."
While Harper's injury didn't turn out to be as serious as it could have been, it could still prove to be a wake-up call to motivate the league to think about what they can do to make things safer for players, particularly in rainy weather.
MORE FROM YARDBARKER
MLB News

Delivered to your inbox

You'll also receive Yardbarker's daily Top 10, featuring the best sports stories from around the web. Customize your newsletter to get articles on your favorite sports and teams. And the best part? It's free!