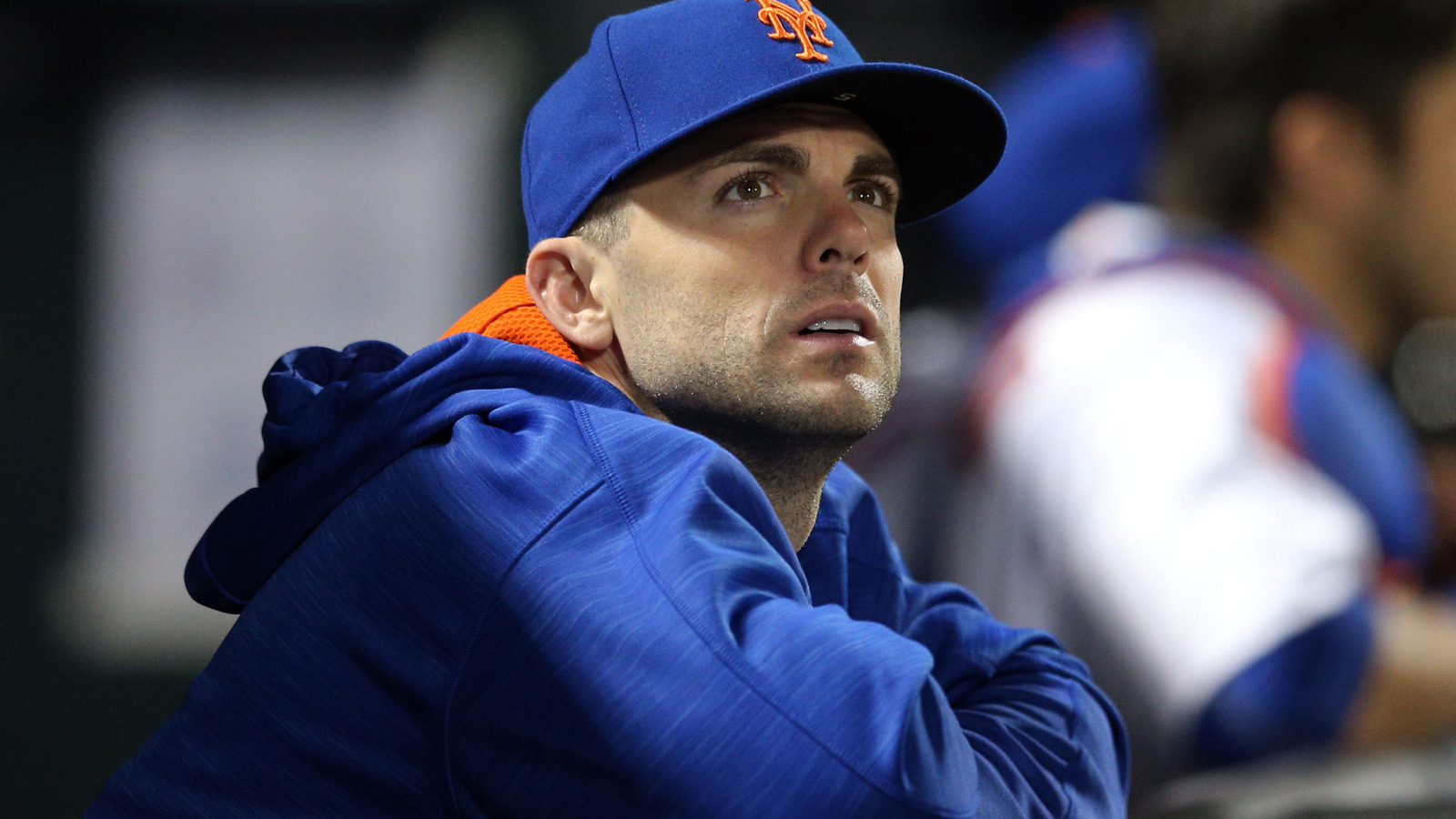 May 30, 2017; New York City, NY, USA; New York Mets injured third baseman David Wright (5) watches from the dugout during the eighth inning against the Milwaukee Brewers at Citi Field. 
Brad Penner-USA TODAY Sports
Some New York Mets anonymously criticized manager Terry Collins in an article published by Newsday Thursday, and David Wright is having none of it.
Wright said players speaking ill of Collins anonymously are "cowardly and lazy."
Here's what the longtime Mets third baseman said to NorthJersey.com's Matt Ehalt.
"That's a real cowardly thing to do," Wright told Ehalt via phone. "I've been around Terry for seven years. A lot of these guys have been around him for a number of years, some guys dating to the minors. I'm not here to sit and blindly defend every move that Terry has made over last seven years. We've all made mistakes and done things that we wish we could go back and do differently.
"One thing I will say: Terry's office is 10 feet from our clubhouse. If I've ever had any problems or players I know know that if they had any issue, they can march right on down and sit down and man-to-man talk about it. For a player to not put his name on the quote and to bash Terry, who has a lot of success for taking us to the playoffs in back-to-back years, in my opinion, that is cowardly and lazy. The man sits 10 feet from you. Go walk in there and say your gripes. Terry has treated us like men and adults."
Wright has not played this season as he recovers from multiple injuries, and he just underwent rotator cuff surgery. He hasn't been involved with the team to the same extent that other players who are playing for the club in daily games, so his word might not carry as much weight as it did when he was the franchise cornerstone and everyday third baseman. Still, one doesn't necessarily have to be around a team daily to disapprove of anonymous criticism of a manager.
The article published by Newsday seems like a hit job intended to put the nail in the coffin on Collins, who did help the team to the World Series two years ago. It's understandable why many would object to the way he's being treated in his final days with the team.
MORE FROM YARDBARKER:
QUIZ: Name every manager in New York Mets history
The New York Mets have had 20 managers in the franchise's MLB history. How many of them can you name name?
MORE FROM YARDBARKER
Mets News

Delivered to your inbox

You'll also receive Yardbarker's daily Top 10, featuring the best sports stories from around the web. Customize your newsletter to get articles on your favorite sports and teams. And the best part? It's free!