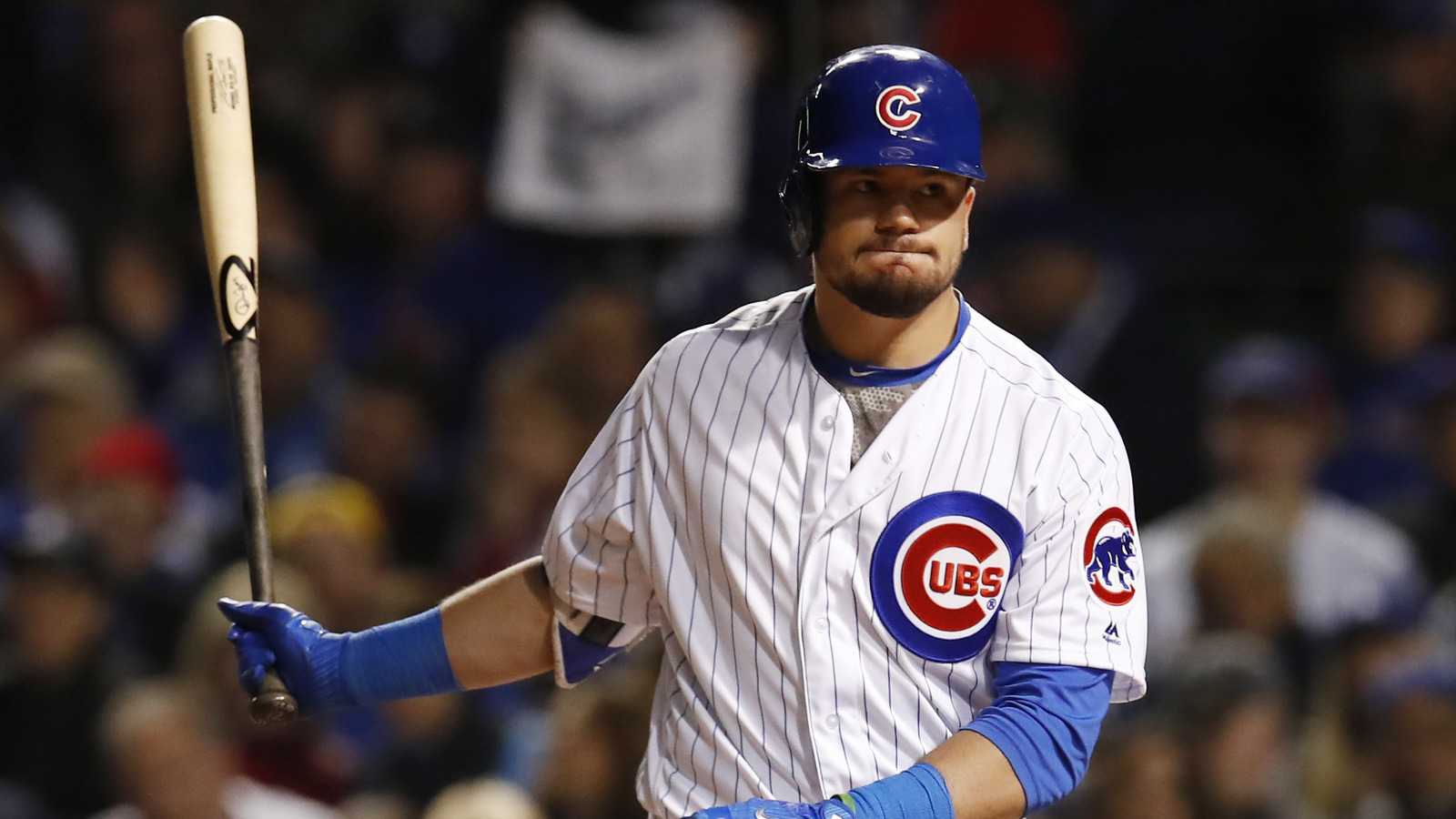 Jim Young-USA TODAY Sports
The 2018 MLB season should be seeing a leaner and meaner Kyle Schwarber.
The Chicago Cubs slugger recently told Jesse Rogers of ESPN that he has lost 17 to 20 pounds this offseason. Moreover, he doesn't think he's sacrificed any strength in order to drop the weight.
"It's a lifestyle choice, and it's a professional choice too," said Schwarber, via Rogers' video. "You're only doing this to benefit yourself, your team, and your profession, so I'm happy with the progress and looking to keep going.
"This is all about putting yourself into a better baseball function," he went on. "I'm already big and strong. Might as well try to get more explosive, faster, build up a stronger core, things like that just to benefit yourself out in the outfield, on the bases, and at the plate."
The 24-year-old Schwarber, who was officially listed at 235 pounds last season, is coming off a year where he hit 30 home runs and 59 RBIs in 129 games. However, he did so on a meager .211./315/.467 slash line and was often a major liability for the Cubs in the field.
A slimmed-down, more versatile Schwarber could prove to be a major migraine for opponents next season though, particularly if he maintains his usual Paul Bunyan-esque strength like he believes that he has.
MORE FROM YARDBARKER:
QUIZ: Name every player on the 1984 Chicago Cubs roster
1984 was a notable season for the Chicago Cubs as it was the first in nearly 40 years that featured a post-season appearance. The lineup included the Cy Young Award winner and the MVP of the National League and Cubs Manager Jim Frey was received the Manager of the Year award. There was also an incredibly favorable midseason trade made by the Cubs. Unfortunately, the 96-65 Cubs lost in the NLCS to the San Diego Padres. How many of the 33 members on this team can you name?
Clue: Position
MORE FROM YARDBARKER
Cubs News

Delivered to your inbox

You'll also receive Yardbarker's daily Top 10, featuring the best sports stories from around the web. Customize your newsletter to get articles on your favorite sports and teams. And the best part? It's free!