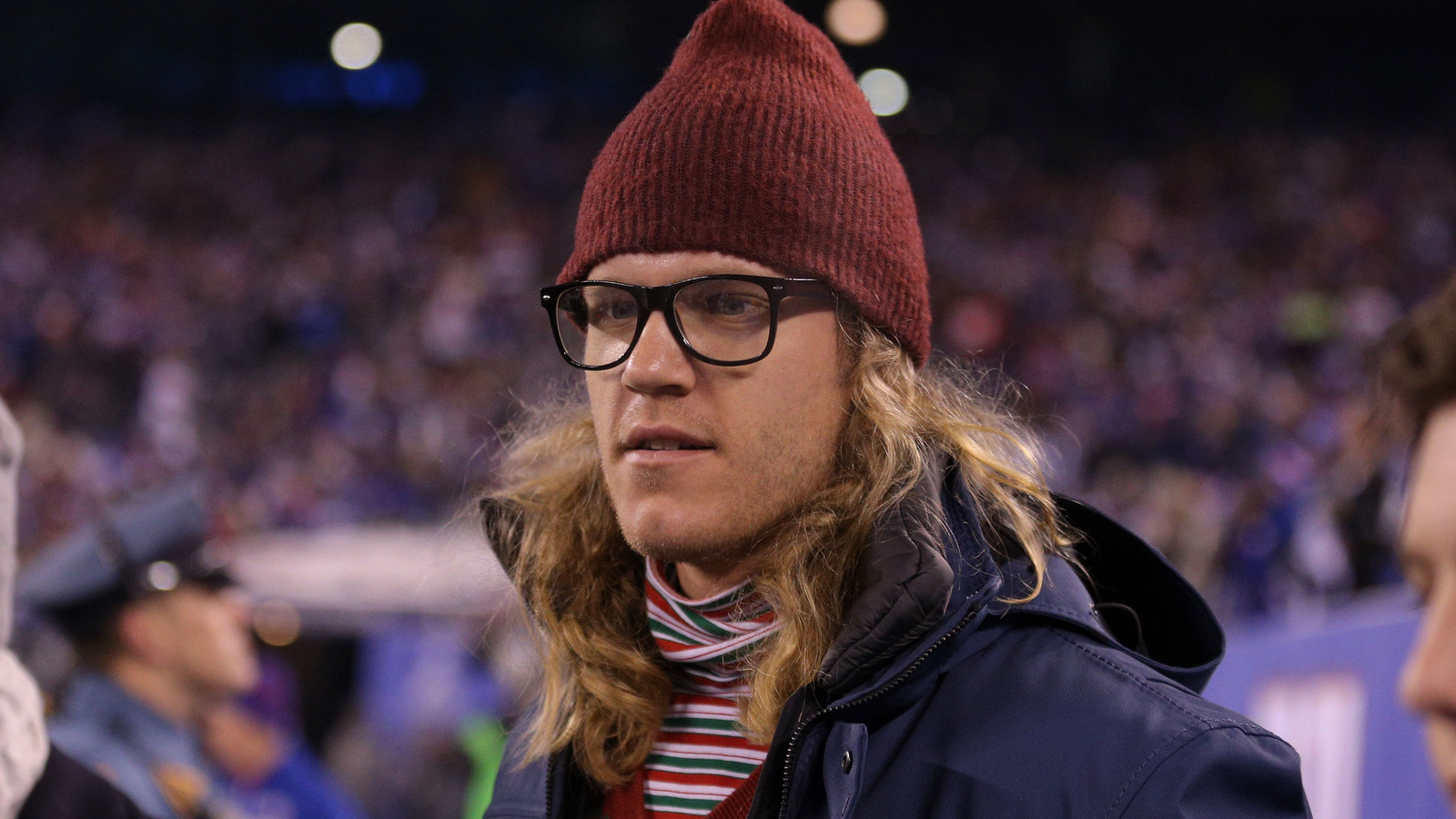 Mets pitcher Noah Syndergaard took a shot at Mr. Met from the disabled list.
Brad Penner-USA TODAY Sports
Rest assured, Noah Syndergaard isn't about to let a prolonged stint on the disabled list end his highly amusing "feud" with mascot nemesis Mr. Met.
Mr. Met — or more accurately, the individual who portrays the beloved mascot — of course has had a rough few weeks. It all started when the mascot was caught giving the middle finger to a fan. The fallout involved the Mets issuing a statement and later proclaiming that said employee would never don the costume again … although it later was reported he would remain with the organization in some capacity.
While word got out that Mr. Met may have been provoked into issuing the middle-finger salute, Syndergaard joked that perhaps bigger things are in play.
"I think he's going through an emotional breakdown right now," Syndergaard told Yahoo! Sports' Tim Hines. "The whole middle finger thing … I don't know … he's got to turn himself around."
Syndergaard, currently on the 60-day DL with a lat tear that has spawned significant controversy of late, has had a long-running feud with the Mets mascot. The silliness started earlier this year when the Mets pitcher found himself outwitted by the mascot during a fantastic Valentine's Day-themed Twitter spat.
Syndergaard, not to be outdone, later upped the ante by ironically — given Mr. Mets' recent issues — flipping the bird at the mascot during a press conference.
That said, while Syndergaard may not be throwing heaters from the mound, he's throwing some chin music, metaphorically speaking, at Mr. Met's baseball head.
MORE FROM YARDBARKER
Mets News

Delivered to your inbox

You'll also receive Yardbarker's daily Top 10, featuring the best sports stories from around the web. Customize your newsletter to get articles on your favorite sports and teams. And the best part? It's free!