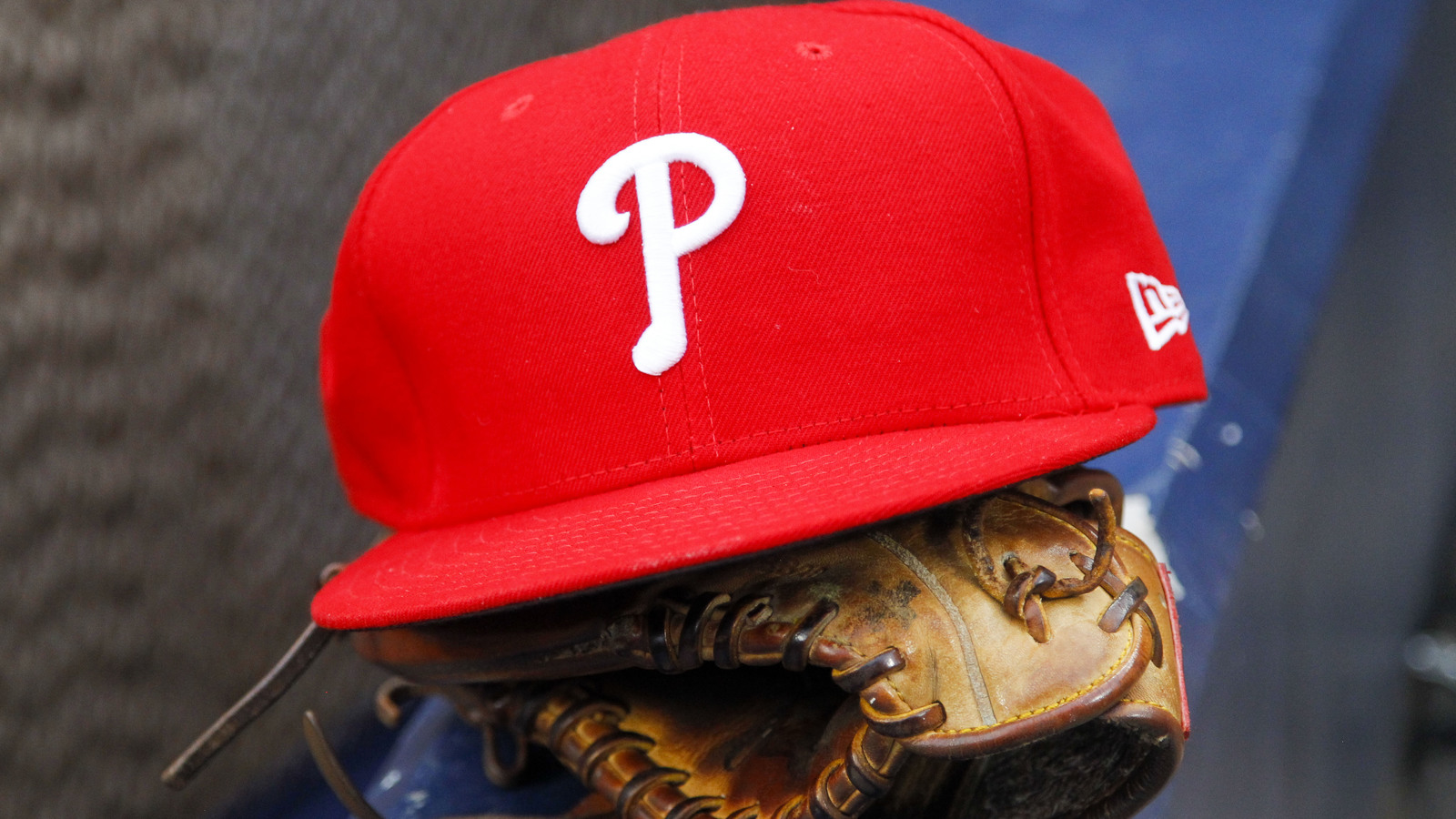 A Phillies made good on a Twitter promise.
Brett Davis-USA TODAY Sports
A Philadelphia Phillies fan honored a promise made on Twitter last week and was at Citizens Bank Park Tuesday night to hand out free chicken nuggets to his fellow fans.
Damon Miller Jr. on Thursday took to Twitter in response to a Phillies tweet and guaranteed chicken nuggets for all — relatively speaking — should something specific occur during the day's tilt against the Miami Marlins: a Rhys Hoskins home run.
If Hoskins goes yard tonight I'll buy everyone chicken nuggets

— Damon Miller Jr. (@Damon_Miller_Jr) September 14, 2017
And wouldn't you know it? Hoskins did in fact go yard during the second inning of the Phillies' 10-0 victory.
Miller made an appearance at the ballpark Tuesday night to finally make good on his promise, which was chronicled by the Phillies on Twitter.
What a guy, indeed.
There's no way to know how much his own cash Miller put up to make good on his offer — if any — but even if the Phillies footed the bill entirely it still made for a great scene.
For what it's worth, Tuesday night made for an enjoyable evening at Citizens Bank Park for all fans in attendance — even if they didn't get any free nuggets — as the Phillies upended the Los Angeles Dodgers by a score of 6-2.
And no, Hoskins did not hit a homer, although he did go 2-for-3 with four RBI. Not a bad night at all.
MORE FROM YARDBARKER:
QUIZ: Name every player to hit 30 or more home runs in a season for the Philadelphia Phillies
In the history of the Philadelphia Phillies franchise, a player has hit 30 or more home runs 57 times. How many of those players can you name?
Clue: Number of home runs/season
MORE FROM YARDBARKER
Phillies News

Delivered to your inbox

You'll also receive Yardbarker's daily Top 10, featuring the best sports stories from around the web. Customize your newsletter to get articles on your favorite sports and teams. And the best part? It's free!