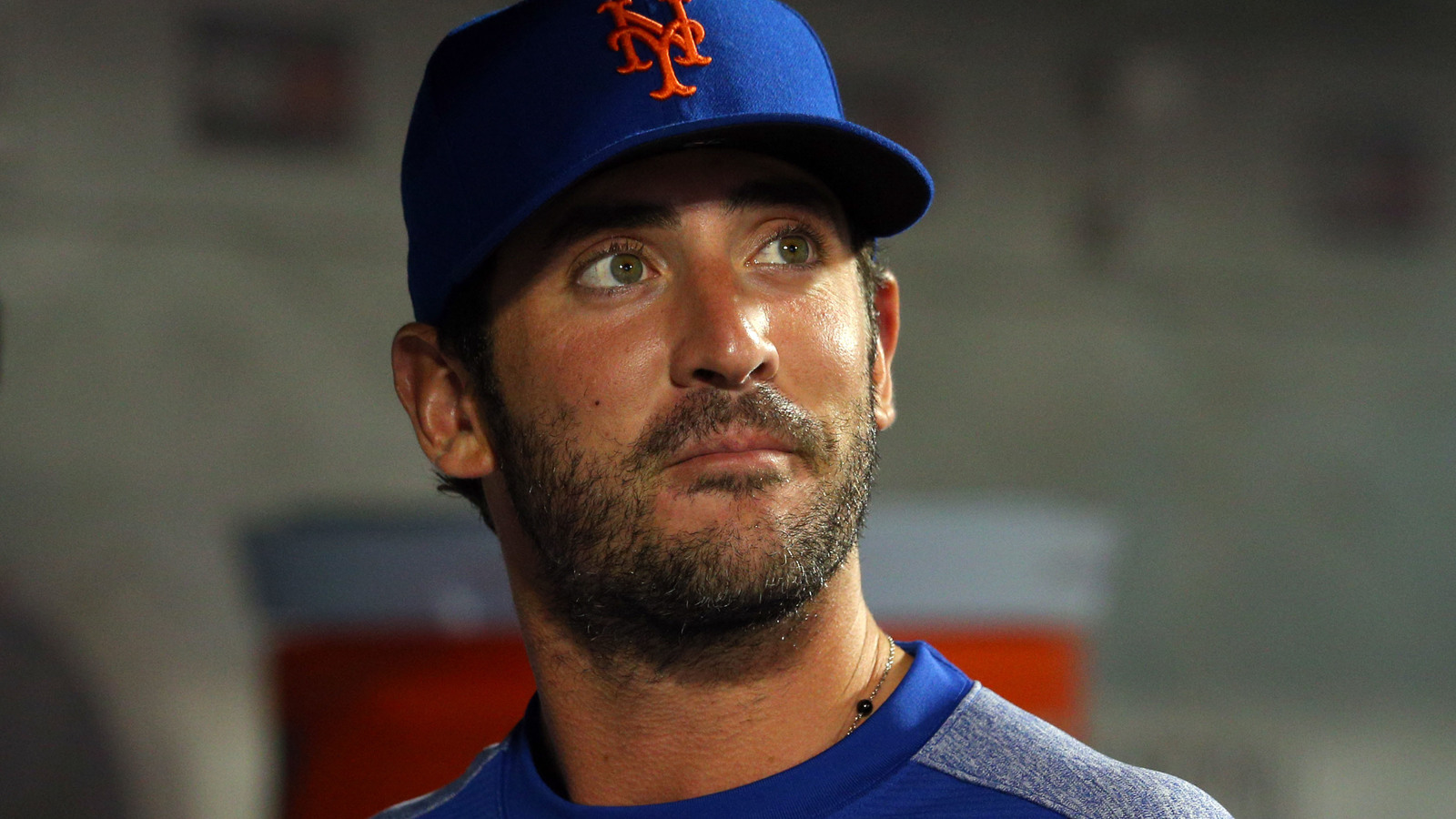 Will Matt Harvey stay in New York?
Brad Penner-USA TODAY Sports
The New York Mets are still hoping to find something left in Matt Harvey's once-vaunted right arm.
As Harvey finishes off another poor, injury-plagued campaign, Mets general manager Sandy Alderson said Friday that the team intends to tender him a contract, and he expects the right-hander to stay with the Mets this winter.
Sandy Alderson reiterated that he expects Matt Harvey to be back next season. The Mets anticipate tendering him a contract.

— Anthony DiComo (@AnthonyDiComo) September 22, 2017
It's hard to believe that it's been less than two years since Harvey starred for the Mets in a season that ended with a National League pennant. 2017 started with him landing in extremely hot water over an embarrassing no-show. The results on the field were little better, with the 28-year-old putting up a 6.59 ERA in 17 starts. His trade value is nonexistent at this point, and instead of simply non-tendering him, the Mets will simply hope that he can find a little bit of his old magic in 2018.
MORE FROM YARDBARKER
Mets News

Delivered to your inbox

You'll also receive Yardbarker's daily Top 10, featuring the best sports stories from around the web. Customize your newsletter to get articles on your favorite sports and teams. And the best part? It's free!