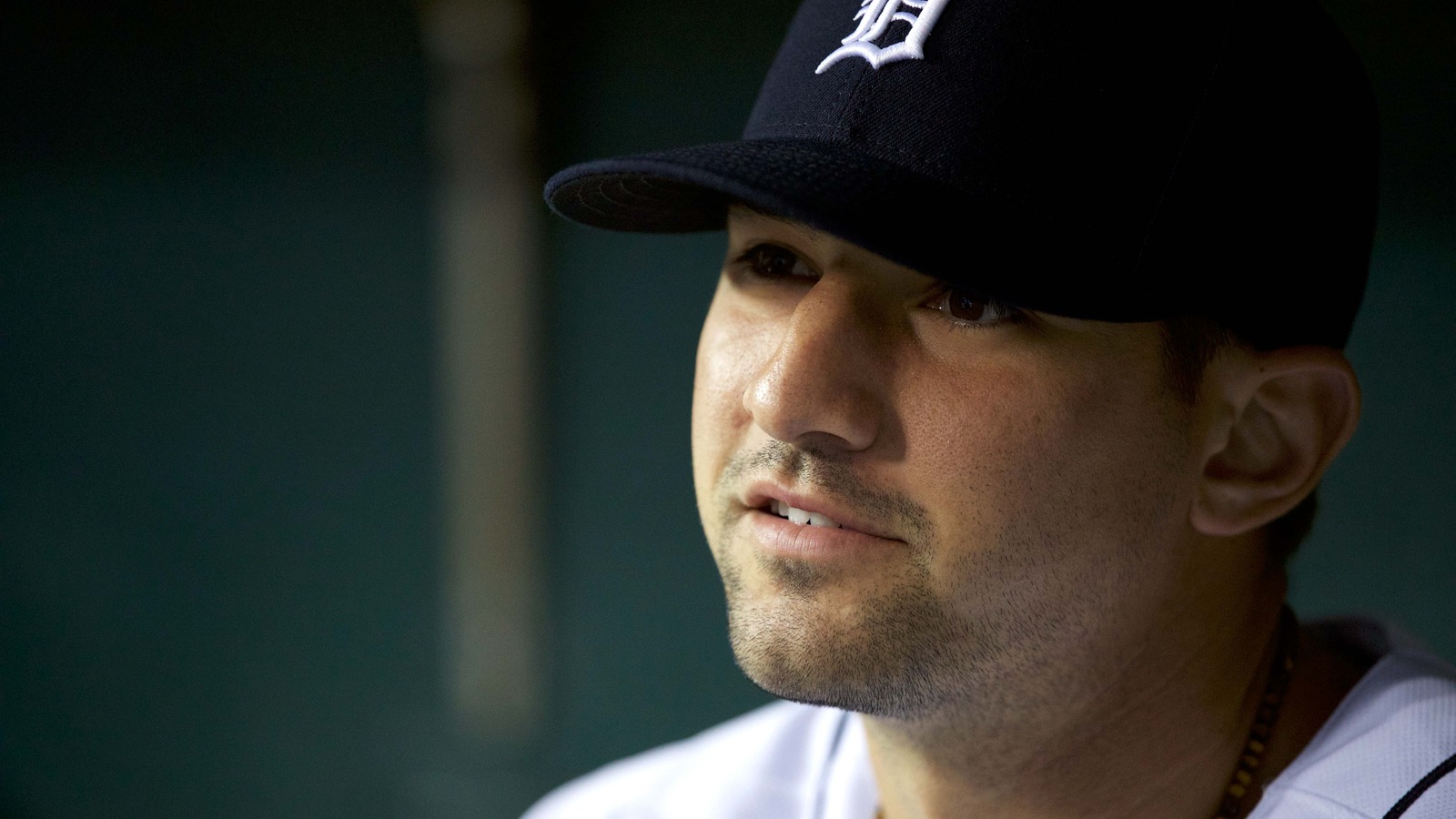 Sep 28, 2016; Detroit, MI, USA; Detroit Tigers third baseman Nick Castellanos (9) smiles from the dugout before the game against the Cleveland Indians at Comerica Park. Game called for bad weather after 5 innings. Tigers win 6-3. 
Raj Mehta-USA TODAY Sports
Detroit Tigers third baseman Nick Castellanos committed one of the worst blunders on the bases we've seen in a while, and not even his manager could defend him for it.
Castellanos was on second base with one out and his Tigers trailing the Minnesota Twins 7-4 in the bottom of the 8th on Friday night. John Hicks drove a ball to deep right field that was hit far enough where Castellanos should have been able to tag up and advance with ease. Unfortunately Castellanos botched the situation.
The Tigers infielder went back to re-tag second thinking he left early, which led to him being thrown out at third when he decided to make a break for it a second time.
Here was his explanation for the play:
Castellanos: "I read it right, and when I tagged up, I thought I was early, so I went back to go tag up again."

— Jason Beck (@beckjason) August 12, 2017
Castellanos: "Looking back, would I have gone? No, but I can't do that. It is what it is."

— Jason Beck (@beckjason) August 12, 2017
Tigers manager Brad Ausmus was asked about the blunder after the game and couldn't even muster a defense of Castellanos.
Ausmus on Castellanos' tag-up: "I can't defend that. I don't really know what was going through Nick's mind. We're down three runs."

— Jason Beck (@beckjason) August 12, 2017
Ausmus on tag-up: "I can usually give you some type of explanation to defend him. I can't defend that one. Makes no sense to me."

— Jason Beck (@beckjason) August 12, 2017
There really wasn't much for Ausmus to say about that one. You just hope by the time a player makes it to the big leagues they don't do dumb things like that anymore. And if they do, you just have to hope they don't ever do it again.
MORE FROM YARDBARKER:
QUIZ: Name every player to win multiple MLB MVP awards
31 players in MLB history have won at least two AL or NL MVP awards. How many can you name in five minutes?
Good luck!
CLUE: MVP # / YEARS ACTIVE
MORE FROM YARDBARKER
MLB News

Delivered to your inbox

You'll also receive Yardbarker's daily Top 10, featuring the best sports stories from around the web. Customize your newsletter to get articles on your favorite sports and teams. And the best part? It's free!