Who could be the breakout stars of the 2017 MLB pennant race?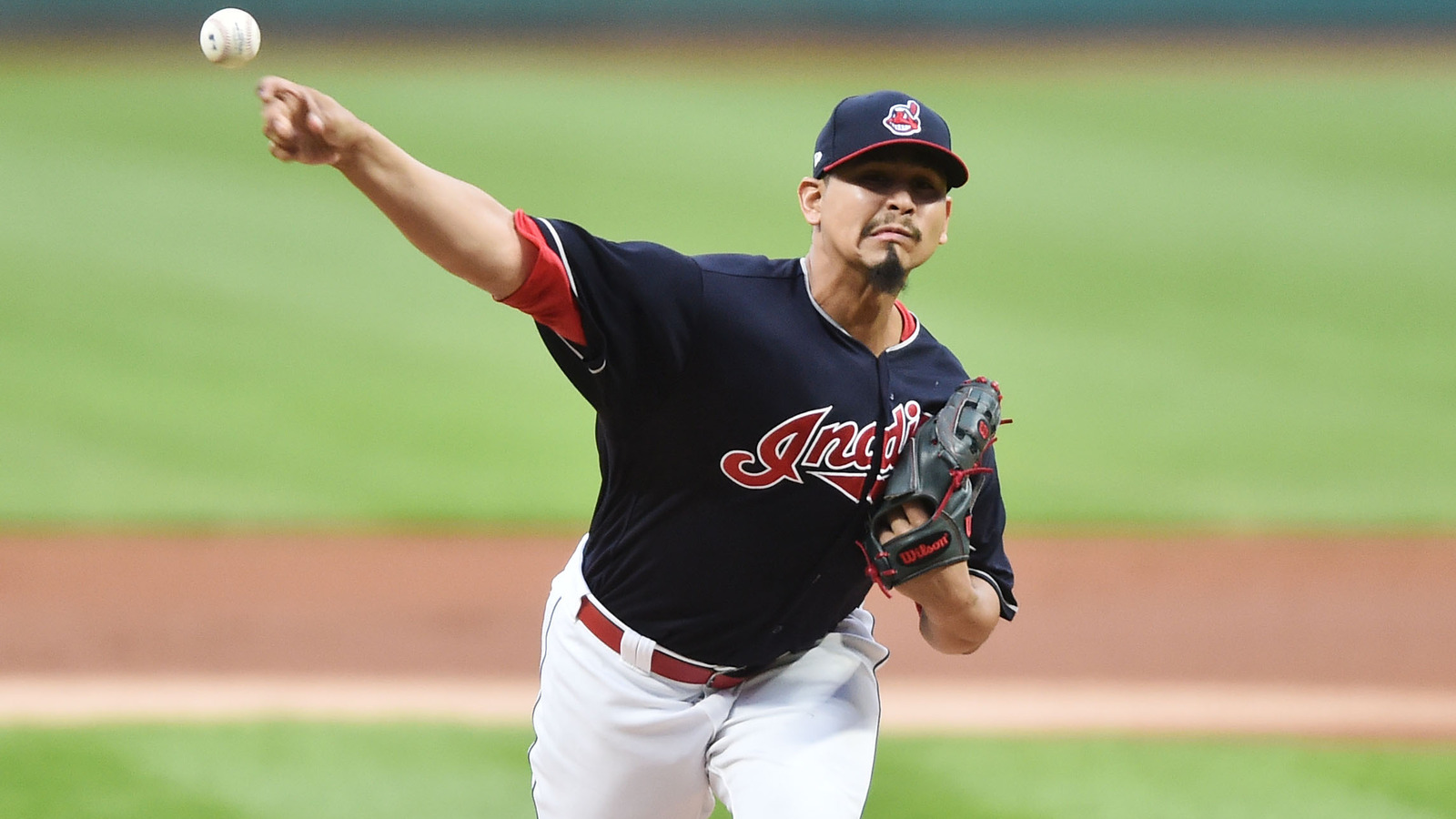 With Carlos Carrasco healthy this year, the Indians have a potent one-two punch in the rotation along with Corey Kluber.
Ken Blaze-USA TODAY Sports
A year ago, Andrew Miller announced himself on the national scene as he mowed through all-comers while carrying the Indians to the brink of a World Series win.

In previous years, the "breakout" role has fallen on the shoulders of Madison Bumgarner, David Freese, Salvador Perez, Cole Hamels and Daniel Murphy, just to name a few. October baseball is always fertile ground for bringing to light the achievements of players who have helped carry their clubs throughout the year but did so slightly outside of the spotlight.

For every Paul Goldschmidt, Jose Altuve, Aaron Judge and (now) Andrew Miller, there must be the underappreciated part of the mix who comes through when needed. With the riches of this fall's playoff crop, there is no shortage of potential unsung heroes in the making. Here is a look at a few underreported but undeniable difference makers set to sink their cleats into this year's postseason.

Archie Bradley, Arizona Diamondbacks

While he made his mark with the most unlikely triple perhaps of all time, where Bradley will really make his bones is as a relief pitcher extraordinaire. The former top prospect made the conversion from starter to setup man this year and has found his calling. Bradley worked to a 1.73 ERA over 73 innings, holding opponents to a .207 average and racking up 25 holds. D-backs manager Torey Lovullo will likely not be shy about turning his way in the most high-leverage situations, potentially in a multi-inning capacity.

Alex Bregman, Houston Astros

He may get lost in the shuffle some amid the star-studded Houston lineup, but the former No. 2 overall pick knows how to announce his presence. The second-year infielder did exactly that when he connected for a solo home run against Chris Sale to get the Astros off and running in Game 1 of the ALDS. Bregman ensures there is no letdown early in the Houston lineup, serving as the bridge between George Springer and Jose Altuve.

Carlos Carrasco, Cleveland Indians

The most noticeable absence from the Indians' run last year was Carrasco, who missed the entire postseason with an elbow injury. He returned with a vengence this year, posting career bests in wins (18), strikeouts (226) and innings (200). Carrasco's presence provides a secondary punch to follow Corey Kluber and makes the Indians that much more potent this time around.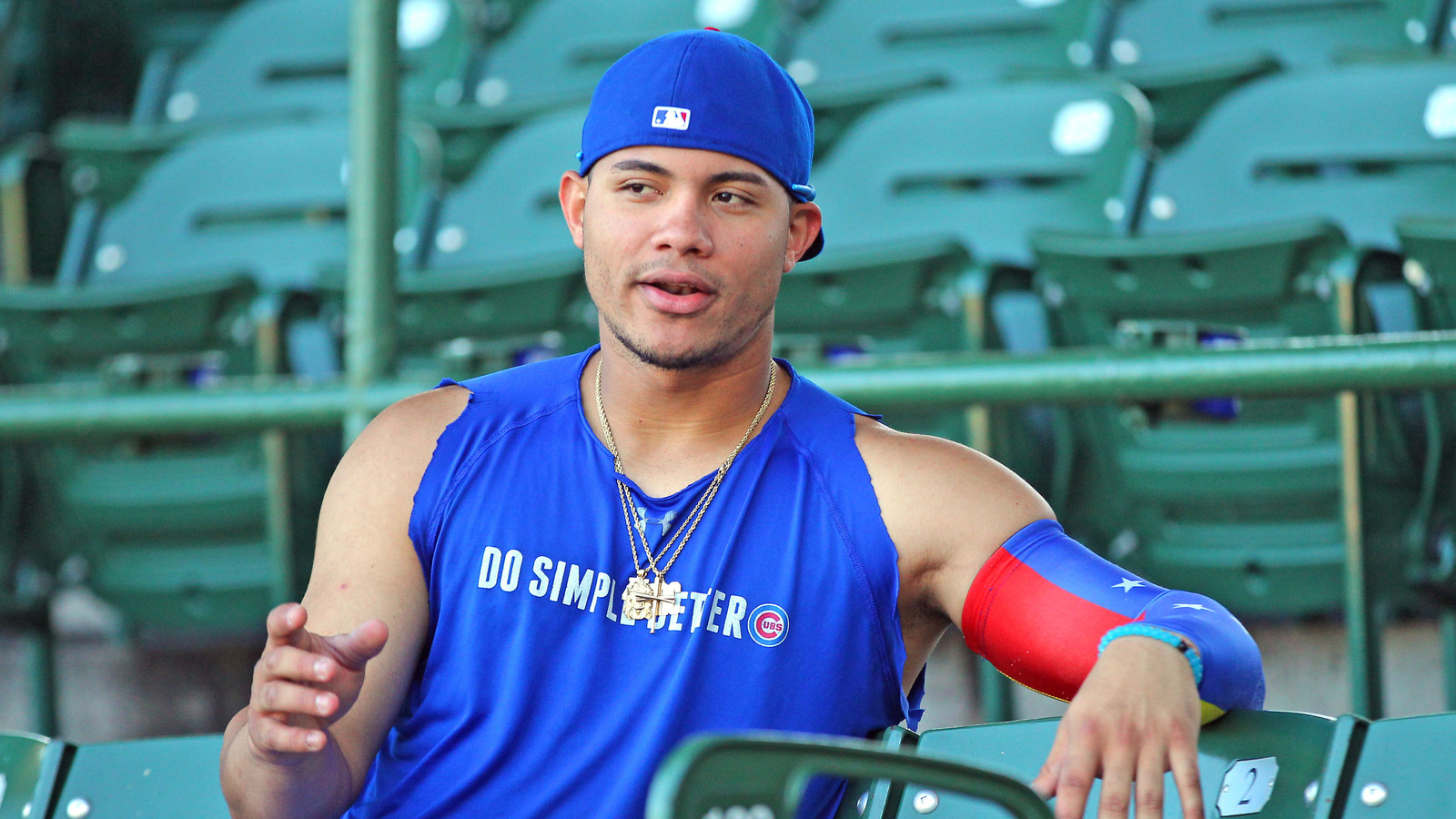 Willson Contreras has emerged as Chicago's clear-cut starting backstop.
Dennis Wierzbicki-USA TODAY Sports
Willson Contreras, Chicago Cubs

Javier Baez was the breakout performer for the Cubs' attack in last year's postseason run, and Contreras is in place to play the same role this time around. After being a part of the three-man rotation behind the dish last fall, Contreras is now entrenched as both the everyday backstop and cleanup hitter a year later. He mashed 21 home runs in his sophomore campaign and hit .305 after the All-Star break.

Marwin Gonzalez, Houston Astros
Gonzalez helped prevent the expected doom and gloom after the Astros lost All-Star shortstop Carlos Correa for six weeks in mid-July. The 28-year-old jack-of-all-trades had a breakout season, batting .303 while driving in 90 runs with 23 homers and 34 doubles. And he did so while playing at least 19 games at six different positions along the way. He has been the most timely member of the team as well, as his two-run double against Chris Sale proved yet again in Game 1 of the ALDS.

Chad Green, New York Yankees
After starting the year in the minors, Green has worked his way up to becoming one of the most dominant relievers in the American League in his sophomore season. In only 69 innings, Green ran up 103 strikeouts against only 17 walks and 34 hits, good for a ridiculous 0.74 WHIP. He wasted no time in announcing his presence in his first taste of playoff action, striking out four over two innings of early relief in the AL Wild Card game. Green will be likely be turned to early and often in the fireman role for the Yanks this fall.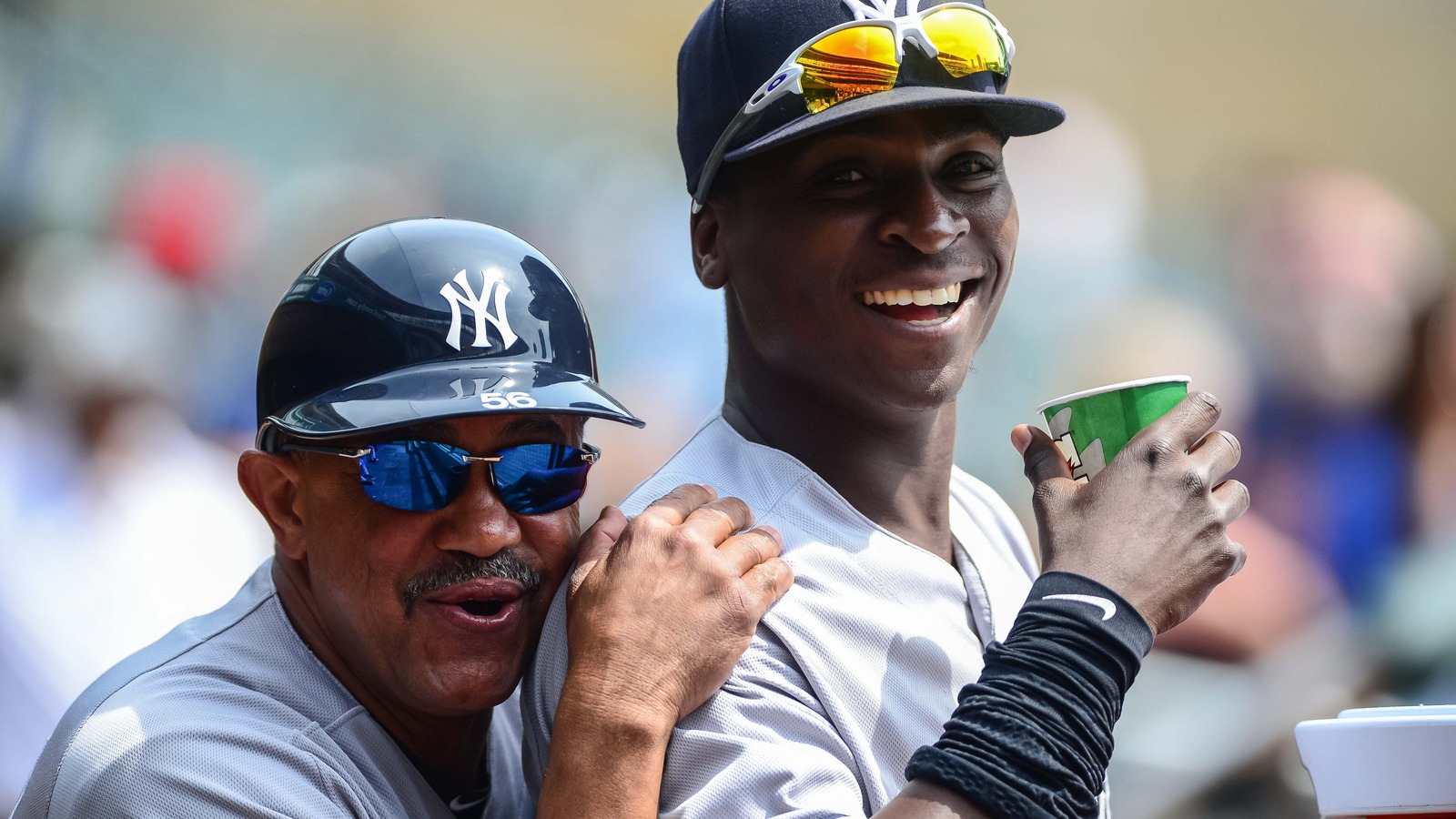 Didi Gregorius is ready for the spotlight, as Yankees first base coach Tony Pena can attest to.
Jeffrey Becker-USA TODAY Sports
Didi Gregorius, New York Yankees
The most underappreciated shortstop in the game makes his home in the Bronx, something that has not been said in decades. The heir apparent to Derek Jeter has grown into one the best shortstops in the game, but his ascent has been overshadowed by his more notable teammates and contemporaries at his position. Ss his 25 home runs on the year — the second most by a shortstop on the year — as well as the three-run retaliatory shot he hit on Tuesday prove, Gregorius is as dangerous an all-around player as there is at the keystone.

Chris Taylor, Los Angeles Dodgers
The leaders in oWAR for the 104-win Dodgers were as follows: Justin Turner (5.5), Cody Bellinger (4.5), Corey Seager (4.3), Chris Taylor (4.2) and Yasiel Puig (3.4)… wait, Chris Taylor?

Amid the very familiar and notable ranks of the Dodgers emerged Taylor, who evolved from a utility infielder who had never played more than 47 games in a season to becoming one of the most indispensable parts of the National League's best team. Taylor became an everyday fixture in the Los Angeles lineup as the club's leadoff hitter, finishing in the team's top three in hits, runs scored, RBI and batting average, while leading the club with 17 stolen bases.

Trea Turner, Washington Nationals
A living, breathing X-factor, Turner is the type who puts the pressure on everybody wearing a glove when he is at the plate or on base with speed to spare. Turner simply has the "wow" factor in spades. Although he played in only 98 games due to a wrist fracture, the 24-year-old dynamo still stole 46 bases on the year, bringing his career success rate to 83 percent. A career .304 hitter as well, he is the type of instant offense that can make all the difference in a tight-knit series. 
PLAYERS:
Trea Turner
,
Didi Gregorius
,
Chad Green
,
Marwin Gonzalez
,
Willson Contreras
,
Carlos Carrasco
,
Alex Bregman
,
Archie Bradley
TEAMS:
Washington Nationals
,
New York Yankees
,
Houston Astros
,
Chicago Cubs
,
Cleveland Indians
,
Arizona Diamondbacks
,
Los Angeles Dodgers
MORE FROM YARDBARKER:
QUIZ: Name the starting pitchers for every MLB Wild Card game
MLB instituted a wild card game in each league beginning in 2012. Since then, 20 pitchers have taken the mound for their teams in said game. How many of those 20 can you name in five minutes?
Good luck!
CLUE: YEAR / TEAM
MORE FROM YARDBARKER
MLB News

Delivered to your inbox

You'll also receive Yardbarker's daily Top 10, featuring the best sports stories from around the web. Customize your newsletter to get articles on your favorite sports and teams. And the best part? It's free!