Brandon Phillips was dealt to the Angels. Chip Caray and Joe Simpson on the impact of Braves losing DatDude.
"This decision was harder than leaving the Reds." Brandon Phillips comments following his trade to the Angels.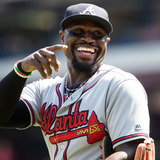 The Los Angeles Angels are certainly going full speed ahead in 2017. On the same day that they acquired Justin Upton, the Halos have traded for Atlanta Braves second baseman Brandon Phillips. Phillips is certainly not the player that he was during his prime. Still, he represents a fairly significant upgrade for the Angels at the keystone.Los Angeles' second basemen have been among...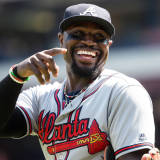 The Angels are doing what they can to solidify their team in pursuit of a playoff spot.Not only did the Angels acquire Justin Upton in a trade with the Detroit Tigers on Thursday, but they are also trying to acquire Brandon Phillips from the Atlanta Braves. Phillips was scratched for the Braves' game against the Cubs Thursday, likely because of his involvement in trade talks. The...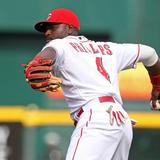 "It's nice to see 'Boo Phillips' come back to St. Louis." — Brandon Phillips after going yard in two-hit day as Braves dropped Cardinals.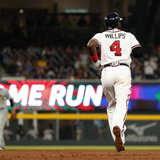 The best years of Brandon Phillips' career were spent in Cincinnati, so he feels very fondly about the Reds' organization. And he is a little disappointed that the team moved to erase his memory pretty quickly, at least in one regard.Phillips was traded by the Reds to Atlanta in February and returned to Cincinnati this weekend for the first time since the deal. He was greeted with...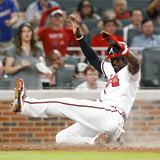 He may be a 35-year-old playing on one of the worst teams in baseball, but Brandon Phillips hasn't lost his sense of humor.On Thursday morning, the Atlanta Braves second baseman, who is currently battling a groin strain, dropped a funny quote about avoiding the disabled list."I'm not going on the DL, that's not going to happen," said Phillips, per David O'Brien of the Atlanta Journal...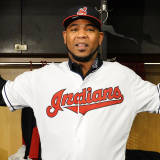 Major League Baseball has player movement unlike any other sport mainly due to the fact there is no salary cap. That means, each and every season, there are familiar faces in new places.There was no shortage of big moves for 2017, whether we're talking Chris Sale to the Red Sox, Edwin Encarnacion to the Indians or Aroldis Chapman heading back to the Yankees. Welcome to the Yardbarker...
When you play in the majors long enough, and when you stick with one team for a while, you're granted certain leverage. Brandon Phillips used his well-earned no-trade protection to block moves that would've sent him to Washington, Arizona, and Atlanta. That last decision took place in November, while the Braves were also talking with Sean Rodriguez. They signed Rodriguez, and the...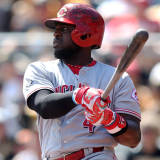 If Brandon Phillips is leaving Cincinnati, he's doing so on his own terms. According to a report by Ken Rosenthal of FOX Sports on Thursday, the Reds second baseman exercised his no-trade clause to block a trade to the Atlanta Braves in November. The trade may still be possible, at least in theory, but talks are said to be "unlikely to revive." Phillips, 35, is entering the final...
MORE STORIES >>
Angels News

Delivered to your inbox

You'll also receive Yardbarker's daily Top 10, featuring the best sports stories from around the web. Customize your newsletter to get articles on your favorite sports and teams. And the best part? It's free!