Spring60: Nick Swisher is a man of many talents, but we wanted to push his marshmallow catching skills to the limit during Yankees spring training.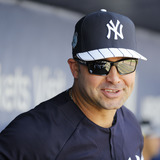 Although the always-energetic Nick Swisher never made it back to the majors after signing a minors pact with the Yankees in 2016, he'll end up contributing to the team in a different way. Mark Feinsand of MLB.com writes in the second half of a piece for MLB.com. "Swish" will now serve as a special advisor to GM Brian Cashman. Though the terms of that job are typically pretty broad...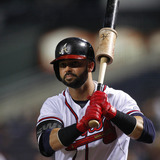 "The dream is over, baby."In a recent letter to The Players' Tribune, 12-year MLB veteran Nick Swisher announced his retirement.After telling a story of a pick-up slow-pitch softball game, Swisher said it's time to hang up his cleats.WHEW! That felt goooood. It's like a weight has been lifted off my shoulders. It's official. I'm out.Swisher explained in the letter that this decision...
Earlier this year, Nick Swisher returned to the organization he spent four seasons and won a World Series with. Swisher signed a minor league deal with the Yankees that included an opt-out clause if he was still in Triple-A on June 15. Swisher played in 55 games for the Yankees' Triple-A affiliate Scranton/Wilkes-Barre RailRiders, where he hit .255 with six doubles, seven home...
Nick Swisher was released by the Atlanta Braves days before the beginning of the season. Now that the season is more than a month old and the Braves look like a potentially historically bad team, Swisher is pleased that Atlanta showed him the door, saying as much to Tim Casey of Vice Sports. "Being released by the Braves in the long run is gonna be the best thing that ever happened...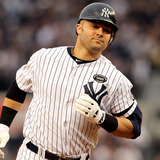 A little over three years after a departure that didn't take place on the best of terms, Nick Swisher is headed back to the New York Yankees. The team announced Saturday that Swisher was joining the team on a minor league deal. Yankees announce they've signed former Indians 1B Nick Swisher to a minor league contract. Atlanta released Swish at the end of ST. — paul hoynes ...
During his recent rehab stint with the Lake County Captains, Nick Swisher said that, more than anything, he enjoyed being part of a team again. "Even if it's not my team, it's still part of a team," Swisher said Monday night after his first appearance with the Captains. "When you're banged up and going through this rehab process, you don't really feel like part of anything. You kind...
Nick Swisher received an injection in his left knee Monday after being placed on the disabled list the previous day with left knee inflammation. Swisher underwent surgery on both knees and started the season on the DL and did not play until May 5th. Inflammation of the knee is also referred to as Patellar Tendonitis, or "Jumper's Knee." It's  an overuse injury that  affects the tendon...
To say the very least, Nick Swisher hasn't lived up to the hype that surrounded his signing by the Cleveland Indians two offseasons ago. On December 23, 2012, the Indians signed Swisher to a four-year contract worth $56 million that included a vesting option for a fifth year, and he was supposed to be a cornerstone piece for future Tribe success. Now in his third year with Cleveland...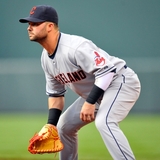 Cleveland Indians' outfielder Nick Swisher spent the first month of the 2015 season rehabbing from double knee surgery, something he had done this past offseason, but he has finally returned to the big league club. The 34-year-old didn't see any game action at any level until the end of April. Swisher played in his first rehab game with the Columbus Clippers on April 24, and in six...
MORE STORIES >>
MLB News

Delivered to your inbox

You'll also receive Yardbarker's daily Top 10, featuring the best sports stories from around the web. Customize your newsletter to get articles on your favorite sports and teams. And the best part? It's free!